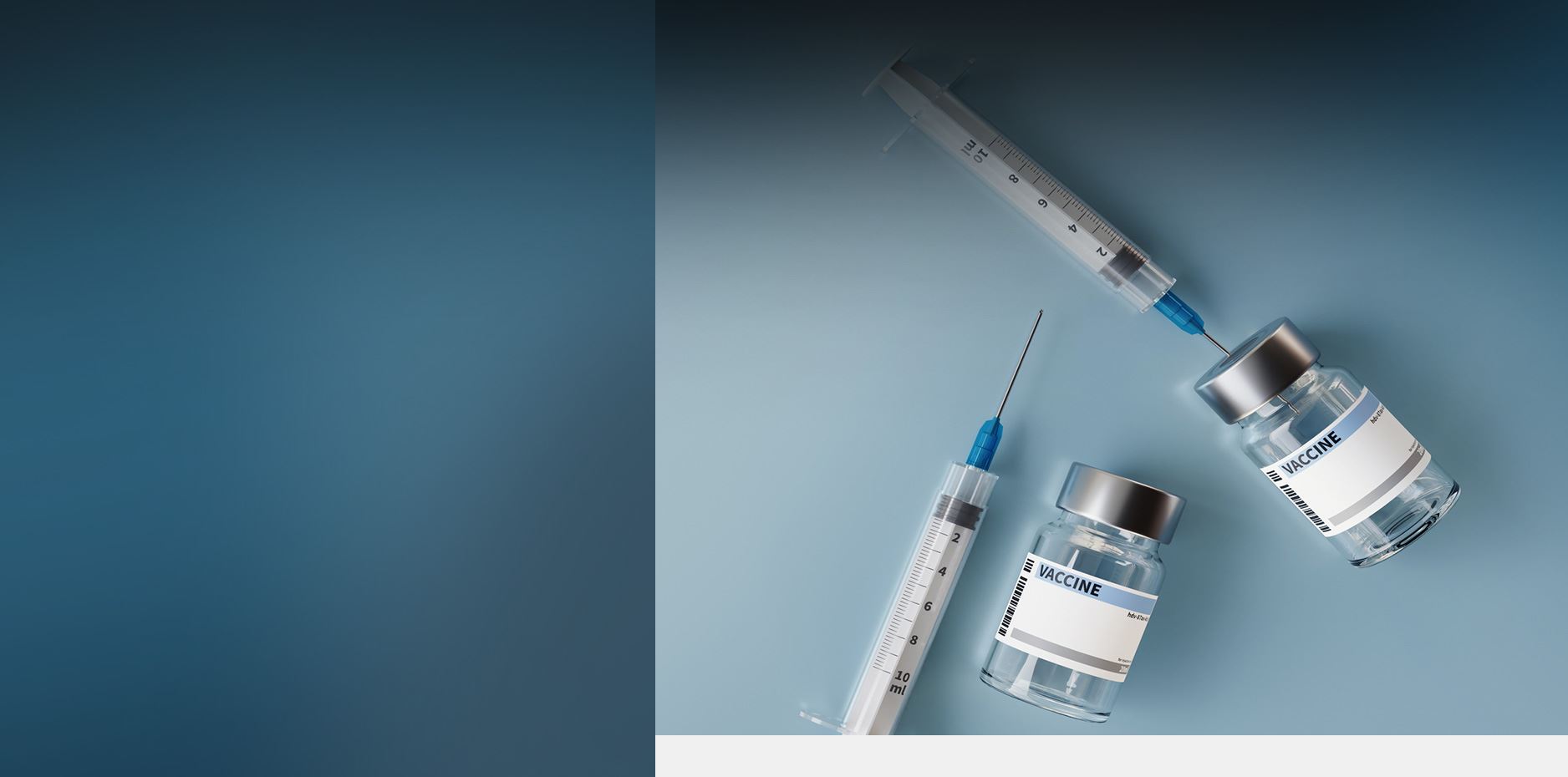 Can Merck be Trusted After Vioxx? Client Focused. Trial Ready. Billions Won.
Can Merck be Trusted on Gardasil After the Vioxx Scandal?
Clinical trials for Gardasil were carried out exclusively by Merck, the manufacturer of the HPV vaccine. This is standard in the industry, but consumer advocates, members of academia, doctors, and editors from medical journals have been raising concerns for decades about bias, conflicts of interest, manipulation and concealment of study outcomes in industry-sponsored clinical trials.
Based on Merck's handling of its drug Vioxx, the allegations that now surround Gardasil and its link to severe side effects deserve careful attention.
The Merck Vioxx Litigation
Merck introduced Vioxx to the U.S. market in 1999 as an effective, safer, alternative to non-steroidal anti-inflammatory drugs for the treatment of pain associated with osteoarthritis. But Vioxx quickly became embroiled in scandal and was withdrawn from the market in 2004 after the drug was found to increase the risk of cardiovascular side effects (heart attacks and stroke).
According to the New England Journal of Medicine (NEJM), the withdrawal of Vioxx from the market was "the largest prescription-drug withdrawal in history, but had the many warning signs along the way been heeded, such a debacle could have been prevented."
In an article published in the BMJ, internal documents and communications obtained from Merck during the Vioxx litigation revealed that Merck scientists internally acknowledged the existence of Vioxx's risks very early on. Specifically, the medical journal reported that:
"Since the early development of [Vioxx], some scientists at Merck were concerned that the drug might adversely affect the cardiovascular system … In internal emails made public through litigation, Merck officials sought to soften the academic authors' interpretation [of the data]. The academic authors changed the manuscript at Merck's request [to make less of the apparent risk] …"
Despite Merck's knowledge of the risk, the drug maker never conducted the necessary studies designed to evaluate cardiovascular risk. When the results of Merck's Vioxx gastrointestinal outcomes research (VIGOR) study were circulated internally, the company's chief scientist wrote in an email to colleagues about the cardiovascular risk:
"It is a shame but [the cardiovascular risk] is a low incident and it is mechanism based as we worried it was. [Merck employees and consultants] were right …"
This indicates that, at the very least, there were grounds for Merck to suspect Vioxx was associated with cardiovascular disease before the VIGOR study was published. Despite concern from Merck's chief scientist, the published VIGOR study "obscured the cardiovascular risk associated with [Vioxx] in several ways," according to the BMJ.
Plaintiffs in the Gardasil litigation allege Merck engaged in similar conduct relative to Gardasil.
According to documents uncovered in the Vioxx litigation, Merck orchestrated the publication of numerous papers ghostwritten by medical communications companies and company employees and recruited academic key opinion leaders to be the lead authors in peer-reviewed medical journals. And, to combat opposition, Merck selectively targeted doctors who raised questions about Vioxx, going so far as pressuring some of them through department chairs.
"Sadly, it is clear to me that Merck's commercial interest in [Vioxx] sales exceeded its concern about the drug's potential cardiovascular toxicity," wrote Dr. Eric J. Topol in the NEJM.
Merck Vioxx Conduct Led to Expression of Concern
Merck's conduct surrounding Vioxx was so concerning that the NEJM editors, in an "Expression of Concern" about a study published in the journal, wrote that "[t]hese myocardial infarctions, all in the [Vioxx] group, were not included in the data submitted to the Journal." The Expression of Concern further reads:
"It now appears, however, from a memorandum dated July 5, 2000, that was obtained by subpoena in the Vioxx litigation and made available to the Journal, that at least two of the authors knew about the three additional myocardial infarctions at least two weeks before the authors submitted the first of two revisions and 4 ½ months before publication of the article. Given this memorandum, it appears that there was ample time to include the data on these three additional infarctions in the article."
In "Expression of Concern Reaffirmed," the NEJM editors further wrote that exclusion of data in the published article led to "conclusions regarding the safety of [Vioxx that] were misleading."
Similarities Between Gardasil Allegations and the Merck Vioxx Scandal?
Clinical trials and regulatory oversight "often fail to uncover important adverse effects for widely marketed products," wrote Dr. Aaron S. Kesselheim and Dr. Jerry Avorn in an article published in the Journal of the American Medical Association (JAMA). This was certainly the case in the Merck Vioxx scandal, and attorneys in the Gardasil litigation allege Merck's conduct surrounding the Gardasil controversy is similar.
According to a case study by the Union of Concerned Scientists (UCS) regarding the Vioxx scandal:
"Internal documents made public in litigation revealed that a Merck marketing team had developed a strategy … to skew the results of clinical trials in the drug's favor. As part of the strategy, scientists manipulated the trial design by comparing the drug to [Aleve, another pain reliever] rather than to a placebo."
One of the key allegations in the Gardasil litigation is that Merck applied similar strategies during and after the Gardasil clinical trials. There are serious flaws in how Merck designed, analyzed, and reported its Gardasil studies, according to a number of academics and members of the medical community. In particular, in 2013, several medical professionals published an article in the British Medical Journal outlining the flaws and incomplete nature of the publications discussing Merck's Gardasil clinical trials:
"[P]articipants in the control arm of these trials did not receive an inert substance, such as saline injection. Instead, they received an injection containing amorphous aluminum hydroxyphosphate (AAHS), a proprietary adjuvant system that is used in Gardasil to boost immune response."
Another similarity: Merck did not accurately report many Gardasil adverse reactions, much like the company did with the cardiovascular risks associated with Vioxx. Instead of reporting the Gardasil adverse events, Merck categorized many of the more serious reactions as "new medical conditions" unrelated to the HPV vaccine. Nearly half of the study participants reported a "new medical condition," which included high rates of neurological, musculoskeletal, and autoimmune conditions.
With respect to Vioxx, Drs. Kesselheim and Avorn wrote that Merck had worked to "diminish the impact of reported cardiovascular adverse effects" associated with Vioxx "by not publishing adverse events and failing to include complete data on myocardial infarctions that occurred during a key clinical trial."
Researchers in the BMJ similarly wrote in 2007 that published studies of Vioxx obscured safety risks and that Merck "had influence over all aspects, including data analysis, safety monitoring, and reporting."
Plaintiffs in the Gardasil litigation make similar allegations.
If you or a family member has suffered from Gardasil side effects, contact us or call (855) 948-5098.
The law firm of Wisner Baum represents individuals harmed by the HPV vaccine Gardasil. Our Gardasil lawsuits allege the clinical trials that Merck conducted for Gardasil were flagrantly deceptive and unscientific. As a result, thousands of young men and women (Gardasil is also FDA-approved for males) have experienced dangerous adverse events, including death.
$63 Million Settlement Paxil Pediatric Class Action

$63 million pediatric class action re false promotion of Paxil. Judge approves final terms of improved national pediatric paxil class action settlement – consumers get a better deal.

$40 Million Settlement Third-Party Payer Class Action

$40 million third-party payer class action re off-label promotion of Paxil. Judge approves $40 million settlement in the second phase of national pediatric paxil class action – insurance companies to be reimbursed.

$28 Million Settlement Defective Drug Class Action

$28 million Paxil defective drug class action. A class action has been brought in the US territory of Puerto Rico against UK-based drug major GlaxoSmithKline.

$10 Million Settlement Celexa-Lexapro Pediatric Class Action

$10 million pediatric class action re false promotion of Celexa and Lexapro. Babies born to women who have used Lexapro and other similar medications such as Zoloft, Celexa, Prozac, Paxil, and Symbyax are at an increased risk for birth defects.

$9 Million Settlement Drug Injury

Wisner Baum obtained a $9 million settlement on behalf of an individual who was injured by a drug. Client-Focused Representation
REVIEWS & TESTIMONIALS
We believe our track record speaks for itself. But you don't have to take our word for it. See what our clients have to say about working with us.
"I Can't Imagine a Better Law Firm"

Multiple lawyers recommended Wisner Baum to me and I have been consistently impressed with the quality of their work.

- Best Law Firms Survey

"They Are About Changing the Systems..."

Wisner Baum are not only amazing attorneys but more importantly, they are activists. They are about changing the systems which got us into trouble in the first place. They understand their role in the process of making change.

- Kim Witczak

"Top Legal Minds in the Country"

The Wisner Baum firm has some of the top legal minds in the country; they are driven, determined, trustworthy, ethical and passionate.

- From Best Lawyers® Best Law Firms

"Diligent & Professional Representation"

Thanks to your efforts I was able to recover from a tragic experience and turn my life around for the best.

- W.T.

"Our Best Interest Was Always Number One on Your List"

A special thank you to your Spanish-speaking staff for the extra effort put into this case. The language barrier was never a problem, and we are so very thankful to them. Your name holds much respect in our family.

- G.C. & C.C

"We Have Never Met a More Wonderful Group of People"

It is obvious that the people at Wisner Baum believe in what they do. And that you all really care about your clients.

- The B. Family

"They Worked Very Hard and Kept in Contact, Which Is Very Important to Me"

I appreciate that you care about how I feel and that you take time to use your talents to ensure your every contact with me is warmly professional.

- A.D.B.

"Your Expertise in This Field Gave Me the Utmost Trust and Confidence"

I wanted a fair settlement within an appropriate time frame, and without any public scrutiny. With your hard work and dedication, we were able to achieve those goals.

- T.O.