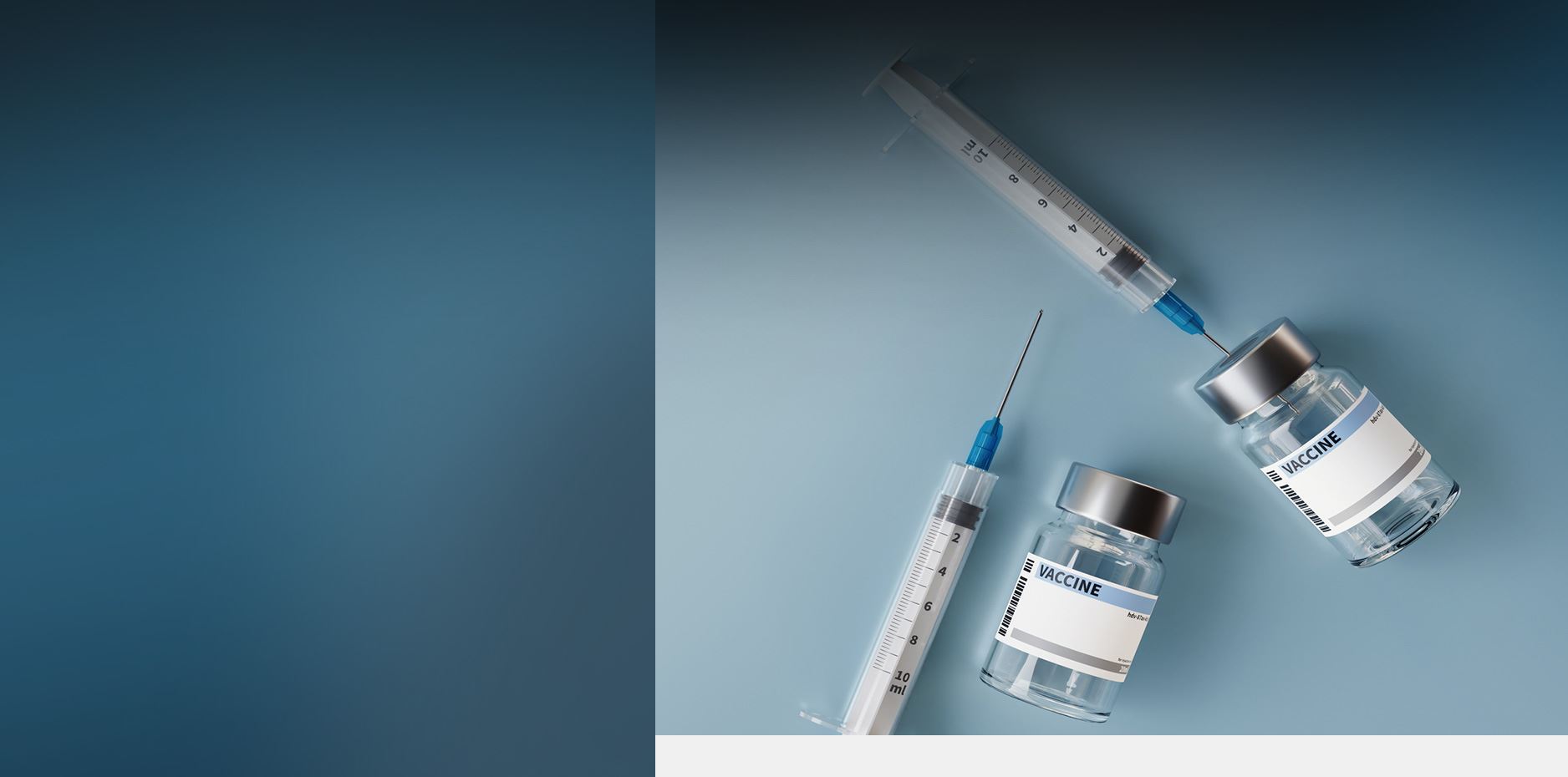 Gardasil Ingredients Client Focused. Trial Ready. Billions Won.
Gardasil Ingredients – The Adjuvants
Studies have implicated the human papillomavirus (HPV) vaccine Gardasil as the cause of numerous adverse events, including serious injuries and death. Gardasil ingredients include hidden adjuvants capable of creating biochemical disturbances that cause numerous health problems.
According to the U.S. Food and Drug Administration, Gardasil ingredients include proteins of the HPV types 6, 11, 16, 18, 31, 33, 45, 52, and 58; amorphous aluminum hydroxyphosphate sulfate; yeast protein; sodium chloride; L-histidine; polysorbate 80; sodium borate; and water for injection.
What is an Adjuvant?
In immunology, an adjuvant is an agent added to a vaccine to enhance the immune response to vaccine's antigen. An adjuvant is included in the vaccine and injected along with antigen to produce antibodies against the antigen. The Centers for Disease Control and Prevention (CDC) says that adjuvants "help vaccines work better" by producing an immune response that protects someone from the disease he or she is being vaccinated against.
But adjuvants, including the aluminum and other ingredients in Gardasil, have been shown to cause serious side effects.
Aluminum
The chemical amorphous aluminum hydroxyphosphate sulfate (AAHS) is added to Gardasil to produce a stronger, longer immune response. Certain other vaccines also contain aluminum-containing chemicals that are added to the vaccine for this purpose such as the diphtheria/tetanus/pertussis (DTP) and hepatitis B vaccines. Aluminum, however, is known to be neurotoxic if it accumulates in the brain.
According to a study published in Scientific Reports, "the brain is a target tissue for accumulation of aluminum." The study confirms previous research that higher levels of aluminum exist in the brain tissue of individuals with Alzheimer's disease, autism, and multiple sclerosis.
The many toxic effects of aluminum include:
Impairing cognitive and motor function
Altering of DNA, chromatin RNA structure
Inducing autoimmune interactions and macrophagic myofasciitis, a rare muscle disease
Blocking neuronal signaling
Binding to protein and affecting protein function
Inhibiting antioxidant enzyme action
Interfering with synaptic transmission and disrupting mitochondria and organelles in cells
There is no human safety testing data on AAHS.
Aluminum increases permeability of the blood-brain barrier. That barrier is the body's way of preventing toxins from entering brain tissue. Another Gardasil ingredient, polysorbate 80, also has this capability.
This raises the question of whether Gardasil is actually transporting aluminum into the brain. A report on aluminum toxicity in Medscape states that aluminum causes oxidative stress in brain tissue and has a half-life in the brain of 7 years, which "can result in cumulative damage."
Research has shown aluminum has a unique ability to provoke powerful immune responses. High doses of aluminum can cause an over stimulation of the immune system. As a result, the immune system attacks the body's own organs.
Merck claims that AAHS is proprietary and, to date, has refused to provide samples to independent researchers for testing, so we don't know the full composition of AAHS. Merck has refused to provide Neither Merck nor governmental regulators have safety tested AAHS in humans.
Gardasil Makes Good Vaccines Look Bad
There is currently a great deal of controversy surrounding vaccines. Our firm wishes to stress that we are not against vaccines. They have the potential to eradicate disease and save millions of lives. We are, however, against intentional efforts to mislead consumers about the safety and effectiveness of a drug or vaccine. We have always fought-- and will continue to fight-- for the rights of consumers to be fully and honestly informed about risks associated with any drug, vaccine, or medical device. We will work tirelessly to ensure those rights are defended and victims of injustice are compensated for their injuries.
Polysorbate 80
Polysorbate 80 is a surfactant, a substance that reduces the surface tension of liquids. It is used in vaccines as an emulsifier to keep ingredients evenly mixed throughout the liquid. Polysorbate 80 weakens the blood-brain barrier and binds fairly tightly to aluminum. It has been associated with anaphylactic shock and hypersensitivity reactions. This adjuvant has also been linked to reproductive and cardiac effects in animals. The American College of Pediatricians has warned that Gardasil is linked to a condition known as Premature Ovarian Failure and that polysorbate 80 or aluminum in Gardasil might be causing the condition.
Sodium Borate (Borax)
Sodium borate has been banned in food in the U.S. and poses a potential harm to the male reproductive system and to the developing fetus. It can cause acute toxic reactions when eaten or inhaled, which raises the question of what reactions might result when it is injected. The intensity of a toxic reaction can be influenced by the route of exposure.
Have more questions about Gardasil? Check out our Gardasil FAQ page.
L-Histidine
L-histidine (also called histidine) is a chemical compound the body uses to make another chemical, histamine. When you experience an allergic reaction – itching, tears, swelling, hives – histamines are at work in the body. Histamines are part of the body's immune system, its effort to get rid of substances (e.g., pollen, grass, food) that are bothering you. (That's why you take antihistamines, like Benadryl). Histamines are involved in a great many bodily functions involving the central nervous system, cardiovascular system, and the respiratory tract. They cause inflammation and, like aluminum and polysorbate 80, they also increase the permeability of blood vessels.
According to one source, histamines have been found to increase blood clotting by 5 times when combined with surfactants – and death from blood clots is the most common form of death after Gardasil injection.
Genetically Modified Yeast
The type of yeast used in Gardasil, Saccharomyces cerevisiae may cause autoimmune disease by provoking an autoimmune response in the body. In a study published in Clinical Reviews in Allergy & Immunologyin 2013, the authors stated that "a growing number of studies have detected high level of ASCAs [antibodies to S. cerevisiae] in patients affected with autoimmune diseases."
Undisclosed HPV DNA Fragments
Fragments of actual HPV DNA were found in samples of Gardasil by Dr. Sin Hang Lee, a pathologist with expertise in DNA sequencing and DNA sequence analysis.
Dr. Lee said, "HPV DNA in Gardasil is not 'natural' DNA. It is a recombinant HPV DNA (rDNA) – genetically engineered – to be inserted into yeast cells for VLP (virus-like-particle) protein production. rDNA is known to behave differently from natural DNA. It may enter a human cell, especially in an inflammatory lesion caused by the effects of the aluminum adjuvant, via poorly understood mechanisms … Once a segment of recombinant DNA is inserted into a human cell, the consequences are hard to predict."
These HPV DNA fragments are not disclosed in the package insert.
Wisner Baum represents people whose lives were forever altered by adverse reactions to the Gardasil vaccine. For a free confidential Gardasil lawsuit evaluation, contact us or call (855) 948-5098.
$63 Million Settlement Paxil Pediatric Class Action

$63 million pediatric class action re false promotion of Paxil. Judge approves final terms of improved national pediatric paxil class action settlement – consumers get a better deal.

$40 Million Settlement Third-Party Payer Class Action

$40 million third-party payer class action re off-label promotion of Paxil. Judge approves $40 million settlement in the second phase of national pediatric paxil class action – insurance companies to be reimbursed.

$28 Million Settlement Defective Drug Class Action

$28 million Paxil defective drug class action. A class action has been brought in the US territory of Puerto Rico against UK-based drug major GlaxoSmithKline.

$10 Million Settlement Celexa-Lexapro Pediatric Class Action

$10 million pediatric class action re false promotion of Celexa and Lexapro. Babies born to women who have used Lexapro and other similar medications such as Zoloft, Celexa, Prozac, Paxil, and Symbyax are at an increased risk for birth defects.

$9 Million Settlement Drug Injury

Wisner Baum obtained a $9 million settlement on behalf of an individual who was injured by a drug. Client-Focused Representation
REVIEWS & TESTIMONIALS
We believe our track record speaks for itself. But you don't have to take our word for it. See what our clients have to say about working with us.
"I Can't Imagine a Better Law Firm"

Multiple lawyers recommended Wisner Baum to me and I have been consistently impressed with the quality of their work.

- Best Law Firms Survey

"They Are About Changing the Systems..."

Wisner Baum are not only amazing attorneys but more importantly, they are activists. They are about changing the systems which got us into trouble in the first place. They understand their role in the process of making change.

- Kim Witczak

"Top Legal Minds in the Country"

The Wisner Baum firm has some of the top legal minds in the country; they are driven, determined, trustworthy, ethical and passionate.

- From Best Lawyers® Best Law Firms

"Diligent & Professional Representation"

Thanks to your efforts I was able to recover from a tragic experience and turn my life around for the best.

- W.T.

"Our Best Interest Was Always Number One on Your List"

A special thank you to your Spanish-speaking staff for the extra effort put into this case. The language barrier was never a problem, and we are so very thankful to them. Your name holds much respect in our family.

- G.C. & C.C

"We Have Never Met a More Wonderful Group of People"

It is obvious that the people at Wisner Baum believe in what they do. And that you all really care about your clients.

- The B. Family

"They Worked Very Hard and Kept in Contact, Which Is Very Important to Me"

I appreciate that you care about how I feel and that you take time to use your talents to ensure your every contact with me is warmly professional.

- A.D.B.

"Your Expertise in This Field Gave Me the Utmost Trust and Confidence"

I wanted a fair settlement within an appropriate time frame, and without any public scrutiny. With your hard work and dedication, we were able to achieve those goals.

- T.O.