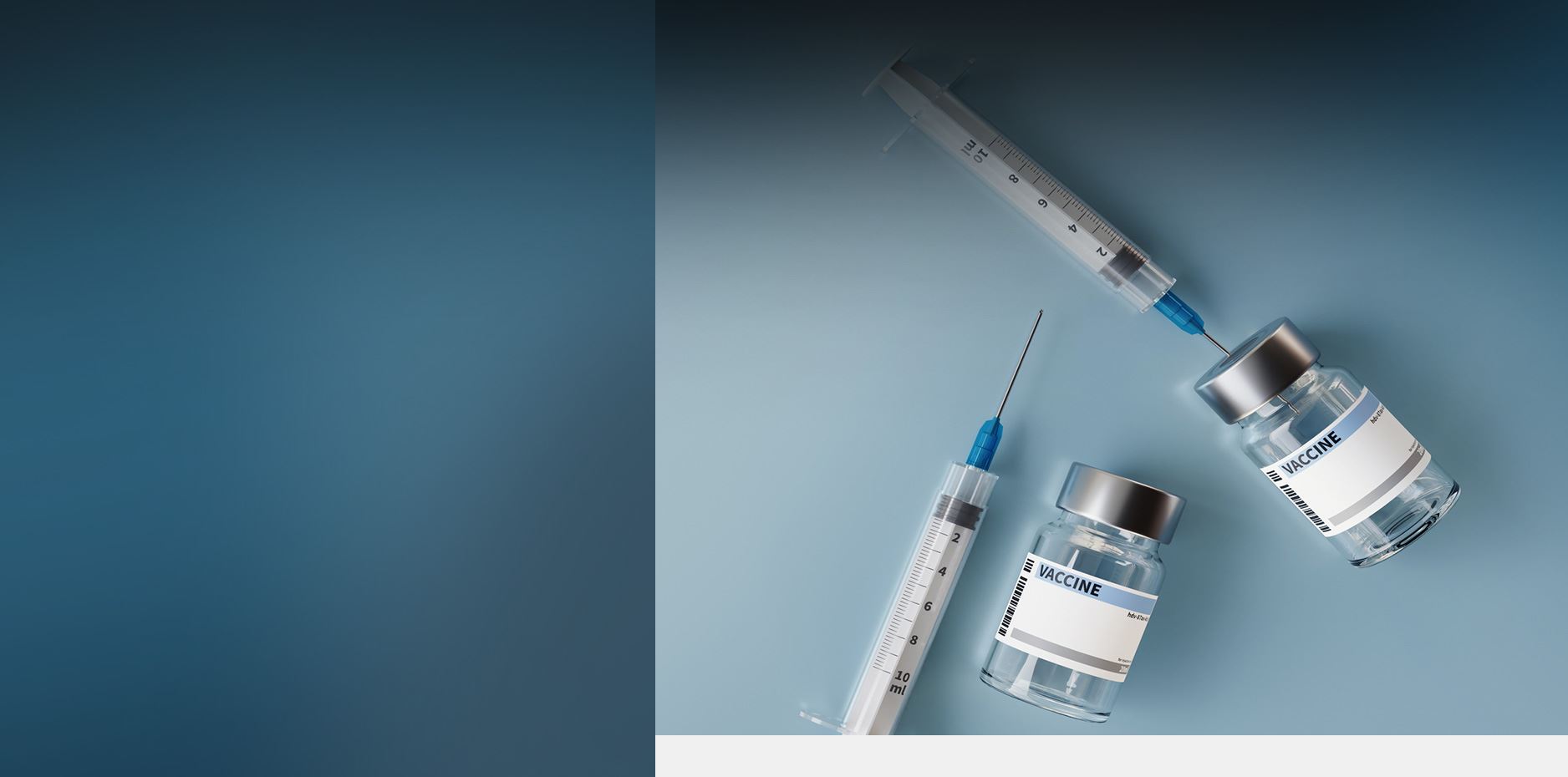 HPV Vaccine Client Focused. Trial Ready. Billions Won.
HPV Vaccine and Cancer Risk
Informed consent is a basic principal of medical practice. It means that patients should be fully informed about the purpose, risks and rewards of the treatment they are receiving.
By risks we mean the possible adverse effects of the treatment, the odds of suffering a particular "side effect," and the odds that the condition will get worse without treatment. The reward is basically an answer to this question: What are the odds that we will benefit from the treatment compared to the odds of benefiting by using an alternative treatment, or no treatment at all?
Medical decisions involving cancer are very personal and often involve a complex trade-off between risks and rewards. The balance of risk and reward is equally important, perhaps even more so, when it is not a disease that is being treated, but the potential of acquiring a disease, often decades later, as is the case with the HPV vaccine Gardasil.
Attorneys Representing Individuals Harmed by the HPV Vaccine Gardasil
Wisner Baumis a top-tier law firm litigating Gardasil lawsuits against the HPV vaccine manufacturer, Merck & Co. Among other things, the Gardasil vaccine lawsuits allege:
Merck failed to disclose important information regarding Gardasil's safety and effectiveness.
Merck failed to perform essential "scientific and medical investigations and studies relating to the safety, effectiveness and need for the Gardasil vaccine" as required by FDA regulations.
Merck misled consumers by preying on their fear of cancer and by "repeatedly stating, representing, urging and implying" that it was necessary for girls and young women to take the Gardasil vaccine to prevent cervical cancer.
Gardasil Makes Good Vaccines Look Bad
There is currently a great deal of controversy surrounding vaccines. Our firm wishes to stress that we are not against vaccines. They have the potential to eradicate disease and save millions of lives. We are, however, against intentional efforts to mislead consumers about the safety and effectiveness of a drug or vaccine. We have always fought-- and will continue to fight-- for the rights of consumers to be fully and honestly informed about risks associated with any drug, vaccine, or medical device. We will work tirelessly to ensure those rights are defended and victims of injustice are compensated for their injuries.
The Gardasil litigation is not a question of being pro-vaccine or anti-vaccine. The issue is whether a patient's consent to treatment is fully informed. Merck & Co. has long maintained that Gardasil is safe. However, aluminum and other added ingredients in Gardasil are capable of causing severe health issues.
We will review here what researchers have discovered about the virus and then discuss how current medical knowledge might inform the decision to be vaccinated against the human papillomavirus.
The HPV Virus
Viruses, unlike bacteria, which are single-celled organisms, have no cellular structure. They are incredibly small (much smaller than bacteria) packets of deoxyribonucleic acid, or DNA – the genetic material that carries a life form's operating instructions. The DNA is enclosed in a protein shell. Viruses cannot reproduce by themselves. They reproduce by inserting themselves into a cell and taking over the reproductive machinery of the cell.
Scientists have identified over 200 different types of HPV and fully mapped the sequence of biomolecular "letters" – called bases or nucleotides – that make up the DNA of each type. Each type is numbered according to the order in which it was "discovered," in other words, according to when it was found to have DNA that differed in precisely defined ways from any other HPV virus type.
Approximately 60 HPV types are capable of infecting the mucous membranes that line the genital regions and the anus. From there they spread through direct genital contact.
High-Risk HPV and Low-Risk HPV
HPV viruses are divided into two categories – high-risk and low-risk types. Low-risk types pose little or no risk of causing cervical cancer, but they may cause genital warts and minor changes in cervical cells. HPV types 6, 11, 40, 42, 43, 44, 54, 61, 70, 72, and 81 are considered low-risk. 90% of genital warts are associated with types 6 and 11.
High-risk types are those that have been linked to cervical cancer. HPV types 16, 18, 31, 33, 35, 39, 45, 51, 52, 56, 58, 59, 68, 73, and 82 are high-risk. Three other types, 26, 53, 66, have been classified as "probable" high risk types. Two of these high-risk types, 16 and 18, are said to cause about 70% of cervical cases.
Collectively, HPV types 16, 18, 45, 31, and 33 are said to account for approximately 85% of invasive cervical cancer worldwide.
The first Gardasil HPV vaccine, known as the "quadrivalent" Gardasil 4 vaccine (no longer available in the U.S.), purportedly protected against infection from two low-risk types (6 & 11) and two high-risk types (16 & 18). The current Gardasil 9 HPV vaccine purportedly protects against those four types plus 5 other high-risk types – 31, 33, 45, 52 and 58.
How Does HPV Cause Cancer?
The path that leads from HPV infection to cervical cancer is not straightforward. In fact, most of the time, cancer does not develop at all.
The basic steps in the process that sometimes leads to cervical cancer are as follows:
Infection with HPV
Persistent HPV infection of the mucous membranes
Appearance of lesions (abnormal cells that are considered "pre-cancerous").
Lesions progress in seriousness
Appearance of non-invasive cervical cancer
Invasive cervical cancer
Let's take a look at these steps.
Gardasil was promoted as an HPV vaccine that prevents cervical cancer by preventing HPV infection. But the human body is remarkably effective at clearing HPV infection all by itself. According to the Centers for Disease Control and Prevention: "More than 90% of new HPV infections, including those caused by high-risk HPV types, clear or become undetectable within two years, and clearance usually occurs in the first six months after infection."
There is considerable evidence that methods not involving vaccination could raise the 90% clearance rate even higher. The human immune system is remarkably powerful. Its strength, which varies from person to person, can be enhanced and scientists are already making progress doing just that.
Is Gardasil Necessary to Prevent Cervical Cancer?
The medical evidence suggests that, even without an HPV vaccine like Gardasil, the risk of cervical cancer could be virtually eliminated – at least in developed countries – with regular testing and, if necessary, treatment. In most cases, death from cervical cancer is the result of not having been screened, or going too long between checks.
The American Cancer Society states that there are "ways to stop this disease from developing" (emphasis added). "The most important thing you can do to prevent cervical cancer," the ASC says, "is to be tested according to American Cancer Society guidelines." This includes Pap tests and HPV testing. In addition to vaccination, the AMC also lists stopping smoking, limiting sex partners, and the use of condoms as ways to stop the disease. Other factors, such as being overweight, a diet low in fruits and vegetables, low levels of vitamin A and folate, and long-term use of oral contraceptives, increase the risk.
A healthy immune system provides a powerful defense against most HPV infections and the lesions that sometimes appear. When lesions persist and become more serious, they can be removed to prevent them from becoming cancerous.
Still have questions? Our Gardasil FAQ page answers common questions about the vaccine.
Filing a Gardasil Lawsuit
If you or someone in your family was harmed by Gardasil side effects and would like to know if you have a claim against Merck, call us today at (855) 948-5098 contact us for a free and confidential case evaluation.
HPV Vaccine: Risk and Reward
All of this bears upon the issue of risk and reward that was raised earlier. Mounting evidence shows that the Gardasil HPV vaccine is not as safe as Merck & Co. claims. Serious adverse effects, including Gardasil deaths, have been discovered and plaintiffs in HPV vaccine lawsuits allege the clinical testing of the HPV vaccine was rigged to conceal serious Gardasil side effects and the rates at which they were occurring.
As the risk of adverse health effects increases, the question of reward becomes more important. The evidence reviewed above shows that, with regular Pap and HPV testing, and, if necessary, removal of pre-cancerous lesions, the risk of getting cervical cancer is very small. This means the protection (the reward) offered by vaccination may not differ significantly, if at all, from the reward of practicing safe sex, removing risk factors like smoking, strengthening the immune system, getting regular testing and, if necessary, removal of any precancerous lesions.
The decision of whether to receive the Gardasil HPV vaccine is of course a personal one. But it must be guided by informed consent – an honest disclosure of the risks and rewards of vaccination, alternative treatments (or prevention), or no treatment at all.
$63 Million Settlement Paxil Pediatric Class Action

$63 million pediatric class action re false promotion of Paxil. Judge approves final terms of improved national pediatric paxil class action settlement – consumers get a better deal.

$40 Million Settlement Third-Party Payer Class Action

$40 million third-party payer class action re off-label promotion of Paxil. Judge approves $40 million settlement in the second phase of national pediatric paxil class action – insurance companies to be reimbursed.

$28 Million Settlement Defective Drug Class Action

$28 million Paxil defective drug class action. A class action has been brought in the US territory of Puerto Rico against UK-based drug major GlaxoSmithKline.

$10 Million Settlement Celexa-Lexapro Pediatric Class Action

$10 million pediatric class action re false promotion of Celexa and Lexapro. Babies born to women who have used Lexapro and other similar medications such as Zoloft, Celexa, Prozac, Paxil, and Symbyax are at an increased risk for birth defects.

$9 Million Settlement Drug Injury

Wisner Baum obtained a $9 million settlement on behalf of an individual who was injured by a drug. Client-Focused Representation
REVIEWS & TESTIMONIALS
We believe our track record speaks for itself. But you don't have to take our word for it. See what our clients have to say about working with us.
"I Can't Imagine a Better Law Firm"

Multiple lawyers recommended Wisner Baum to me and I have been consistently impressed with the quality of their work.

- Best Law Firms Survey

"They Are About Changing the Systems..."

Wisner Baum are not only amazing attorneys but more importantly, they are activists. They are about changing the systems which got us into trouble in the first place. They understand their role in the process of making change.

- Kim Witczak

"Top Legal Minds in the Country"

The Wisner Baum firm has some of the top legal minds in the country; they are driven, determined, trustworthy, ethical and passionate.

- From Best Lawyers® Best Law Firms

"Diligent & Professional Representation"

Thanks to your efforts I was able to recover from a tragic experience and turn my life around for the best.

- W.T.

"Our Best Interest Was Always Number One on Your List"

A special thank you to your Spanish-speaking staff for the extra effort put into this case. The language barrier was never a problem, and we are so very thankful to them. Your name holds much respect in our family.

- G.C. & C.C

"We Have Never Met a More Wonderful Group of People"

It is obvious that the people at Wisner Baum believe in what they do. And that you all really care about your clients.

- The B. Family

"They Worked Very Hard and Kept in Contact, Which Is Very Important to Me"

I appreciate that you care about how I feel and that you take time to use your talents to ensure your every contact with me is warmly professional.

- A.D.B.

"Your Expertise in This Field Gave Me the Utmost Trust and Confidence"

I wanted a fair settlement within an appropriate time frame, and without any public scrutiny. With your hard work and dedication, we were able to achieve those goals.

- T.O.