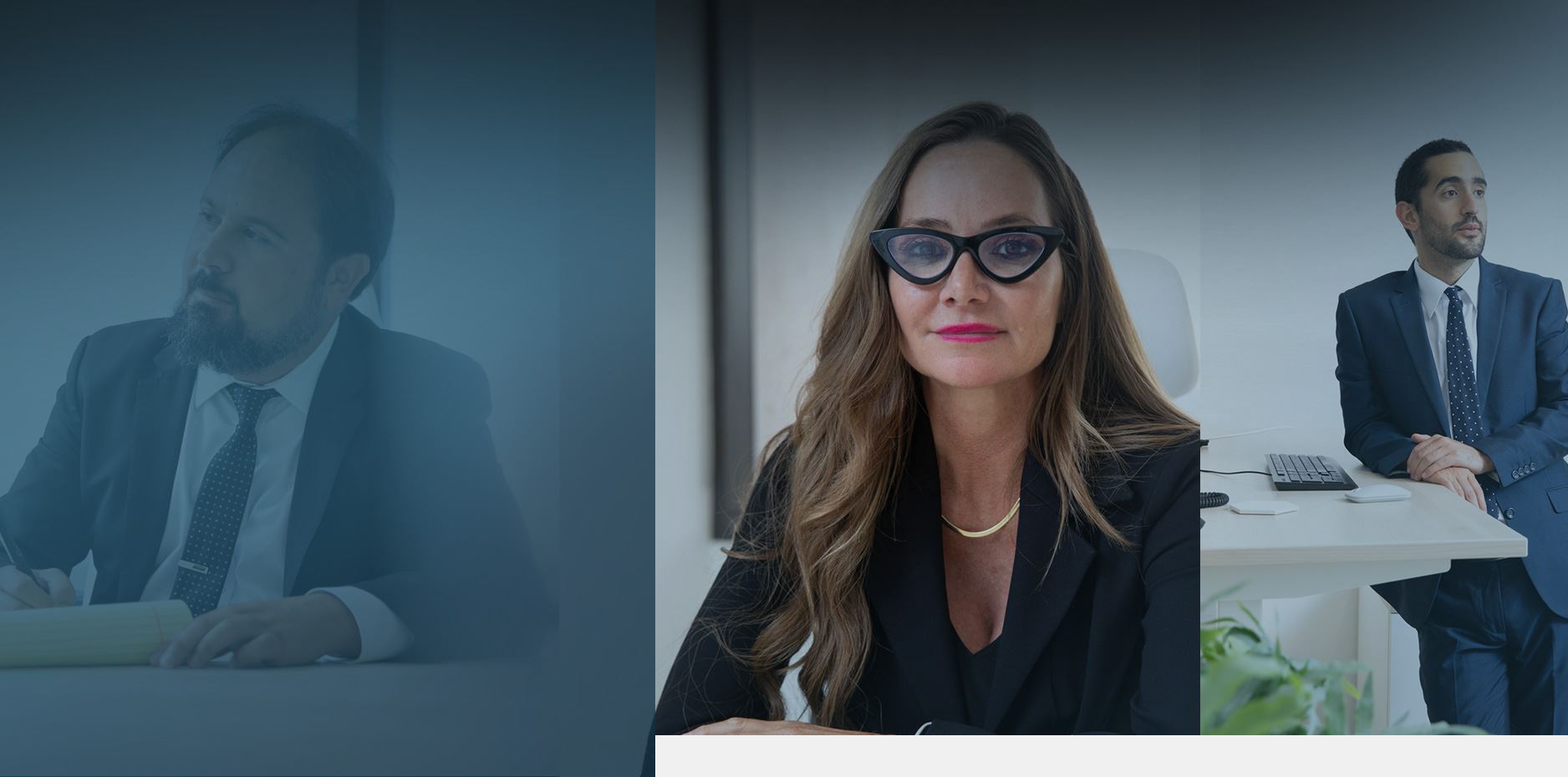 Dolin v. GSK Paxil Trial Client Focused. Trial Ready. Billions Won.
Dolin v. GSK Paxil Suicide Lawsuit
Baum Hedlund Attorneys Win $3 Million for Widow of Paxil Suicide Victim
The trial of Dolin v. Smithkline Beecham Corp. (also known as GlaxoSmithKline or GSK) began in March of 2017 in Chicago, Illinois. Plaintiff Wendy Dolin had filed the lawsuit against GSK in 2012 over the alleged paroxetine-induced wrongful death of her late husband, Stewart Dolin, who was a partner at the law firm Reed Smith and who had committed suicide while taking Paxil as prescribed.
As leading attorneys with unparalleled experience in antidepressant defect litigation – including antidepressant birth defects, medication-induced violence, and generic Paxil suicide claims – our shareholders Michael Baum and Brent Wisner were asked to represent Wendy Dolin in this important matter for her family. At Baum Hedlund, we were honored to give her the representation that she deserved, ultimately securing $3 million from GSK to account for the Dolin family's suffering and losses.
Learn more about how we can help others with generic Paxil and paroxetine suicide claims. To schedule a consultation with our Los Angeles team, call us at (855) 948-5098 or contact us online.
Background: About the Case
Stewart Dolin first began taking paroxetine in July of 2010. Paxil, the brand name version of generic paroxetine, was researched, developed, manufactured and marketed by GSK, and GSK created (and was responsible for maintaining the accuracy of) the Paxil label.
In the early afternoon on July 15, 2010, Stewart Dolin walked to a Chicago Transit Authority station shortly after a business lunch with a colleague. A woman at the station noticed that Mr. Dolin was pacing and appeared to be agitated as he looked in the direction of an approaching train that was not yet in sight. When the moving train appeared, the woman observed Mr. Dolin leap in front of the train, where he was struck. Ultimately, Mr. Dolin was pronounced dead from the injuries he suffered due to the collision and his contact with the electrified track after the collision.
The Paxil warning label, which by law must be copied by generic manufacturers, states that the risk of suicidality does not extend past the age of 24, even though GSK's clinical trials showed that taking Paxil increases the risk of suicidality by nearly 700%. A ruling by Judge James B. Zagel of the Northern District of Illinois, Eastern Division, permitted Ms. Dolin to proceed with an action against GSK for negligence, products liability, and fraud, even though GSK is not the manufacturer of the specific generic version of Paxil that led to Mr. Dolin's death. The lawsuit was filed on July 9, 2012.
In the original 2012 complaint, the plaintiff charged GSK with the following:
Negligently and fraudulently misrepresenting the safety and efficacy of paroxetine,
Manipulating clinical trial data to obscure the suicidal behavior risk associated with paroxetine,
Falsely touting the drug's safety and efficacy through ghostwritten journal articles and through its salesforce and routine visits to physician's offices.
Chicago Judge Denies GSK's Arguments
In 2014, a federal judge in Chicago denied most of defendant GlaxoSmithKline's (GSK) motion for summary judgment in Wendy Dolin's wrongful death lawsuit. The judge rejected GSK's argument that the defendant's common law negligence claim was, in essence, a product liability claim, and he supported the plaintiff's assertion that GSK was negligent in connection with paroxetine's design and drug labeling.
In his ruling, Judge Zagel wrote:
"… it was entirely foreseeable that negligence on the part of GSK with respect to paroxetine's design and warning label could result in injury to a consumer ingesting a subsequent generic version of the drug."
The fact that GSK did not make the generic drug that Mr. Dolin took, said Judge Zagel, "does not lessen the likelihood that GSK's allegedly tortious conduct would lead to the Plaintiff's injury." Later in his ruling, the judge restated this point, writing, "The negligence here is extrinsic to the Paxil manufacturing process and, if true, could proximately cause injury to consumers of all versions of paroxetine, including the generic version that Mr. Dolin ingested." Several other arguments by GSK that on their face appeared to be little more than efforts to confuse the issue were also found by the judge to be without merit.
Fighting for Greater Accountability in the Pharmaceutical Industry
After our $3 million victory in her suit against GSK, Ms. Dolin started a unique non-profit organization called MISSD (The Medication-Induced Suicide Education Foundation in Memory of Stewart Dolin) dedicated to honoring the memory of Stewart and other victims of akathisia by raising awareness. Her work in this area has led to a groundswell of support and awareness of the risks associated with SSRIs.
At Baum Hedlund, we have the longest track-record handling SSRI (selective serotonin reuptake inhibitors) antidepressant litigation in the country, having successfully handled thousands of individual antidepressant-related injury and death cases involving suicide, withdrawal syndrome, and birth defects, since 1990. Our firm has testified before the FDA on several occasions and met with several members of Congress about the adverse reactions and risks concerning SSRI antidepressants. Our work has been acknowledged as helping prompt the FDA to require black box suicidality warnings on all antidepressant labels, and we also uncovered the SSRI cardio-birth defect connection, as well as pharmaceutical industry manipulation of the scientific literature through ghostwriting.
In addition to antidepressant litigation, our firm litigates personal injury, wrongful death and product liability cases and has a long track-record of success, winning numerous multi-million dollar jury awards and over $4 billion for our clients. In short, we become known for improving public safety by holding wrongdoers accountable when they act carelessly, resulting in harm to others.
Contact Baum Hedlund at (855) 948-5098 or submit our online form. We serve clients throughout Los Angeles, California, and the United States.
Background Information
Plaintiff Exhibits Shown During Closing Arguments
The following Dolin v. GSK Paxil trial exhibits have been admitted as evidence and are available to the public:
Documents labeled 'PTX' are Plaintiff exhibits, 'DX' are Defense exhibits and 'JX' are joint Plaintiff/Defense exhibits.
Court Transcripts from the Dolin Paxil Trial Client-Focused Representation
REVIEWS & TESTIMONIALS
We believe our track record speaks for itself. But you don't have to take our word for it. See what our clients have to say about working with us.
"I Can't Imagine a Better Law Firm"

Multiple lawyers recommended Wisner Baum to me and I have been consistently impressed with the quality of their work.

- Best Law Firms Survey

"They Are About Changing the Systems..."

Wisner Baum are not only amazing attorneys but more importantly, they are activists. They are about changing the systems which got us into trouble in the first place. They understand their role in the process of making change.

- Kim Witczak

"Top Legal Minds in the Country"

The Wisner Baum firm has some of the top legal minds in the country; they are driven, determined, trustworthy, ethical and passionate.

- From Best Lawyers® Best Law Firms

"Diligent & Professional Representation"

Thanks to your efforts I was able to recover from a tragic experience and turn my life around for the best.

- W.T.

"Our Best Interest Was Always Number One on Your List"

A special thank you to your Spanish-speaking staff for the extra effort put into this case. The language barrier was never a problem, and we are so very thankful to them. Your name holds much respect in our family.

- G.C. & C.C

"We Have Never Met a More Wonderful Group of People"

It is obvious that the people at Wisner Baum believe in what they do. And that you all really care about your clients.

- The B. Family

"They Worked Very Hard and Kept in Contact, Which Is Very Important to Me"

I appreciate that you care about how I feel and that you take time to use your talents to ensure your every contact with me is warmly professional.

- A.D.B.

"Your Expertise in This Field Gave Me the Utmost Trust and Confidence"

I wanted a fair settlement within an appropriate time frame, and without any public scrutiny. With your hard work and dedication, we were able to achieve those goals.

- T.O.