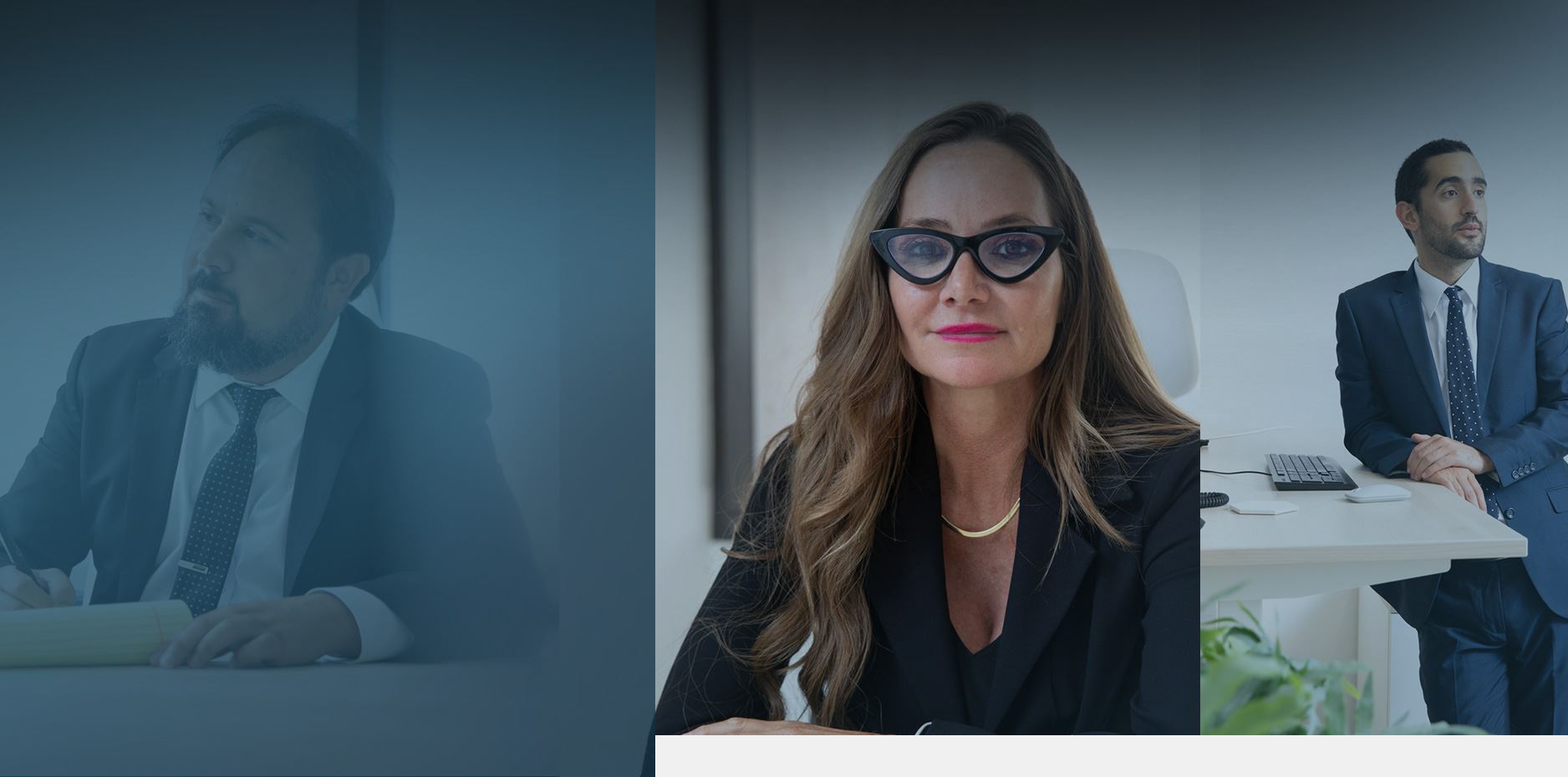 GSK Clinical Trials Paxil Fraud Client Focused. Trial Ready. Billions Won.
GSK Paxil Clinical Trials | Court Documents
Scientific manipulation via ghostwriting of pharmaceutical industry-sponsored clinical trial reports has caused significant harm to patients. Shockingly, despite overwhelming evidence of fraud, misleading conclusions about clinical data remain part of the medical literature for Paxil (paroxetine), one of the most prescribed antidepressants in United States history.
Ghostwriting and Fraud in GSK Clinical Trials
Between 1994 and 1998, SmithKline Beecham (now GlaxoSmithKline) conducted a clinical trial, Study 329, that compared Paxil to Tofranil (imipramine) and placebo in children and adolescents with major depression. In 1998, SmithKline Beecham noted internally that the clinical trial data "failed to show a statistically significant difference from placebo on the primary efficacy measures."
In 2001, however, the Journal of the American Academy of Child and Adolescent Psychiatry (JAACAP) published the results of Study 329 under the title "Efficacy of Paroxetine in the Treatment of Adolescent Major Depression: A Randomized, Controlled Trial" under the authorship of Martin Keller and twenty-one other authors.
While the drug maker privately stated that the clinical trial failed to demonstrate a difference in efficacy between paroxetine and a placebo (a 'sugar pill'), the journal article falsely reported that Paxil is an effective treatment for major depression in adolescents.
Study 329 quickly became controversial after it was discovered that Scientific Therapeutics Information (STI), a medical communications company hired by GSK, ghostwrote the manuscript, making inappropriate claims about the effectiveness of Paxil and downplaying the drug's safety concerns, specifically with regard to Paxil-induced suicidal behavior.
The finding led to litigation, and in 2012, the U.S. Department of Justice (DOJ) fined GSK $3 billion (including a $1 billion criminal fine) to resolve civil and criminal charges arising from, among other things, the drug maker's unlawful promotion of Paxil and other drugs and its failure to report certain safety data (the unlawful promotion of Paxil was only part of the $3 billion fine; two other GSK drugs were also implicated).
The allegations specific to Paxil include GSK's participation in "preparing, publishing and distributing a misleading medical journal article that misreported that a clinical trial of Paxil demonstrated efficacy in the treatment of depression in patients under age 18." The DOJ further alleged that GSK did not make available data from two other studies that showed Paxil failed to demonstrate efficacy among patients under 18 and that GSK paid illegal remuneration to health care professionals to induce them to promote and prescribe Paxil.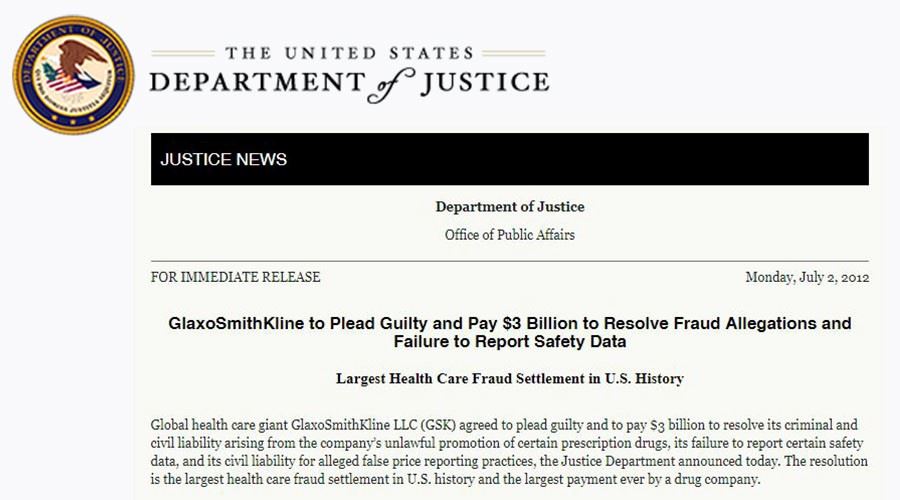 ​
More evidence of GSK's scientific fraud in another Paxil clinical trial was exposed in court documents obtained in litigation conducted by our law firm. Study 352, which compared paroxetine to imipramine and placebo in people with bipolar ("manic depressive") disorder, was published in the American Journal of Psychiatry in 2001 as "Double-Blind, Placebo-Controlled Comparison of Imipramine and Paroxetine in the Treatment of Bipolar Depression," under the authorship of Charles Nemeroff and seven other authors.
The Study 352 article falsely reported that Paxil is an effective treatment for bipolar disorder and downplayed safety risks to patients, which caused harm to numerous people in the U.S. and around the world.
Much like Study 329, court documents show that GSK engaged STI to ghostwrite the Study 352 journal article; Sally Laden of STI was the ghostwriter for both of the medical journal publications regarding studies 329 and 352 that appeared in the names of academic research physicians.
The first two drafts of the Study 352 article were written and reviewed by GSK before any of the named authors were contacted for their input. The documents show that Dr. Charles Nemeroff and other study authors with financial ties to GSK had little or no direct involvement in the trial results.
A U.S. Senate Finance Committee investigation revealed that Dr. Nemeroff, once a respected and award-winning researcher, had become one of the most prolific promoters of SSRI antidepressants while failing to disclose millions in payments from the pharmaceutical industry. Dr. Nemeroff claims to be the author of over 1,100 medical journal articles.
Whistleblower Exposes Scientific Malfeasance Behind Paroxetine Study 352
The law firm of Baum Hedlund Aristei & Goldman represents Dr. Jay Amsterdam, Emeritus Professor in the Department of Psychiatry at the University of Pennsylvania Perelman School of Medicine, who became a whistleblower determined to shine a light on the malfeasance surrounding Study 352.
Dr. Amsterdam was an investigator who treated the largest number of patients in Study 352. However, he was intentionally left off from the review of the data and the drafting of the manuscript because the study sponsor, GSK, and the other "so-called authors" knew Dr. Amsterdam's professional ethics would not allow him to lend his name to a ghostwritten work, and more importantly, he refused to participate in the alteration and manipulation of data for the sake of marketing Paxil.
In 2011, Dr. Amsterdam lodged a formal scientific misconduct complaint with the U.S. Department of Health and Human Services' Office of Research Integrity (ORI) alleging the following academics committed research misconduct:
Dwight L. Evans, Professor of Psychiatry and Chairman of the Department of Psychiatry at the University of Pennsylvania
Laszlo Gyulai, Associate Professor of Psychiatry at the University of Pennsylvania
Charles B. Nemeroff, Professor of Psychiatry and Chairman of the Department of Psychiatry at the University of Texas at Austin
Gary S. Sachs, Professor of Psychiatry at Harvard University
Charles L. Bowden, Professor of Psychiatry and Chairman of the Department of Psychiatry at the University of Texas at San Antonio
In the 2011 complaint, Dr. Amsterdam alleged the individuals named above allowed their names to be added to a manuscript that was drafted by a "medical communications company" (STI) hired by SmithKline Beecham (now GSK) and misrepresented information from Study 352, which was funded by GSK and the National Institute of Health (NIH).
The published 352 article falsely concluded that paroxetine therapy is effective in bipolar depression without any meaningful manic or other side effects. According to Dr. Amsterdam's complaint, the published results were manipulated and manufactured by GSK and STI employees.
In response to Dr. Amsterdam's complaint, the University of Pennsylvania (Penn) performed an incomplete investigation of the allegations and declined to examine vital evidence that supported his claims. At the time of Penn's investigation, Baum Hedlund Aristei & Goldman made several good faith attempts to avail Penn of this evidence, all of which were ignored. Penn exonerated all of the named respondents of wrongdoing and whitewashed away Dr. Amsterdam's complaint.
In 2019, documents supporting Dr. Amsterdam's allegations of scientific misconduct were posted on the Drug Industry Document Archive (DIDA) website of the University of California, San Francisco. These documents, posted below, were not previously examined by Penn or ORI. Based on this new evidence, our firm formally requested in December of 2019 that ORI re-open Dr. Amsterdam's case.
GSK Paroxetine Study 352 Court Documents
Baum Hedlund Aristei & Goldman has long been a leader in the fight to make these documents public and raise the alarm not just on academic researchers' and GSK's malfeasance, but the underreported adverse events associated with the Paxil clinical trials that have led to serious consequences for patients.
The documents below are available on the DIDA web-site, which was created to "advance health worldwide by serving as a freely accessible global information resource providing permanent access to documents which shed light on industry practices which impact public health."
The DIDA documents include emails and other internal SmithKline Beecham/GSK memoranda, which were obtained in the discovery process of Baum Hedlund's litigation (pre-trial civil procedure allowing the parties to obtain evidence from each other). They allow people to see the extent to which the Paxil clinical trials were manipulated.
Even with evidence of fraud, ghostwritten, published articles are rarely formally retracted by the scientific journals that publish them. By re-posting these documents, it is our hope that public awareness and transparency will help to correct the medical literature. To this day, neither the published 329 nor the 352 Paxil studies have been retracted despite numerous calls from the academic community for their retraction and GSK paying billions to settle fraud claims and criminal allegations stemming from Study 329.
The 352 DIDA documents reveal not just ghostwriting and the spinning of negative study results into positive results, but also the abetting of that alleged fraud by an editor of the scientific journal that published the study. Study 352 was initially rejected for publication during the peer review process. It was only after intervention by an American Journal of Psychiatry editor with financial ties to GSK that the study was published.
The documents also show the whitewashing of wrongdoing by Penn. Penn continues to further stonewall investigation into the malfeasance of its faculty in this matter despite numerous attempts on our part to conduct a thorough investigation.
Correspondence Re: ORI 2012-33 – Complaint of Scientific Misconduct against Dwight L. Evans, Laszlo Gyulai, Charles B. Nemeroff, Gary S. Sachs, and Charles L. Bowden
STI Documents Client-Focused Representation
REVIEWS & TESTIMONIALS
We believe our track record speaks for itself. But you don't have to take our word for it. See what our clients have to say about working with us.
"I Can't Imagine a Better Law Firm"

Multiple lawyers recommended Wisner Baum to me and I have been consistently impressed with the quality of their work.

- Best Law Firms Survey

"They Are About Changing the Systems..."

Wisner Baum are not only amazing attorneys but more importantly, they are activists. They are about changing the systems which got us into trouble in the first place. They understand their role in the process of making change.

- Kim Witczak

"Top Legal Minds in the Country"

The Wisner Baum firm has some of the top legal minds in the country; they are driven, determined, trustworthy, ethical and passionate.

- From Best Lawyers® Best Law Firms

"Diligent & Professional Representation"

Thanks to your efforts I was able to recover from a tragic experience and turn my life around for the best.

- W.T.

"Our Best Interest Was Always Number One on Your List"

A special thank you to your Spanish-speaking staff for the extra effort put into this case. The language barrier was never a problem, and we are so very thankful to them. Your name holds much respect in our family.

- G.C. & C.C

"We Have Never Met a More Wonderful Group of People"

It is obvious that the people at Wisner Baum believe in what they do. And that you all really care about your clients.

- The B. Family

"They Worked Very Hard and Kept in Contact, Which Is Very Important to Me"

I appreciate that you care about how I feel and that you take time to use your talents to ensure your every contact with me is warmly professional.

- A.D.B.

"Your Expertise in This Field Gave Me the Utmost Trust and Confidence"

I wanted a fair settlement within an appropriate time frame, and without any public scrutiny. With your hard work and dedication, we were able to achieve those goals.

- T.O.