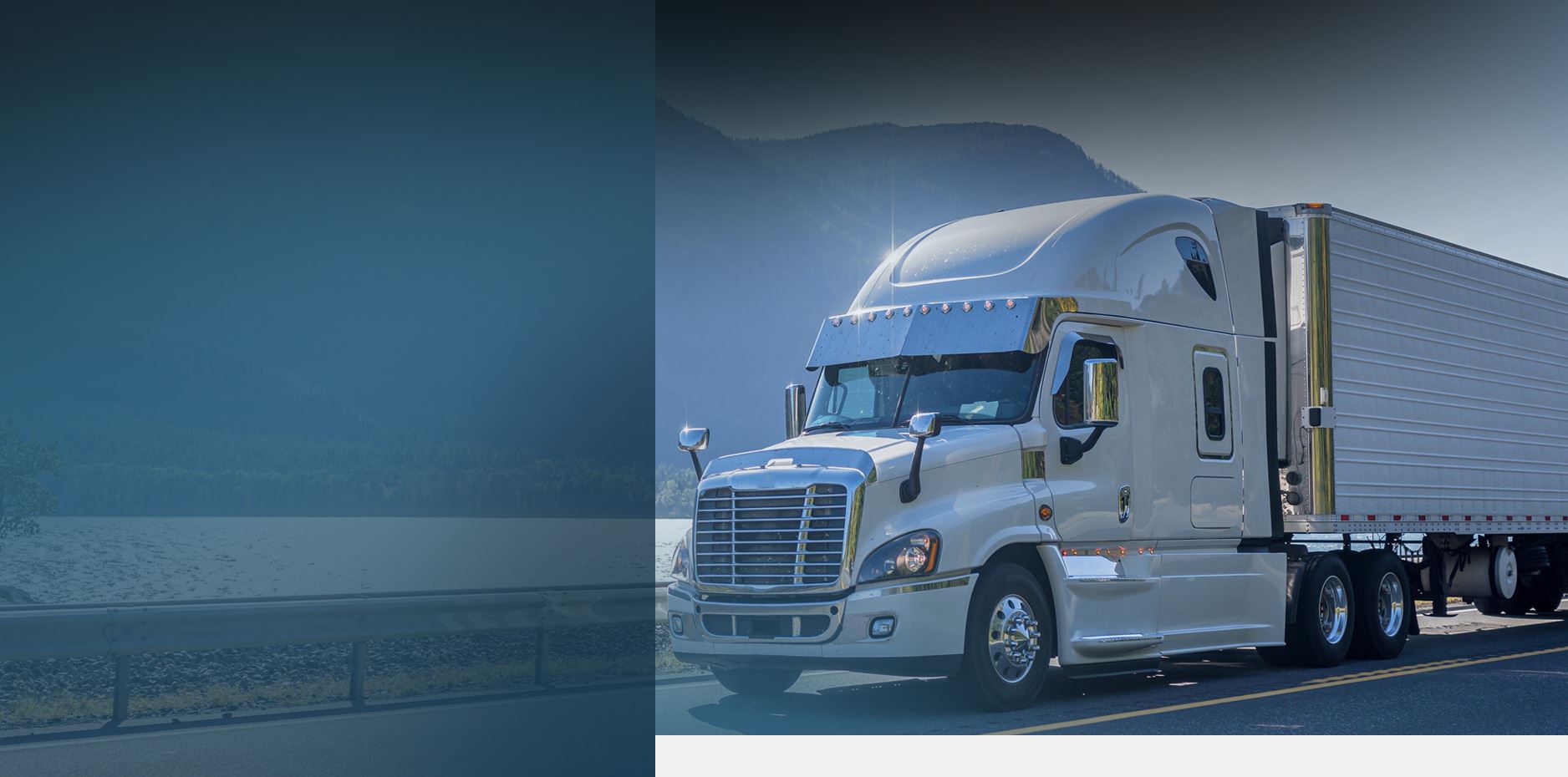 Brake Failure Client Focused. Trial Ready. Billions Won.
Truck Accidents Caused by Brake Failure
Speak with a San Francisco Attorney:

(855) 948-5098
Trucking companies have clear obligations to maintain their fleet and essential vehicle safety systems like brakes. Unfortunately, when they don't uphold their duties, a devastating truck crash is far more likely to happen.
If you or someone you love were harmed in a truck accident, an investigation will be needed to determine the cause. If brake failure was a factor, you will need to determine why the brakes failed. Was negligence involved? Did the braking system have a defect?
Trucking cases are complex and fact-specific, involving powerful corporations and insurance companies that want only to protect their bottom line. To level the playing field and give your case the best chance for success, you need an experienced attorney on your side who understands what it takes to go toe to toe against trucking companies and their insurers.
Our truck accident attorneys at Wisner Baum have a decades-long track record of earning maximum compensation for clients in complex cases.
Why Choose Us?
Clients and counsel nationwide trust our firm to handle tough claims. The reasons are clear:
Over $4 billion won for clients, including transportation accidents
Hundreds of truck accident victims compensated
No fee unless we win
If you suspect brake failure played a role in your trucking crash, we can review your case and discuss how we may be able to help. Call (855) 948-5098 or contact us online for a FREE consultation.
What Causes Brake Failure in Commercial Trucks?
Brake failure is a common factor in major truck crashes. According to the Insurance Institute for Highway Safety (IIHS), commercial trucks carrying cargo can take 20-40 percent farther to stop than standard cars – and the difference is even greater with poorly maintained brakes or wet roads.
Brake problems can lead to various types of trucking accidents, including rear-end collisions, intersection accidents, and jackknifing or rollovers. Data from the Federal Motor Carrier Safety Administration (FMCSA) shows that brake problems are involved in 30 percent of trucking accidents.
When brakes fail or substantially underperform, post-accident investigations will help identify potential causes. Some of the most common involve:
Inadequate maintenance
Product defects / faulty brakes
Overloaded trucks
Inadequate Maintenance
Trucking operators are required by law to take steps that ensure their trucks do not pose unreasonable risks to public safety. They must also comply with regulations requiring. routine inspections, vehicle maintenance, and braking systems.
Trucking companies may be held liable for brake failure crashes arising from:
Failure to perform inspections. Routine inspections, pre-trip inspections and Performance-Based Brake Tests (PBBT) can help operators assess the condition and performance of braking systems and identify most brake problems. Operators can be held liable for crashes that result from failures to identify and address brake issues they knew or should have known about.
Poor vehicle maintenance. Failures to keep trucks and brake systems in proper working order can expose operators to liability for damages. Examples include failures to replace brakes that show damage or excessive wear, as well as errors in assembling or installing brake components.
Brake Defects
In some cases, brake failures may result from defective brakes or braking system components, including brakes that are defectively designed or manufactured.
Design defects: Though truck brake design defects are relatively rare because manufacturers typically follow established designs, some braking systems may contain defects that make them unable to stop trucks in a reasonable distance or prone to failure under certain conditions. Victims with design defect claims will need to consult experts to determine if a braking systems design made it inherently dangerous or if a safer alternative design was feasible at the time of production.
Manufacturing defects: Defects in the manufacturing of truck brakes or brake components are a more likely culprit for brake failure. These defects may arise from the use of poor quality materials, errors in the manufacturing or assembly process, or other negligent acts that make brakes inherently dangerous.
When defective brakes are suspected, investigating and collaborating with experts becomes vital to identifying the underlying issue and developing arguments for a successful claim. Victims may be able to bring products liability claims against manufacturers, distributors, and/or retailers that made the braking systems or components available.
Overloaded Trucks & Brake Failure
Vehicle weight can have a significant effect on the stopping distance of truck tractors, and can place additional strain on braking components that degrade their performance, cause them to wear out prematurely, or make them more susceptible to failure. Improperly secured cargo that shifts in transit may also compromise vehicle stability and brake performance.
If vehicle weight is a suspected factor in a trucking crash, it is important to investigate whether operators negligently overloaded the truck in violation of FMCSA cargo regulations or failed comply with FMCSA cargo regulations.
Who is Liable for a Truck Accident Caused by Brake Failure?
Liability will depend on the unique circumstances of your accident, as well as the findings of investigations. While every case is unique, here are some examples of parties that may potentially be liable for brake failure truck crashes:
A truck driver and/or trucking company
A product manufacturer, distributor, or retailer
A used vehicle / truck dealer
A third-party truck maintenance services
Victims of personal injury are entitled to a financial recovery for their damages, including their medical bills, lost wages, and pain and suffering. Our team represents victims who suffer catastrophic injuries and families pursuing wrongful death actions, and works to maximize their recoveries.
Discuss Your Truck Accident Brake Failure Lawsuit with a San Francisco Lawyer
If you or your loved one suffered losses due to a truck crash caused by brake failure, our San Francisco attorneys at Wisner Baum want to help. Our firm offers FREE and confidential consultations, and can discuss your legal options for pursuing the compensation you deserve.
Call F:P:Site:Phone} or contact us online to request a FREE case evaluation.
Examples of Our Truck Accident Results
Over our years in practice, we have secured numerous multi-million verdicts and settlements for truck accident victims and families, as well as more than 75 trucking settlements in excess of $1 million. Some examples of our trucking crash results:
$20 million commercial vehicle accident verdict for wrongful death
$15 million settlement for a seriously injured pedestrian struck by tractor-trailer.
$8.5 million truck accident verdict (plus pre and post-judgment interest) for wrongful death against Tyson Foods
$6.9 million settlement in trial against a major trucking operator.
$6 million truck accident settlement for wrongful death.
Please note that our proven track record is intended to show the range of our success in this area of the law. Past results do not guarantee similar results for your case; no law firm can guarantee a favorable outcome.
$6 Million Settlement Fatal Truck Accident

Wisner Baum obtained a $6 million wrongful death settlement on behalf of an individual who died following a truck crash.

$15 Million Settlement Truck Accident

Our firm successfully negotiated a $15 million catastrophic injury settlement for our clients. The case stemmed from a Southern California accident involving a commercial truck and a pedestrian.

$8.5 Million Verdict Commercial Truck Accident

Wisner Baum secured a $8.5 million wrongful death verdict against the food industry company, Tyson Foods, for the wrongful death of a young man.

$6.9 Million Settlement Truck Accident Settlement

After a semi-truck drove over a stopped car, killing two of its occupants and injuring a third, one of our attorneys took the case all the way to trial. Our firm continued in pursuit of justice for the three victims over a four-day trial until the case finally settled for $6.9 million. Client-Focused Representation
REVIEWS & TESTIMONIALS
We believe our track record speaks for itself. But you don't have to take our word for it. See what our clients have to say about working with us.
"I Can't Imagine a Better Law Firm"

Multiple lawyers recommended Wisner Baum to me and I have been consistently impressed with the quality of their work.

- Best Law Firms Survey

"They Are About Changing the Systems..."

Wisner Baum are not only amazing attorneys but more importantly, they are activists. They are about changing the systems which got us into trouble in the first place. They understand their role in the process of making change.

- Kim Witczak

"Top Legal Minds in the Country"

The Wisner Baum firm has some of the top legal minds in the country; they are driven, determined, trustworthy, ethical and passionate.

- From Best Lawyers® Best Law Firms

"Diligent & Professional Representation"

Thanks to your efforts I was able to recover from a tragic experience and turn my life around for the best.

- W.T.

"Our Best Interest Was Always Number One on Your List"

A special thank you to your Spanish-speaking staff for the extra effort put into this case. The language barrier was never a problem, and we are so very thankful to them. Your name holds much respect in our family.

- G.C. & C.C

"We Have Never Met a More Wonderful Group of People"

It is obvious that the people at Wisner Baum believe in what they do. And that you all really care about your clients.

- The B. Family

"They Worked Very Hard and Kept in Contact, Which Is Very Important to Me"

I appreciate that you care about how I feel and that you take time to use your talents to ensure your every contact with me is warmly professional.

- A.D.B.

"Your Expertise in This Field Gave Me the Utmost Trust and Confidence"

I wanted a fair settlement within an appropriate time frame, and without any public scrutiny. With your hard work and dedication, we were able to achieve those goals.

- T.O.