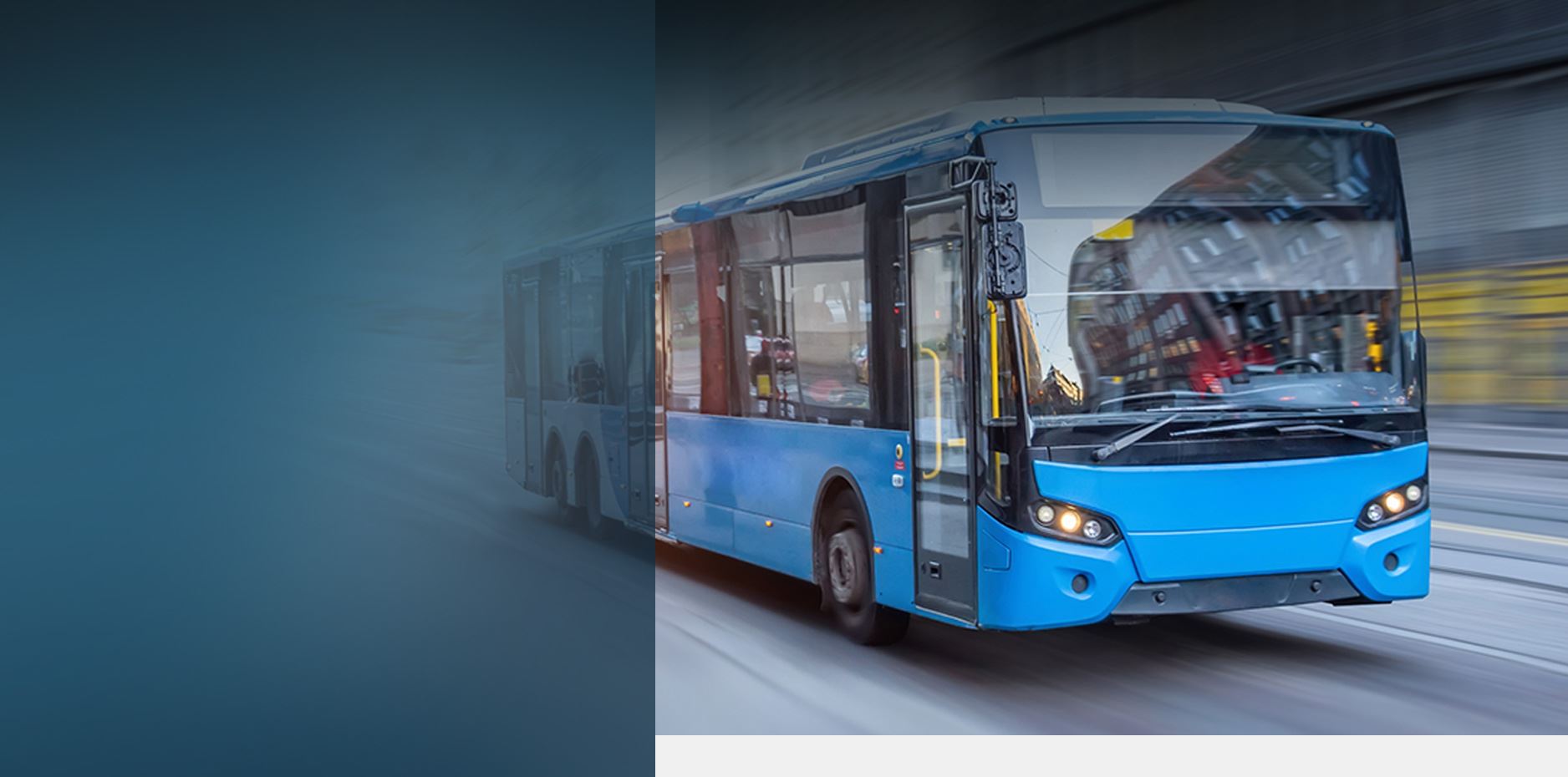 Bus Accidents Client Focused. Trial Ready. Billions Won.
San Francisco Bus Accident Lawyers
Fighting for Bay Area Residents Injured in Bus Crashes
If you or a loved one has been injured in a San Francisco Bay Area bus accident, you may hold the at-fault party financially responsible. To give your claim the best chance for success, it is best to work with a lawyer who has high-level experience litigating bus accident cases. A bus accident lawyer with proven results can help secure maximum compensation for you and send a strong message to any negligent parties that they must not put profit ahead of safety.
Call (855) 948-5098 to get your no-cost, no-obligation consultation with a San Francisco bus accident lawyer.
Pursuing Compensation After a Bus Crash
Our Bay Area bus accident lawyers represent victims of a variety of accidents, such as those involving:
Muni or city buses
Charter buses
Party buses
School buses
Tour buses
Greyhound, Amtrak, and other travel buses
For any bus accident case, the victim will need to prove that another party's negligence led to the crash. They must also show that their injuries and damages were a direct result of the accident.
Negligence in bus accident cases often includes:
Driving while drowsy
Drunk or impaired driving
Distracted driving
Transporting too many passengers
Speeding or other types of reckless driving
Driving a bus with defective parts/in poor maintenance
Wisner Baum accident lawyers know how to investigate, identify, and prove negligence stemming from bus crashes. We have done it successfully for decades.
How an SF Bus Accident Attorney Can Help You
There are many benefits to working with a legal professional. For example, a bus accident attorney may:
Protect you from lowball bus accident settlement offers: Wisner Baum helps clients calculate their financial losses. Understanding the value of your legal case will protect you from insurance companies who sometimes offer lowball settlement agreements to limit liability.
Protect you from being blamed for the accident: Sadly, it is common for negligent parties to try to blame the accident on the victim. An attorney can fight back against such attempts, protecting you from being cheated out of compensation.
Identify and prove negligence: Wisner Baum attorneys are known for uncovering evidence of negligence, often through accident reconstruction, research, and collaboration with experts and witnesses. From there, we will prepare for trial and mount the strongest case possible for you and your family.
Work within legal dates and deadlines: There are deadlines to meet when taking legal action, the most important of which is the statute of limitations. This is the law that dictates how long you have to file a lawsuit. If a city bus, like Muni, is involved, the statute of limitations may only allow you to file a claim within a short amount of time. Other cases give plaintiffs 2 years to act. Whatever deadlines apply to your case, our attorneys will work to ensure you meet them.
Get Started on Your Case Today
Those injured by negligence have a right to pursue compensation. Let the San Francisco bus crash lawyers at Wisner Baum help you exercise this right. Since we opened our doors in 1985, we have won $4 billion in compensation for our clients. U.S. News – Best Lawyers® "Best Law Firms," Super Lawyers®, The National Trial Lawyers, and the Multi-Million Dollar Advocates Forum® are among the professional publications and organizations to recognize our firm. We have what it takes to win big cases against any opponent, including major bus operators.
Send us a message online to schedule your free consultation. Our San Francisco bus accident attorneys accept cases throughout California and nationwide.
Hire Effective Legal Representation
At Wisner Baum, our lawyers have successfully handled over 100 bus crash cases in the past 30 years, including cases against Greyhound, Ford Motor Company, American Tour and Leasing Co., Bluebird, and other notable bus companies. A sample of our case results includes:
$10 million won for multiple victims of a school bus accident;
$6.2 million won for a child who suffered a wrongful death in a bus accident; and
$1.9 million won for a tourist who was killed in a foreign bus accident.
No firm can guarantee favorable results, but our acclaimed legal team will put all of our knowledge, experience, and resources into proving your claim. This includes utilizing our decades of experience and award-winning legal skills. We have made it our mission to help accident victims recover their full compensation, so they can get back to what matters most.
$10 Million Settlement School Bus Accident

In 2017, Wisner Baum reached a settlement of nearly $10 million with Orange Unified School District (OUSD) in California on behalf of families of children who sustained serious injuries when an OUSD school bus left the roadway and crashed.

$6.2 Million Settlement Fatal Bus Crash

Wisner Baum negotiated a $6.2 million settlement on behalf of a family whose child was killed in a bus crash.

$1.9 Million Settlement Foreign Bus Crash

Wisner Baum obtained a $1.9 million settlement for a tourist who was killed in a foreign bus crash.

$1.8 Million Settlement Tour Bus Crash

Wisner Baum secured a $1.8 million wrongful death settlement for a tour bus passenger.

$1.7 Million Fatal School Bus Crash

Wisner Baum obtained $1.7 million on behalf of a child who was killed in a school bus crash. Client-Focused Representation
REVIEWS & TESTIMONIALS
We believe our track record speaks for itself. But you don't have to take our word for it. See what our clients have to say about working with us.
"I Can't Imagine a Better Law Firm"

Multiple lawyers recommended Wisner Baum to me and I have been consistently impressed with the quality of their work.

- Best Law Firms Survey

"They Are About Changing the Systems..."

Wisner Baum are not only amazing attorneys but more importantly, they are activists. They are about changing the systems which got us into trouble in the first place. They understand their role in the process of making change.

- Kim Witczak

"Top Legal Minds in the Country"

The Wisner Baum firm has some of the top legal minds in the country; they are driven, determined, trustworthy, ethical and passionate.

- From Best Lawyers® Best Law Firms

"Diligent & Professional Representation"

Thanks to your efforts I was able to recover from a tragic experience and turn my life around for the best.

- W.T.

"Our Best Interest Was Always Number One on Your List"

A special thank you to your Spanish-speaking staff for the extra effort put into this case. The language barrier was never a problem, and we are so very thankful to them. Your name holds much respect in our family.

- G.C. & C.C

"We Have Never Met a More Wonderful Group of People"

It is obvious that the people at Wisner Baum believe in what they do. And that you all really care about your clients.

- The B. Family

"They Worked Very Hard and Kept in Contact, Which Is Very Important to Me"

I appreciate that you care about how I feel and that you take time to use your talents to ensure your every contact with me is warmly professional.

- A.D.B.

"Your Expertise in This Field Gave Me the Utmost Trust and Confidence"

I wanted a fair settlement within an appropriate time frame, and without any public scrutiny. With your hard work and dedication, we were able to achieve those goals.

- T.O.