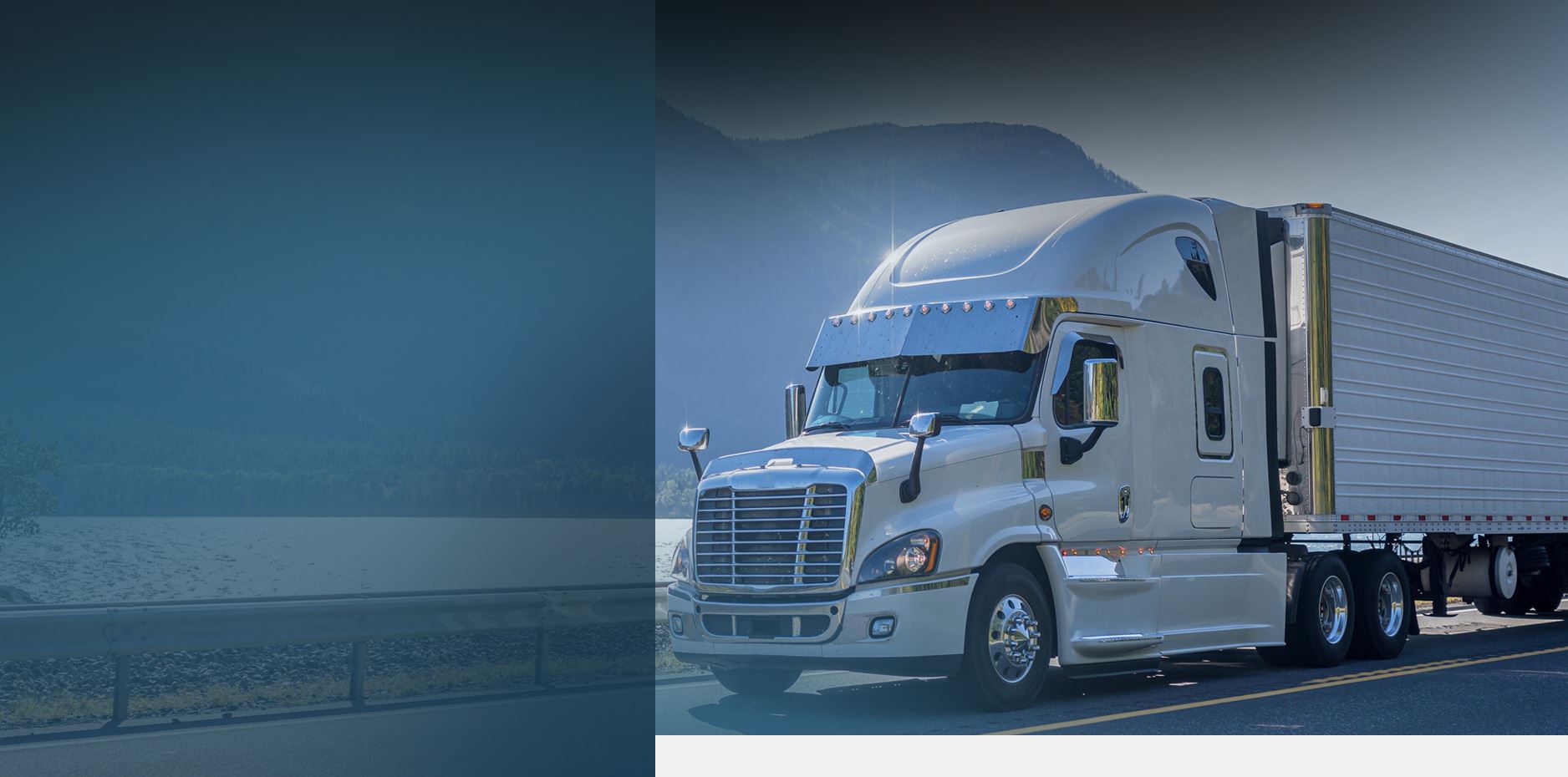 Truck Accidents Client Focused. Trial Ready. Billions Won.
San Francisco Truck Accident Lawyers
Recovering Compensation for Truck Accident Victims
Truck accidents can happen in the blink of an eye and often cause severe injuries or death. With a high volume of trucks transporting goods throughout the San Francisco Bay Area on a daily basis, accidents with cars, motorcycles, bikes, or pedestrians are not uncommon.
If you have been injured in a truck accident, you may be able to pursue financial compensation for your damages. Wisner Baum San Francisco truck accident attorneys are here to help victims obtain justice and put their lives back in order after suffering such a tragedy. We are known throughout the nation for earning favorable results for our clients and their families:
$15 million recovered for the surviving loved ones of a fatally injured truck accident victim;
$8.5 million recovered for an Ohio couple who lost their son in a crash with a Tyson Foods truck, one of the largest verdicts in the state for the death of an unmarried person;
$6.9 million recovered in a truck accident in which a semi-truck drove over a stopped car, killing two and injuring one; and
More than 75 truck accident settlements of $1 million or more
While our proven track record of success does not guarantee the same results for your case, it does speak to our skill and experience. In practice for nearly 40 years, we know what it takes to win big cases against big companies. No matter how high the stakes may be, we will always fight for the best possible result for you and your family.
Fill out and submit an online contact form to get in touch with a San Francisco truck accident lawyer. Your consultation is free!
Who Is Eligible to File an SF Truck Accident Claim?
The large size of these trucks increases the risk of serious injury or death. Whether the other vehicle is another large truck or passenger car hardly matters—when two vehicles collide and at least one of them weighs up to 80,000 pounds, the outcome can be grim. As such, truck drivers, trucking companies, and truck manufacturers must follow strict rules and regulations designed to ensure the safety of others on the road. When they fail to follow these guidelines, they may be considered negligent and therefore responsible for any ensuing injuries.
Common causes of San Francisco truck accidents include:
Speeding
Brake failure
Tire blowouts
Distracted driving
Reckless driving
Disregarding safety protocols
Driving a truck in poor maintenance
Hauling oversized or unbalanced loads
Failing to adequately train truck drivers
Requiring truck drivers to work long hours
If any of the above led to the truck accident that injured you, we urge you to consult an experienced lawyer. We are happy to discuss your legal rights and potential options in a free case review.
Bay Area Truck Accident Statistics by County
2014
2015
2016
2017
Fatal
Injury
Fatal
Injury
Fatal
Injury
Fatal
Injury
Alpine County
7
253
7
298
6
302
7
351
Contra Costa County
4
77
4
102
6
92
3
98
Marin County
0
27
2
13
2
29
2
25
Napa County
0
15
2
23
0
21
3
26
San Francisco County
1
56
0
71
0
64
3
97
San Mateo County
0
56
2
76
3
59
1
82
Santa Clara County
9
110
7
135
4
140
5
165
Solano County
4
58
2
82
6
85
3
84
Sonoma County
0
60
3
63
4
75
4
66
Source: CHP 2017 Annual Report of Fatal and Injury Motor Vehicle Traffic Crashes
Is Hiring a Lawyer Worth It?
An lawyer experienced in the appropriate area of law can greatly boost your chances of success. A lawyer who specializes in truck accident law will understand all the nuances of truck accident litigation, including state and federal regulations that govern truck companies, brokers, insurance companies, and drivers. They can use this knowledge to your advantage when investigating, building and arguing your case.
If you try to tackle litigation by yourself, or if you retain a lawyer who does not have experience in truck accident law, you may miss out on recovering the maximum allowable compensation. An experienced truck accident attorney will know which damages you may recover and which strategies to use to hold all responsible parties accountable and vindicate your legal rights.
Ensure Accountability and Maximize Your Compensation
At Wisner Baum, our San Francisco truck accident lawyers will work to maximize your compensation, which may include pain and suffering, medical care and hospital bills, reduced future earning potential, and lost wages, among others. If you have lost a loved one in a truck crash, you may recover expenses for their funeral/burial, the loss of financial support, and the loss of society, companionship, and more.
As committed safety advocates, we will also fight to ensure that your case carries a strong message to the responsible parties and the trucking industry at large that any negligence or recklessness that threatens highway safety will be punished to the full extent possible.
Since 1985, we have won billions of dollars for our clients in California and throughout the nation across all of our areas of practice, including truck accidents. The Best Lawyers in America®, Super Lawyers®, the Multi-Million Dollar Advocates Forum®, and others have acclaimed us for our skill in litigating highly complex cases. When you are ready to speak to a legal team with board-certified civil trial lawyers, Wisner Baum is here to take your call.
A skilled San Francisco truck accident attorney is just a call away—call Wisner Baum at (855) 948-5098 for a free consultation.
How to Choose an SF Truck Accident Attorney
To pick the best attorney for you, you must consider the following:
Specialty: It is advisable to only consider attorneys who have experience and proven results litigating truck accident cases. At Wisner Baum, we have extensive experience in truck accident law.
Reputation: Check out consumer reviews and how an attorney stacks up against their peers. Take time to browse their client testimonials, as well. Wisner Baum is happy to provide references, such as from past clients and our distinguished peers.
Trial experience: While the majority of trucking cases are settled out of court, a seasoned lawyer needs to prepare every case as if it will go to trial. This gives clients an advantage in settlement negotiations and saves time should trial prove necessary. At Wisner Baum, we leave no stone unturned in preparing the strongest possible case for our clients, whether the case is destined to go before a jury or make its way to the settlement table.
Track record: Take the time to check out an attorney's previous work and case results. We invite you to browse our case results here.
$6 Million Settlement Fatal Truck Accident

Wisner Baum obtained a $6 million wrongful death settlement on behalf of an individual who died following a truck crash.

$15 Million Settlement Truck Accident

Our firm successfully negotiated a $15 million catastrophic injury settlement for our clients. The case stemmed from a Southern California accident involving a commercial truck and a pedestrian.

$8.5 Million Verdict Commercial Truck Accident

Wisner Baum secured a $8.5 million wrongful death verdict against the food industry company, Tyson Foods, for the wrongful death of a young man.

$6.9 Million Settlement Truck Accident Settlement

After a semi-truck drove over a stopped car, killing two of its occupants and injuring a third, one of our attorneys took the case all the way to trial. Our firm continued in pursuit of justice for the three victims over a four-day trial until the case finally settled for $6.9 million. Client-Focused Representation
REVIEWS & TESTIMONIALS
We believe our track record speaks for itself. But you don't have to take our word for it. See what our clients have to say about working with us.
"I Can't Imagine a Better Law Firm"

Multiple lawyers recommended Wisner Baum to me and I have been consistently impressed with the quality of their work.

- Best Law Firms Survey

"They Are About Changing the Systems..."

Wisner Baum are not only amazing attorneys but more importantly, they are activists. They are about changing the systems which got us into trouble in the first place. They understand their role in the process of making change.

- Kim Witczak

"Top Legal Minds in the Country"

The Wisner Baum firm has some of the top legal minds in the country; they are driven, determined, trustworthy, ethical and passionate.

- From Best Lawyers® Best Law Firms

"Diligent & Professional Representation"

Thanks to your efforts I was able to recover from a tragic experience and turn my life around for the best.

- W.T.

"Our Best Interest Was Always Number One on Your List"

A special thank you to your Spanish-speaking staff for the extra effort put into this case. The language barrier was never a problem, and we are so very thankful to them. Your name holds much respect in our family.

- G.C. & C.C

"We Have Never Met a More Wonderful Group of People"

It is obvious that the people at Wisner Baum believe in what they do. And that you all really care about your clients.

- The B. Family

"They Worked Very Hard and Kept in Contact, Which Is Very Important to Me"

I appreciate that you care about how I feel and that you take time to use your talents to ensure your every contact with me is warmly professional.

- A.D.B.

"Your Expertise in This Field Gave Me the Utmost Trust and Confidence"

I wanted a fair settlement within an appropriate time frame, and without any public scrutiny. With your hard work and dedication, we were able to achieve those goals.

- T.O.