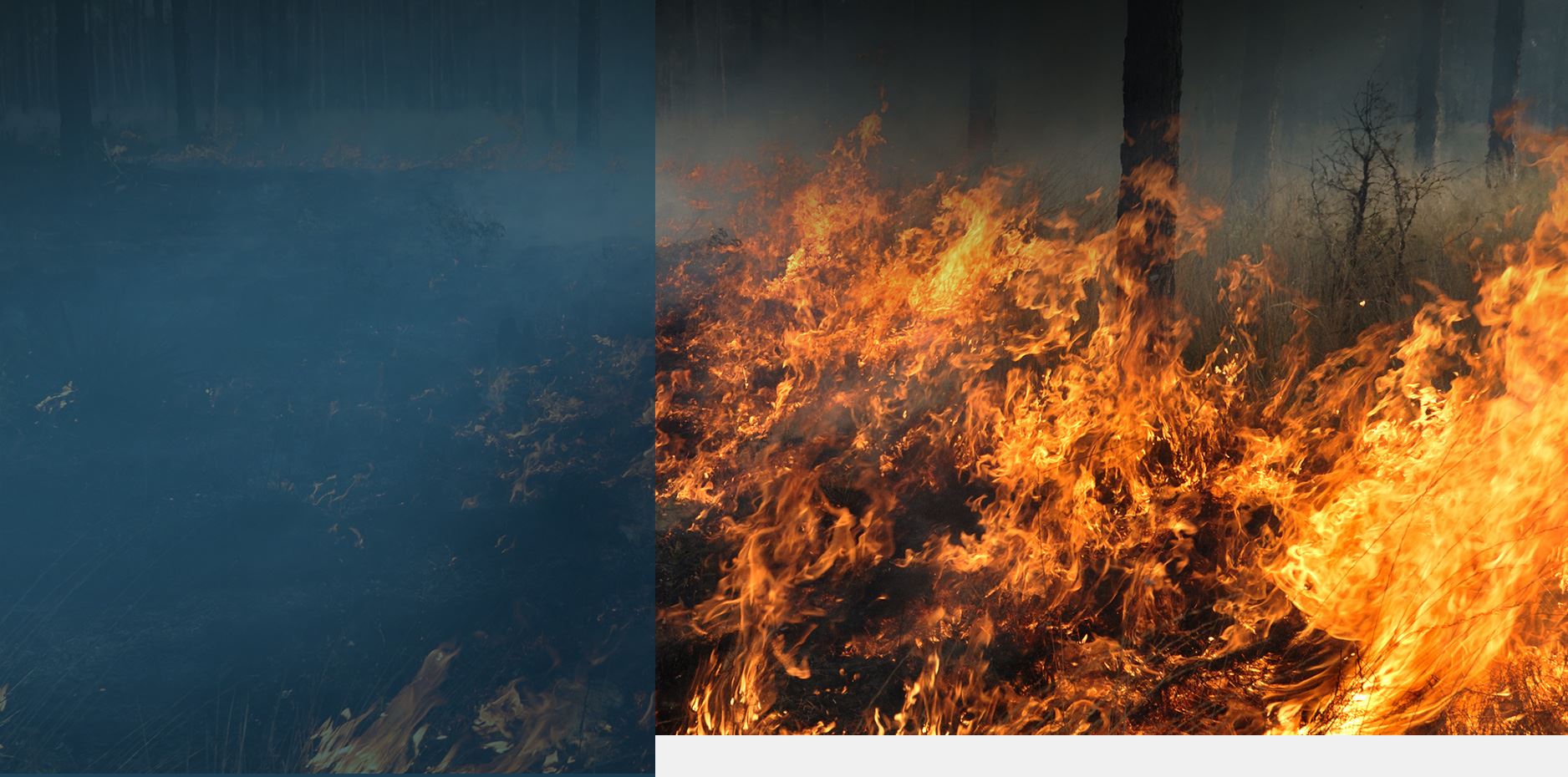 Structure Fire Client Focused. Trial Ready. Billions Won.
Structure Fire Injuries & Death
Representing Victims of Structure Fires Nationwide
Each year, the United States sees over one million fires and explosions throughout the country, resulting in wrongful death, burn injuries, smoke inhalation injuries and property damage amounting to billions of dollars in losses.
If your life has been altered by a structure fire, it is in your best interest to speak with an attorney about your claim. The law firm of Wisner Baum has experience representing families who have lost loved ones in building fires, as well as those who have sustained fire injuries.
Our firm has been retained by families affected by the 2016 Oakland Ghost Ship warehouse fire that killed 36 people, as well as a subsequent 2017 fire in West Oakland that killed four people and left over 100 people homeless. In our first fire disaster case, we represented many of the guests who were injured or killed in the 1986 Dupont Plaza Hotel fire in San Juan, Puerto Rico. Several disgruntled hotel maintenance workers started the fire in protest during a labor dispute. In all, 97 people died and 140 were injured. The hotel owners were cited for safety violations, including lack of emergency exits.
What is Involved in a Structure Fire Lawsuit?
Fire victims who have sustained serious personal injuries generally seek compensation for the following:
Past and Present Medical Expenses
Past and Future Lost Income
Past and Future Pain and Suffering
Disability and/or Disfigurement
Loss of Enjoyment of Life
Emotional Distress
If a person loses a loved one, such as a family member or a spouse, the surviving family member(s) can file a wrongful death lawsuit for damages against the person and/or corporation responsible for the structure fire or explosion.
Get in touch with a fire accident lawyer today by contacting us online or by calling (855) 948-5098.
In a wrongful death lawsuit, depending on the state where the fire occurred, the claimant can sue for some or all of the following damages:
Burial Expenses
Medical Costs
Loss of Past and Potential Earnings
Loss of Comfort and Companionship
Conscious Pre-death Pain and Suffering
Punitive Damages (monetary penalty deemed necessary to punish and deter a defendant from committing the same or similar conduct)
By retaining us to handle your fire accident case, our firm will conduct a thorough, independent investigation of the circumstances which led to the disaster. During this process, our team will ensure you receive all necessary treatment, gather and preserve evidence to build your case, hire experts, determine liability, demand compensation, file a lawsuit, if the "demand" is not met, and finally, settle your case with your approval or go to trial.
Types of Fire Injuries
The severity of burn injuries is expressed through degrees. Each degree classifies the level of tissue damage in a given area—the higher the degree, the worse the burn.
Most people believe there are three burn degrees, which is a misconception. In fact, there are six burn degrees; we just don't often hear about fourth degree burns because they carry only a slight chance of survival. Fifth and sixth degree burns are always fatal.
First Degree Burn
First degree burns cause the least skin damage and are recognizable by redness of skin, pain, minor inflammation, swelling, or dry, peeling skin. They are often referred to as "superficial burns" because they only affect the skin's outermost layer. First degree burns are most commonly sustained due to prolonged sun exposure or contact with hot water.
Second Degree Burn
Second degree burns are more severe as they affect a deeper layer of the skin. They are recognizable by blisters and redness on the burnt skin, and hurt significantly more than first degree burns. Most second degree burns happen as a result of limited contact with flames, boiling liquids, or chemicals. Second degree burns are prone to infection and affected areas can leave severe scarring.
Third Degree Burn
Third degree burns are the most severe in the sub-lethal category, as they destroy all three layers of the skin and require hospitalization. They can also involve muscle, tendon and ligament tissue. Third degree burns are recognized by charring and catastrophic damage to the skin and subcutaneous tissue. In cases where subcutaneous tissue is completely burned, the burn injury victim can develop compartment syndrome, a life-threatening condition caused by pressure buildup from internal bleeding or swelling of tissues.
Typical causes of third degree burns include fire breakout, contact with aggressive chemicals, or suffering an electric shock.
Fourth Degree Burn
These burns cause damage that reaches beyond the skin and can affect internal organs. Most fourth degree burns are caused by a fire breakout or severe electric shock. The fatality rate among victims with fourth degree burns is high. Those who survive always lose skin and other tissue and require a skin grafting procedure.
Fifth Degree Burn
Fifth degree burns affect all soft tissue and all organs in the affected region. They can also damage the bone to some extent. The chances of surviving fifth degree burns is virtually zero. Those who have survived have required amputation.
Sixth Degree Burn
Sixth degree burns are not survivable. Damage from a sixth degree burn are often so extensive that bones can be badly damaged or even charred.
Smoke Inhalation
Contrary to popular belief, smoke inhalation is the leading cause of death in fires. Inhaling smoke can result in thermal injury to the upper airway, irritation or chemical injury to the airways, asphyxiation, and/or carbon monoxide toxicity.
Smoke inhalation can also result in burns to the lungs, windpipe and throat. It can also cause respiratory failure and oxygen deprivation, which can lead to brain damage and/or cardiac issues, which is why inhaling smoke while trying to escape a structure fire can be fatal.
Call (855) 948-5098 to learn about your legal options.
Common Causes and Types of Structure Fires
Gas lines poorly installed, maintained or repaired
Gas line leak
Furnace or water heater poorly installed, maintained or repaired
Kitchen fire
Faulty electrical wiring or maintenance
Flammable materials in building
Faulty fire safety equipment (smoke detectors, fire sprinklers, fire alarms, fire extinguishers, fire escapes, etc.)
Fire safety equipment not provided
Apartment Building Fire
An apartment building consists of three or more apartments, and is typically overseen by a landlord, property manager, superintendent, or the property owner. The property owner is responsible for providing apartment building tenants with a safe building, which means they must comply with fire safety regulations.
Property builders, owners and anyone charged with overseeing an apartment building must comply with applicable fire safety codes. In the event that fire safety regulations are overlooked or outright ignored, tenants or building guests who are killed or injured in a structure fire can file a lawsuit for negligence.
House Fire
If you are a homeowner, homeowner's insurance covers a house fire. However, if you are a renter and you do not have renters' insurance, your landlord or the property owner may be liable in the event of a house fire. Alternatively, if a house fire was started by a person hired by the homeowner or landlord to perform maintenance or work on the property, you may have a claim against the person or the business.
Explosions
Gas lines run prominently through residential communities, industrial centers and places of business. In the U.S., we assume that natural gas lines are properly designed, installed and maintained. But sometimes, a gas line becomes corroded over time and isn't properly replaced, or a gas line ruptures due to faulty repair work. When this happens, the consequence can be a deadly explosion.
Gas line explosions can happen in an instant, leaving certain disaster in its wake. Often, those in the affected area are defenseless against them with little to no time to react.
These explosions are most often caused by gas leaks. Such a gas leak is at the center of the litigation against SoCalGas in the wake of the Porter Ranch gas leak, the largest methane gas leak in U.S. history, which forced thousands of residents to leave their homes.
Fire Accident Lawyer
The law firm of Wisner Baum has experience handling structure fire lawsuits. Our firm understands the devastation wrought by these tragedies and will fight to ensure the maximum available compensation for our clients.
If you would like to speak with a personal injury or wrongful death attorney about your claim, give us a call at (855) 948-5098.
Fire Safety Facts
More than 3,800 people in the U.S. die every year in fire related deaths and approximately 18,300 are injured.
More people die from smoke inhalation than flames. When a fire breaks out in a building, all of the oxygen can be sucked from a room and replaced with poisonous smoke and gases before flames can even be seen. People often die from lack of oxygen before flames reach their room.
Fire needs heat, oxygen and fuel to exist. Without one of these components, a fire cannot ignite. Water can be used as a source for cooling a fire, taking away its heat source. A blanket or dirt can cover a fire, removing its oxygen source. Fuel can be eliminated by removing any combustible material from a fire.
Residential fires are most likely to be started in the kitchen.
Smoke inhalation is the number one cause of death by fire in the U.S., followed by heating equipment.
$2.0 Billion Verdict Personal Injury

In May of 2019, the jury in the case of Pilliod et al. v, Monsanto Company ordered the agrochemical giant to pay $2.055 billion in damages to the plaintiffs, Alva and Alberta Pilliod, a Bay Area couple in their 70s.

$105 Million Settlement Pharmaceutical Settlement

Wisner Baum obtained $105 million on behalf of multiple clients involved in a pharmaceutical negligence case.

$18 Million Settlement Whistleblower Settlement

Wisner Baum secured an $18 million settlement against the Boeing Company for overcharging the U.S. government on aircraft maintenance.

$17.5 Million Settlement A Major US Plane Crash

Wisner Baum obtained a $17.5 million settlement on behalf of a client who was killed in a major U.S. plane crash.

$15 Million Settlement Truck Accident

Our firm successfully negotiated a $15 million catastrophic injury settlement for our clients. The case stemmed from a Southern California accident involving a commercial truck and a pedestrian. Client-Focused Representation
REVIEWS & TESTIMONIALS
We believe our track record speaks for itself. But you don't have to take our word for it. See what our clients have to say about working with us.
"I Can't Imagine a Better Law Firm"

Multiple lawyers recommended Wisner Baum to me and I have been consistently impressed with the quality of their work.

- Best Law Firms Survey

"They Are About Changing the Systems..."

Wisner Baum are not only amazing attorneys but more importantly, they are activists. They are about changing the systems which got us into trouble in the first place. They understand their role in the process of making change.

- Kim Witczak

"Top Legal Minds in the Country"

The Wisner Baum firm has some of the top legal minds in the country; they are driven, determined, trustworthy, ethical and passionate.

- From Best Lawyers® Best Law Firms

"Diligent & Professional Representation"

Thanks to your efforts I was able to recover from a tragic experience and turn my life around for the best.

- W.T.

"Our Best Interest Was Always Number One on Your List"

A special thank you to your Spanish-speaking staff for the extra effort put into this case. The language barrier was never a problem, and we are so very thankful to them. Your name holds much respect in our family.

- G.C. & C.C

"We Have Never Met a More Wonderful Group of People"

It is obvious that the people at Wisner Baum believe in what they do. And that you all really care about your clients.

- The B. Family

"They Worked Very Hard and Kept in Contact, Which Is Very Important to Me"

I appreciate that you care about how I feel and that you take time to use your talents to ensure your every contact with me is warmly professional.

- A.D.B.

"Your Expertise in This Field Gave Me the Utmost Trust and Confidence"

I wanted a fair settlement within an appropriate time frame, and without any public scrutiny. With your hard work and dedication, we were able to achieve those goals.

- T.O.