The State of California can require agricultural giant Monsanto to label its blockbuster herbicide, Roundup, as a possible carcinogen, according to a judge's tentative ruling issued on Friday.
California could become the first U.S. state to require a Roundup cancer warning if Fresno County Superior Court Judge Kristi Kapetan's tentative ruling is carried out.
The ruling stems from a lawsuit Monsanto filed against the California Environmental Protection Agency's Office of Environmental Health Hazard Assessment (OEHHA), which stated its intent to list glyphosate as a possible cancer threat.
Glyphosate is the active ingredient in Monsanto's Roundup weed killer. In March of 2015, the World Health Organization's International Agency for Research on Cancer (IARC) issued an evaluation of glyphosate, classifying the chemical as a "probable human carcinogen." The IARC report prompted the state of California to list glyphosate as a chemical "known to the state to cause cancer" in accordance with Proposition 65.
California voters approved Proposition 65 in 1986 to address concerns about exposure to toxic chemicals. Also known as the Safe Drinking Water and Toxic Enforcement Act of 1986, Prop 65 requires California to publish a list of chemicals known to cause cancer, birth defects, or other reproductive harm.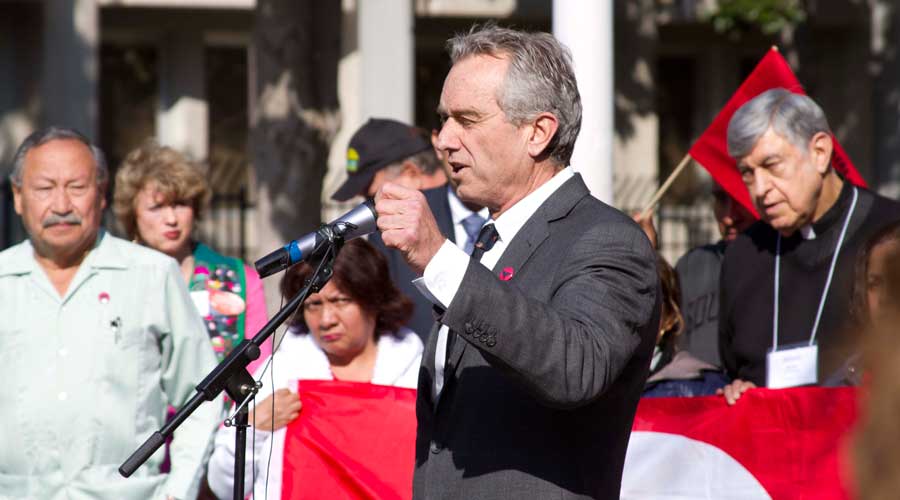 With the release of the IARC report and a number of other peer-reviewed, independent studies linking glyphosate exposure to cancer, the state was compelled to list glyphosate as a Prop 65 chemical and warn consumers about the possible danger.
Filed in January of 2016, Monsanto's lawsuit against California challenges the "Labor Code" listing mechanism that directs OEHHA to add a chemical or substance to the Prop 65 list of known carcinogens if the chemical or substance meets certain classifications by the IARC.
According to the lawsuit, the Labor Code listing mechanism "cedes the basis of its regulatory authority to an unelected and non-transparent foreign body that is not under the oversight or control of any federal or state government entity."
Lawyers for OEHHA argued in a motion to dismiss Monsanto's lawsuit that IARC's scientific determinations are considered "the gold standard in carcinogen identification," and that the agency's reports are relied upon by state governments, the federal government, and foreign governments.
On Friday morning, both sides were given an opportunity to present their arguments at a hearing before Judge Kapetan. Monsanto's legal team argued that consumers wouldn't buy the herbicide after seeing Roundup cancer warning labels.
"It will absolutely be used in ways that will harm Monsanto," said Monsanto attorney Trenton Norris.
In the end, Judge Kapetan tentatively ruled in California's favor and will issue a formal decision in the case soon.
Monsanto plans to challenge the judge's ruling and maintains that glyphosate, the active ingredient on one of the most widely used agricultural products in history, is safe for use.
Dr. Nathan Donley, a senior scientist at the Center for Biological Diversity, told EcoWatch that he was happy about Friday's tentative ruling.
"California's wise decision to require labeling of the controversial pesticide Roundup to clearly state that it may cause cancer is based on the world's most reliable, transparent, and science-based assessment of its active ingredient, glyphosate," he said in a statement.
A spokesperson for OEHHA said the state is waiting for the judge's final ruling before moving forward with the labeling. Once a chemical or substance is listed as a Prop 65 chemical, the manufacturer has a year before it must affix a warning label to the product that contains the chemical or substance.
California native Teri McCall believes that a Roundup cancer warning label on Roundup would have saved her husband's life. Jack McCall toted a backpack of Roundup to spray weeds on his 20-acre fruit farm for decades. He was diagnosed with a rare and aggressive version of non-Hodgkin lymphoma in Sept. 2015. Jack McCall passed away just a few months after his diagnosis.
Teri McCall is one of many to file a Roundup cancer lawsuit against Monsanto, alleging the agrochemical giant knew about the health risks associated with the herbicide but buried the health risks. McCall is represented in her case by the Roundup cancer attorneys at Baum Hedlund Aristei & Goldman, and Robert F. Kennedy, Jr.
"I just don't think my husband would have taken that risk if he had known," said Teri McCall in a press conference after the hearing.
Mr. Kennedy also addressed the press following the hearing. "This listing isn't going to put Monsanto out of business. It is just going to warn people before they use their product that this product might cause cancer, and you better limit your use to protect yourself and your family," said Kennedy, a longtime environmental advocate.
"Why doesn't this company want farm workers and others to know that this chemical may endanger them?"