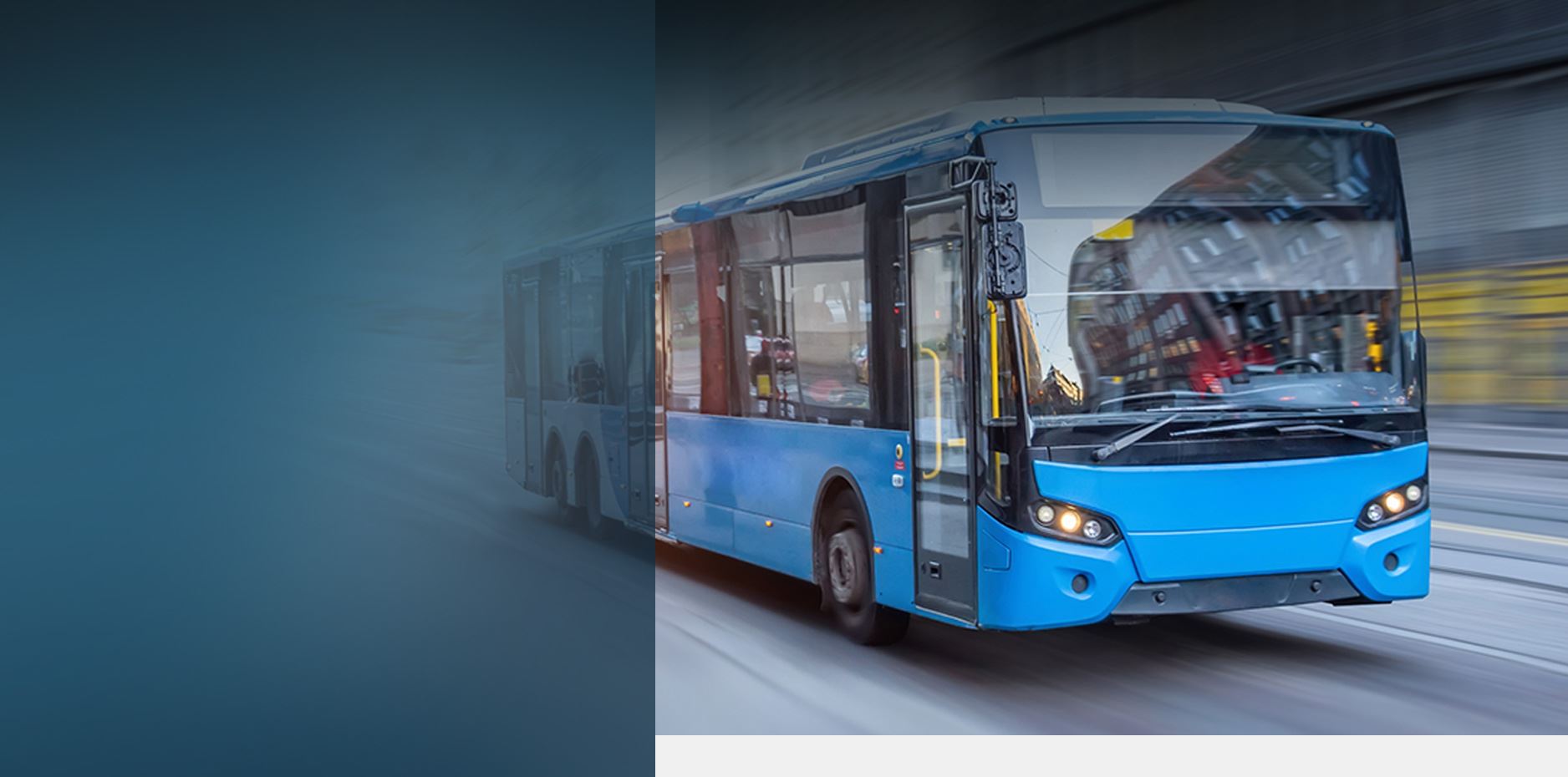 Recent Bus Accidents Client Focused. Trial Ready. Billions Won.
Recent Bus Accidents
New York Bus Crash Kills Beloved Marching Band Director and Chaperone
On September 21, 2023, a bus carrying students from Farmingdale High School crashed in Wawayanda, New York, killing Gina Pellettiere, 43, and Beatrice Ferrari, 77. Pellettiere, known to her students as Ms. P., was the director of the school's marching band and wind ensemble. Ferrari was a chaperone and retired teacher at the school.
Forty others sustained injuries in the bus crash, including five students who remained in critical condition. At approximately 1:15 p.m., the bus operated by Regency Transportation veered off Interstate 84 and rolled down a 50-foot ravine. The bus was transporting students to a weekend band camp in Pennsylvania when the accident occurred.
New York Governor Kathy Hochul mentioned in a briefing that a defective front tire may have been involved in the crash but emphasized that the investigation was ongoing. The National Transportation Safety Board (NTSB) will investigate the cause of the crash in collaboration with the New York State Police.
Dauphin County, PA Bus Crash Kills Three, Others Injured
On August 6, 2023, a bus transporting passengers from New York to Ohio crashed on Interstate 81 in Dauphin County, Pennsylvania just before midnight. Three people were pronounced dead at the scene, including Serigne Ndiaye, 26, and Alioune Diop, 39. Several other people were taken to area hospitals with serious injuries. According to local law enforcement, the charter bus veered off I-81, collided with an embankment, rolled onto its right side, and hit the back of a Honda passenger car stopped in the right lane. Super Lucky Tour Company of Boston Massachusetts owned and operated the bus. An investigation is underway.
Greyhound Bus Crash in Madison County, Illinois Leaves Three Dead and Others Injured
In the early morning hours of July 12, 2023, three people were killed and several others were hospitalized with serious injuries following a devastating crash involving a Greyhound bus and multiple commercial vehicles. The fatal accident occurred at approximately 1:54 a.m. on the westbound lanes of Interstate 70 in Highland, Illinois.
According to the Illinois State Police (ISP), the Greyhound bus collided with three parked commercial motor vehicles on the Silver Lake I-70 rest area exit ramp. The impact caused fatal injuries to at least three individuals and left several others in critical condition. Emergency responders transported four victims via helicopter, while at least 10 were taken by ambulance to a nearby hospital.
Authorities have confirmed that all those injured were passengers on the Greyhound bus. As a result of the crash, westbound traffic on I-70 between mileposts 28 and 24 is currently closed. The investigation into the cause of the accident is ongoing.
Bus Driver Involved in 7 Accidents Prior to Fatal Crash in Downtown Detroit
A tragic incident occurred in Downtown Detroit on the morning of June 2, 2023, when a woman was struck and killed by a DDOT bus. The bus driver, identified as Geraldine Johnson, has a troubling history of crashes. According to Detroit authorities, Johnson has been involved in at least eight crashes since 2015. Prosecutors have disclosed that the most recent incident involved Johnson making a left turn at the intersection of Griswold and West Congress while 67-year-old Janice Bauer was crossing the street. Tragically, Bauer lost her life in the accident.
In 2015, Johnson reportedly ran over a man as he was removing his bicycle from a rack on the front of a DDOT bus. The city of Detroit later settled a bus accident lawsuit filed by Davis' family for $4.5 million.
Upstate NY Bus Accident Kills 6
On the morning of January 28, 2023, six individuals lost their lives and three others sustained injuries in a tragic collision involving an express bus and a freight truck in upstate New York. The New York State Police responded to the accident on State Highway 37 in Louisville, a town near the US-Canada border, at approximately 6:00 a.m. local time. The vehicles were carrying a total of 16 individuals, with 15 occupants on the express bus and one in the truck, as confirmed by Matthew Denner, the director of Emergency Services for St. Lawrence County. The deceased victims in this devastating incident have been identified as Alejandro Vazquez Valdez, 45, from Puebla, Mexico; Jesus Martinez Parra, 44, from Puebla, Mexico; Abel de Jesus Lopez Lopez, 39, from Chapias, Mexico; Jose de Jesus Aguirre Tronco, 35, from Vigencia, Mexico; Pedro Pablo Galicia Ignacio, 29, from Puebla, Mexico; and Jonatan Hernadez Gomez, 25, from Chiapas, Mexico. The National Transportation Safety Board (NTSB) deployed a six-member team to investigate the cause of the fatal crash.
Party Bus Accident in Virginia Kills Three
Virginia state police have released the names of the individuals who tragically lost their lives in a devastating crash involving a party bus and a tractor-trailer on Interstate 64 near Williamsburg. The collision occurred on December 16, 2022, at around 1:30 a.m. According to reports, both vehicles were traveling eastbound when the party bus merged into the path of the tractor-trailer, resulting in a rear-end collision. Three of the 23 passengers aboard the party bus lost their lives at the scene. The victims have been identified as Montia Bouie, a 19-year-old from Chesapeake; Xavier Raquan Evans, a 25-year-old from Norfolk; and Johntae Kaalib Russel, a 21-year-old also from Norfolk. The remaining passengers and the party bus driver were transported to local hospitals with non-life-threatening injuries. The tractor-trailer driver was also hospitalized.
In response to the crash, the NTSB sent a team of investigators to thoroughly examine the circumstances surrounding the incident. Their findings and recommendations will play a crucial role in improving safety and preventing similar accidents in the future.
JANUARY 2023 UPDATE: NTSB issued a preliminary report on the party bus/truck accident in Virginia. According to the agency, the Freightliner Cascadia truck-tractor approached the bus at a higher speed in the far-right lane and rear-ended the bus. The collision destroyed the passenger compartment of the bus, resulting in several passengers being ejected from the vehicle.
Court documents have revealed that the party bus had been modified, and the driver claimed it could not exceed 40 mph (65 kph), as reported by WAVY-TV. The bus driver informed investigators that he saw the approaching truck in his rearview mirror and attempted to change lanes, but the collision occurred before he could do so. Court documents also show that the truck driver told authorities that he did not observe any taillights on the bus during the incident.
Virginia State Police have suggested that alcohol and speed were contributing factors. The police investigation remains ongoing, and no charges have been filed thus far.
Megabus Driver in New Jersey Causes Fatal Accident
On the night of August 9, 2022, a fatal Megabus accident occurred in Woodbridge, New Jersey. According to local police reports, the bus driver lost control of the vehicle, collided with another motorist, then hit a guardrail, flew off the road, and overturned. The violent crash caused 2 fatalities, 3 serious injuries, and 14 minor to moderate injuries. At least one bus accident lawsuit has been filed against Megabus for the fatal crash, with the complaint requesting that the court compel the bus company to preserve all related evidence. Other parties who were injured in the bus accident are encouraged to speak to a lawyer about starting their own lawsuits.
Bus Partially Rolls in Tulare County, Injuring At Least 24 Passengers
On August 3, 2022, a Greyhound bus crashed in Tulare County early in the morning hours. According to the California Highway Patrol, the 45-year-old bus driver allegedly drifted into the right shoulder, crashed into a fence, and partially rolled the bus. The Tulare County bus crash injured at least 24 people, including several who were taken to nearby hospitals for medical treatment. Preliminary tests showed that the bus driver was not intoxicated at the time of the crash, but it has not been ruled out if he was falling asleep at the wheel due to the very early hour of the route. The investigation is ongoing.
School Minibus Involved in Fatal Crash with Police Car
On March 8, 2022, one person was killed when an Arlington Central School District minibus collided with a state police patrol car. The deceased has been identified as Robin Alvarez, a 59-year-old East Fishkill resident who worked as a school district bus monitor. Four other adults were injured in the school bus accident, including two who were hospitalized. According to local authorities, the bus ran a stop sign before the collision.
Greyhound Bus Shooting in Oroville, California Leaves One Dead, Others Injured
On February 2, 2022, a 21-year-old man allegedly opened fire in a Greyhound bus at a stop in Oroville. A 43-year-old woman died and at least four other people were injured. Two of the victims, a 25-year-old pregnant woman and a 32-year-old man, were listed in critical condition after the Greyhound shooting. The suspect, who fled the scene on foot, was later arrested at a nearby Walmart.
Dozens Injured in Emery County, Utah Bus Crash
On December 27, 2021, a Greyhound bus carrying passengers from Green River, Utah to Las Vegas, Nevada left the roadway and crashed on Interstate 70 in rural Utah. The accident left nearly everyone on board with injuries. One of the Greyhound passengers said she was "thrown all over the bus like a basketball" in the accident. "We're lucky to be alive," she added.
Bus Crash in Schuylkill County, Pennsylvania Injures 31
On September 19, 2021, a charter bus with high school teens and volunteers from the Lives Changed by Christ (LCBC) Church crashed on Interstate 81 in Schuylkill County, Pennsylvania, injuring at least 31. Officials said the bus veered off I-81, crossed State Route 25, went through a guard rail, continued into an embankment, and traveled for another 50 yards before coming to a stop in a wooded area.
Washington D.C. Metrobus Accident Sends 12 to Hospitals
On July 14, 2021, a Washington D.C. Metrobus accident sent 12 people to area hospitals. Two people were listed in critical condition, three people in serious condition, and seven others with non-life-threatening injuries, authorities say. Another person was injured but refused medical attention. The accident happened on First Street and Riggs Road near Keene Elementary School just after 3:20 p.m. local time.
One Dead, Dozens Injured in Tour Bus Crash Near Grand Canyon
On January 22, 2021, a Las Vegas tour bus headed to Grand Canyon West crashed and killed at least one person and injured dozens of others. Authorities believe speed may have been a factor in the deadly rollover crash in rural Arizona.
Three Dead, 18 Others Injured in Pala Mesa Bus Crash
On Feb. 22, 2020, an Executive Lines charter bus veered off Interstate 15 and crashed, coming to rest on its roof. Some passengers were ejected in the San Diego bus crash, which killed three and left 18 other people with injuries. The bus accident attorneys at Wisner Baum are investigating this incident.
Greyhound Bus Shooting | One Dead, Five Wounded in Trip from LA to SF
On February 3, 2020 at 1:27 A.M., a man opened fire inside a Greyhound bus traveling from Los Angeles to San Francisco. Forty-two passengers were aboard the bus at the time of the fatal shooting. One woman was killed and five others wounded.
Local law enforcement officials were able to arrest the gunman, Anthony D. Williams of Capitol Heights, Maryland. Authorities have said there does not appear to be a connection between Williams and any of the passengers — it is unclear why he decided to open fire on the Greyhound bus.
U-Tour Group Bryce Canyon Bus Crash
A tour bus traveling to Bryce Canyon National Park in Utah rolled over and crashed into a guard rail on September 20, 2019. At least four people died and at least 12 other people were hospitalized with injuries that ranged from serious to critical. The bus driver was also injured.
Translators were called to help doctors and nurses communicate with injured passengers who did not speak English. Translators also helped investigators interview witnesses.
At Least Two Dead in Illinois Bus Crash
On Wednesday, December 5, 2018, a semi-truck driving the wrong way crashed into a school bus returning a girls junior varsity basketball team to Normal from a game in the Champaign region. The crash occurred on Interstate 74 between Bloomington and Downs. An adult volunteer traveling with the team was killed. The truck driver also died.
Teague VIP Express Casino Bus Crash
On Thursday, November 14, 2018, a Teague VIP Express tour bus hit a patch of ice and flipped over on I-269 in DeSoto County, Mississippi. Of the 46 people on board, at least two have died and 44 others were injured. Among the injuries sustained were broken ribs, broken limbs, and concussions.
Multiple Fatalities in New Mexico Greyhound Bus Crash
On Aug. 30, 2018, shortly before 1:00 p.m. local time, a Greyhound bus transporting 49 passengers collided with a semi-truck outside the small town of Thoreau, New Mexico, causing multiple casualties and severe injuries.
Video footage taken shortly after the fatal accident shows the front of the bus completely sheared off, with scattered debris in the grassy median separating westbound and eastbound lanes.
Chinese Tourists Injured and Killed in Tour Bus Crash in Ontario, Canada
On June 4, 2018, a tour bus crash in Canada killed multiple people and injured at least two dozen others. On the bus were two Americans — the bus driver and one of the tour guides. The tourists were all Chinese citizens as was a second tour guide.
Fatal New Jersey School Bus Crash in Mount Olive
On May 17, 2018, a major crash between a dump truck and a school bus in Mount Olive Township, New Jersey left at least two dead and several others hospitalized. According to local law enforcement officials, one child and one adult were killed in the bus accident and at least 11 others were sent to area hospitals, including one person who was listed in critical condition.
The New Jersey school bus crash happened at around 10:30 a.m. on the westbound side of Interstate 80 (I-80) near Exit 25. State Police issued a preliminary statement after the crash, calling the situation "serious."
The collision caused the school bus loaded with children to flip onto its side on the highway's grassy median. Witnesses to the accident said the impact ripped the bus off its frame and sheared off the front of the dump truck. Pictures of the school bus show the mangled and partially charred passenger cabin nearly separated from its front end.
Royal Caribbean Cruise Turns to Nightmarish Mexico Tour Bus Crash – December 19, 2017
On Dec. 19, 2017, a tour bus crash in Mexico left 12 people dead, including eight Americans. Over a dozen other people sustained injuries in the accident, which occurred in an area called Costa Maya, a stretch of Caribbean coast on the eastern side of the Yucatan Peninsula in the state of Quintana Roo.
While an investigation into the Mexico tour bus crash is in its early stages, Quintana Roo state prosecutor Miguel Angel Pech Cen told the media that it appears the bus driver's negligence and potential speeding led him to lose control of the vehicle and leave the road. When he attempted to get the bus back on the roadway, the bus flipped and hit a tree.
Tennessee School Bus Crash Kills at Least Five Students, Others Injured – November 21, 2016
On November 21, 2016, a school bus crash tragically took the lives of five young students from Woodmore Elementary School in Chattanooga, Tennessee. Thirty other children were injured in the school bus accident, which was one of the worst in recent years.
Baltimore Bus Crash Leaves Six Dead, Others Injured – November 1, 2016
On November 1, 2016, a fatal bus accident between a school bus and a Maryland Transit Administration (MTA) bus in Baltimore left six people dead and 10 more injured. The Baltimore bus crash was reported just before 7:00 a.m. on Frederick Avenue and Monastery Avenue.
Palm Springs Tour Bus Crash– October 23, 2016
In the early morning hours of October 23, 2016, a tour bus returning passengers to the Los Angeles area from a casino slammed into a big rig near Palm Springs. The California tour bus crash was reported at 5:17 a.m. on the westbound side of Interstate 10, just before Indian Canyon Drive. Thirteen people lost their lives and 31 others sustained injuries in what will go down as one of the deadliest bus crashes the state of California has seen in decades.
Eight-Year-Old One of Four Dead in Rockingham Bus Accident – September 17, 2016
Four people were killed and dozens more were hospitalized on Saturday when a tire failed on a charter bus transporting a junior college football team and the bus crashed in Rockingham, North Carolina. Authorities say 46 people were on the bus at the time. The cause of the accident remains under investigation.
Four Dead, 16 Others Injured in Highway 99 Tour Bus Crash – August 2, 2016
Four people were killed and at least 16 others sustained injuries early Tuesday morning when a tour bus swerved off of Highway 99 and collided with a sign pole outside of Merced, California. The Autobuses Coordinados USA bus and an estimated 30 passengers were on their way to Pasco, Washington from Mexico when the Highway 99 tour bus crash occurred at around 3:25 a.m. An investigation is underway.
Four Dead and 25 Others Injured in Florida Bus Crash – July 2, 2016
Four people were killed and an estimated 25 others sustained injuries early Saturday morning in a bus accident in the Florida Panhandle. The Florida bus crash happened at the intersection of Woodville Highway and Coastal Highway 98 in Wakulla County. The NTSB is assisting the Florida Highway Patrol in the investigation.
Church Bus Crash in San Bernardino County Injures 21 – May 22, 2016
A church bus crash outside of Highland, California left 21 people injured on May 22, including seven who sustained serious injuries. The bus was one of several transporting an estimated 200 women back to Iglesia de Cristo Ministerios Llamada Final church in Downey after a retreat to the mountains. The cause of the crash remains under investigation.
Texas Bus Accident Leaves Eight Dead – May 14, 2016
Eight people were killed and over 40 others sustained injuries on Saturday when a tour bus crashed on a south Texas highway. The tour bus, owned by OGA Charters, overturned on the northbound side of U.S. 83 about 46 miles north of Laredo.
Ennis Bus Accident Leaves 10 Injured Days After Fatal School Bus Crash – April 21, 2016
A bus accident in Ennis, Texas sent 10 senior citizens to area hospitals on Thursday morning. The Ennis bus accident came days after a fatal school bus accident claimed the life of a motorist and left three students with injuries. Both crashes remain under investigation.
Connecticut Greyhound Bus Accident Leaves at Least Six Injured – March 27, 2016
Several people were taken to area hospitals after a Greyhound bus collided with a Chevy Malibu passenger vehicle in North Stonington. The Greyhound bus was transporting dozens of people to Foxwoods Casino when the crash occurred at around 8:00 p.m. on Route 2. The driver of the Malibu had to be extricated from the vehicle and was later rushed to an area hospital. Several bus passengers were also injured in the wreck. Authorities are investigating.
Seattle Duck Tour Boat Accident vs. Bus Crash, Seattle, Washington – September 24, 2015
A recent bus accident took the lives of four international students and sent at least 50 others to the hospital, many with critical injuries. The charter bus was filled with new students on their way to an orientation event, many of them participating in the college's widely popular international program. The bus was driving along the 83-year old Aurora Bridge when it was hit by a duck boat tour bus that suddenly swerved into its lane. This bus crash is currently under investigation by the National Transportation Safety Board (NTSB). So far the NTSB has discovered that the duck boat involved in the bus accident had been operating for two years without repairing an axle that the international company had known about since 2013. In the wake of this new information about the bus accident, all Ride the Ducks tours have been halted until the investigation is complete and all of the company's vehicles and drivers pass a rigorous inspection.
Houston Independent District School Bus Crash, Houston, Texas – September 15, 2015
A Houston high school bus was travelling east on I-610 at around seven in the morning in order to drop off students at Furr High School when a car driven by a Houston Independent School teacher swerved into the path of the bus while trying to avoid another car drifting into her lane. The school bus was hit by the teacher's car. The bus driver then over-corrected while trying to avoid further damage. This overcorrection sent the school bus smashing into the guardrail and off the edge of the overpass, causing it to flip before landing on its side on the street below. Two students died and three others were seriously injured in this recent school bus accident. The NTSB and local police departments are currently investigating the causes of this school bus accident, but they have noted that the bus was only six years old and was equipped with seat belts.
Train and Prison Bus Crash, near Odessa, Texas – January 14, 2015
A new prison bus was travelling on an icy overpass on Interstate 20 near Odessa, Texas to Sanchez prison in El Paso when it hit debris from the guardrail that had been left on the road from a previous accident. After hitting the damaged guardrail, the bus veered to the side before losing control and going over the median. The airborne bus flew down an embankment, skidding directly into the path of a passing Union Pacific freight train. The ensuing train and bus crash killed 10 people and injured five others. Horrifically, the eight inmates who died were handcuffed together in pairs, in seats that did not have seat belts.
Orange Unified School Bus Accident, Anaheim Hills, California – April 24, 2014
A school bus driver failed to disclose hid a medical condition that could have deprived him of a commercial driver's license. While driving, he passed out, causing the bus to go off the road, crashing into a tree. All 11 students on board were injured along with the bus driver. He was later charged with felony child abuse and endangerment, along with perjury by declaration, in connection with the school bus accident. Wisner Baum represents two students injured in this school bus crash. KNBC News Los Angeles interviewed a Wisner Baum bus accident attorney about the bus crash. She told NBC that she didn't think the bus driver intended to harm the children, but regardless, the Orange Unified School District should be held accountable for his negligent conduct while operating the bus, "They hired someone who covered up a medical condition. They were responsible for putting him behind the wheel." Failure to disclose disqualifying medical facts by school bus drivers and commercial truck drivers is all too common, and calls into question the adequacy of investigations by employers of commercial bus and truck drivers into prospective employees' medical history. OVER $4 billion
in verdicts & Settlements
Our top priority is to devise customized legal strategies that are tailored to the unique legal needs of our clients, no matter how simple or complicated their situations, might be.
$10 Million Settlement School Bus Accident

In 2017, Wisner Baum reached a settlement of nearly $10 million with Orange Unified School District (OUSD) in California on behalf of families of children who sustained serious injuries when an OUSD school bus left the roadway and crashed.

$6.2 Million Settlement Fatal Bus Crash

Wisner Baum negotiated a $6.2 million settlement on behalf of a family whose child was killed in a bus crash.

$1.9 Million Settlement Foreign Bus Crash

Wisner Baum obtained a $1.9 million settlement for a tourist who was killed in a foreign bus crash.

$1.8 Million Settlement Tour Bus Crash

Wisner Baum secured a $1.8 million wrongful death settlement for a tour bus passenger.

$1.7 Million Fatal School Bus Crash

Wisner Baum obtained $1.7 million on behalf of a child who was killed in a school bus crash.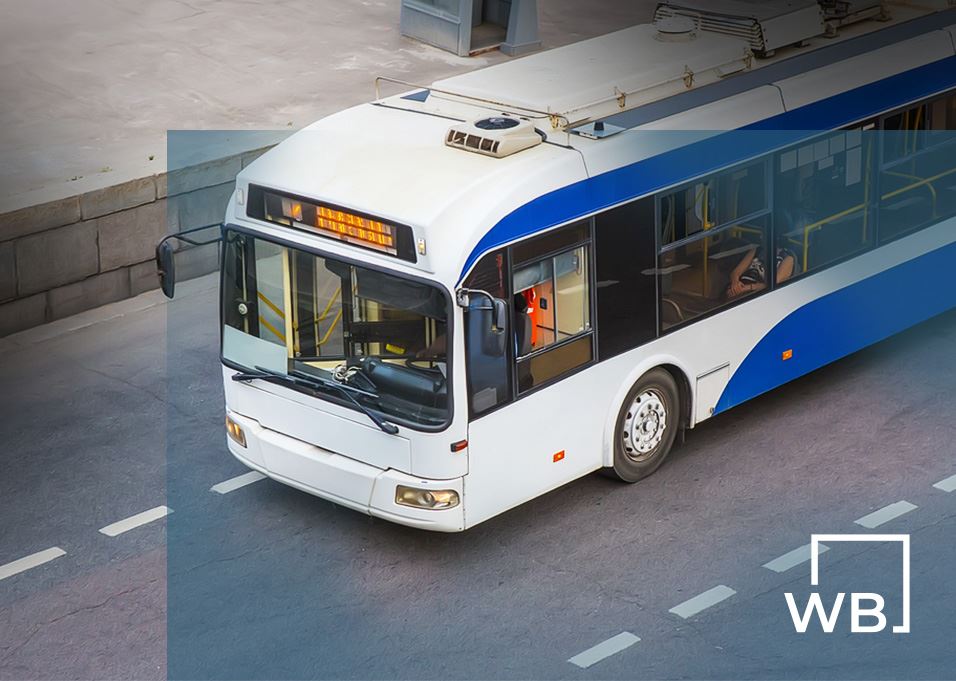 Client-Focused Representation
REVIEWS & TESTIMONIALS
We believe our track record speaks for itself. But you don't have to take our word for it. See what our clients have to say about working with us.
"I Can't Imagine a Better Law Firm"

Multiple lawyers recommended Wisner Baum to me and I have been consistently impressed with the quality of their work.

- Best Law Firms Survey

"They Are About Changing the Systems..."

Wisner Baum are not only amazing attorneys but more importantly, they are activists. They are about changing the systems which got us into trouble in the first place. They understand their role in the process of making change.

- Kim Witczak

"Top Legal Minds in the Country"

The Wisner Baum firm has some of the top legal minds in the country; they are driven, determined, trustworthy, ethical and passionate.

- From Best Lawyers® Best Law Firms

"Diligent & Professional Representation"

Thanks to your efforts I was able to recover from a tragic experience and turn my life around for the best.

- W.T.

"Our Best Interest Was Always Number One on Your List"

A special thank you to your Spanish-speaking staff for the extra effort put into this case. The language barrier was never a problem, and we are so very thankful to them. Your name holds much respect in our family.

- G.C. & C.C

"We Have Never Met a More Wonderful Group of People"

It is obvious that the people at Wisner Baum believe in what they do. And that you all really care about your clients.

- The B. Family

"They Worked Very Hard and Kept in Contact, Which Is Very Important to Me"

I appreciate that you care about how I feel and that you take time to use your talents to ensure your every contact with me is warmly professional.

- A.D.B.

"Your Expertise in This Field Gave Me the Utmost Trust and Confidence"

I wanted a fair settlement within an appropriate time frame, and without any public scrutiny. With your hard work and dedication, we were able to achieve those goals.

- T.O.