Camp Lejeune Water Contamination Settlement
Military service members and their families, and civilian contractors working at U.S. Marine Corps Base Camp Lejeune, North Carolina between August 1, 1953 and December 31, 1987 were exposed to harmful contaminants in the water supply. More than a million military personnel, support staff, contractors, and families were exposed to dangerous chemicals at 240 to 3,400 times higher than allowable safety standards. The chemicals, including industrial solvents, benzene, volatile organic compounds, and others, are linked to cancer, amyotrophic lateral sclerosis (ALS), neurobehavioral effects, miscarriage, infertility, and other serious health conditions.
If you were stationed or worked at Camp Lejeune, North Carolina for 30 or more days between 1953 and 1987 and developed health problems, you may be eligible to pursue compensation by joining the Camp Lejeune water contamination lawsuit. The Camp Lejeune Justice Act, which was recently signed into law, will allow anyone sickened by exposure to the contaminated water to file a lawsuit and seek to recover damages. The bill also streamlines disability claims and additional benefits for former military via the Veterans Administration.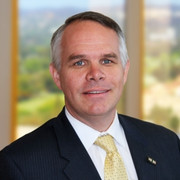 "The brave men and women in our military take an oath to protect and serve. We as a nation pay that debt by promising to take care of them and their families. Without question, that promise was broken for over a million people at Camp Lejeune, who through no fault of their own ingested and bathed in water contaminated with a staggering amount of dangerous chemicals. It's time for us as a nation to acknowledge this monumental failure and allow veterans, military family members, and support staff to obtain compensation for their suffering." – Marine Corps. Veteran and Attorney Timothy A. Loranger
Join the Camp Lejeune Water Contamination Lawsuit. Contact Our Legal Team Today. Call 855-948-5098 or Fill Out This Form.
Where is Camp Lejeune?
The U.S. Marine Corps Base Camp Lejeune is a 246-square-mile military training facility in Jacksonville, North Carolina that includes 14 miles of beaches, making it ideal for amphibious assault training and combat readiness. Since the base was established in 1942, military personnel have trained to fight wars in the Pacific Islands, Korea, Vietnam, Kuwait, Iraq, and Afghanistan. Marines have also trained and deployed at Camp Lejeune for peacekeeping actions in Lebanon, tactical recovery of aircraft and personnel missions, drug interdiction missions, and numerous noncombatant evacuation operations.
Located near two deep-water ports at Wilmington and Morehead Bay, Camp Lejeune allows for fast deployments. The base and surrounding community is home to nearly 150,000 people, including active-duty military and their dependents, retirees, and civilian employees.
What is the Camp Lejeune Justice Act of 2022?
On August 10, 2022, U.S. President Joe Biden signed the PACT Act, a bill that provides significant improvements in critical health care and disability benefits to millions of military veterans and their families. The Camp Lejeune Justice Act of 2022, which is included in the PACT Act, has significant implications for military veterans and their families along with civilians who lived or worked at U.S. Marine Corps Base Camp Lejeune.
Under the Feres Doctrine, the U.S. government is generally immune from lawsuits filed by members of the military. The Camp Lejeune Justice Act of 2022 created an exception to the Feres Doctrine by permitting those who were exposed to drinking water at Camp Lejeune to file a lawsuit seeking damages against the United States government in the Eastern District of North Carolina.
Who Qualifies for a Camp Lejeune Water Settlement?
To qualify for a Camp Lejeune water contamination settlement, the claimant must have been exposed to Camp Lejeune water for at least 30 days between August 1, 1953 and December 31, 1987. Next of kin can also bring a claim on behalf of someone who was exposed to toxic water at Camp Lejeune and fatal effects from the exposure.
Pursuant to the bill, any claimant will be required to prove that the illness or injuries they suffered were "as likely or not" caused by exposure to the water contamination at Camp Lejeune. Generally speaking, this will require expert witness testimony to explain how the toxic water caused or contributed to a covered illness or injury.
Some of the most common Camp Lejeune water contamination health issues include amyotrophic lateral sclerosis (ALS or Lou Gehrig's disease), adult leukemia, aplastic anemia, birth defects, bladder cancer, breast cancer, cardiac defects, cervical cancer, dental issues, esophageal cancer, female infertility, heart disease, kidney cancer, liver cancer, lung cancer, lymphomas, myelodysplastic syndromes, multiple myeloma, neurobehavioral effects (including anxiety, depression, fatigue, memory loss, among others), non-Hodgkin's lymphoma, pancreatic cancer, Parkinson's disease, prostate cancer, rectal cancer, and scleroderma.
Other health issues may also be connected with exposure to toxic water at Camp Lejeune. Anyone who believes they may qualify for a settlement should speak with an experienced attorney as soon as they are able to preserve their legal rights.
What Caused Camp Lejeune Water Contamination?
This is how Marines, base workers, and their families were exposed to toxic water at Camp Lejeune:
Camp Lejeune's water supply comes from groundwater pumped from a freshwater aquifer underground.
Starting in 1953, harmful chemicals, including fuel pollutants and cleaning solvents, made their way into the groundwater.
Several wells pumped the toxic groundwater to a water treatment plant before the water went to storage tanks. The water treatment process did not remove all the groundwater contaminants.
The storage tanks provided water to various areas of the base when needed.
For over 30 years, people who lived or worked at Camp Lejeune unknowingly drank or bathed in water containing perchloroethylene (PCE), trichloroethylene (TCE), dichloroethane (DCE), benzene, and dozens of other chemicals that can cause significant health harm. More than a million people who spent at least 30 days living or working at Camp Lejeune during the relevant time period are considered to have been exposed to toxic water.