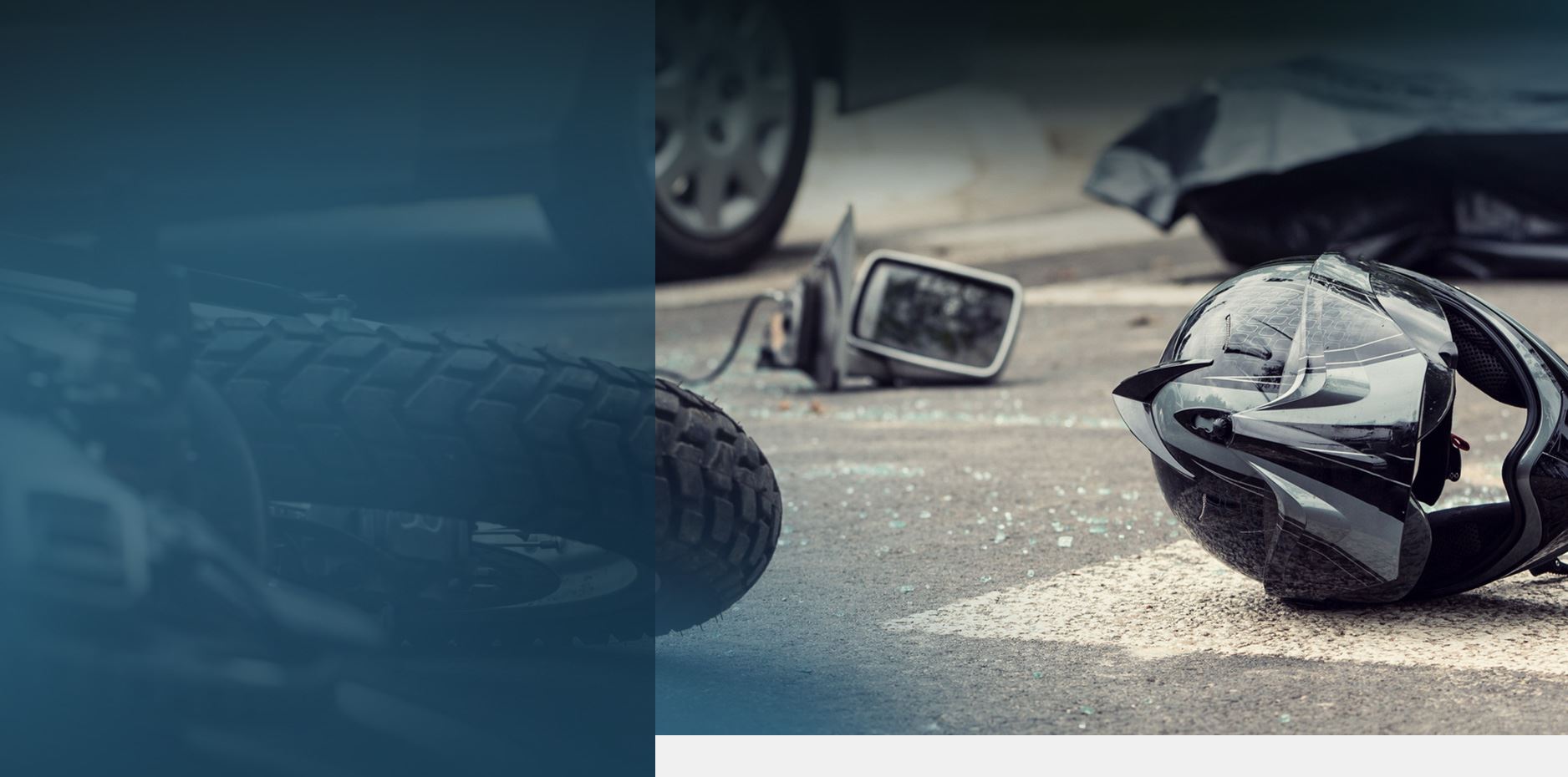 Motorcycle Accidents Client Focused. Trial Ready. Billions Won.
California Motorcycle Accident Lawyers
Motorcycle Crashes: A Silent Epidemic in California and Nationwide
Motorcycle accident fatalities and injuries are a serious problem in most areas of the country, but in Southern California, the problem has been dubbed a "silent epidemic," as motorcycle accident fatalities have more than doubled since 1997. Between lax licensing laws, anti-motorcycle bias among drivers, and the recently-passed lane-splitting initiative AB 51, California ranks among one of the top most dangerous states for motorcycle riders.
At Wisner Baum, our motorcycle accident attorneys can provide aggressive and results-driven representation for anyone involved in a crash with a motorcycle, be they a rider, driver, or pedestrian. We've collected over $4 billion for injury victims since we opened our doors in 1985, and for almost half a century, we've been tirelessly fighting for improved road safety standards and better outcomes for motorcyclists.
Call our Los Angeles office at (855) 948-5098 to get started with a free consultation. We can provide same-day appointments and have multiple Spanish-speaking attorneys on our staff.
What Causes Motorcycle Accidents?
The National Highway Traffic Safety Administration (NHTSA) reports that there was a 5% decrease in motorcycle crash fatalities in 2018 as compared with previous years – and yet, motorcyclists are still 28 times more likely than passenger car occupants to die in a crash.
According to the data, motorcyclists can greatly reduce their risk of serious injury or death by wearing a helmet, obtaining the right licensing and training, and not riding while intoxicated. When motorcyclists do not obey the law or drive safely, they may even be considered negligent in causing a crash.
Motorcyclists may be held liable for crash injuries if they do the following:
Merge lanes or dart between traffic without signaling
Drive under the influence of drugs or alcohol
Fail to secure appropriate licensing
Engage in road rage and aggressive driving behavior
Tailgate or follow too closely
Split lanes in close proximity to other vehicles
However, drivers also have a clear responsibility to drive safely and avoid putting motorcyclists at risk, especially because motorcyclists are so much more likely to suffer injuries. Unfortunately, many of the most common causes of motor cycle accidents are linked to driver negligence.
The groundbreaking 1981 Hurt Report by the National Highway Traffic Safety Administration showed that over two-thirds of motorcycle accidents are caused by drivers, and while there has been limited data in the years following that report, it's likely that driver negligence still continues to be a major factor in motorcycle accident statistics.
Drivers may be responsible for crashes in the following circumstances:
Disobeying traffic laws
Failing to signal a merge
Speeding or reckless driving
Driving under the influence of drugs or alcohol
Distracted driving (texting, talking on a cell phone, eating)
Failing to leave enough room near a motorcyclist
Opening a car door in traffic
Intersecting a motorcycle's right-of-way
Who Is Liable for a Motorcycle Crash?
As with any motor vehicle accident case, determining liability for a motorcycle crash requires comprehensive investigation into the causes of the accident. At Wisner Baum, our experienced Los Angeles attorneys have vast experience and knowledge that we can apply to your case, whether you live in Southern California or anywhere else in the country.
For almost a half century, we've been advocating for injury victims and seeking the fair compensation that they deserve, and our creative legal strategies have earned us the respect of the national and international legal community. Often awarded by organizations like Super Lawyers, The National Trial Lawyers Top 100, the Multi-Million Dollar Advocates Forum, and Martindale-Hubbell®, we are known for our persistent advocacy and dedication to our clients.
Contact us at (855) 948-5098 to get your free initial consultation. OVER $4 billion
in verdicts & Settlements
Our top priority is to devise customized legal strategies that are tailored to the unique legal needs of our clients, no matter how simple or complicated their situations, might be.
$10 Million Settlement A Major Foreign Plane Crash

Wisner Baum obtained a $10 million settlement for the death of a passenger in a major foreign plane crash.

$14 Million Settlement A Major US Plane Crash

Wisner Baum obtained a $14 million settlement for the death of a passenger in a major US plane crash.

$17.5 Million Settlement A Major US Plane Crash

Wisner Baum obtained a $17.5 million settlement on behalf of a client who was killed in a major U.S. plane crash.

$10 Million Settlement Celexa-Lexapro Pediatric Class Action

$10 million pediatric class action re false promotion of Celexa and Lexapro. Babies born to women who have used Lexapro and other similar medications such as Zoloft, Celexa, Prozac, Paxil, and Symbyax are at an increased risk for birth defects.

$8.5 Million Verdict Commercial Truck Accident

Wisner Baum secured a $8.5 million wrongful death verdict against the food industry company, Tyson Foods, for the wrongful death of a young man.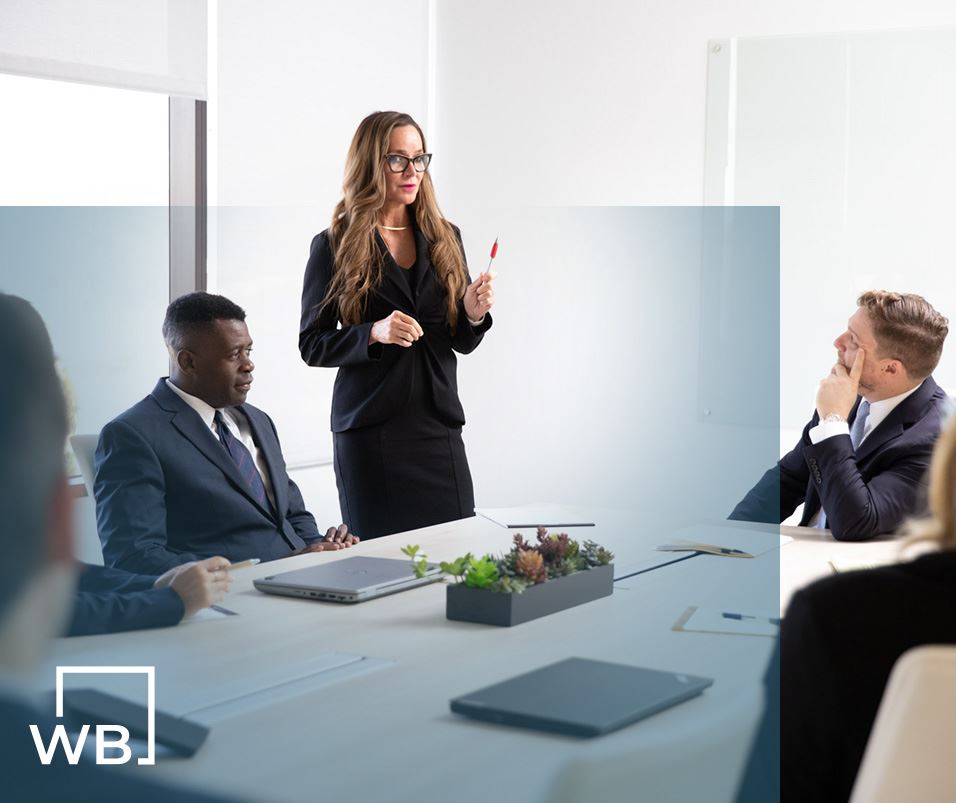 Client-Focused Representation
REVIEWS & TESTIMONIALS
We believe our track record speaks for itself. But you don't have to take our word for it. See what our clients have to say about working with us.
"I Can't Imagine a Better Law Firm"

Multiple lawyers recommended Wisner Baum to me and I have been consistently impressed with the quality of their work.

- Best Law Firms Survey

"They Are About Changing the Systems..."

Wisner Baum are not only amazing attorneys but more importantly, they are activists. They are about changing the systems which got us into trouble in the first place. They understand their role in the process of making change.

- Kim Witczak

"Top Legal Minds in the Country"

The Wisner Baum firm has some of the top legal minds in the country; they are driven, determined, trustworthy, ethical and passionate.

- From Best Lawyers® Best Law Firms

"Diligent & Professional Representation"

Thanks to your efforts I was able to recover from a tragic experience and turn my life around for the best.

- W.T.

"Our Best Interest Was Always Number One on Your List"

A special thank you to your Spanish-speaking staff for the extra effort put into this case. The language barrier was never a problem, and we are so very thankful to them. Your name holds much respect in our family.

- G.C. & C.C

"We Have Never Met a More Wonderful Group of People"

It is obvious that the people at Wisner Baum believe in what they do. And that you all really care about your clients.

- The B. Family

"They Worked Very Hard and Kept in Contact, Which Is Very Important to Me"

I appreciate that you care about how I feel and that you take time to use your talents to ensure your every contact with me is warmly professional.

- A.D.B.

"Your Expertise in This Field Gave Me the Utmost Trust and Confidence"

I wanted a fair settlement within an appropriate time frame, and without any public scrutiny. With your hard work and dedication, we were able to achieve those goals.

- T.O.
Wisner Baum's Blog
Recent Posts