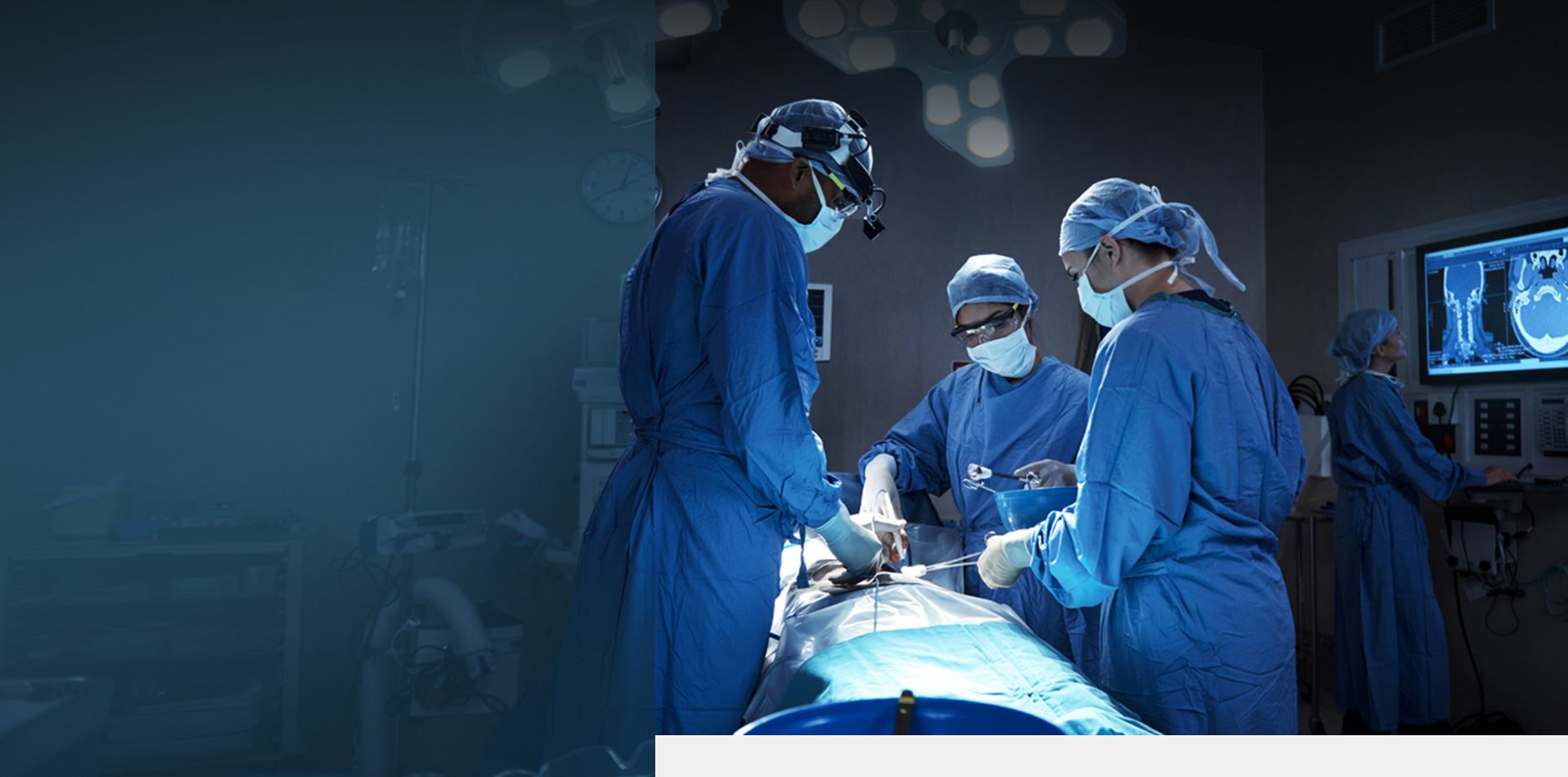 Burn Injury Client Focused. Trial Ready. Billions Won.
California Burn Injury Lawyers
Advocating for Burn Victims for Decades
Burn injuries can be extremely painful and require intensive, long-term medical care and treatment. Victims may need skin grafting, in-patient hospital care, amputation, or other painful treatments. Any of these scenarios can be terribly traumatic to experience; witnessing a family member go through such a painful situation can be just as horrific.
If you or someone you love sustained severe burn injuries due to the wrongful actions of another party, you may be able pursue compensation. The California burn injury lawyers at Wisner Baum have represented thousands of people in personal injury claims, including clients who sustained burn injuries. As a California firm with a national presence, we have the experience, skill and resources necessary to earn favorable results in highly complex cases.
Fill out our online form today to get in touch with a California burn injury attorney.
Burn Injury Statistics
The Centers for Disease Control and Prevention (CDC) reported that 1.1 million people suffer burn injuries that require medical attention every year in the United States. Out of these patients, about 50,000 of them are hospitalized, and about 20,000 suffer burns that affect a quarter of their bodies. Tragically, 4,500 patients die from their injuries, and that is not accounting for the thousands of people who die from burn-related infections.
California often has the most or among the most fire deaths of any state in the country. Since 2017, California wildfires have caused more than 150 deaths and hundreds of burn injuries. The 2018 Camp Fire, the deadliest in the state's history, claimed 85 lives and cost the state over $16.5 billion.
Burn Injury Cases Our Firm Handles
Wisner Baum handles the following burn injury cases:
Car fires
Chemical burns
Burn injuries caused by defective products
Electrical fires or electrocution
Who Can File a Burn Injury Lawsuit in California?
Burn injuries can have drastic consequences. Even in the most fortunate cases in which the burn victim survives, they are likely to rack up large medical bills while experiencing extreme physical pain and grievous psychological trauma. Victims may suffer temporary or permanent disability, forcing them to remain out of work for lengthy periods of time and lose substantial income.
Depending on the circumstances that led to your burn injury, your case could be considered a claim for personal injury, premises or product liability, or a workplace accident. It may even fall into a different practice area since burns can arise from a broad spectrum of accidents. Each practice area has a different filing deadline mandated by California law, so it is recommended to reach out to a burn injury lawyer immediately.
Classifying Burn Injuries
The National Institute of General Medical Sciences (NIGMS) classifies burns as follows:
First-degree: This is the least severe burn injury, as it only includes the top layer of skin, also known as the epidermis. Signs of first-degree burns include redness, pain when touched, and mild swelling. Sunburns are a common example of this type of burn.
Second-degree: When a burn is deep red and painful, forms blisters, and maintains a glossy appearance from leaking fluid, it is usually a second-degree burn. These burns are simply defined as those that affect the first two layers of skin: the epidermis and the layer underneath called the dermis. Sometimes, those suffering second-degree burns experience the loss of some of their burned skin and require skin grafting.
Third-degree: These burns are very severe, as they damage both the epidermis and dermis. Hair follicles, sweat glands, and tissue are damaged. If you are burned in this manner, it is more than likely that you will need a skin graft.
Fourth-degree: Many people are likely to have heard of the first three degrees of burns, but some burns can be so severe that they reach internal organs. These deep fourth-degree burns affect the fat, and they often result from severe electrical shock. Sadly, these burns require skin grafting to replace lost layers of skin and tissue.
Fifth-degree: When burns reach an individual's muscle layers, they are considered fifth-degree burns. These burns are so severe that they can require amputation of the burned limb. In the worst cases, they can be fatal.
Sixth-degree: In this degree, the burn reaches a person's bones, either damaging or charring them. Sixth-degree burn victims do not survive their injuries.
Call Wisner Baum's burn injury attorneys today at (855) 948-5098
Is it Worth it to Pursue a Burn Injury Lawsuit?
If you have reason to believe that your burn injuries could have been prevented if another party was more attentive, conscientious, and/or prepared, a legal claim could be a viable option to bring those responsible to justice.
At Wisner Baum, our lawyers are deeply committed to fighting for injured California residents and pursuing maximum compensation on their behalf. We know how to conduct a thorough investigation to prove liability and set the correct value for your losses. Our attorneys are acclaimed by multiple prestigious organizations, including Martindale-Hubbell®, Super Lawyers®, U.S. News & World Report and Best Lawyers® in "Best Law Firms," the National Trial Lawyers, and more.
$2.0 Billion Verdict Personal Injury

In May of 2019, the jury in the case of Pilliod et al. v, Monsanto Company ordered the agrochemical giant to pay $2.055 billion in damages to the plaintiffs, Alva and Alberta Pilliod, a Bay Area couple in their 70s.

$105 Million Settlement Pharmaceutical Settlement

Wisner Baum obtained $105 million on behalf of multiple clients involved in a pharmaceutical negligence case.

$18 Million Settlement Whistleblower Settlement

Wisner Baum secured an $18 million settlement against the Boeing Company for overcharging the U.S. government on aircraft maintenance.

$17.5 Million Settlement A Major US Plane Crash

Wisner Baum obtained a $17.5 million settlement on behalf of a client who was killed in a major U.S. plane crash.

$15 Million Settlement Truck Accident

Our firm successfully negotiated a $15 million catastrophic injury settlement for our clients. The case stemmed from a Southern California accident involving a commercial truck and a pedestrian. Client-Focused Representation
REVIEWS & TESTIMONIALS
We believe our track record speaks for itself. But you don't have to take our word for it. See what our clients have to say about working with us.
"I Can't Imagine a Better Law Firm"

Multiple lawyers recommended Wisner Baum to me and I have been consistently impressed with the quality of their work.

- Best Law Firms Survey

"They Are About Changing the Systems..."

Wisner Baum are not only amazing attorneys but more importantly, they are activists. They are about changing the systems which got us into trouble in the first place. They understand their role in the process of making change.

- Kim Witczak

"Top Legal Minds in the Country"

The Wisner Baum firm has some of the top legal minds in the country; they are driven, determined, trustworthy, ethical and passionate.

- From Best Lawyers® Best Law Firms

"Diligent & Professional Representation"

Thanks to your efforts I was able to recover from a tragic experience and turn my life around for the best.

- W.T.

"Our Best Interest Was Always Number One on Your List"

A special thank you to your Spanish-speaking staff for the extra effort put into this case. The language barrier was never a problem, and we are so very thankful to them. Your name holds much respect in our family.

- G.C. & C.C

"We Have Never Met a More Wonderful Group of People"

It is obvious that the people at Wisner Baum believe in what they do. And that you all really care about your clients.

- The B. Family

"They Worked Very Hard and Kept in Contact, Which Is Very Important to Me"

I appreciate that you care about how I feel and that you take time to use your talents to ensure your every contact with me is warmly professional.

- A.D.B.

"Your Expertise in This Field Gave Me the Utmost Trust and Confidence"

I wanted a fair settlement within an appropriate time frame, and without any public scrutiny. With your hard work and dedication, we were able to achieve those goals.

- T.O.