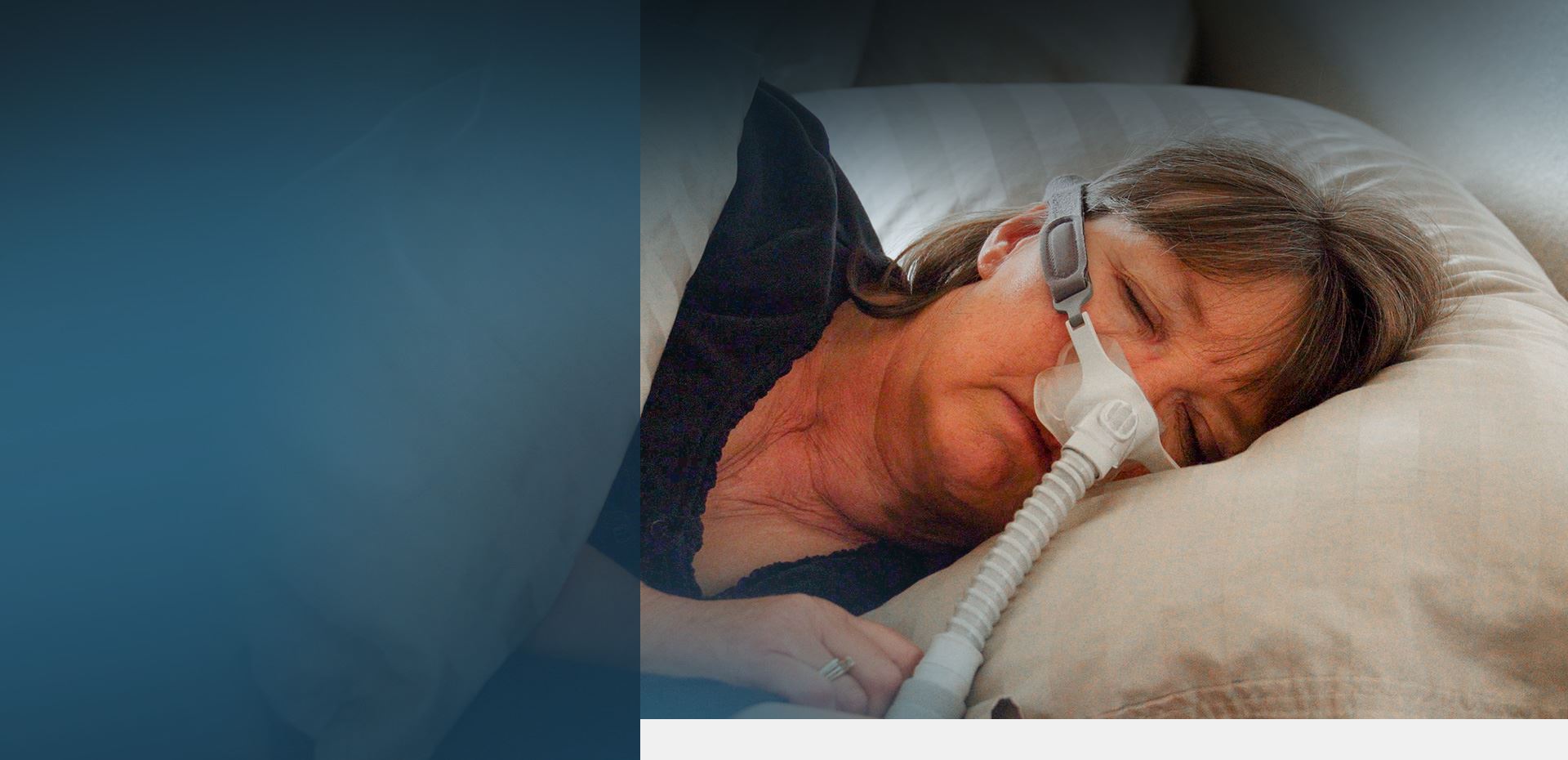 Philips CPAP Lawsuit Client Focused. Trial Ready. Billions Won.
Philips CPAP Lawsuit
In June of 2021, Philips Respironics announced a recall for sleep apnea machine models that may increase the risk of developing lung cancer, kidney cancer, liver cancer, and other forms of cancer. The affected products include continuous positive airway pressure (CPAP) machines, Bilevel positive airway pressure (BiPAP) machines, and mechanical ventilators designed to help people with breathing disorders, including sleep apnea. The U.S. Food and Drug Administration (FDA) identified the Philips Respironics recall as the agency's most serious (Class I).
The Philips recall affects millions of people who rely on these machines to help them with breathing disorders. According to Philips, roughly 80% of the affected products are CPAP machines for people with sleep apnea. Shocked by the news that these products may be linked to cancer and a host of other serious health issues, many are turning to the courts to seek damages against Philips for putting a defective and dangerous product on the market.
September 13, 2023: Last week, Philips Respironics agreed to a partial CPAP settlementworth approximately $479 million to settle class action claims regarding flaws in the company's CPAP breathing machines. The CPAP settlement specifically addresses monetary reimbursements for device users and vendors who financed replacements, with no cap on economic claims that can be made. This means that other CPAP users may be able to qualify for compensation.
The agreement does not cover other claims related to personal injuries or medical expenses resulting from the use of the machines. Those claims will be litigated separately. Some legal experts believe the personal injury and wrongful death cases could be worth billions.
Under the terms of the CPA class action settlement announced last week, affected consumers will receive compensation ranging from approximately $50 to $1,500. Additionally, Philips will provide $100 for each device returned. The company has revealed that as of September 2023, it has already replaced and delivered nearly 2.5 million devices to U.S. consumers and suppliers.
Philips has been the subject of public scrutiny for failing to promptly inform consumers about the potential flaws in their CPAP breathing machines. Records show that concerns were raised within the company as early as 2015. The FDA has received over 105,000 reports of injuries and 385 reports of deaths possibly linked to the foam degradation in Philips CPAP machines.
What Caused the Philips CPAP Recall?
Philips Respironics cited a serious problem with the polyester-based polyurethane foam that dampens the sound and vibration when the machines are in use. The foam can break down and release small chemical particles into the machine's airway, which can then be inhaled or ingested. According to the FDA, particulate exposure from Philips sleep apnea machines may have "toxic or carcinogenic effects to organs, such as kidneys and liver."
CPAP Class Action Lawyers
If you or someone in your family developed cancer after using any of the Philips Respironics CPAP machines, BiPAP machines, or ventilators listed below, you may be eligible to pursue justice and compensation in a lawsuit against the manufacturer. CPAP lawyers represent victims on a contingency fee basis, which means the attorneys only get paid if your case ends in a successful verdict or settlement. If for some reason the litigation does not result in compensation, you would not owe anything.
To learn more about your legal rights and see if you qualify for a CPAP lawsuit, fill out our case evaluation form below or call us at (855) 948-5098.
Which CPAP Machines Did Philips Recall?
According to the U.S. Food and Drug Administration (FDA), the following Philips CPAP machines, BiPAP machines, and ventilators have been recalled:
Recalled CPAP and BiPAP Products:
C-Series ASV
C-Series S/T and AVAPS
Dorma 400
Dorma 500
DreamStation
DreamStation ASV
DreamStation Go
DreamStation ST, AVAPS
E30 (Emergency Use Authorization)
OmniLab Advanced+
REMstar SE Auto
SystemOne (Q-Series)
SystemOne ASV4
Recalled Ventilators:
A-Series BiPAP A30
A-Series BiPAP A40
A-Series BiPAP Hybrid A30*
A-Series BiPAP V30 Auto
Garbin Plus, Aeris, LifeVent
Trilogy 100
Trilogy 200
*not marketed in the U.S.
Why Are CPAP Sleep Apnea Machines Recalled?
Philips determined a recall was appropriate after receiving user reports and conducting lab testing on several CPAP, BiPAP, and ventilators, including the widely-used Philips DreamStation. The company found that the polyester-based polyurethane (PE-PUR) sound abatement foam used in Philips sleep machines can degrade and deteriorate over time, which can cause people who rely on these machines for breathing assistance to inhale or ingest small particles or gas.
Inhaling or ingesting PE-PUR particulate can cause a host of health issues. Philips has already acknowledged that the risks of particulate exposure include:
Adverse effects to kidneys and liver
Asthma
Headache
Inflammatory response
Irritation (eye, respiratory tract, and skin)
Respiratory issues
Toxic carcinogenic effects
According to Philips, the foam degradation may worsen in certain conditions, including higher temperatures and humidity, and the use of unapproved cleaning methods (including ozone).
If you are interested in learning more about pursuing a lawsuit against Philips, contact us today or call (855) 948-5098. Our class action attorneys offer free and confidential CPAP lawsuit case evaluations.
CPAP Class Action Lawsuit
Shortly after the FDA CPAP recall, a class action lawsuit was filed alleging Philips knew that its CPAP machines were dangerous years before the company decided to issue its recall. The class action alleges that numerous people had complained to Philips in the years before the recall noting that they found "black particles" in their sleep machines, including the company's flagship DreamStation line of CPAP machines.
Rather than issuing a warning to consumers, the class action lawsuit alleges that Philips continued to sell its line of CPAP, BiPAP, and ventilators until it could launch a new generation of CPAP, BiPAP, and ventilator machines to replace the recalled machines.
In September of 2023, Philips announced a partial CPAP class action settlement worth $479 million. The settlement, if approved, would resolve class action claims of flaws in the company's sleep apnea breathing machines, which were recalled due to the release of gases and foam particles into consumers' airways.
The CPAP class action settlement reimburses device users and vendors who financed replacements. Philips also set aside roughly $15 million for customers to replace their breathing machines.
The settlement does not resolve personal injury or wrongful death claims, which remain in active litigation in U.S. District Court for the Western District of Pennsylvania (MDL 3014 In Re: Philips Recalled CPAP, Bi-Level Pap, and Mechanical Ventilator Products Litigation).
CPAP CLASS ACTION PAYOUT
Under the terms of the class action settlement announced on September 7, 2023, affected consumers who qualify will receive payouts ranging from $50 to $1,500. Philips will also provide a payout of $100 for each CPAP device returned. In a court order, the CPAP class action settlement can be broken down into four categories of payments to class members:
Compensation to eligible CPAP users for payments made to "purchase, rent, or lease" a recalled CPAP device.

Compensation to eligible CPAP users for returning a recalled CPAP device.

Compensation to eligible CPAP users for money spent out-of-pocket to replace their recalled CPAP device between June 14, 2021, and September 7, 2023.

Compensation to eligible CPAP users for reimbursement (in whole or in part) of payments made to purchase, lease, rent, or otherwise pay for a recalled CPAP device.
Additionally, CPAP users may be eligible for extended warranties on certain repaired, refurbished, or new devices that Philips Respironics provided under its recall programs with the FDA.
$2.0 Billion Verdict Personal Injury

In May of 2019, the jury in the case of Pilliod et al. v, Monsanto Company ordered the agrochemical giant to pay $2.055 billion in damages to the plaintiffs, Alva and Alberta Pilliod, a Bay Area couple in their 70s.

$105 Million Settlement Pharmaceutical Settlement

Wisner Baum obtained $105 million on behalf of multiple clients involved in a pharmaceutical negligence case.

$18 Million Settlement Whistleblower Settlement

Wisner Baum secured an $18 million settlement against the Boeing Company for overcharging the U.S. government on aircraft maintenance.

$17.5 Million Settlement A Major US Plane Crash

Wisner Baum obtained a $17.5 million settlement on behalf of a client who was killed in a major U.S. plane crash.

$15 Million Settlement Truck Accident

Our firm successfully negotiated a $15 million catastrophic injury settlement for our clients. The case stemmed from a Southern California accident involving a commercial truck and a pedestrian.
What is a CPAP Machine?

CPAP (continuous positive airway pressure) machines are medical devices used to treat people with obstructive sleep apnea. CPAP sleep machines send a steady flow of oxygen to the nose and mouth, keeping the airway open and allowing the patient to breathe normally. CPAP machines have motors that generate oxygen, which travels through a filter and a flexible tube before reaching the mask, sealed around the patient's nose and mouth.

What is the Difference Between CPAP and BiPAP?

They may look similar, but BiPAP (bilateral positive airway pressure) machines differ from CPAP machines. BiPAP machines are more complex than CPAP machines in that they have two pressures (inhalation and exhalation) compared to the CPAP's one pressure. BiPAP therapy is the preferred treatment method for people who do not respond to CPAP therapy, including those with central sleep apnea, complex sleep apnea, or chronic obstructive pulmonary disease (COPD). BiPAP machines are generally more expensive than CPAP machines, so many people who can be treated by either choose CPAP instead of BiPAP.

What is Sleep Apnea?

Sleep apnea is a serious sleeping disorder where a person's breathing repeatedly starts and stops. It is the most common sleeping disorder in the U.S.

There are three types of sleep apnea:

Obstructive Sleep Apnea – Obstructive sleep apnea happens when an individual's throat muscles intermittently relax, blocking the airway during sleep. It is the most common type of sleep apnea, affecting an estimated one in 15 people in the U.S.
Central Sleep Apnea – Central sleep apnea happens when an individual's brain does not send the proper messages to the muscles that control breathing. This study estimates that .9% of people over 40 have central sleep apnea.
Complex Sleep Apnea Syndrome – Complex sleep apnea, also known as treatment-emergent central sleep apnea, occurs when a person presents with both obstructive sleep apnea and central sleep apnea.

How Do Philips Breathing Machines Cause Cancer?

The polyester-based polyurethane foam used in the recalled Philips breathing machines may degrade over time. This degradation may allow particles to flow into the affected CPAP, BiPAP, and ventilator air pathways, which then causes the person using the device to breathe in the particles. As Philips said in its clinical information, the "absence of visible particles does not mean that foam breakdown has not already begun." This means that even if you can't see foam degradation on your sleeping machine, you still may be inhaling toxic particles. Philips has already admitted the presence of the following:

Can I File a CPAP Lawsuit Against Philips?

If you were diagnosed with cancer after using one of the affected Philips recall products above, you may be eligible to pursue compensation in a CPAP lawsuit. The fastest way to find out more about your eligibility is to contact our firm as soon as you are able. Our legal team will evaluate your case and let you know if you can proceed with a claim. Client-Focused Representation
REVIEWS & TESTIMONIALS
We believe our track record speaks for itself. But you don't have to take our word for it. See what our clients have to say about working with us.
"I Can't Imagine a Better Law Firm"

Multiple lawyers recommended Wisner Baum to me and I have been consistently impressed with the quality of their work.

- Best Law Firms Survey

"They Are About Changing the Systems..."

Wisner Baum are not only amazing attorneys but more importantly, they are activists. They are about changing the systems which got us into trouble in the first place. They understand their role in the process of making change.

- Kim Witczak

"Top Legal Minds in the Country"

The Wisner Baum firm has some of the top legal minds in the country; they are driven, determined, trustworthy, ethical and passionate.

- From Best Lawyers® Best Law Firms

"Diligent & Professional Representation"

Thanks to your efforts I was able to recover from a tragic experience and turn my life around for the best.

- W.T.

"Our Best Interest Was Always Number One on Your List"

A special thank you to your Spanish-speaking staff for the extra effort put into this case. The language barrier was never a problem, and we are so very thankful to them. Your name holds much respect in our family.

- G.C. & C.C

"We Have Never Met a More Wonderful Group of People"

It is obvious that the people at Wisner Baum believe in what they do. And that you all really care about your clients.

- The B. Family

"They Worked Very Hard and Kept in Contact, Which Is Very Important to Me"

I appreciate that you care about how I feel and that you take time to use your talents to ensure your every contact with me is warmly professional.

- A.D.B.

"Your Expertise in This Field Gave Me the Utmost Trust and Confidence"

I wanted a fair settlement within an appropriate time frame, and without any public scrutiny. With your hard work and dedication, we were able to achieve those goals.

- T.O.