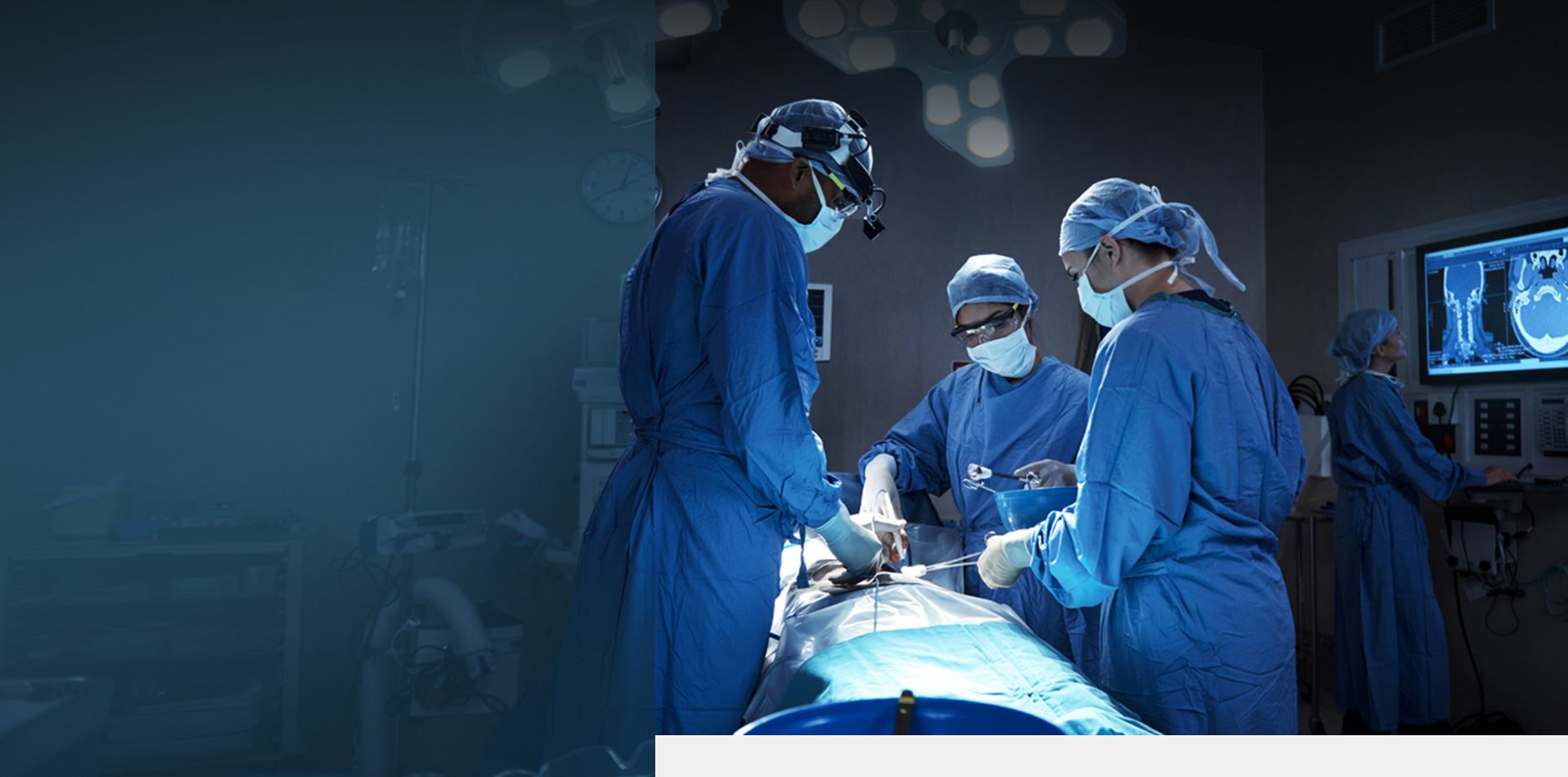 Cleft Lip Cleft Palate Client Focused. Trial Ready. Billions Won.
Cleft Lip and Cleft Palette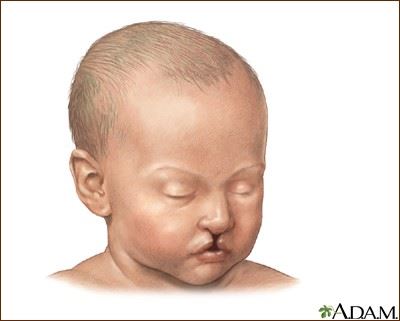 ​Cleft lip and cleft palate are congenital birth defects that affect the lip and the palate (or roof of the mouth) of a newborn. The cleft, or split, can range from a small notch on the upper lip to a large gap that runs through the palate and into the nose. A child may be born with a cleft lip, a cleft palate, or both a cleft lip and a cleft palate.
Cleft lip can lead to speech and language delays. The deformity can also lead to complications with psychological and social development. Unfortunately, many recent studies have linked cleft lip and cleft palette to antidepressant medications.
What Does It Mean to Have a Cleft Palate?
This defect occurs when the tissue that forms the palate and upper lip fail to join while a fetus is developing. Isolated cleft palate (palatsochisis) occurs when a child is born with a cleft that only affects the roof of the mouth. Cleft palates account for about 30 percent of all cleft cases. During gestation the two parts of the skull that form the roof of the mouth do not completely join, causing a cleft in the palate. Cleft palate can range from a hole on the roof of the mouth (incomplete) to a complete cleft palate, which includes the soft and hard palate, and can sometimes also include a gap in the jaw.
The cleft connects the mouth to the nasal cavity which can affect feeding, speech and can make breathing difficult for an infant. A cleft palate can also result in ear infections and hearing loss as well as dental development.
​Cleft Lip and Cleft Palate Defined

​A cleft lip / palate birth defect occurs when an infant is born with both a cleft lipand a cleft palate. A cleft palate is normally associated with a cleft lip, and it's estimated that about 50 percent of all cleft birth defect cases are diagnosed as cleft lip/palate. This condition can occur unilaterally or bilaterally.
Treatment for cleft lip and cleft palate varies depending on the severity and location of the cleft, but multiple surgeries are often necessary. Surgery is normally recommended at an early age since clefts can interfere with development.
The procedure to repair a cleft palate is called palatoplasy and is usually performed when the baby is between nine and 18 months old. Multiple surgeries might be necessary if the cleft palate is very severe. Most children with cleft palate will also need orthodontic care, including a bone graft to fill the gap on the gum line.
Follow up care is common after cleft surgeries since a child will likely need guidance on issues of speech, hearing, growth, dental and psychological development.
Disturbing Links Between Topamax and Cleft Lip / Cleft Palate
Topamax (topiramate) is an antiepileptic drug (AED) made by Ortho-McNeil Pharmaceuticals, a Johnson & Johnson subsidiary. It is approved for the treatment of epilepsy and for the prevention of migraines. Topiramate is also prescribed off-label for unapproved uses, including weight loss and the management of alcohol dependence.
Unfortunately, babies exposed to Topamax during pregnancy are 21 times more likely to have a cleft lip or cleft palate, according to the North American Antiepileptic Drug (NAAED) Pregnancy Registry.
Topiramate and Pregnancy: What You Need to Know
The FDA issued a Topamax warning on March 4, 2011 informing the public of the new data that show that there is an increased risk for development of cleft lip and/or cleft palate (oral clefts) in newborns born to women treated with topiramate (Topamax and generic products) during pregnancy. Both cleft lip and cleft palate can lead to numerous developmental, psychological and social delays.
Topiramate was previously classified as a Pregnancy Category C drug, which means that data from animal studies suggested potential fetal risks, but no adequate data from human clinical trials or studies were available at the time of approval. However, because of new human data that show an increased risk for oral clefts, topiramate is being placed in Pregnancy Category D. Pregnancy Category D means there is positive evidence of human fetal risk based on human data but the potential benefits from use of the drug in pregnant women may be acceptable in certain situations despite its risks. The change in pregnancy category will appear in the new prescribing and labeling information of the medication.
The prevalence of oral clefts was 1.4% compared to a prevalence of 0.38% – 0.55% in infants exposed to other antiepileptic drugs (AEDs), and a prevalence of 0.07 % in infants of mothers without epilepsy or treatment with other AEDs. The relative risk of oral clefts in topiramate-exposed pregnancies in the NAAED Pregnancy Registry was 21.3 as compared to the risk in a background population of untreated women (95% Confidence Interval:7.9 – 57.1). The UK Epilepsy and Pregnancy Register reported a similarly increased prevalence of oral clefts (3.2 %) among infants exposed to topiramate monotherapy, a 16-fold increase in risk compared to the risk in their background population (0.2%).
What Causes Cleft Lip and Cleft Palate?
Clefts can be caused by genetic or environmental factors. It is unclear what exactly causes the birth defect. Numerous studies have linked the use of antidepressants during pregnancy with a higher risk of certain birth defects.
Cleft lip and cleft palate have also been associated with women's use of the anticonvulsant drug, Topamax (topiramate) during pregnancy. Studies have linked the use of Topamax during pregnancy with a higher risk of cleft lip and cleft palate.
$63 Million Settlement Paxil Pediatric Class Action

$63 million pediatric class action re false promotion of Paxil. Judge approves final terms of improved national pediatric paxil class action settlement – consumers get a better deal.

$40 Million Settlement Third-Party Payer Class Action

$40 million third-party payer class action re off-label promotion of Paxil. Judge approves $40 million settlement in the second phase of national pediatric paxil class action – insurance companies to be reimbursed.

$28 Million Settlement Defective Drug Class Action

$28 million Paxil defective drug class action. A class action has been brought in the US territory of Puerto Rico against UK-based drug major GlaxoSmithKline.

$10 Million Settlement Celexa-Lexapro Pediatric Class Action

$10 million pediatric class action re false promotion of Celexa and Lexapro. Babies born to women who have used Lexapro and other similar medications such as Zoloft, Celexa, Prozac, Paxil, and Symbyax are at an increased risk for birth defects.

$9 Million Settlement Drug Injury

Wisner Baum obtained a $9 million settlement on behalf of an individual who was injured by a drug. Client-Focused Representation
REVIEWS & TESTIMONIALS
We believe our track record speaks for itself. But you don't have to take our word for it. See what our clients have to say about working with us.
"I Can't Imagine a Better Law Firm"

Multiple lawyers recommended Wisner Baum to me and I have been consistently impressed with the quality of their work.

- Best Law Firms Survey

"They Are About Changing the Systems..."

Wisner Baum are not only amazing attorneys but more importantly, they are activists. They are about changing the systems which got us into trouble in the first place. They understand their role in the process of making change.

- Kim Witczak

"Top Legal Minds in the Country"

The Wisner Baum firm has some of the top legal minds in the country; they are driven, determined, trustworthy, ethical and passionate.

- From Best Lawyers® Best Law Firms

"Diligent & Professional Representation"

Thanks to your efforts I was able to recover from a tragic experience and turn my life around for the best.

- W.T.

"Our Best Interest Was Always Number One on Your List"

A special thank you to your Spanish-speaking staff for the extra effort put into this case. The language barrier was never a problem, and we are so very thankful to them. Your name holds much respect in our family.

- G.C. & C.C

"We Have Never Met a More Wonderful Group of People"

It is obvious that the people at Wisner Baum believe in what they do. And that you all really care about your clients.

- The B. Family

"They Worked Very Hard and Kept in Contact, Which Is Very Important to Me"

I appreciate that you care about how I feel and that you take time to use your talents to ensure your every contact with me is warmly professional.

- A.D.B.

"Your Expertise in This Field Gave Me the Utmost Trust and Confidence"

I wanted a fair settlement within an appropriate time frame, and without any public scrutiny. With your hard work and dedication, we were able to achieve those goals.

- T.O.