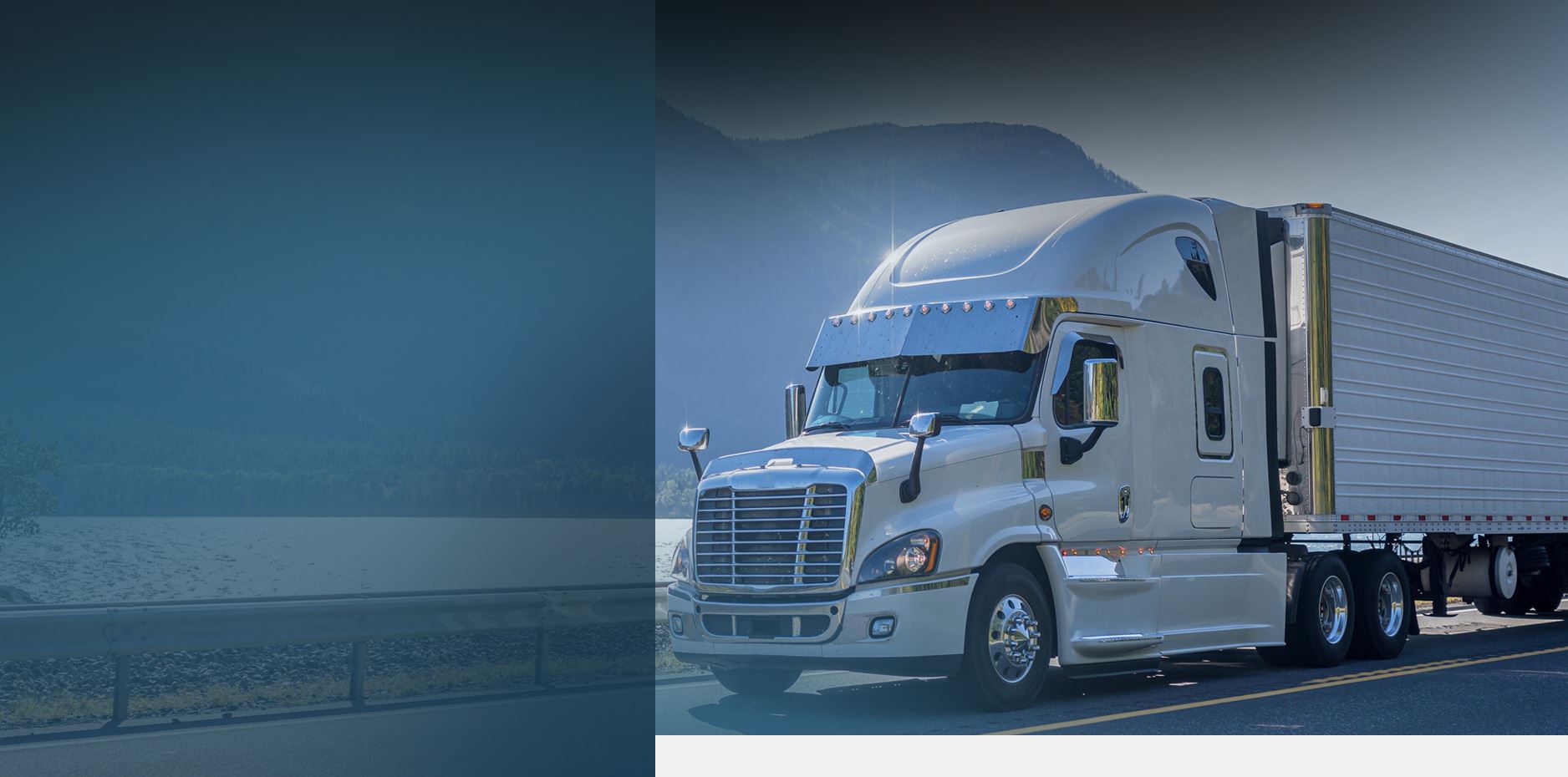 Truck Accidents Client Focused. Trial Ready. Billions Won.
San Diego Truck Accident Lawyer
Advocating for Truck Crash Victims for Almost 40 Years
Truck accidents often lead to serious, life-changing injuries. While some are able to walk away from such a traumatic experience, others are not so lucky. According to statistics from the Insurance Institute for Highway Safety, more than 4,100 Americans die each year in truck accidents, many of which could have been prevented.
If a negligent driver, trucking company, truck parts manufacturer, or other party causes a crash, the victims or the victims' family may obtain compensation through a truck accident lawsuit. While a lawsuit cannot solve everything, pursuing justice sends a strong message to negligent parties: when you sidestep safety and cause harm, you will be held accountable.
Why You Need an Experienced Truck Crash Lawyer on Your Side
At Wisner Baum, we are committed to helping injured San Diego residents move forward after big rig accidents. Our truck accident case results speak for themselves.
Some of our past case results include the following:
$15 million settlement for a fatal commercial truck crash involving a major trucking company;
$8.5 million landmark verdict against Tyson Foods over a fatal truck crash (tried in Ohio, this was the largest verdict ever won for the death of an unmarried state resident); and
$6.9 million settlement for three victims injured (two fatally) when a semi-truck ran over a stopped car.
If you or a loved one has been injured by another party's negligence, don't hesitate to reach out to us for help. There is no case too complex for our team of proven San Diego lawyers. We believe no one should be subjected to a preventable injury, nor should they have to pay for the consequences of another's negligence. Let us put you and your family first, as we seek your maximum compensation from the at-fault party.
Contact our firm online to speak with a San Diego truck accident lawyer in a free consultation. We accept cases nationwide.
How to Pursue Compensation Through a Truck Accident Claim
Identify Negligence: How Is Fault Determined?
To find out if you have a case, the first question you should ask is, "Who was at fault for the accident?"
If the truck driver was driving recklessly, they and their employer will be considered at fault for the crash. Other times, a defective truck part may have caused the crash, which means the negligent truck or parts manufacturer may be at fault. Other negligent drivers or even government entities may also be entirely or partially to blame. In essence, fault is determined by identifying which party's negligence caused or contributed to the crash.
Examples of Negligence in a Truck Crash:
Traveling too fast, or speeding
Running red lights
Tire blowouts
Lack of training
Poorly maintained trucks
Hauling oversized, unsecured, or poorly packed loads
Every case is different, and it can be difficult to find and prove fault without the help of a proven accident attorney. Working with a San Diego truck accident attorney will help ensure that all negligent parties are held accountable for their misdeeds. Let a battle-tested law firm fight for your legal rights while you focus on what's most important—your health.
What if I Am Partially at Fault?
California follows a "pure comparative negligence" rule. This means that a San Diego accident victim may still recover compensation in cases of shared fault. The victim's compensation will be adjusted according to however much they were to blame for the accident.
It is important to note that insurance lawyers often tend to use the pure comparative negligence rule to their advantage. They may argue that the victim's role was much bigger than it was, which might allow them to cheat the victim out of fair compensation. If you were partially at fault, be sure to tell your lawyer as soon as possible to ensure your legal rights are protected.
When to Contact a Lawyer After a Truck Accident
Generally, the sooner you contact a truck accident attorney the better. Our legal team can get started on your San Diego accident claim right away, taking care of the following on your behalf:
Investigating the cause of the accident
Uncovering key evidence and facts
Calculating your damages and compensation
Determining whether fault is shared
Speaking to witnesses and experts
Compiling all facts into a comprehensive, compelling claim
Negotiating with insurance adjusters and lawyers
Arguing your case in court to secure compensation
If you have been hurt in a serious truck accident, Wisner Baum is here to help you get the most out of your claim. They have the skills and resources to delve into truck accident cases with ease, allowing you to focus on your own day-to-day needs.
How to Pick the Best Accident Lawyer for Your Case
The best first step in taking legal action is to retain the right lawyer. To find the best fit for your case, take time to do your research. During this tough time, you need a truck accident lawyer you can count on, not someone who will treat you like a case number.
Some things to consider when picking out a good attorney include:
Areas of specialty: After a truck accident, many people just look for a personal injury lawyer, but there are numerous types of accidents covered under this area of the law. A truck crash victim specifically needs an attorney who specializes in truck accident law. It is also advisable to find an attorney who has experience with the type of injury you have sustained. Wisner Baum has experience with a wide range of truck accident injuries, which makes us a great fit for many cases. As mentioned, we also have a Board-Certified Truck Accident Lawyer on our team.
Case history: Make sure that the law firm and attorney you're considering has a documented history of successfully handling truck accident cases. At Wisner Baum, our San Diego truck accident attorneys have close to 40 years of legal experience. In that time, we have garnered an extensive track record of success. Take a look at our case history and results here.
Trial experience: Even if you are hoping to settle your case out of court, it is best to have an attorney with trial experience on your side. Trial attorneys are often able to recover more compensation for clients by using the possibility of a court trial to their client's advantage. Wisner Baum is a trial law firm, meaning we are able to curate a trial-ready claim and, if needed, get your case in front of a jury.
Reputation among clients (and peers): No one wants to work with an attorney who has bad reviews, especially when those reviews are from past clients. These days, many firms have client testimonials right on their websites. To read ours, click here. At the end of that page, you will also find links to reviews about our firm on Google, Best Lawyers® Best Law Firms and Lawyers.com. We are also happy to connect you with our past clients, giving you the option to hear directly from them about their experience with us.
Call a San Diego truck accident lawyer at (855) 948-5098 today!
Should I Hire an Accident Lawyer Near Me?
It is natural for people to seek out legal services among local law firms in their neighborhood. It is nice to know that you can get face time with your lawyer when you need it. The San Diego accident lawyers and the support staff at Wisner Baum are always happy to help our clients and those seeking advice on whether or not a lawsuit after an accident is the right course of action for them.
One of the benefits of retaining our firm: we may be local, but we have a nationwide presence. That means your case has all the resources needed to win the compensation you and your family deserve.
Truck accident cases can be complicated but getting compensated doesn't have to be. With our help, you can exercise your legal rights without sacrificing time and effort that would be better-spent healing from your injuries. From pain and suffering to medical expenses, to loss of quality of life, disability accommodations, lost wages, and more, we will always fight to maximize your compensation.
$6 Million Settlement Fatal Truck Accident

Wisner Baum obtained a $6 million wrongful death settlement on behalf of an individual who died following a truck crash.

$15 Million Settlement Truck Accident

Our firm successfully negotiated a $15 million catastrophic injury settlement for our clients. The case stemmed from a Southern California accident involving a commercial truck and a pedestrian.

$8.5 Million Verdict Commercial Truck Accident

Wisner Baum secured a $8.5 million wrongful death verdict against the food industry company, Tyson Foods, for the wrongful death of a young man.

$6.9 Million Settlement Truck Accident Settlement

After a semi-truck drove over a stopped car, killing two of its occupants and injuring a third, one of our attorneys took the case all the way to trial. Our firm continued in pursuit of justice for the three victims over a four-day trial until the case finally settled for $6.9 million. Client-Focused Representation
REVIEWS & TESTIMONIALS
We believe our track record speaks for itself. But you don't have to take our word for it. See what our clients have to say about working with us.
"I Can't Imagine a Better Law Firm"

Multiple lawyers recommended Wisner Baum to me and I have been consistently impressed with the quality of their work.

- Best Law Firms Survey

"They Are About Changing the Systems..."

Wisner Baum are not only amazing attorneys but more importantly, they are activists. They are about changing the systems which got us into trouble in the first place. They understand their role in the process of making change.

- Kim Witczak

"Top Legal Minds in the Country"

The Wisner Baum firm has some of the top legal minds in the country; they are driven, determined, trustworthy, ethical and passionate.

- From Best Lawyers® Best Law Firms

"Diligent & Professional Representation"

Thanks to your efforts I was able to recover from a tragic experience and turn my life around for the best.

- W.T.

"Our Best Interest Was Always Number One on Your List"

A special thank you to your Spanish-speaking staff for the extra effort put into this case. The language barrier was never a problem, and we are so very thankful to them. Your name holds much respect in our family.

- G.C. & C.C

"We Have Never Met a More Wonderful Group of People"

It is obvious that the people at Wisner Baum believe in what they do. And that you all really care about your clients.

- The B. Family

"They Worked Very Hard and Kept in Contact, Which Is Very Important to Me"

I appreciate that you care about how I feel and that you take time to use your talents to ensure your every contact with me is warmly professional.

- A.D.B.

"Your Expertise in This Field Gave Me the Utmost Trust and Confidence"

I wanted a fair settlement within an appropriate time frame, and without any public scrutiny. With your hard work and dedication, we were able to achieve those goals.

- T.O.