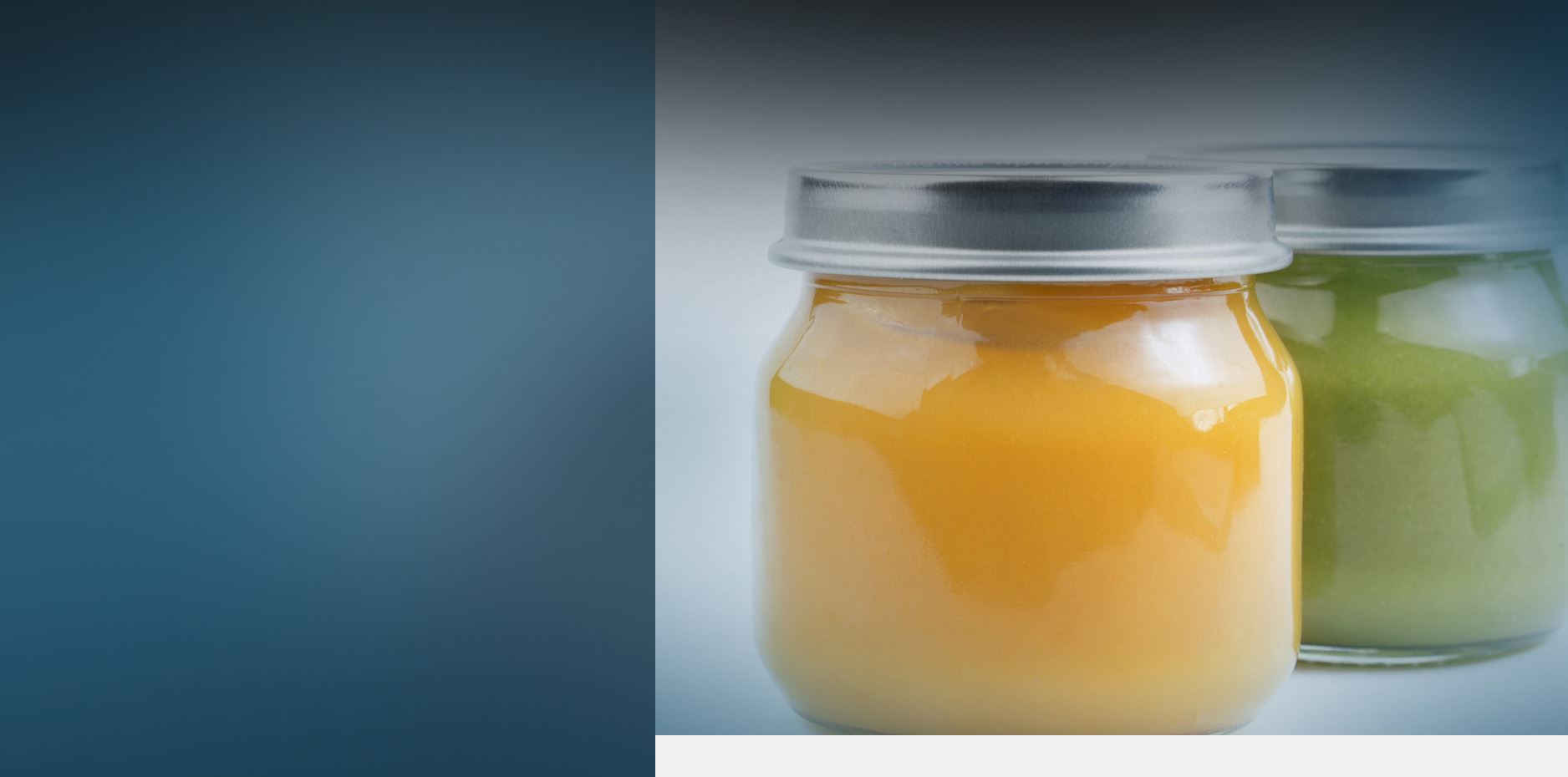 Heavy Metals and ADHD Client Focused. Trial Ready. Billions Won.
Heavy Metals in Baby Food and ADHD
Exposure to toxic heavy metals—including arsenic, cadmium, lead, and mercury—has repeatedly been associated with the development of attention-deficit/hyperactivity disorder (ADHD) and attention-deficit disorder (ADD) in children. Even in small amounts, toxic metals are capable of harming neurological development.
This association is troubling because baby foods contain "dangerously high levels" of toxic heavy metals, according to a 2021 report from the U.S. House Oversight and Reform Subcommittee on Economic and Consumer Policy.
The national law firm of Wisner Baum represents parents in their pursuit of justice against companies that manufacture baby food products tainted with dangerous levels of toxic metals. We are filing lawsuits alleging that exposure to heavy metals in baby foods caused children to develop autism or attention-deficit/hyperactivity disorder (ADHD).
We are currently evaluating claims for children diagnosed with severe ADHD 15 years old and younger. If you would like more information on pursuing a baby food lawsuit, please contact us or give us a call at (855) 948-5098 for a free and confidential case evaluation.
What is ADHD?
ADHD stands for attention-deficit/hyperactivity disorder, one of the most commonly diagnosed neurodevelopmental disorders in children. A person with ADHD has different brain activity that affects attention, hyperactivity, and self-control.
For many children, trouble focusing and behaving at one time or another is normal. However, children with ADHD do not simply grow out of these behaviors. The symptoms persist, can be severe, and can cause difficulty in all aspects of life, including at home, school, and future employment prospects. According to the U.S. National Institute for Mental Health (NIMH), roughly one-third of children diagnosed with ADHD retain the diagnosis into adulthood.
Types of ADHD
The three types of ADHD are associated with the predominant symptom (or symptoms):
Inattentive Presentation: Kids presenting with inattentiveness have trouble with organization and struggle to finish tasks and/or pay attention to details. They can also find it difficult to follow directions or fully comprehend conversations. A child in this category is easily distracted or forgets details of daily routines.
Hyperactive-Impulsive Presentation: Kids presenting with hyperactivity-impulsion often fidget, talk a lot, and have trouble waiting for their turn. Some find it hard to sit still for mealtime or while doing homework. Younger children may show signs of restlessness, often wanting to run, jump, or climb constantly. An impulsive individual may interrupt frequently, take things from others, or speak at inappropriate times. A child in this category usually has more accidents and injuries than others.
Combined Presentation: Symptoms of the above two types are equally present.
When is ADHD Diagnosed?
ADHD is usually first diagnosed in childhood, though the diagnosis often lasts into adulthood. Parents and teachers may notice signs of ADHD when a child is very young. While it is normal for young children to be distractible, impatient, impulsive, or restless, some kids do not get much better at following directions, paying attention, settling down, listening, or waiting. When these issues persist and cause problems at school, at home, and with peers, it may be time to schedule an appointment with your child's doctor to diagnose ADHD.
How is ADHD Diagnosed?
To diagnose ADHD, your child's doctor will first perform a check-up, including vision and hearing, to ensure that something else is not the cause of any suspicious symptoms. If needed, your child's doctor can refer you to a child psychologist or psychiatrist for diagnostic purposes.
Health care professionals use guidelines set by the American Psychiatric Association's (AMA) Diagnostic and Statistical Manual, Fifth Edition (DSM-5) to diagnose ADHD. As part of the diagnosis, the physician may start by asking about your child's activity, behavior, and overall health. Parents should be as detailed as possible about the causes for concern that led to the office visit.
The physician may ask you to complete an evaluation form on your child's behavior. They may also ask your child's teacher to complete an additional evaluation to gain more insight into the child's behavior in different environments.
After gathering all of the necessary information, a doctor may diagnose ADHD if:
The child's hyperactivity, impulsivity, or distractibility is disruptive and inappropriate relative to the child's developmental level.
The child's hyperactivity, impulsivity, or distractibility have been ongoing for at least six months.
The child's hyperactivity, impulsivity, or distractibility occurs at school and in the home.
A health check shows that another health or learning issue isn't causing the problems.
Some children with ADHD also deal with learning disabilities, mood and anxiety issues, or defiant and oppositional behaviors. These symptoms are usually treated along with ADHD.
Roughly one in four children with an ADHD diagnosis also have low-level signs of autism or autism spectrum disorder (ASD). In fact, ADHD is the most common coexisting condition in children with autism.
Studies Linking Heavy Metals and ADHD
The scientific literature has repeatedly associated exposure to toxic metals with the development of ADHD in children.
Heavy metals, including lead, "interrupt the dopamine pathway, which is one of the major neurotransmitter pathways that is involved in ADHD, resulting in dopaminergic neuron damage and the disruption of the homeostasis of calcium-dependent neurotransmitters," according to the scientific literature.
Additionally, research has uncovered a potential enzymatic route for the development of ADHD following exposure to heavy metals, with mercury "exert[ing] detrimental effect on enzymes, cellular membrane function, and neurotransmitter levels."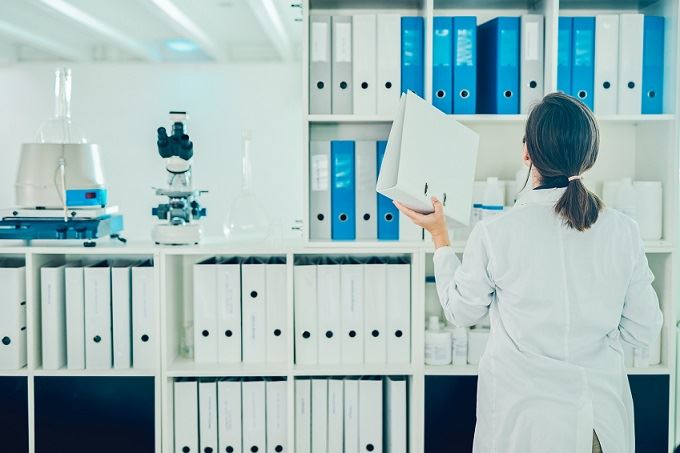 Below are several of the leading studies linking heavy metals to ADHD: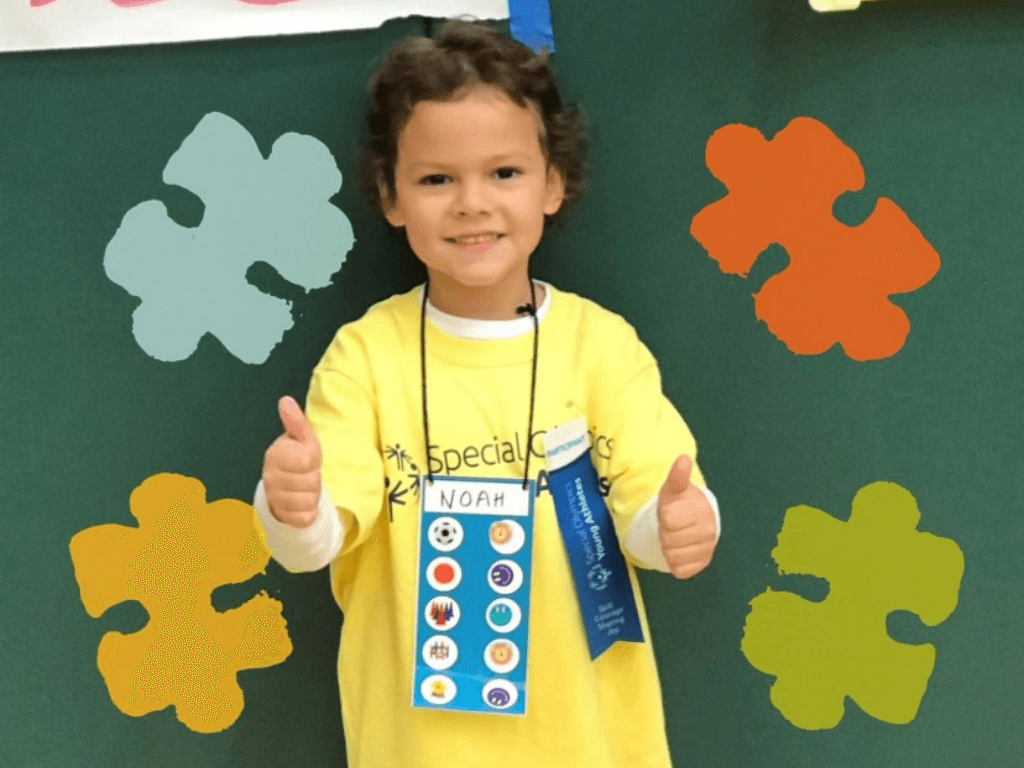 Heavy Metals in Baby Food and ADHD – Know Your Legal Options
The baby food attorneys at Wisner Baum believe the U.S. Food and Drug Administration (FDA) has not done enough to protect the nation's most vulnerable – our children. For years, the FDA has allowed baby food companies to self-regulate and set their own standards for heavy metals in their products. In the absence of strong federal regulations, these manufacturers have filled supermarket shelves with tainted food.
In September of 2021, we filed a first-of-its-kind lawsuit alleging several major baby food manufacturers knowingly sell products that contain dangerously high levels of arsenic, lead, cadmium, and mercury. Our clients, Lorenzo and Melissa Cantabrana, allege their seven-year-old son, Noah, was diagnosed with ASD and ADHD after consuming substantial quantities of baby food products from the following companies:
Hain Celestial Group, Inc. (Earth's Best Organic)
Nurture, Inc. (Happy Family Organics and Happy BABY)
Plum PBC (Plum Organics)
Sprout Foods, Inc.
If you are interested in learning more about pursuing a baby food claim, please contact us or call (855) 948-5098.
What are the Causes of ADHD?
The precise cause (or causes) of ADHD is unknown. However, research has shown that environmental factors—including exposure to high levels of heavy metals—play a key role in the development of both ADHD and ASD. The CDC, the Mayo Clinic, and National Institutes of Health (NIH) all recognize early life exposure to environmental toxins (such as arsenic, cadmium, lead, and mercury) as causal for ADHD or risk factors for both ASD and ADHD.
The World Health Organization (WHO), maintains that heavy metals pose a "major public health concern" for children, and the Occupational Safety and Health Administration (OSHA) has warned that heavy metals "may build up in biological systems and become a significant health hazard." The Department of Health and Human Services' Agency for Toxic Substances and Disease Registry (ATSDR) ranks arsenic as number one among substances present in the environment that pose the most significant potential threat to human health, followed closely by lead (second), mercury (third), and cadmium (seventh).
$2.0 Billion Verdict Personal Injury

In May of 2019, the jury in the case of Pilliod et al. v, Monsanto Company ordered the agrochemical giant to pay $2.055 billion in damages to the plaintiffs, Alva and Alberta Pilliod, a Bay Area couple in their 70s.

$105 Million Settlement Pharmaceutical Settlement

Wisner Baum obtained $105 million on behalf of multiple clients involved in a pharmaceutical negligence case.

$18 Million Settlement Whistleblower Settlement

Wisner Baum secured an $18 million settlement against the Boeing Company for overcharging the U.S. government on aircraft maintenance.

$17.5 Million Settlement A Major US Plane Crash

Wisner Baum obtained a $17.5 million settlement on behalf of a client who was killed in a major U.S. plane crash.

$15 Million Settlement Truck Accident

Our firm successfully negotiated a $15 million catastrophic injury settlement for our clients. The case stemmed from a Southern California accident involving a commercial truck and a pedestrian. Client-Focused Representation
REVIEWS & TESTIMONIALS
We believe our track record speaks for itself. But you don't have to take our word for it. See what our clients have to say about working with us.
"I Can't Imagine a Better Law Firm"

Multiple lawyers recommended Wisner Baum to me and I have been consistently impressed with the quality of their work.

- Best Law Firms Survey

"They Are About Changing the Systems..."

Wisner Baum are not only amazing attorneys but more importantly, they are activists. They are about changing the systems which got us into trouble in the first place. They understand their role in the process of making change.

- Kim Witczak

"Top Legal Minds in the Country"

The Wisner Baum firm has some of the top legal minds in the country; they are driven, determined, trustworthy, ethical and passionate.

- From Best Lawyers® Best Law Firms

"Diligent & Professional Representation"

Thanks to your efforts I was able to recover from a tragic experience and turn my life around for the best.

- W.T.

"Our Best Interest Was Always Number One on Your List"

A special thank you to your Spanish-speaking staff for the extra effort put into this case. The language barrier was never a problem, and we are so very thankful to them. Your name holds much respect in our family.

- G.C. & C.C

"We Have Never Met a More Wonderful Group of People"

It is obvious that the people at Wisner Baum believe in what they do. And that you all really care about your clients.

- The B. Family

"They Worked Very Hard and Kept in Contact, Which Is Very Important to Me"

I appreciate that you care about how I feel and that you take time to use your talents to ensure your every contact with me is warmly professional.

- A.D.B.

"Your Expertise in This Field Gave Me the Utmost Trust and Confidence"

I wanted a fair settlement within an appropriate time frame, and without any public scrutiny. With your hard work and dedication, we were able to achieve those goals.

- T.O.