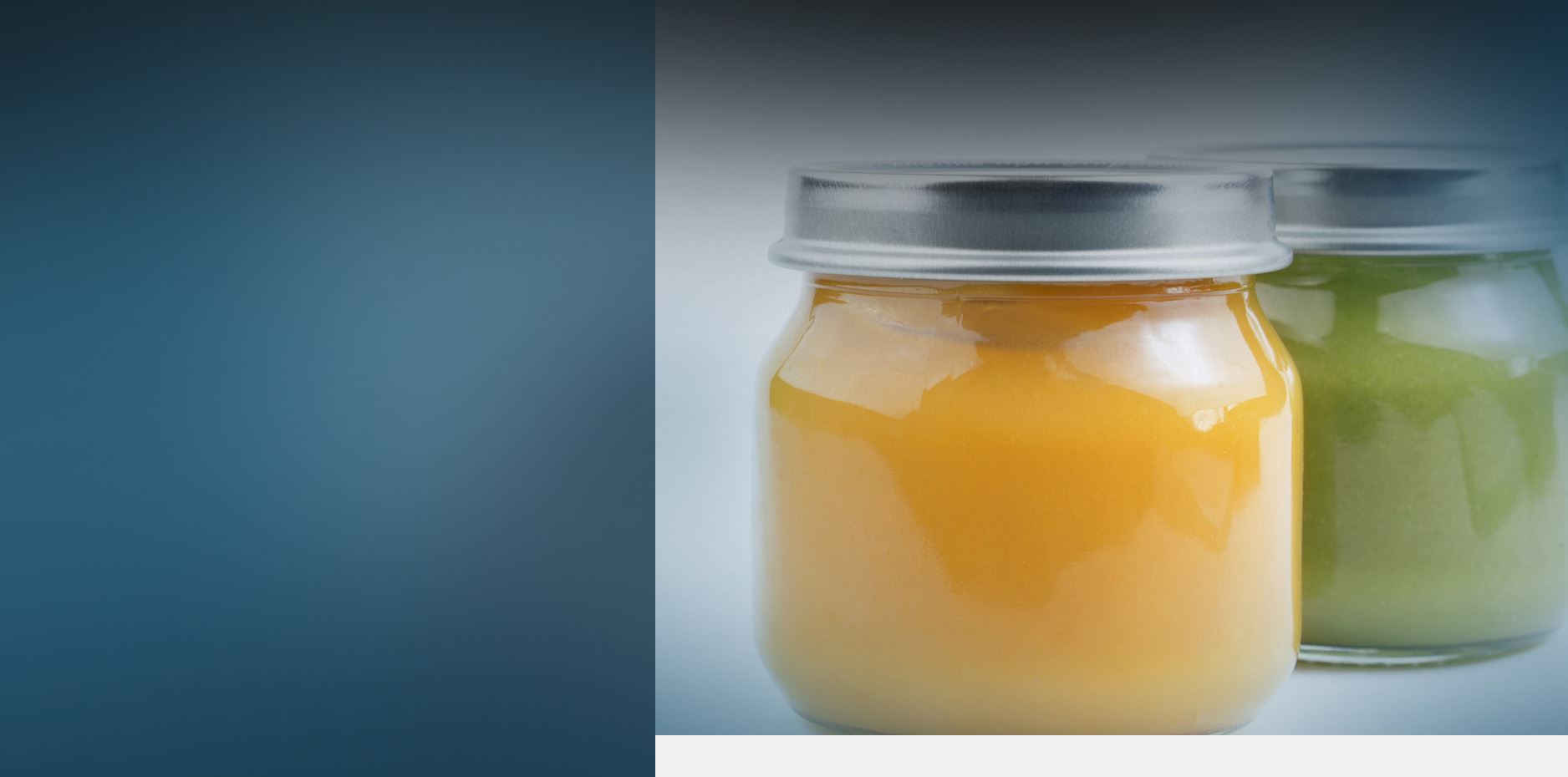 Baby Food Lawyer Q&A Client Focused. Trial Ready. Billions Won.
Baby Food Lawyer Answers Your Questions
To better serve our clients and parents who want to learn more about this serious issue, we posed some commonly asked questions to baby food lawyer Pedram Esfandiary.
If you have more questions or would like to learn more about pursuing a baby food lawsuit, please contact us or call (855) 948-5098 for a free and confidential case evaluation.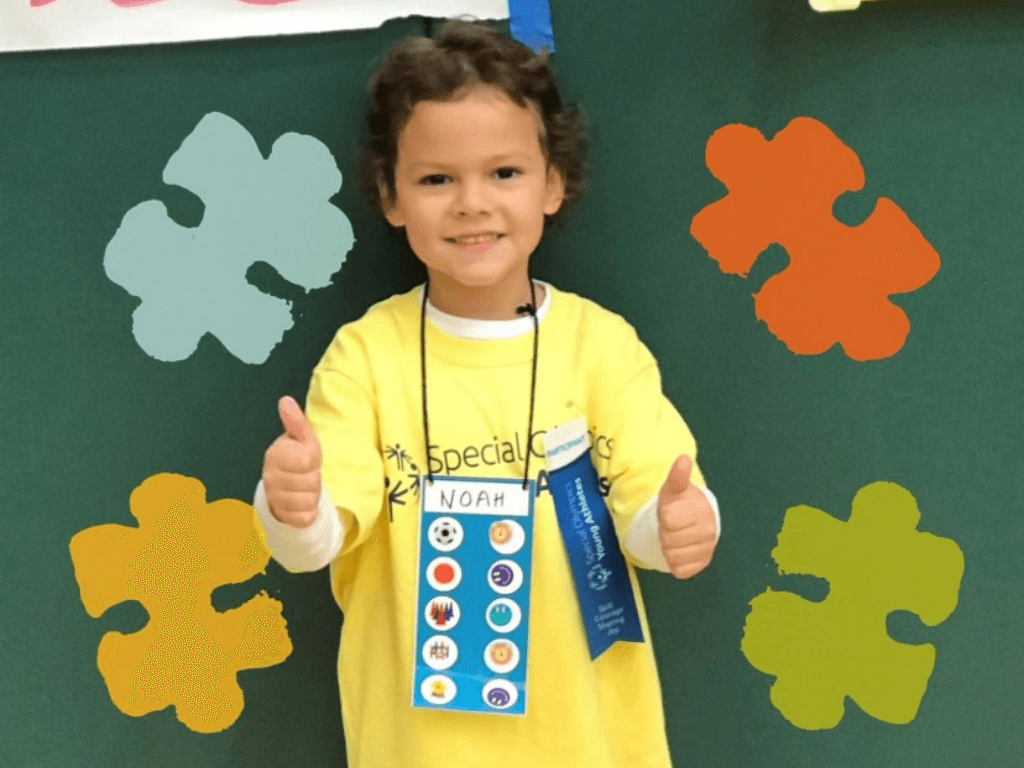 Wisner Baum Lawyers File First Baby Food Lawsuit in California
Wisner Baum filed a first-of-its-kind baby food lawsuit alleging several manufacturers knowingly sell products that contain dangerously high levels of arsenic, lead, cadmium, and mercury. Our clients, Lorenzo and Melissa Cantabrana, allege their seven-year-old son, Noah, was diagnosed with ASD and ADHD after consuming substantial quantities of baby food products from the following companies:
Hain Celestial Group, Inc. (Earth's Best Organic)
Nurture, Inc. (Happy Family Organics and Happy BABY)
Plum PBC (Plum Organics)
Sprout Foods, Inc.
If your child developed autism or ADHD after consuming baby food products from Happy Family Organics (Happy BABY products), Beech-Nut, Earth's Best Organics, Gerber, Plum Organics (Campbell Soup Company), Parent's Choice (Walmart), or Sprout Organic Food, our lawyers are here to help you and your family fight for justice.
Information on Tainted Baby Food
Does my baby food have heavy metals?

Unfortunately, the answer is more than likely yes. Most baby foods have one or more heavy metal in them. According to the Clean Label Project,

roughly 95% of baby foods

contain at least one toxic heavy metal.

What baby foods have heavy metals in them?

Which baby foods are safe?

Baby foods safe from heavy metals exclude ingredients like rice, fruit juices, sweet potatoes, or additives like premade vitamin mixes, all of which routinely test at high levels of heavy metals. If you are worried about heavy metals in the food products you serve your child, try substituting rice-based puffs for snacks made with other grains. Instead of fruit juices, try giving your child water.

If you want to evaluate your baby food for safety, we recommend the following resources:

Clean Label Project: Lists many baby food products using a star ranking system (one star for worst foods that tested high in contaminants to five stars for the best foods that tested low for contaminants).
Healthy Babies Bright Futures: Conducted testing on hundreds of baby food products and listed their findings.
Puremarket: Evaluates foods based on a grading system (F for foods that rank low for purity and nutrition, A for foods that rank high for purity and nutrition). You can also search for the products you regularly buy at the market to ensure they are safe from heavy metals.

Check out our blog for more information on baby foods without heavy metals.

Which heavy metals are in baby foods?

Government reports issued in 2021 found cadmium, lead, mercury, and

arsenic in baby food products

. Lead is arguably the most studied and well-known heavy metal in food. Roughly 1 in 10 children are estimated to consume more than the U.S. Food and Drug Administration's (FDA) daily allowable limit for lead.

Why are heavy metals in baby food?

Arsenic, lead, cadmium, and mercury are environmental pollutants in the air, water, and soil that enter the food supply when plants take them up. According to the FDA, these toxic elements are "unavoidable in the general food supply."

We do not believe this tells the whole story. Our baby food lawsuits maintain that companies are able to manufacture baby foods that are not high in dangerous heavy metals by using alternative ingredients, not adding certain pre-mix minerals and vitamins high in toxic metals, or sampling their ingredients from other sources.

Companies that manufacture baby food products should regularly test for toxic heavy metals to avoid their presence in the foods parents buy for their children. At the very least, baby food companies should warn unsuspecting parents of the existence of toxic metals in baby foods. Without robust safety standards, children are at risk for neurodevelopmental disorders, including autism and ADHD.

Is there a baby food recall over heavy metals?

Yes. Walmart and Beech-Nut have issued baby food recalls for certain products.

The Beech-Nut baby food recall issued in June of 2021 was for Single Grain Rice Cereal item (UPC 52200034705) with expiration date 01MAY2022 and product codes 103470XXXX and 093470XXXX. Beech-Nut recalled the products because heavy metals testing indicated arsenic levels in excess of the FDA's maximum allowable limit of 100 parts per billion.

The Walmart baby food recall was issued in October of 2021 for Parent's Choice (Walmart brand) Rice Baby Cereal 8 oz. The products include:

Lot 21083 | UPC Code #00681131082907 | Best if Used by Date: JUN 24 2022
Lot 21084 | UPC Code #00681131082907 | Best if Used by Date: JUN 25 2022
Lot 21242 | UPC Code #00681131082907 | Best if Used by Date: NOV 30 2022

The Subcommittee on Economic and Consumer Policy Committee on Oversight and Reform's second baby food report issued in September of 2021 noted that public health officials in Alaska tested Gerber and Beech-Nut products and found high levels of arsenic in both brands. Gerber infant rice food tested at 116ppb arsenic, an amount that surpassed the levels detected in Beech-Nut infant rice cereal. But while Beech-Nut issued a recall, Gerber did not. According to the report, Gerber "has taken no such actions to protect consumers" from the heavy metals detected by Alaska public health officials.

With little to no FDA restrictions, baby food manufacturers are free to set their own heavy metals standards for baby food. Until the FDA enacts robust rules for heavy metals in baby foods, government-imposed recalls are unlikely.

To stay updated on company-issued baby food recalls, Very Well Family maintains a recall list that is updated frequently. You can also review the FDA's alerts and advisories for infant formula and other baby food products.

Are toxic metals in baby formula?

Some infant formula testing has revealed high levels of heavy metals. The two metals most commonly found in baby formulas are lead and cadmium.

In 2019, Healthy Babies Bright Futures (HBBF) conducted testing on several leading baby formulas. According to the data, all formulas contained detectible arsenic, mercury, cadmium, and lead. Of the 13 formulas tested, 12 had at least 1 ppb lead, and 6 of the 13 had at least 1 ppb cadmium.

What exposure to heavy metals is safe for my baby?

There is no safe level of heavy metals exposure for babies and young children. The FDA has set the maximum contaminant levels (MCL) in bottled water at 10 ppb inorganic arsenic, 5 ppb lead, and 5 ppb cadmium. The EPA has capped the allowable level of mercury in drinking water at 2 ppb.

The testing results of baby foods and their ingredients outlined in the 2021 House baby food report significantly exceed those levels. The report cited arsenic levels up to 91 times greater, lead levels up to 177 times greater, cadmium levels up to 69 times greater, and mercury levels up to 5 times greater.

However, it is important to note that the FDA and EPA created those limits in reference to adult exposure, not infants, which is why the high levels of heavy metals exposed in the government report are so alarming.

Can toxic metals harm my child?

Yes, studies have shown that exposure to toxic metals as a baby, toddler, or young child can cause neurodevelopmental harm, including autism and ADHD. While other variables, including genetics and exposure to other environmental factors, may also affect healthy brain development, the amount of toxic heavy metals in some baby foods is concerning. Our law firm is determined to hold companies accountable for knowingly selling baby foods tainted with high levels of dangerous heavy metals.

What is the FDA doing to stop heavy metals in baby foods?

Not nearly enough, though we hope that will change. In 2021, the FDA announced its "Closer to Zero" action plan to reduce heavy metals in baby foods to levels "as low as possible." While the plan is a positive step toward protecting children from exposure to heavy metals, it will likely take more than what is in the current version of the plan to truly meet the challenge of reducing heavy metal levels in food closer to zero.

This issue has been around for years, and the FDA has done very little to protect children from heavy metals in their food. Baby food manufacturers are not required to test finished products for toxic heavy metals. No valid explanation exists for this absurd and dangerous policy except to ensure that manufacturers can freely do business without considering the risk to unknowing infants. Baby food companies do not even warn of the substantial presence of toxic heavy metals in their food. We are determined to change this via litigation.

How can I reduce my child's exposure to heavy metals?

Read food labels before you buy: Pay close attention to the first couple of ingredients in the foods you buy. Ingredients are listed in order of predominance in the product. Some baby food pouches or blends may say "kale and pear" or "pumpkin and spinach," but in reality, the first couple of ingredients are sweet potatoes, which should be avoided as they typically test high in heavy metals.

Foods with a long list of ingredients should be avoided, as should rice-based foods or foods that include additives like premade vitamin mixes. If you are unsure, check Puremarket to see how your foods rate for heavy metals.

Breastfeed if you can: Some infant formulas test high for heavy metals, so avoid formula feeding if you can. The American Academy of Pediatrics (AAP) recommends exclusive breastfeeding for about six months, then continued breastfeeding for one year or longer as complementary foods are introduced and as mutually desired by mother and infant.

Serve water, not fruit juice: Some fruit juices for kids test for heavy metals at high levels. Sweeten your child's water with lemon or give them sliced whole fruits rather than packaged fruit juices.

Try making your own purees and baby foods: While most people may not have time to do this, the benefits of making your child's food at home can help your child avoid heavy metals and other contaminants from packaging and manufacturing. Making baby food can be cost-effective as well, as you can choose which ingredients fit your budget and your child's taste. If you want more information on getting started making your own organic baby food, we recommend checking out this book.

Do organic baby foods have heavy metals?

Unfortunately, serving certified organic baby food products from some manufacturers does not necessarily help your child avoid heavy metals. While organic foods are lower in pesticide levels and have less impact on the environment, testing has shown that some organic baby foods are no safer than conventional foods when it comes to heavy metals.

In 2018, Consumer Reports analyzed 50 nationally distributed packaged foods manufactured for babies and toddlers. Twenty of those products labeled organic were just as likely to contain heavy metals as non-organic products.

Is my baby food lawsuit part of a class action?

No. The type of cases we file are called mass torts. These lawsuits are filed on behalf of parents whose children were diagnosed with autism or ADHD after being exposed to baby foods from several leading brands.

How is a mass tort different than a class action lawsuit?

In class action lawsuits, everyone has the same or significantly similar injuries. Therefore, all participants (aside from class representatives) will receive similar amounts of compensation at the end of the case.

A mass tort groups together individual claims or lawsuits before the same court and judge to avoid duplicative discovery and ensure consistent application of laws and procedures. Because the cases are still individual lawsuits, the amount received will not necessarily be uniform. The amount of compensation is based on the actual damages (physical, emotional, and economic) that you have as an individual.

We believe that mass torts offer the best of both worlds when it comes to litigation. By grouping many cases before the same judge, costs are kept down, as any expert testimony, travel, and expenses incurred during discovery can be divided across the whole group. The compensation you receive will more accurately reflect your level of harm instead of being doled out equally to a person who potentially suffered less. Class action lawsuits serve a good purpose. In the baby food litigation, an individualized claim is in parents' best interest.

Do I have a baby food lawsuit?

The easiest way to determine if you have a baby food lawsuit is to fill out our contact form for a free and fast case evaluation. We will review your case immediately and contact you within a matter of days if you are eligible to pursue a lawsuit.

You may have a case if your child developed autism or ADHD after consistently eating baby foods from the following brands:

Beech-Nut
Campbell Soup – Plum Organics
Gerber
Hain Celestial Group – Earth's Best Organic
Nurture – Happy Family Organics and HappyBABY
Sprout Foods – Sprout Organic Food
Walmart – Parent's Choice

How much is my baby food case worth?

It is impossible to predict how much money you could receive from a successful baby food lawsuit. Each case has different damages associated with it, and the extent of a company's wrongdoing is often not fully discovered until our attorneys get deeper into the litigation process.

Victims generally may be eligible to receive compensation for:

Past and future medical expenses
Past and future lost income
Physical and emotional pain and suffering
Punitive damages
Other damages

How long will my case take to resolve?

These cases can last years or be completed relatively quickly, depending on the whims of the companies involved. Mass tort lawsuits often last more than a year, but beyond that minimum estimate, the timelines for each case are impossible to predict. Client-Focused Representation
REVIEWS & TESTIMONIALS
We believe our track record speaks for itself. But you don't have to take our word for it. See what our clients have to say about working with us.
"I Can't Imagine a Better Law Firm"

Multiple lawyers recommended Wisner Baum to me and I have been consistently impressed with the quality of their work.

- Best Law Firms Survey

"They Are About Changing the Systems..."

Wisner Baum are not only amazing attorneys but more importantly, they are activists. They are about changing the systems which got us into trouble in the first place. They understand their role in the process of making change.

- Kim Witczak

"Top Legal Minds in the Country"

The Wisner Baum firm has some of the top legal minds in the country; they are driven, determined, trustworthy, ethical and passionate.

- From Best Lawyers® Best Law Firms

"Diligent & Professional Representation"

Thanks to your efforts I was able to recover from a tragic experience and turn my life around for the best.

- W.T.

"Our Best Interest Was Always Number One on Your List"

A special thank you to your Spanish-speaking staff for the extra effort put into this case. The language barrier was never a problem, and we are so very thankful to them. Your name holds much respect in our family.

- G.C. & C.C

"We Have Never Met a More Wonderful Group of People"

It is obvious that the people at Wisner Baum believe in what they do. And that you all really care about your clients.

- The B. Family

"They Worked Very Hard and Kept in Contact, Which Is Very Important to Me"

I appreciate that you care about how I feel and that you take time to use your talents to ensure your every contact with me is warmly professional.

- A.D.B.

"Your Expertise in This Field Gave Me the Utmost Trust and Confidence"

I wanted a fair settlement within an appropriate time frame, and without any public scrutiny. With your hard work and dedication, we were able to achieve those goals.

- T.O.