A California judge overseeing a first-of-its-kind baby food lawsuit will allow the case to proceed to trial, setting the stage for a massive legal battle between children with neurodevelopmental disorders and several major baby food companies.
The Honorable Judge Amy D. Hogue for the Superior Court of the State of California, County of Los Angeles ruled on May 24, 2022 that plaintiffs' experts in the case of N.C., a minor v. Hain Celestial Group, Inc. et al. used sound methodologies to arrive at their conclusions that toxic heavy metals – found in certain baby foods – can cause autism spectrum disorder (ASD) and attention deficit-hyperactivity disorder (ADHD) in children. 
"The Court finds that, consistent with the Court's gatekeeping role under Sargon, Plaintiffs experts' opinions that heavy metals are capable of being a substantial factor in causing ASD and ADHD are admissible."
"We are pleased but not surprised by Judge Hogue's ruling," says baby food lawyer Pedram Esfandiary. "The science is clear. We believe that once a jury hears the evidence, they will agree that baby food companies knowingly sell products with staggering amounts of arsenic, lead, and mercury and that exposure to these toxic metals caused our client to develop lifelong brain damage and neurological disorders."
The Court, in its order, also repeatedly drew attention to the fact that the Defendant baby food manufacturers repeatedly misquoted Plaintiff's experts testimony when challenging the admissibility of their opinions. The Court's order exhaustively discusses the opinions of Plaintiff's experts and deemed all of the sound and admissible.
The lawsuit filed on behalf of a seven-year-old boy with ASD and ADHD accuses Gerber, Hain, Walmart, and other major baby food companies of knowingly selling infant and baby food products containing dangerous levels of arsenic, lead, cadmium, and mercury, exposure to which has "consistently been associated with autism and ADHD," per the complaint.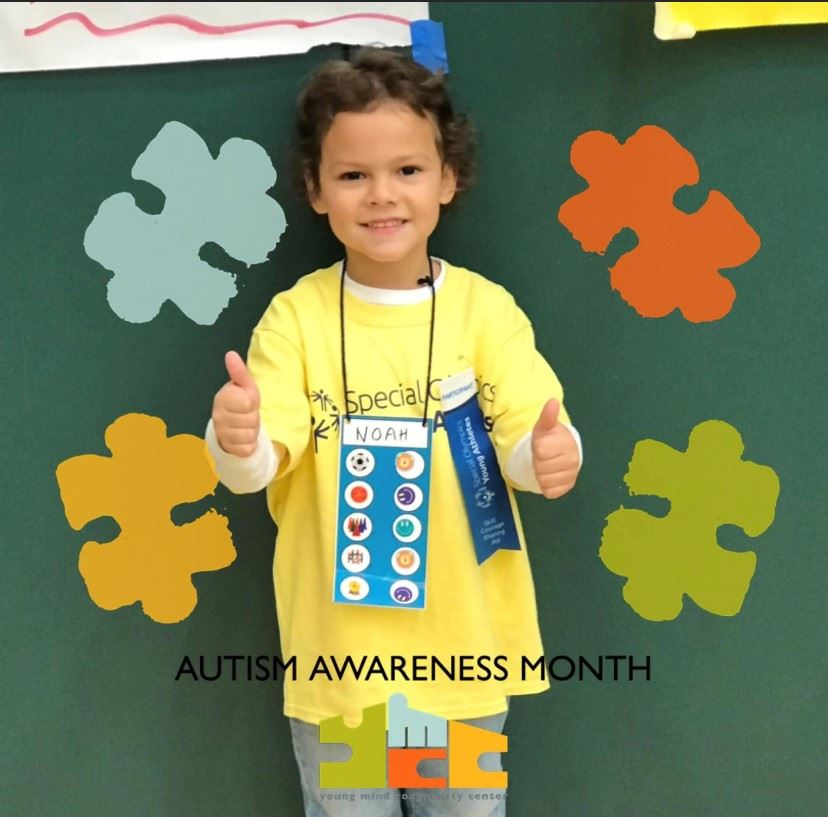 Judge Hogue heard from experts for the plaintiffs and the defendants over the course of several days earlier this year in a Sargon hearing, which gives lawyers for both sides of a legal dispute the opportunity to present their expert witnesses and educate the court on the science that underpins their arguments. In this case, Judge Hogue split the Sargon hearing into two parts with the plaintiffs presenting their experts over four days from January 31 to February 4. The defendants presented their experts on March 14.
After carefully considering the expert opinions, Judge Hogue ruled that all the experts for the plaintiffs used sound logic and valid methodologies to arrive at their opinions that heavy metals can cause ASD and ADHD in children. The case will now move into the discovery phase, which allows the plaintiffs to seek internal documents to help prove their case.
Plaintiff's Experts in Baby Food Case Can Present Evidence at Trial
Judge Hogue found that the plaintiff's general causation experts' opinions "that heavy metals are capable of being a substantial factor in causing ASD and ADHD are admissible." This means that attorneys for the plaintiff will be able to present the following as expert witnesses at trial:
Michael Aschner, Ph.D
Harold and Muriel Block Endowed Chair and Professor of Molecular Pharmacology
Professor of Neuroscience and Pediatrics
Investigator, Rose F. Kennedy Intellectual and Developmental Disabilities Research Center
Member, Nathan Shock Center of Excellence in the Basic Biology of Aging at the Albert Einstein College of Medicine in New York
According to Dr. Aschner, there are "well-established" mechanisms by which lead, arsenic, and mercury can pass through the blood-brain barrier and cause "significant and permanent" disruption to the brain's neuropathways. Furthermore, exposure to these heavy metals can cause ASD in children, and lead exposure can cause ADHD in children via "biologically plausible" mechanisms. Lastly, exposure to mercury, lead, and arsenic "will lead to the additive and synergistic effects of the metals, given that they share common toxicological modes-of-action." His conclusions are "supported by a wealth of epidemiological data."
Dr. Michael Aschner Expert Report
Hannah Gardener, Sc.D
Epidemiologist, University of Miami Miller School of Medicine
Doctorate in Epidemiology, minor in Biostatistics from the Harvard School of Public Health
Consulting epidemiologist, Alzheimer's Prevention Clinic at Cornell Medical School, the Intersocietal Accreditation Commission, the Clean Label Project, and others
Author of over 100 peer-reviewed manuscripts
According to Dr. Gardener, lead, arsenic, and mercury accumulation in the body can cause the development of ASD, and lead accumulation in the body can also cause the development of ADHD. Her opinion is based on peer-reviewed studies.
Dr. Hannah Gardener Expert Report
Beate Ritz, MD, Ph.D
Professor of Epidemiology, UCLA Fielding School of Public Health
Former Vice Chair and Chair of the Epidemiology Department at UCLA
Co-appointments in Environmental Health Sciences and Neurology at UCLA School of Medicine
According to Dr. Ritz, exposure to mercury, arsenic, and lead during sensitive developmental periods in early childhood can cause ASD, and lead exposure can cause ASD at relatively low concentrations. She adds that exposure to lead during sensitive developmental periods in early childhood can cause ADHD, even at low levels of exposure. Her opinion is based on peer-reviewed studies.
Kevin Shapiro, MD, Ph.D
Medical Director and Clinical Executive for Research and Therapeutic Technologies at Cortica Healthcare
Member of the Neurology staff at Children's Hospital Los Angeles
Affiliate member of the Neurology staff at Rady Children's Hospital in San Diego
According to Dr. Shapiro, known environmental risk factors for ASD include "exogenous agents that affect brain function" by altering cellular signaling and neurotransmitter release and by increasing oxidative stress and inflammation, all of which can occur following exposure to heavy metals in utero or within the first two years of life. The mechanisms by which heavy metals affect neuronal function and development in vivo and in vitro overlap "to a significant degree" with the biological pathways that are implicated in ASD pathogenesis. He reached his opinions after an extensive review of the literature on ASD, including its etiology, biological mechanisms, and risk factors.
Dr. Kevin Shapiro Expert Report
Attorneys Say Dangerous Levels of Heavy Metals in Baby Food Products Caused Seven-Year-Old's Autism and ADHD
Attorneys Pedram Esfandiary and R. Brent Wisner from the Baum Hedlund law firm represent Melissa and Lorenzo Cantabrana of Southern California, who allege their minor son, seven-year-old Noah, developed ASD and ADHD after consuming significant amounts of baby foods from the following companies (named as defendants in the complaint):
Hain Celestial Group, Inc. (Earth's Best Organic)
Nurture, Inc. (Happy Family Organics and Happy BABY)
Plum, PMC (Plum Organics)
Sprout Foods, Inc. (Sprout Organic Food)
Baby food lawyers from Baum Hedlund filed the amended complaint captioned N.C., a minor v. Hain Celestial Group, Inc. et al. (Case No. 21STCV22822), on September 7, 2021. This is the first personal injury lawsuit related to heavy metals in baby foods in California. It will also be the first case of its kind in the nation to proceed to trial.
"We hope to get this case in front of a jury as soon as we can," says attorney and senior shareholder R. Brent Wisner. "The Cantabranas deserve the opportunity to stand up in front of these baby food companies and tell them what's happened to their family because the industry decided that profit margins matter more than their son."
More than 1,000 American families have retained Baum Hedlund to represent them in the baby food litigation, which began after a 2021 government report that found baby food products from the seven companies listed above contain dangerous amounts of arsenic, lead, cadmium, and mercury. Noah's mother, Melissa Cantabrana, says she made the connection between her son's neurodevelopmental disorders and baby food after reading the report.
"I was just like blown away," Cantabrana said in a media interview with Spotlight on America. "It made me really angry…to think that these heavy metals are in baby food. And I immediately thought we don't have autism in our family. I instantly knew this is it. This is what I'm talking about."
Noah Cantabrana was diagnosed with autism at two years and nine months. Since then, his mother says, "we work tirelessly, about 8 hours a day in therapy."
Numerous studies have found a link between these toxic heavy metals and neurodevelopmental disorders, including ASD and ADHD. Infants and toddlers are particularly sensitive to heavy metals in baby food because their brains are still developing, and they absorb more heavy metals into their bodies compared to adults.
A 2019 study found consistent evidence supporting a positive association between early life inorganic arsenic exposure and the diagnosis of ASD. A 2017 study published in Nature Communications found that "prenatal and early childhood disruption (excess or deficiency) of multiple metals during critical developmental windows is associated with ASD, and suggests a role for elemental dysregulation in the etiology of ASD."
About Baum Hedlund Baby Food Lawyers
Baum Hedlund is an award-winning plaintiff's firm that has earned some of the largest personal injury and wrongful death verdicts and settlements in recent history. The firm's attorneys have earned worldwide acclaim for groundbreaking legal work, including three successful Roundup cancer trials against Monsanto that culminated in jury verdicts worth a combined $2.42 billion. Attorneys Pedram Esfandiary and R. Brent Wisner served on the trial teams in all three of these cases with Wisner serving as co-lead counsel in two of the three. These and other legal victories have earned major awards and recognition, including Law360's Regional Powerhouse award and the Product Liability Practice Group of the Year. The National Law Journal twice awarded Baum Hedlund attorneys with Elite Trial Lawyers Trial Team of the Year and inducted them into the Verdicts Hall of Fame. The firm is also listed in U.S. News – Best Lawyers® "Best Law Firms" and has maintained an AV® preeminent peer-review rating by Martindale-Hubbell for decades. Since 1985, the firm has won more than $4 billion in verdicts and settlements for clients across all practice areas.