Celexa / Lexapro Lawsuits – Consumer Fraud in Pediatric Use
We are no longer accepting new Celexa/Lexapro cases
Baum Hedlund Aristei & Goldman has been litigating cases against Forest Laboratories Inc. and Forest Pharmaceuticals (now Allergan PLC) in a multidistrict litigation (MDL) in the District of Massachusetts since 2012. The allegations, brought by consumers (parents whose children were prescribed Celexa or Lexapro) and a third party healthcare fund representing thousands of trade workers, relate to the false and misleading marketing of Celexa (citalopram) and Lexapro (escitalopram) for pediatric use.
The Government's 2010 Case Against Drug Maker Forest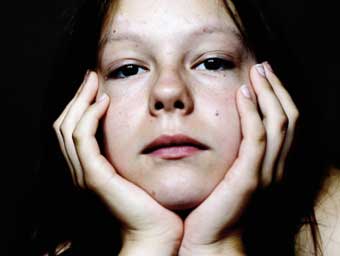 In 2010, Forest entered into a series of settlement agreements with the USAO for the District of Massachusetts. Forest pleaded guilty to one count of obstruction of justice, two counts of distributing a misbranded drug under the Food, Drug and Cosmetic Act, and the illegal off-label promotion of Celexa for use in children and adolescents.
Forest also settled civil allegations initially brought by whistleblowers in qui tam lawsuits. This settlement also resolved, in part, allegations of fraudulent off-label promotion of Celexa and Lexapro for use in children and adolescents.
In total, Forest paid more than $313 million to resolve the criminal and civil claims levied against it.
Lastly, Forest entered into a five-year corporate integrity agreement to address the company's promotional conduct. Each settlement was contingent on the others and required complete honesty from Forest.
"[P]art of my job is to create 'masterful' euphemisms to protect Medical and Marketing." – Amy Rubin, a Regulatory Affairs Manager for Forest
Baum Hedlund Urges DOJ to Reopen Investigation After Unearthing Evidence Forest Deliberately Misled the Government
On January 24, 2018, Baum Hedlund submitted a memorandum along with 79 supporting exhibits to the United States Attorney's Office for the District of Massachusetts demonstrating how Forest Pharmaceuticals Inc. and Forest Laboratories Inc. (both acquired by Allergan in 2014) deliberately misled the DOJ during its investigation.
The government's investigation of Forest focused on the company's illegal off-label promotion of a supposedly positive Celexa study (MD-18 or "Wagner study") and suppression of a negative Celexa study (94404 or the "Lundbeck study," also known as the "European Study). Documents unearthed during the course of the consumer fraud lawsuits in Boston revealed a much deeper deception than the government ever suspected.
The exhibits included in the memo are unsealed court documents from the Celexa / Lexapro litigation, which include deposition testimony of Forest employees and former FDA staffers. Baum Hedlund obtained the documents in discovery and were able to get them unsealed over Forest's objection. According to the documents, the scope and extent of Forest's fraud was not properly disclosed before the 2010 settlement agreements.
Read Baum Hedlund's Letter and Memo Urging the U.S. Attorney's Office to Reopen its Prosecution of Forest Labs (Now Allergan PLC)
Celexa and Lexapro Class Action Lawsuits
Complaints filed by Baum Hedlund against Forest in the multidistrict litigation MDL No. 2067, Master Docket No. 09-MD-2067-NMG before Judge Nathaniel M. Gorton for the District of Massachusetts include:
PAINTERS AND ALLIED TRADES DISTRICT COUNCIL 82 HEALTH CARE FUND, a third-party healthcare payor fund, on behalf of itself and all others similarly situated, Plaintiff, v. FOREST PHARMACEUTICALS, INC. and FOREST LABORATORIES, INC. Defendants.
MARLENE T. LOCONTE, et al., on behalf of themselves and all others similarly situated, Plaintiffs, v. FOREST PHARMACEUTICALS, INC. and FOREST LABORATORIES, INC. Defendants.
According to the lawsuits, Forest misrepresented the efficacy of Celexa and Lexapro for use in children and adolescents, pushed doctors to prescribe the drugs notwithstanding their lack of efficacy and lied to regulators about the conduct of at least one of the studies on which the FDA relied to approve Lexapro in adolescents.
On January 10, 2014, Judge Nathaniel Gorton certified a class of Missouri consumers (parents who purchased Celexa or Lexapro for their children). On March 26, 2014, a settlement was reached in the case ranging from a minimum of $7,650,000 to a maximum of $10,350,000 depending on submitted claims.
Studies Testing Efficacy
Drug makers are required to test drugs for efficacy and safety and submit the results to the FDA before a drug is approved. During these clinical trials, up to hundreds of patients are given either the drug being tested or a placebo (a sugar pill that has no medicinal benefit). Neither the patients nor the researchers testing the drug are supposed to be aware of which patients are receiving the actual medication. They are "double blind."
If either the researchers or the patients are "unblinded" during the clinical trial, it invalidates the data since there is no way to determine whether the effects observed are caused by the drug as opposed to other factors. Blinding is intended to limit the occurrence of conscious and unconscious bias in the conduct and interpretation of a clinical trial. If either the researcher or the patient knows that a drug is being administered, that knowledge will likely influence their assessment. Numerous studies have confirmed this fact. Blinding is a vital factor in medication research.
In trials of antidepressants, patients are interviewed about their symptoms before, during, and at the end of the trial period, which usually lasts six to eight weeks, to determine how much their symptoms have diminished. Their answers are assigned a numerical value and summed to give an overall depression score. The higher the score, the worse the depression.
Many people experience significant symptom relief simply as a result of a belief that they are taking an active medication, even when the pill they are taking is a placebo. This is known as the placebo effect and it can be very powerful – so powerful in fact that, in many trials, those taking the sugar pill achieve as much symptom relief as those taking the drug. Generally, unless a drug company can provide the FDA with two clinical trials in which the patients receiving the drug achieve significantly more symptom improvement than those taking a placebo, the FDA will not approve the drug.
Forest Misrepresented a Pivotal Celexa Study
The primary focus of the government's prosecution of Forest involved the off-label promotion and dissemination of Forest's "positive" MD-18 study and the suppression of its negative Study 94404. MD-18 was a double-blind, placebo-controlled clinical trial in children and adolescents and Study 94404 was a double-blind, placebo-controlled clinical trial in adolescents. Forest's representation during the government's prosecution that MD-18 was a positive study was used to ameliorate Forest's misconduct.
What the government did not know is that MD-18 achieved a positive result due to the improper inclusion of nine patients in the study for whom "the blind was unmistakenly [sic] violated" or, as Forest's medical director put it, who were "automatically unblinded" due to a dispensing error.
When Forest discovered the dispensing error mishap, the company informed the FDA that the final analysis of MD-18 would exclude the unblinded patients. But once Forest realized that the unblinded patients would need to be included in the study to make MD-18 positive (i.e. show that Celexa outperformed a sugar pill), Forest decided to put the unblinded patients back into the final analysis and falsely told the FDA the patients were not actually unblinded.
In a draft letter sent to the FDA regarding the dispensing error, Amy Rubin, a Regulatory Affairs Manager for Forest, characterized the mishap as only having "the potential to cause patient bias."
Dr. Charles Flicker, the Senior Medical Director overseeing MD-18, did not approve of this language. He told Rubin that, while the potential to cause patient bias is a "masterful stroke of euphemism," he wanted the language to be more clear that the "integrity of the blind was unmistakenly [sic] violated."
Rubin replied by thanking Dr. Flicker for the compliment and added, "[P]art of my job is to create 'masterful' euphemisms to protect Medical and Marketing."
"Not only was the disclosure to the FDA dishonest, according to a Forest Regulatory Affairs manager, it was her job to mislead the FDA and protect medical and marketing," says attorney Brent Wisner. "The USAO and the DOJ did not know the full story when they sat down to settle civil and criminal charges against Forest in 2010. The evidence we collected in discovery strongly supports the reopening of the government's investigation and prosecution. Forest should be held to account for the fraud perpetrated on the FDA, the USAO, physicians, parents, and most importantly, children."
Forest Laboratories Inc. and Forest Pharmaceuticals Inc. (now owned by Allergan) and the company's hired "key opinion leaders" have promoted the use of Celexa and Lexapro for use in pediatric depression for nearly 20 years notwithstanding knowledge that all but one of the clinical trials of the drugs failed (on every efficacy measure used during the studies). The one "positive" study showed a small statistical advantage, but did not show a clinically meaningful effect. Thus, Forest/Allergan have exposed children and adolescents to the drugs' risks including an increased risk of suicide without offering a benefit. Forest/Allergan have placed profits over the lives of children and adolescents.
See also: FDA Orders Black Box Suicide Warnings on Antidepressants for Children, Adolescents and Young Adults
Medical Literature Questioning Efficacy of Celexa and Lexapro
In an invited commentary regarding the Cipriani meta-analysis, Jon Jureidini, Professor of Psychiatry at the University of Adelaide, Australia, stated that "antidepressants, including fluoxetine (Prozac), are likely to be more dangerous and less effective treatments than previously recognized, so there is little reason to think that any antidepressant is better than nothing for young people." Read: Antidepressants fail but no cause for therapeutic gloom
Similar Class Actions
National Pediatric Paxil Class Action Settlement – The maker of Paxil settled for $63.8 million in a national pediatric Paxil class settlement which provided more payment to people who paid for Paxil for use by a minor.
Second Phase of National Pediatric Paxil Class Action Settles for $40 Million – The judge in this case approved a final settlement of $40M to reimburse insurance companies, as third-party payers, for their costs in insuring Paxil purchases paid for by the parents of minors prescribed Paxil or Paxil CR.
—————
FAIR USE NOTICE: This may contain copyrighted (©) material the use of which has not always been specifically authorized by the copyright owner. Such material is made available for educational purposes, to advance understanding of human rights, democracy, scientific, moral, ethical, and social justice issues, etc. It is believed that this constitutes a 'fair use' of any such copyrighted material as provided for in Title 17 U.S.C. section 107 of the US Copyright Law. This material is distributed without profit.
Pilliod et al. v. Monsanto Co. $2 Billion

Pharmaceutical Settlement $105 Million

Whistleblower Settlement $18 Million

$18 million settlement for Boeing government overcharging on aircraft maintenance

A Major US Plane Crash $17.5 Million

Commercial Truck Accident $15 Million

$15 million settlement for a person gravely injured by a major truck company

Commercial Truck Accident $8.5 Million

$8.5 million wrongful death verdict against food industry company, Tyson Foods
Best Law Firms 2023

A ranking in The U.S. News – Best Lawyers® "Best Law Firms" is widely regarded by both client and legal professionals as a significant honor. It is considered the most reliable, unbiased source of legal referrals anywhere.

The Truck Safety Coalition

Wisner Baum is proud to be a sponsor of The Truck Safety Coalition, a a group of caring individuals dedicated to reducing the number of deaths and injuries caused by truck-related crashes. Our support enables them to help families and save lives.

California Powerhouse

Law360 recognizes law firms that have a strong regional presence, working on important matters within their home state. "[Wisner Baum] possesses a David v. Goliath-sized slingshot while seeking justice for everyday citizens it believes were harmed or killed through corporate wrongdoing."

Elite Trial Lawyers

NLJ and American Lawyer Media honor law firms and attorneys as Elite Trial Lawyers for their cutting-edge legal work on behalf of plaintiffs in practice areas ranging from mass torts to securities litigation.

Listed in Best Lawyers

Best Lawyers is the oldest and most respected peer-review publication in the legal profession. A listing in Best Lawyers is widely regarded by both clients and legal professionals as a significant honor, conferred on a lawyer by his or her peers.

AV Top Ranked Law Firm

Less than one-half of one percent of firms across the nation have achieved this ranking. A firm must have a high percentage of lawyers who have achieved the prestigious AV® Preeminent rating by Martindale-Hubbell®.

Verdicts Hall of Fame

The National Law Journal inducted Wisner Baum into the Verdicts Hall of Fame for obtaining the $2 billion landmark verdict in the Roundup cancer case of Pilliod et al. v. Monsanto. The verdict was #1 in California and #2 in the U.S. in 2019 and is #9 in American history.

Super Lawyers

Super Lawyers is a rating service of outstanding lawyers from more than 70 practice areas who have attained a high-degree of peer recognition and professional achievement.

National Trial Lawyers Top 100

The National Trial Lawyers Top 100 recognized the law firms of Wisner Baum, the Miller Firm and Audet & Partners with the 2019 Trial Team of the Year award (in the Mass Torts category) for their work in the groundbreaking case of Dewayne "Lee" Johnson v. Monsanto Company.

AV Preeminent Peer Review Rated

An AV® rating reflects an attorney who has reached the heights of professional excellence. The rating signifies the highest legal ability, and very high adherence to professional standards of conduct, ethics, reliability, and diligence.

Avvo 10.0 Rating

Wisner Baum is proud to have all of its lawyers listed in Avvo, a legal directory connecting people in need of legal services with lawyers and connecting lawyers to lawyers. Eight of our attorneys have earned a 10.0 perfect rating with Avvo.

Top Jury Verdict in
CA and USA

TopVerdict.com ranks our $2 billion verdict in Pilliod et al. v. Monsanto as the biggest verdict in California and the second largest verdict in the U.S. in 2019. It is the ninth largest verdict in U.S. history.

Lawdragon 500 Leading Plaintiff Consumer Lawyers

Published annually, the Lawdragon 500 Leading Plaintiff Consumer Lawyers list recognizes the "best of the best" in this area of the law through nominations, research, and review by a board of their peers.

Product Liability Practice Group of the Year

In 2020, Law360 honored the law firms "behind the litigation wins and major deals that resonated throughout the legal industry." It recognized our success in several landmark cases.

Top Personal Injury Jury Verdict in California

In 2018, our $289 million Johnson v. Monsanto verdict was the largest personal injury verdict in California. TopVerdict.com also ranked it #2 among all verdicts in California and #10 in the nation.

Bar Register of Preeminent Lawyers

The Bar Register is the definitive guide to the most distinguished law firms in America. It includes only those select law practices that have earned the highest rating in the Martindale-Hubbell Law Directory and have been designated by their colleagues as preeminent in their field.
Firm Reviews
What Our Clients Are Saying
I Can't Imagine a Better Law Firm - Best Law Firms Survey

They Are About Changing the Systems... - Kim Witczak

Top Legal Minds in the Country - From Best Lawyers® Best Law Firms

Diligent & Professional Representation - W.T.

Our Best Interest Was Always Number One on Your List - G.C. & C.C