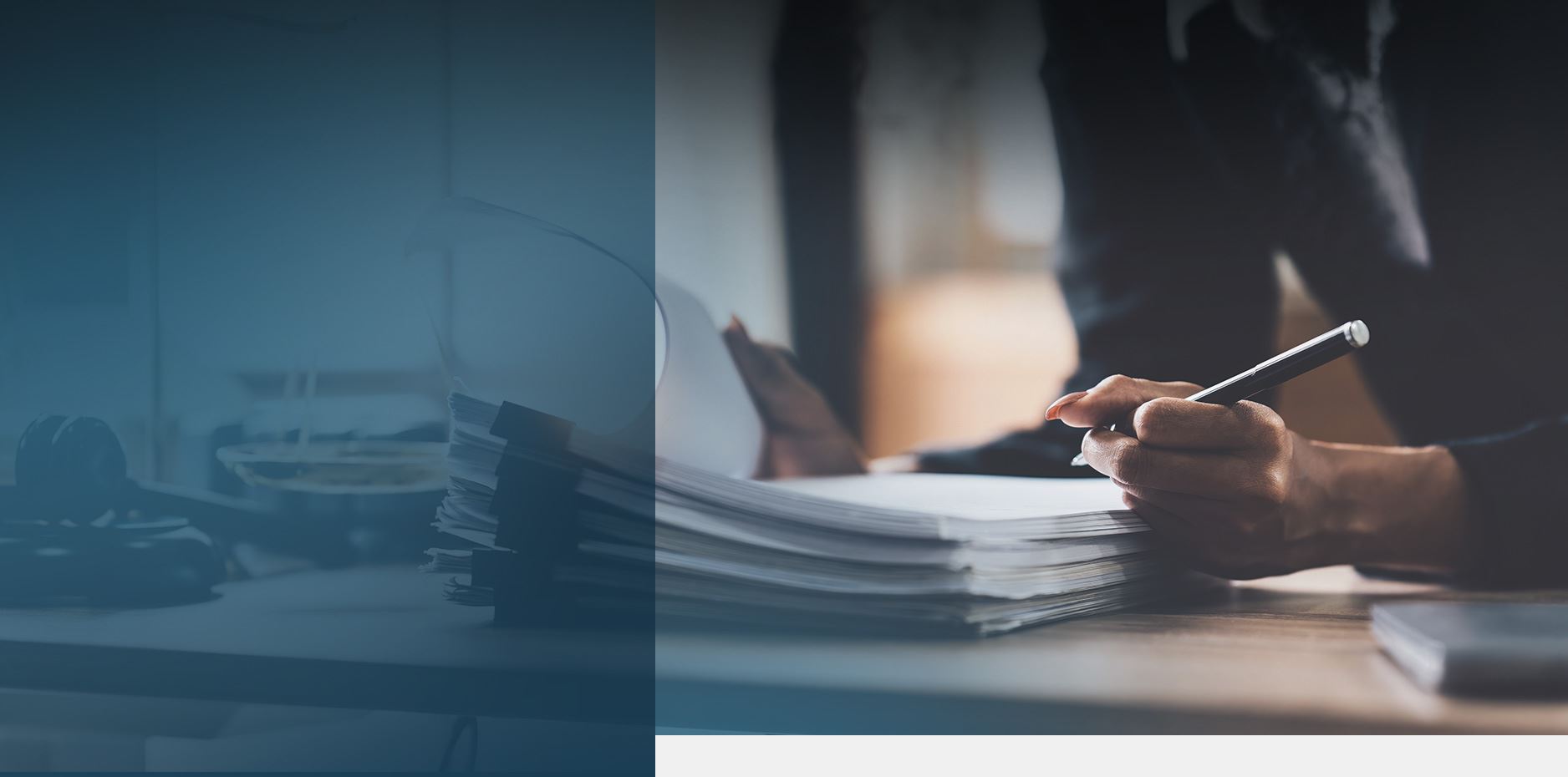 Zoloft Class Action Lawsuit Client Focused. Trial Ready. Billions Won.
Zoloft Class Action Claims Drug Company Misled Consumers about Zoloft's Ability to Treat Depression
We are no longer accepting new Zoloft cases
Baum Hedlund, Aristei & Goldman, and Pendley Baudin & Coffin have filed a consumer fraud class action lawsuit alleging that drug manufacturer Pfizer, Inc. deliberately and falsely misled consumers regarding the effectiveness of the company's antidepressant, Zoloft (generic name sertraline).
Zoloft has generated over $30 billion in sales since its release in 1991, but research suggests that the drug is, at best, little more effective than a sugar pill.
The class action lawsuit, case no. 13-CV-00414-PSG, filed on January 29, 2013, alleges that Pfizer orchestrated a massive marketing campaign designed to convince, in the face of the vast majority of clinical trial data to the contrary, that Zoloft was a very effective (e.g., "Zoloft has helped millions with depression") and safe treatment for depression.
The lawsuit alleges that Pfizer engaged in a consistent and deliberate pattern of withholding from consumers and physicians critical information regarding Zoloft's true effectiveness (or lack thereof), including the following:
The majority of clinical trials designed to substantiate Zoloft's effectiveness demonstrated that it was not superior to placebo.
The minimal difference between Zoloft and placebo in the only two studies that showed Zoloft had more of an effect than placebo was obtained through data manipulation and was of little or no consequence to resolving people's depression.
Pfizer has pursued a policy to ensure that consumers and healthcare professionals remain unaware of the results of negative studies.
By means of "ghostwritten" medical journal articles (written by Pfizer or companies hired by Pfizer) and hidden payments to prominent physicians (known as key opinion leaders), Pfizer has concealed its significant influence over Zoloft's manufactured image of apparent effectiveness.
Pfizer's actions demonstrate a deliberate pattern of deception that has made it impossible for prescribing physicians to weigh the risks versus benefits of the drug and for consumers to make informed decisions about whether to take Zoloft. The lawsuit seeks to require Pfizer to stop its alleged unlawful conduct, including changing the drug label (package insert) for Zoloft to disclose the negative studies which show Zoloft's true efficacy (or lack thereof).
The lawsuit also seeks to recover monetary damages "for the millions of consumers who were tricked into purchasing Zoloft."
The class action lawsuit was filed in the United States District Court for the Northern District of California, San Jose Division, on behalf of Laura A. Plumlee, of Watsonville, California, and on behalf of consumers nationwide and in California who purchased and/or paid for Zoloft for the treatment of depression from its launch in 1991 to the present.
The lawsuit follows a 60 Minutes segment that aired on February 19, 2012 called "Treating Depression: Is there a placebo effect?"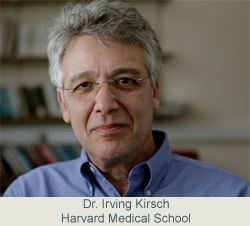 ​Irving Kirsch, an associate director of the Placebo Studies Program at Harvard Medical School analyzed all of the available clinical trial data for a number of antidepressants, including Zoloft, and found that the "difference between drug and placebo is very, very small," and "in half of the studies, non-existent." In his recently published book, "The Emperor's New Drugs," Kirsch explained that the "drug companies knew how small the effect of their medications were compared to placebos, and so did the FDA and other regulatory agencies. The companies found various ways to make the data seem more favorable to their products … My colleagues and I hadn't really discovered anything new. We had merely revealed their 'dirty little secret'."
Corroborating Dr. Kirsch, recently retired director of the FDA's division of psychiatry products, Dr. Thomas Laughren, admitted to 60 Minutes that the difference between the antidepressants and placebo is "modest." In fact, as far back as 1991, prior to Zoloft's approval in the United States, FDA officials expressed fears that the agency's approval of Zoloft would be challenged because the FDA is not "as demanding as it ought to be in regard to its standards for establishing the efficacy of antidepressant drug products."
Internal FDA and Pfizer documents support the allegations in the complaint, illustrating that Zoloft's efficacy is far from what Pfizer has represented to doctors and the consuming public.
Zoloft and the Placebo Effect
Drug makers are required to test drugs for efficacy and safety and submit the results to the FDA before the drug is approved. During these clinical trials, up to hundreds of patients are given either the drug being tested or a placebo (a sugar pill that has no medicinal benefit). Neither the patients nor the researchers testing the drug are supposed to be aware of which patients are receiving the actual medication.
In trials of antidepressants, patients are interviewed about their symptoms (usually using the 17-question Hamilton Rating Scale for Depression, or "HAM-D") before, during, and at the end of the trial period, which usually lasts six to eight weeks, to determine how much their symptoms have diminished. Their answers are assigned a numerical value and summed to give an overall HAM-D depression score. The higher the score, the worse the depression.
However, many people experience significant symptom relief simply as a result of a belief that they are taking an active medication, even when the pill they are taking is a placebo. This is known as the placebo effect and it can be very powerful – so powerful in fact that, in many trials, those taking the sugar pill achieve as much symptom relief, according to HAM-D scores, as those taking the drug. Unless a drug company can provide to the FDA at least two clinical trials in which the patients receiving the drug achieve significantly more symptom improvement as measured by the HAM-D than those taking a placebo, the agency will not approve the drug.
Zoloft Side Effects
Antidepressants can have serious side effects and, without significant symptom improvement, the risk of injury from taking the drug far outweighs the benefit.
All SSRI (selective serotonin reuptake inhibitor) antidepressants, such as Zoloft, carry black box warnings (the FDA's most serious warning) stating that "antidepressants increased the risk compared to placebo of suicidal thinking and behavior (suicidality) in children, adolescents, and young adults in short term studies of major depressive disorder (MDD) and other psychiatric disorders."
Antidepressants such as Zoloft have also been linked to a number of serious birth defects in children born to mothers who have taken the drugs. Zoloft birth defects include:
Abdominal birth defects
Autism spectrum disorders
Heart defects
Cleft lip and cleft palate
Clubfoot
Skull defects
Limb defects
Neural-tube defects
Zoloft side effects also include:
Nausea and dizziness
Drowsiness and loss of coordination
Dry mouth and Loss of appetite
Diarrhea
Shaking/tremors and headaches
Intense withdrawal symptoms
Disfiguring facial and body tics (indicating brain damage)
Manipulating the System, Deceiving Consumers
Pfizer conducted six efficacy trials that were carefully designed by the company to show that Zoloft was better than a sugar pill at treating depression. However, in only two of these trials was Zoloft able to "beat" the placebo in terms of lowered scores on the Hamilton Rating Scale.
Four out of six Zoloft trials demonstrated no benefit over placebo when taking the drug and the benefits measured in the two "successful" trials were minimal at best. This occurred despite the fact that these studies were specifically designed to maximize the superiority of the drug over placebo. In fact, the average difference in HAM-D scores between the drug group and the placebo group at the end of these trials was so small that a number of members of the FDA committee that reviewed the data questioned whether the small difference was significant enough to warrant Zoloft approval.
According to the complaint filed by Baum Hedlund, Zoloft's product insert and label never provided doctors with sufficient information to allow them to conduct the necessary benefit/risk assessment for their patients, nor did it allow patients to make informed decisions about whether to take the drug.
Publication Bias
According to the complaint, Pfizer engaged in a practice known as publication bias, in which only clinical trials that achieve positive results (i.e., the drug outperforms the placebo) are published in medical journals. This practice makes it virtually impossible for physicians and consumers to reach an informed decision about a drug's actual effectiveness, and exposes them to side effects and risks associated with these medications.
Dr. David Healy, a psychopharmacologist and professor at the University of Wales College of Medicine, and a colleague conducted an analysis of Zoloft articles that were "coordinated" by a medical communications company called Current Medical Direction ("CMD"). Pfizer had hired CMD to promote Zoloft in the 1990's. David Healy & Dinah Cattell, Interface Between Authorship, Industry and Science in the Domain of Therapeutics, 183 British J. of Psych. 22-27 (2003). According to the study, CMD coordinated over 85 medical journal articles about Zoloft during a three-year period. By early 2001, 55 of these articles had been published in journals such as the New England Journal of Medicine, Journal of the American Medical Association (JAMA), Archives of General Psychiatry and the American Journal of Psychiatry. Of course, all of the clinical trial results were favorable to Zoloft. The analysis found that "the CMD-linked articles report[ed] universally positive results" and that there were "significant discrepancies between published data and the raw data from the actual clinical trials." Most of the 85 articles appeared to have been authored by CMD and, in a number of instances, the authors were listed in Pfizer internal memos as "TBD" (i.e., "to be determined"). The study concluded that:
The combination of distinguished journal, distinguished author, an efficient distribution system and sponsored platforms appears to have led to an impact on the therapeutics domain greatly in excess of 50% of the impact of the rest of the literature on sertraline. The impact of this literature on third-party payers and other interested parties is at present unquantifiable. The question of literature impact would seem to be tied closely to the nature of ghostwriting. Authorship lines from perceived opinion-leaders with minimal company representation and non-declaration of other non-academic authorship inputs increase the likelihood that these articles will be influential with prescribers and purchasers.
Safety Advocates – Wisner Baum
Wisner Baum first began litigating Zoloft cases against Pfizer in 1999 when it filed one of the first Zoloft suicide cases in the nation and then went on to represent dozens of families in Zoloft suicide and suicide attempt cases against Pfizer. The firm has represented over 3,000 individuals across the United States in all types of SSRI antidepressant cases. Wisner Baum represented hundreds of families across the United States whose children are suffering from, or who have died from, a major birth defect after the mother took an antidepressant during pregnancy.
$2.0 Billion Verdict Personal Injury

In May of 2019, the jury in the case of Pilliod et al. v, Monsanto Company ordered the agrochemical giant to pay $2.055 billion in damages to the plaintiffs, Alva and Alberta Pilliod, a Bay Area couple in their 70s.

$105 Million Settlement Pharmaceutical Settlement

Wisner Baum obtained $105 million on behalf of multiple clients involved in a pharmaceutical negligence case.

$18 Million Settlement Whistleblower Settlement

Wisner Baum secured an $18 million settlement against the Boeing Company for overcharging the U.S. government on aircraft maintenance.

$17.5 Million Settlement A Major US Plane Crash

Wisner Baum obtained a $17.5 million settlement on behalf of a client who was killed in a major U.S. plane crash.

$15 Million Settlement Truck Accident

Our firm successfully negotiated a $15 million catastrophic injury settlement for our clients. The case stemmed from a Southern California accident involving a commercial truck and a pedestrian. Client-Focused Representation
REVIEWS & TESTIMONIALS
We believe our track record speaks for itself. But you don't have to take our word for it. See what our clients have to say about working with us.
"I Can't Imagine a Better Law Firm"

Multiple lawyers recommended Wisner Baum to me and I have been consistently impressed with the quality of their work.

- Best Law Firms Survey

"They Are About Changing the Systems..."

Wisner Baum are not only amazing attorneys but more importantly, they are activists. They are about changing the systems which got us into trouble in the first place. They understand their role in the process of making change.

- Kim Witczak

"Top Legal Minds in the Country"

The Wisner Baum firm has some of the top legal minds in the country; they are driven, determined, trustworthy, ethical and passionate.

- From Best Lawyers® Best Law Firms

"Diligent & Professional Representation"

Thanks to your efforts I was able to recover from a tragic experience and turn my life around for the best.

- W.T.

"Our Best Interest Was Always Number One on Your List"

A special thank you to your Spanish-speaking staff for the extra effort put into this case. The language barrier was never a problem, and we are so very thankful to them. Your name holds much respect in our family.

- G.C. & C.C

"We Have Never Met a More Wonderful Group of People"

It is obvious that the people at Wisner Baum believe in what they do. And that you all really care about your clients.

- The B. Family

"They Worked Very Hard and Kept in Contact, Which Is Very Important to Me"

I appreciate that you care about how I feel and that you take time to use your talents to ensure your every contact with me is warmly professional.

- A.D.B.

"Your Expertise in This Field Gave Me the Utmost Trust and Confidence"

I wanted a fair settlement within an appropriate time frame, and without any public scrutiny. With your hard work and dedication, we were able to achieve those goals.

- T.O.