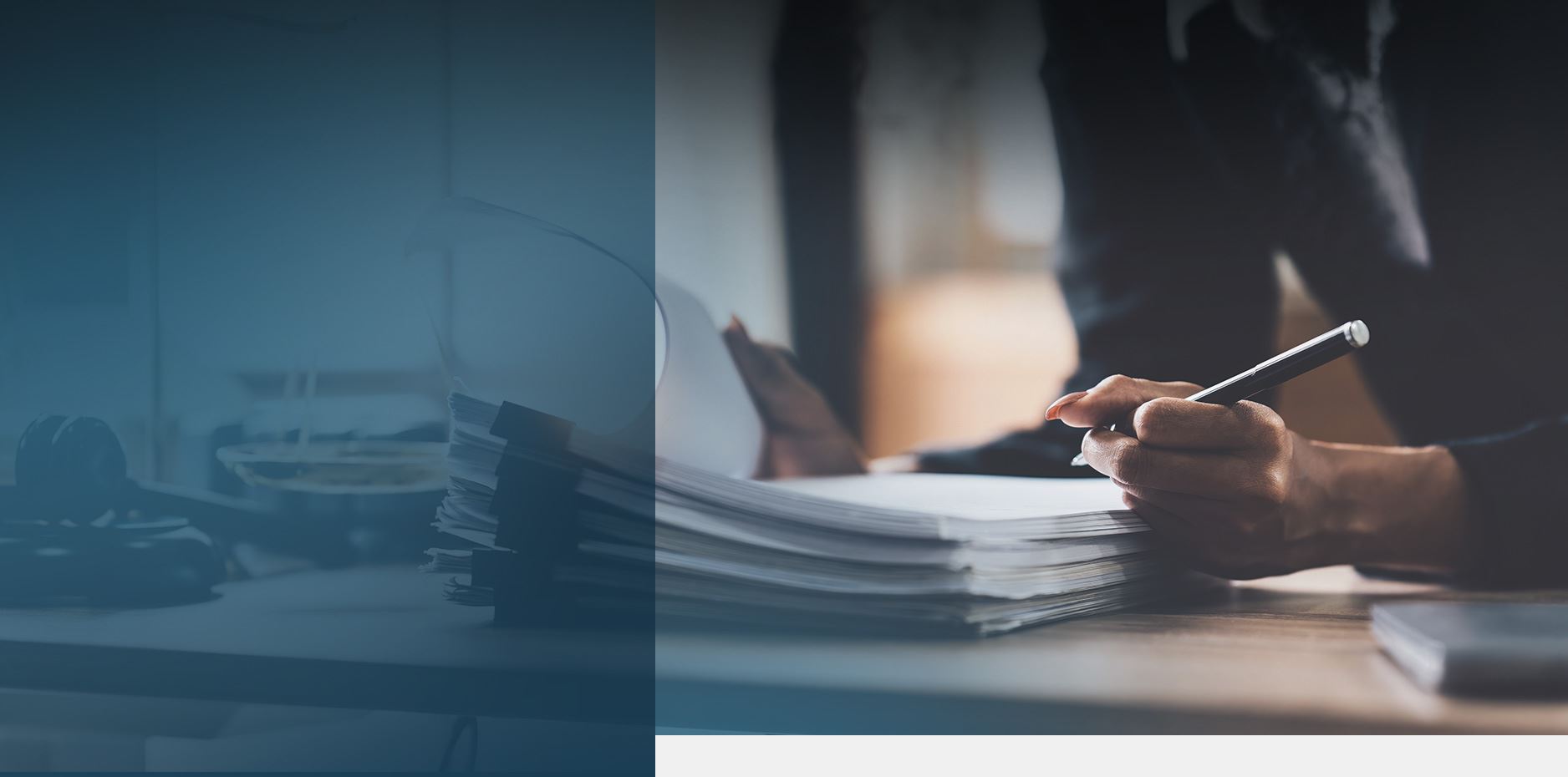 Glyphosate Based Herbicide Study Client Focused. Trial Ready. Billions Won.
Glyphosate-Based Herbicide Study Shows Multiple Ingredients are Toxic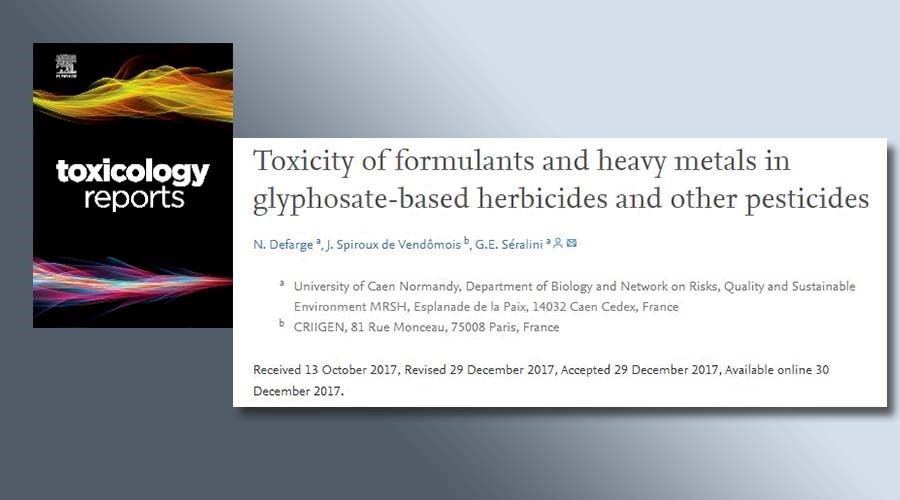 ​Scientists studying the toxic effects of glyphosate, 14 herbicides (including Roundup) that contain glyphosate, and several other chemicals (called "formulants" or "adjuvants") also present in herbicides, have produced compelling evidence that glyphosate formulations are more toxic than glyphosate in isolation. Their findings lead to an unavoidable conclusion: regulatory agencies, which have approved glyphosate-based herbicides (GBH) primarily based on studies of glyphosate alone, have not properly scrutinized glyphosate formulations as they are used by consumers.
Glyphosate is Only One Ingredient Among Many in Herbicides Like Roundup
The researchers, Professor Gilles-Eric Séralini from the University of Caen Normandy, France, and his colleagues, Dr. Nicolas Defarge and Dr. Joël Spiroux, first tested glyphosate alone, on both plants and human cells, diluted to percentages that are recommended for agricultural use. They report, "No observable adverse effect was measured."
In a second test, tomato plants were watered and sprayed for 7 days under the following exposure conditions:
Water only (control)
Glyphosate alone
POEA, polyethoxylated tallowamine, a surfactant. Surfactants are additional ingredients that help the herbicide cling to the leaf and increase herbicide leaf penetration.
Glycophan, a GBH, tested at recommended agricultural dilutions (RAD)
Roundup GT, a GBH, tested at RAD
Roundup Weathermax, a GBH, tested at RAD
Photos of the plants, which can be seen online on page 4 of the study, tell the story. Seralini and his team found that most of the toxic effects occurred during the first 5 days. Over the first 5 days, glyphosate alone "did not show any herbicidal activity." The three GBH formulations, however, all showed clear toxic effects. As the photos suggest, the formulant POEA was highly herbicidal within three days of exposure.
"After 7 days, G [glyphosate] alone began to desiccate and to whiten a few upper leaves, only starting to demonstrate minor herbicidal effects, while plants had already been killed by all the other treatments except water (control C)."
Testing on human embryonic kidney cells produced similar results. The cells were killed by GBH formulations within 90 minutes, while glyphosate alone did not demonstrate similar toxicity. The authors report that the GBH formulations were thousands of times more toxic to the cells than glyphosate alone.
POEA demonstrated the same toxicity as the glyphosate-based herbicides. In fact, the researchers stated that the POEA formulant was 3,450 times more toxic than glyphosate alone. They believe that POEA may be "the real principal of toxicity" in the herbicide formulations that contain it.
The researchers also studied very low levels of exposure to the glyphosate formulations, formulants, and glyphosate alone. Even at levels that were not obviously toxic to the cells, all of the exposures produced endocrine disruption.
The study produced one other surprising finding: researchers found the heavy metals arsenic, chromium, cobalt, lead and nickel – all known to be toxic and endocrine disruptors – in 22 pesticides, including 11 glyphosate-based pesticides. (Herbicides are included in the pesticide category.)
Glyphosate-Based Herbicide Study Shows Cancer Linked Chemical May Be the Least of Our Worries
The results of this testing, according to Seralini and his colleagues, indicate that glyphosate may be the least toxic substance in most glyphosate-based herbicides. This raises a serious problem, because it is testing on glyphosate that is used by regulatory agencies to determine acceptable levels of exposure GBH formulations such as Roundup. Surfactants and other formulants, if they are known (manufacturers are not required to identify the inert ingredients in their pesticides) are not tested for long-term health effects.
The authors of this glyphosate-based herbicide study make two important recommendations:
Regulatory experiments to determine acceptable daily intake of herbicides should be performed with the "full formulations and all components" of the herbicides being assessed.
The same full formulations and components should be declared and measured to identify all the active ingredients in the herbicides.
Summary Information
Title
Toxicity of formulants and heavy metals in glyphosate-based herbicides and other pesticides
Authors
N. Defarge1, J. Spiroux de Vendômois2, G. E. Séralini1
University of Caen Normandy, Department of Biology and Network on Risks, Quality and Sustainable Environment MRSH, Esplanade de la Paix, 14032 Caen Cedex, France
CRIIGEN, 81 Rue Monceau, 75008 Paris, FranceNetwork on Risks, Quality and Sustainable Environment MRSH, University of Caen Normandy, Esplanade de la Paix, CS 14032, Caen Cedex 5, France
Journal
Toxicology Reports, 5 (2018), 156-163. Available online December 30, 2017
Funding
This work was supported by the University of Caen and the Committee of Research and Independent Information on Genetic Engineering (CRIIGEN). It received funding from Alibio Institute and Ekibio Foundation, the Regional Council Ile de France, the Regional Council Rhône-Alpes, JMG Foundation, Foundation Lea Nature, Nature Vivante, Malongo, and the Sustainable Food Alliance. The authors wish to thank the European Deputy Michèle Rivasi for the support to accomplish this work. OVER $4 billion
in verdicts & Settlements
Our top priority is to devise customized legal strategies that are tailored to the unique legal needs of our clients, no matter how simple or complicated their situations, might be.
$2.0 Billion Verdict Personal Injury

In May of 2019, the jury in the case of Pilliod et al. v, Monsanto Company ordered the agrochemical giant to pay $2.055 billion in damages to the plaintiffs, Alva and Alberta Pilliod, a Bay Area couple in their 70s.

$289.2 Million Verdict Personal Injury

On Aug. 10, 2018, a San Francisco jury ordered Monsanto to pay $39.25 million in compensatory damages and $250 million in punitive damages to Mr. Johnson, a former groundskeeper who alleged exposure to Monsanto's herbicides caused him to develop terminal non-Hodgkin lymphoma.

$265 Million Settlement Fatal Train Crash

In 2016, Wisner Baum attorney Timothy A. Loranger and six other attorneys in the Plaintiffs' Management Committee were able to secure a $265 million settlement for victims of the 2015 Amtrak 188 derailment in Philadelphia, one of the largest in the U.S. for 2016.

$105 Million Settlement Pharmaceutical Settlement

Wisner Baum obtained $105 million on behalf of multiple clients involved in a pharmaceutical negligence case.

$80 Million Verdict Personal Injury

Wisner Baum attorneys served on the trial team in the case of Hardeman v. Monsanto Company, which resulted in an $80 million jury verdict for the plaintiff, Edwin Hardeman.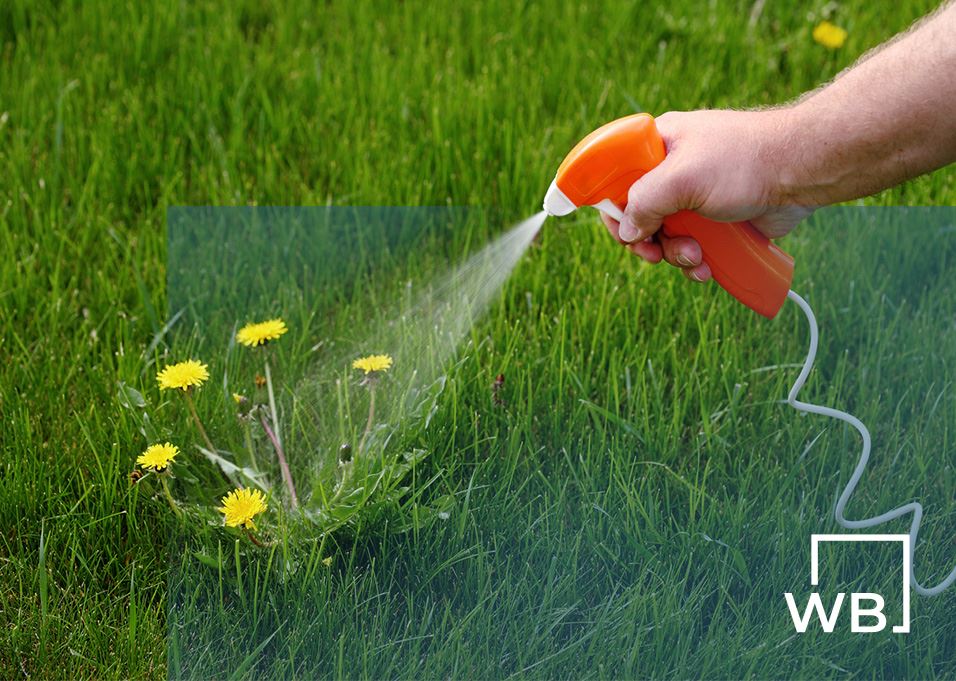 Client-Focused Representation
REVIEWS & TESTIMONIALS
We believe our track record speaks for itself. But you don't have to take our word for it. See what our clients have to say about working with us.
"I Can't Imagine a Better Law Firm"

Multiple lawyers recommended Wisner Baum to me and I have been consistently impressed with the quality of their work.

- Best Law Firms Survey

"They Are About Changing the Systems..."

Wisner Baum are not only amazing attorneys but more importantly, they are activists. They are about changing the systems which got us into trouble in the first place. They understand their role in the process of making change.

- Kim Witczak

"Top Legal Minds in the Country"

The Wisner Baum firm has some of the top legal minds in the country; they are driven, determined, trustworthy, ethical and passionate.

- From Best Lawyers® Best Law Firms

"Diligent & Professional Representation"

Thanks to your efforts I was able to recover from a tragic experience and turn my life around for the best.

- W.T.

"Our Best Interest Was Always Number One on Your List"

A special thank you to your Spanish-speaking staff for the extra effort put into this case. The language barrier was never a problem, and we are so very thankful to them. Your name holds much respect in our family.

- G.C. & C.C

"We Have Never Met a More Wonderful Group of People"

It is obvious that the people at Wisner Baum believe in what they do. And that you all really care about your clients.

- The B. Family

"They Worked Very Hard and Kept in Contact, Which Is Very Important to Me"

I appreciate that you care about how I feel and that you take time to use your talents to ensure your every contact with me is warmly professional.

- A.D.B.

"Your Expertise in This Field Gave Me the Utmost Trust and Confidence"

I wanted a fair settlement within an appropriate time frame, and without any public scrutiny. With your hard work and dedication, we were able to achieve those goals.

- T.O.