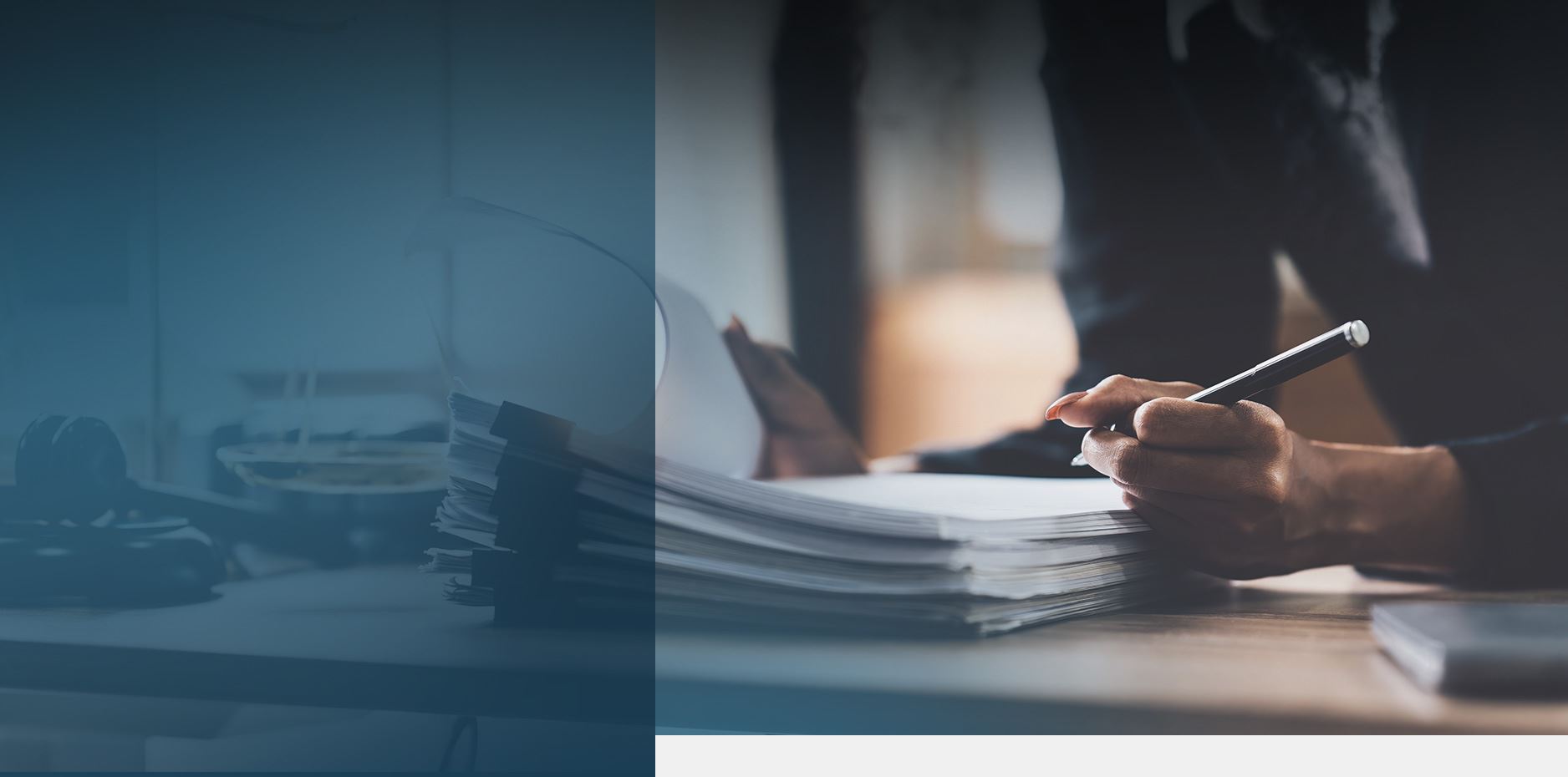 Glyphosate DNA Damage Client Focused. Trial Ready. Billions Won.
Scientists Say Glyphosate DNA Damage May Cause Cancer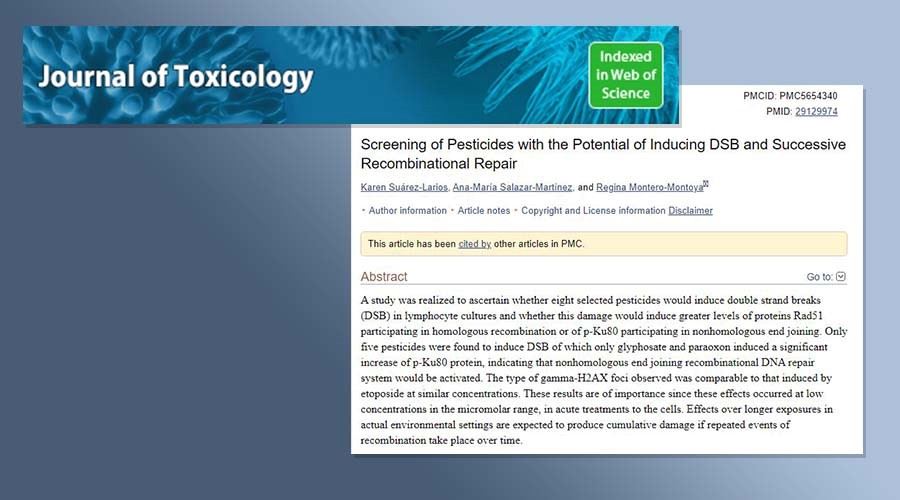 Scientists investigating the impact of pesticides on the DNA in lymphocytes (a type of white blood cell) found that glyphosate may cause a type of DNA damage that can lead to cancer. The finding is particularly important in that glyphosate has been linked in several studies to non-Hodgkin lymphoma, a type of cancer that affects lymphocytes.
Glyphosate DNA Damage and Double Strand Breaks
The researchers tested eight pesticides and found that glyphosate was among four chemical compounds that "showed a significant effect" on the number of lymphocyte cells with a type of DNA damage known as a double strand break (DSB). Double strand breaks can lead to alterations in chromosomes that are characteristic of non-Hodgkin lymphoma.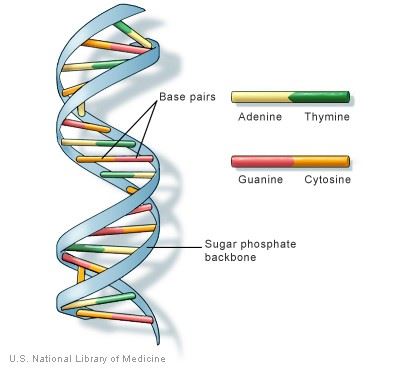 What is a double strand break? Let's start with the word "strand." You've probably seen diagrams of the structure of DNA, the complex molecule found in all cells that many have compared to an instruction book for building and operating each person's body. Genes and chromosomes – the "paragraphs" and "chapters" in the genetic "how to" book – are made of DNA. Models of DNA usually show two chains twisted around each other with stair steps joining them like a spiral staircase. Those chains are the "strands" that are severed in a double strand break.
As you might imagine, when those strands break, it may result in the "stairs" falling apart too. That is a problem because those stairs are made up of four molecules that serve as the "letters" – adenine (A), cytosine (C), guanine (G) and thymine (T) – that spell out the genetic instructions telling the body what to do and how to do it. Those chemical letters, known as bases, are the basic building blocks of DNA.
In a double strand break, a significant number of those letters, along with the part of the strand holding them in place, can get separated from the "staircase." The DNA breaks down. Making matters worse, the main mechanism that the cell uses to repair DSBs, a series of chemical reactions called non-homologous end joining (NHEJ), can't fully repair the damage.
The NHEJ mechanism, as the authors of this study mention, is "known to be prone to error."
"Uncontrolled cell proliferation* is a hallmark of cancer…. multiple mutations that accumulate in somatic cells over many years eventually remove an elaborate set of controls that would otherwise prevent cancer cells from dividing unchecked." [* Proliferation is the process of cell growth and division.] — Katherine Hyland, Professor of Biochemistry & Biophysics, University of California San Francisco Institute for Human Genetics
Finding Double Strand Breaks in DNA After Herbicide Exposure
Evidence of glyphosate DNA damage comes in the form of proteins that are involved in the NHEJ repair process. The proteins are the "tools" left at the DNA repair worksite that provide evidence that a double strand break has occurred.
In this study, the researchers were looking for two key proteins. One is named gamma-H2AX. The location of gamma-H2AX at the NHEJ repair site is called a gamma-H2AX focus (plural foci). Another protein involved in the DNA repair process is called p-Ku80. Both proteins are considered "biomarkers" (biological evidence) for double strand breaks.
The researchers exposed lymphocyte cells to varying doses of each the eight pesticides. Five pesticides induced double strand breaks, but only two induced significant increases in p-Ku80: glyphosate and the chemical paraoxon.
Paraoxon is a metabolite of one of the most dangerous pesticides in the world – parathion. When parathion is ingested, it is chemically transformed (metabolized) into paraoxon in the body. Paraoxon is even more toxic than parathion. Glyphosate is clearly not in good company here.
According to the study, "[g]lyphosate was found to significantly induce the presence of p-Ku80 in a dose dependent manner." In other words, increasing the dose appeared to increase the glyphosate DNA damage.
The degree of damage to the DNA was classified according to the percentage of cells that contained no gamma-H2AX foci (undamaged), between 1 and 10 H2AX foci (moderate damage), or more than 10 H2AX foci (severe damage). The authors reported that "glyphosate and paraoxon showed an increase of cells with more than 10 foci, related to the concentration [the dose of glyphosate the cell received]." Larger doses were tied to more gamma-H2AX foci. Each gamma-H2AX focus represents a double strand break.
"Chromosomal translocations are a hallmark of non-Hodgkin lymphoma (NHL) and can arise as a consequence of misrepair of DNA double-strand breaks." — Deidre A. Hill et al., "Risk of non-Hodgkin lymphoma (NHL) in relation to germline variation in DNA repair and related genes," Blood (2006);108: 3161-3167. (Note: A definition of chromosomal translocation can be found at reference.com.)
In discussing their results, the authors explain that the level of damage they observed may have been enough to induce a form of non-homologous end joining, which has been demonstrated to produce chromosomal alterations that are "of great concern in the development of leukemia, lymphoma and secondary cancers." The authors stress that the effects they observed occurred in low concentrations of the pesticides and over relatively short time periods. This, they suggest, raises the possibility that "longer exposures in actual environmental settings" could produce "cumulative damage" over time.
It is this cumulative damage that is thought to be behind the accumulation of mutations that leads to cancer.
Summary Information
Title
Screening of Pesticides with the Potential of Inducing DSB and Successive Recombinational Repair
Authors
Karen Suárez-Larios, Ana-María Salazar-Martínez, and Regina Montero-Montoya
Department of Genomic Medicine and Environmental Toxicology, Institute for Biomedical Investigations, National Autonomous University of Mexico, Post Office Box 70228, 04510 Mexico City, Mexico
Journal
Journal of Toxicology (2017). Published 10 October 2017
Funding
This work was realized by funds from the Universitary Program to Support Science and Technology (PAPIIT, Project no. IN203011-3) and a fellowship by Consejo Nacional de Ciencia y Tecnología (no. 220284) for Karen Suárez-Larios, M.S., a student at the Ph.D. Program of Biological Science,
UNAM. The authors acknowledge the valuable comments of Chemist Guillermina Vázquez and Biologist Juan Pablo Pánico. OVER $4 billion
in verdicts & Settlements
Our top priority is to devise customized legal strategies that are tailored to the unique legal needs of our clients, no matter how simple or complicated their situations, might be.
$2.0 Billion Verdict Personal Injury

In May of 2019, the jury in the case of Pilliod et al. v, Monsanto Company ordered the agrochemical giant to pay $2.055 billion in damages to the plaintiffs, Alva and Alberta Pilliod, a Bay Area couple in their 70s.

$289.2 Million Verdict Personal Injury

On Aug. 10, 2018, a San Francisco jury ordered Monsanto to pay $39.25 million in compensatory damages and $250 million in punitive damages to Mr. Johnson, a former groundskeeper who alleged exposure to Monsanto's herbicides caused him to develop terminal non-Hodgkin lymphoma.

$265 Million Settlement Fatal Train Crash

In 2016, Wisner Baum attorney Timothy A. Loranger and six other attorneys in the Plaintiffs' Management Committee were able to secure a $265 million settlement for victims of the 2015 Amtrak 188 derailment in Philadelphia, one of the largest in the U.S. for 2016.

$105 Million Settlement Pharmaceutical Settlement

Wisner Baum obtained $105 million on behalf of multiple clients involved in a pharmaceutical negligence case.

$80 Million Verdict Personal Injury

Wisner Baum attorneys served on the trial team in the case of Hardeman v. Monsanto Company, which resulted in an $80 million jury verdict for the plaintiff, Edwin Hardeman.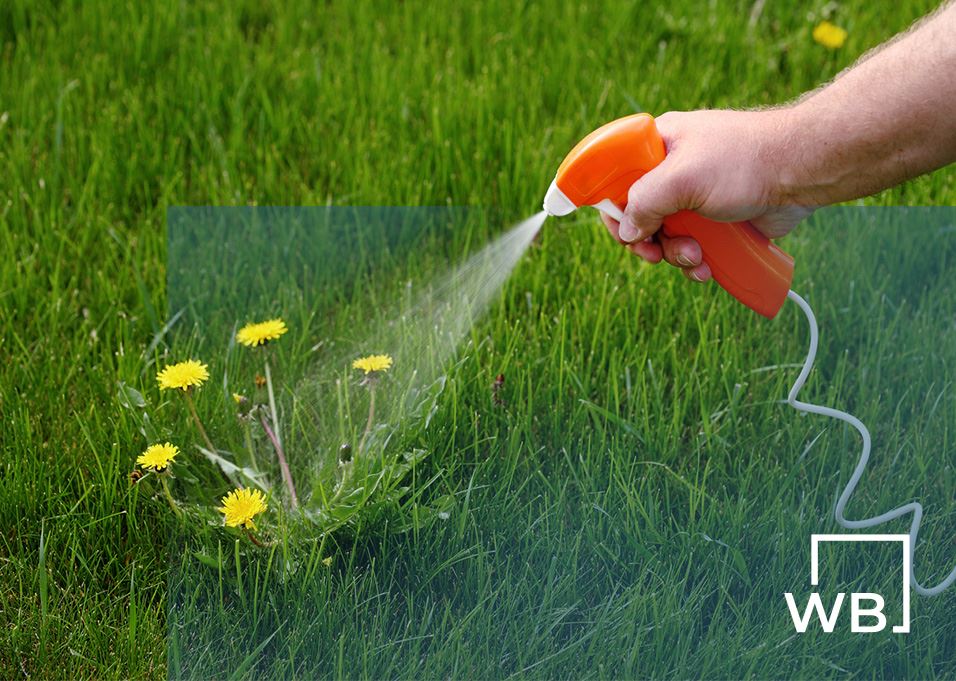 Client-Focused Representation
REVIEWS & TESTIMONIALS
We believe our track record speaks for itself. But you don't have to take our word for it. See what our clients have to say about working with us.
"I Can't Imagine a Better Law Firm"

Multiple lawyers recommended Wisner Baum to me and I have been consistently impressed with the quality of their work.

- Best Law Firms Survey

"They Are About Changing the Systems..."

Wisner Baum are not only amazing attorneys but more importantly, they are activists. They are about changing the systems which got us into trouble in the first place. They understand their role in the process of making change.

- Kim Witczak

"Top Legal Minds in the Country"

The Wisner Baum firm has some of the top legal minds in the country; they are driven, determined, trustworthy, ethical and passionate.

- From Best Lawyers® Best Law Firms

"Diligent & Professional Representation"

Thanks to your efforts I was able to recover from a tragic experience and turn my life around for the best.

- W.T.

"Our Best Interest Was Always Number One on Your List"

A special thank you to your Spanish-speaking staff for the extra effort put into this case. The language barrier was never a problem, and we are so very thankful to them. Your name holds much respect in our family.

- G.C. & C.C

"We Have Never Met a More Wonderful Group of People"

It is obvious that the people at Wisner Baum believe in what they do. And that you all really care about your clients.

- The B. Family

"They Worked Very Hard and Kept in Contact, Which Is Very Important to Me"

I appreciate that you care about how I feel and that you take time to use your talents to ensure your every contact with me is warmly professional.

- A.D.B.

"Your Expertise in This Field Gave Me the Utmost Trust and Confidence"

I wanted a fair settlement within an appropriate time frame, and without any public scrutiny. With your hard work and dedication, we were able to achieve those goals.

- T.O.