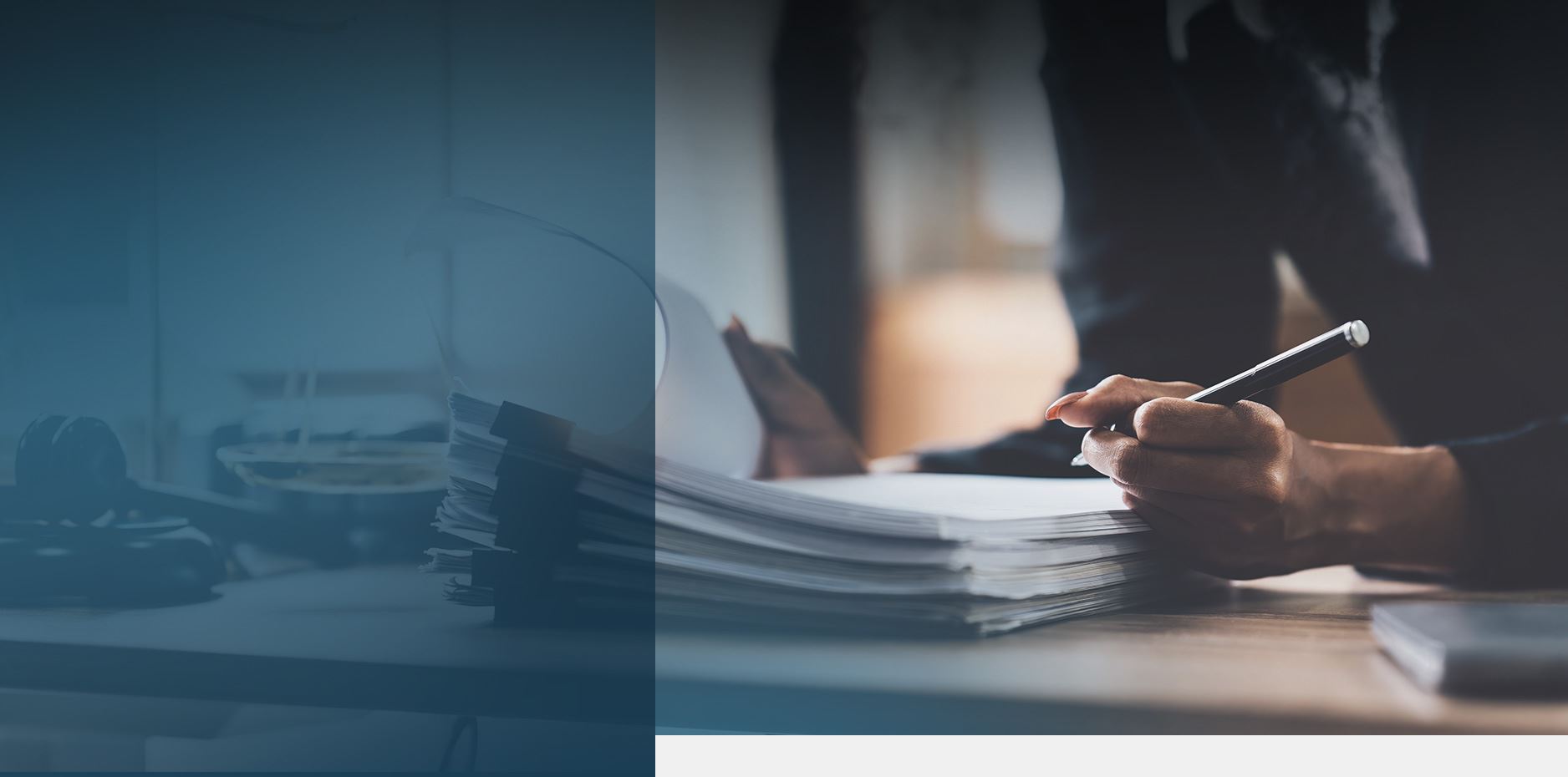 Intestinal Disorder Epidemic Client Focused. Trial Ready. Billions Won.
Intestinal Disorder Epidemic Linked to Roundup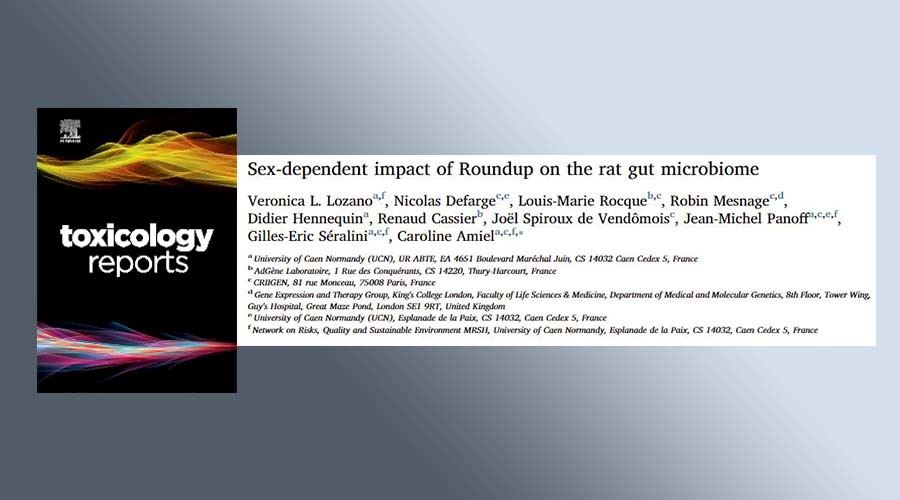 ​The microorganisms that inhabit the intestinal tract, collectively known as the "gut microbiome," have been found to play a very important role in human health. Imbalances in the gut microbiome have been tied to a growing intestinal disorder epidemic involving multiple conditions and diseases, including obesity, type 2 diabetes, heart disease, inflammatory bowel disease, colon cancer, arthritis, and even depression and anxiety. In this study, scientists found Roundup-caused changes in the gut microbiome of rats that are highly relevant to parallel changes in human gut function.
French scientists from the University of Caen Normandy and Committee of Research and Independent Information on Genetic Engineering (CRIIGEN) used two methods to investigate the impact of Roundup on the rat microbiome. In one they collected feces samples from rats that had been part of a long-term study in which the animals were exposed to three different concentrations of Roundup mixed in drinking water: .1 part per billion (ppb), 400 parts per million (PPM), and 5,000 ppm. The rats were exposed to Roundup for 673 days and compared to control rats of the same age raised in similar conditions but not exposed.
Using a form of gene sequencing, they were able to identify 141 bacteria families in the feces and analyze the effects of Roundup on the bacteria. The researchers found that Roundup exposure caused changes to the gut microorganism balance of female rats only. Specifically, they found an increase in bacteria of the Bacteroidetes family S24-7 and a decrease in the Lactobacillaceae family bacteria.
These findings are significant for several reasons. Those who remember their taxonomy, the branch of science that deals with the classification of organisms, know that organisms are classified by a series of ever-narrowing categories, starting with the animal kingdom and narrowing into phyla (singular phylum), classes, orders, families, genera (singular genus) and finally species.
As noted above, the researchers in this study found increases in S24-7 bacteria and decreases in Lactobacillaceae family bacteria. The Lactobacillaceae family is part of the Firmicutes phylum of organisms. S24-7 is a family of bacteria within the order bacteroidales and the phylum Bacteroidetes.
In other words, this study found that glyphosate exposure produced a reduction in bacteria of the Firmicutes phylum and an increase in bacteria from the Bacteroidetes phylum. The authors point out that this same pattern has been seen in the microbiome alterations of mice that developed fatty liver disease. An increase in Bacteroidetes S24-7 bacteria is also associated with "obesity and inflammatory events in a mice model," the authors note.
Finally, and most importantly, those two phyla— Bacteroidetes and Firmicutes—are the two major phyla of the microorganisms that make up the human gut microbiome. The authors write,
"The alteration of the Firmicutes to Bacteroidetes ratio by the exposure to environmental pollutants, including by R as shown in this study, has a profound effect on human gut function because Firmicutes and Bacteroidetes are the two dominant phyla in human gut microbiota."
The scientists who conducted this study believe that exposure to Roundup residues in the environment, by creating an imbalance in the microorganisms that live in the digestive tract, could play a significant role in the intestinal disorder epidemic that plagues the 21st century. These imbalances play a key role in a wide range of diseases.
What we don't know about the effects of Roundup and glyphosate-based herbicides would probably fill several books. The same is true of what we are just beginning to find out about Roundup and similar chemicals. The authors of this study call for long-term toxicity studies involving the gut microbiome prior to the market authorization of herbicides like Roundup "to protect human populations from the toxicity of gut microbiome disruptors."
Summary Information
Title
Sex-dependent impact of Roundup on the rat gut microbiome
Authors
Veronica L. Lozano6, Nicolas Defarge5, Louis-Marie Rocque3, Robin Mesnage3,4, Didier Hennequin1, Renaud Cassier2, Joël Spiroux de Vendômois3, Jean-Michel Panoff1,3,5,6, Gilles-Eric Séralini3,6, Caroline Amiel 3,5
University of Caen Normandy (UCN), UR ABTE, EA 4651 Boulevard Maréchal Juin, CS 14032 Caen Cedex 5, France
AdGène Laboratoire, 1 Rue des Conquérants, CS 14220, Thury-Harcourt, France
CRIIGEN, 81 rue Monceau, 75008 Paris, France
Gene Expression and Therapy Group, King's College London, Faculty of Life Sciences & Medicine, Department of Medical and Molecular Genetics, 8th Floor, Tower Wing, Guy's Hospital, Great Maze Pond, London SE1 9RT, United Kingdom
University of Caen Normandy (UCN), Esplanade de la Paix, CS 14032, Caen Cedex 5, France
Network on Risks, Quality and Sustainable Environment MRSH, University of Caen Normandy, Esplanade de la Paix, CS 14032, Caen Cedex 5, France
Journal
Toxicology Reports, 5 (2018), 96-107. Available online December 19, 2017
Funding
The Regional Council of Ile de France is acknowledged together with CRIIGEN structural support. The authors also thank Lea Nature and Biocoop Foundations. OVER $4 billion
in verdicts & Settlements
Our top priority is to devise customized legal strategies that are tailored to the unique legal needs of our clients, no matter how simple or complicated their situations, might be.
$2.0 Billion Verdict Personal Injury

In May of 2019, the jury in the case of Pilliod et al. v, Monsanto Company ordered the agrochemical giant to pay $2.055 billion in damages to the plaintiffs, Alva and Alberta Pilliod, a Bay Area couple in their 70s.

$289.2 Million Verdict Personal Injury

On Aug. 10, 2018, a San Francisco jury ordered Monsanto to pay $39.25 million in compensatory damages and $250 million in punitive damages to Mr. Johnson, a former groundskeeper who alleged exposure to Monsanto's herbicides caused him to develop terminal non-Hodgkin lymphoma.

$265 Million Settlement Fatal Train Crash

In 2016, Wisner Baum attorney Timothy A. Loranger and six other attorneys in the Plaintiffs' Management Committee were able to secure a $265 million settlement for victims of the 2015 Amtrak 188 derailment in Philadelphia, one of the largest in the U.S. for 2016.

$105 Million Settlement Pharmaceutical Settlement

Wisner Baum obtained $105 million on behalf of multiple clients involved in a pharmaceutical negligence case.

$80 Million Verdict Personal Injury

Wisner Baum attorneys served on the trial team in the case of Hardeman v. Monsanto Company, which resulted in an $80 million jury verdict for the plaintiff, Edwin Hardeman.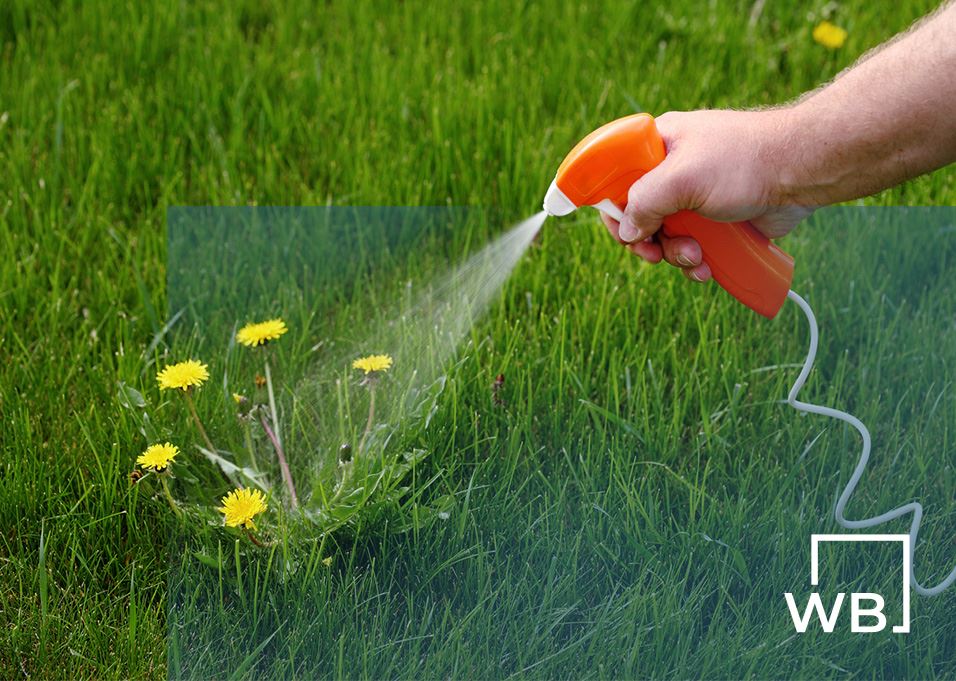 Client-Focused Representation
REVIEWS & TESTIMONIALS
We believe our track record speaks for itself. But you don't have to take our word for it. See what our clients have to say about working with us.
"I Can't Imagine a Better Law Firm"

Multiple lawyers recommended Wisner Baum to me and I have been consistently impressed with the quality of their work.

- Best Law Firms Survey

"They Are About Changing the Systems..."

Wisner Baum are not only amazing attorneys but more importantly, they are activists. They are about changing the systems which got us into trouble in the first place. They understand their role in the process of making change.

- Kim Witczak

"Top Legal Minds in the Country"

The Wisner Baum firm has some of the top legal minds in the country; they are driven, determined, trustworthy, ethical and passionate.

- From Best Lawyers® Best Law Firms

"Diligent & Professional Representation"

Thanks to your efforts I was able to recover from a tragic experience and turn my life around for the best.

- W.T.

"Our Best Interest Was Always Number One on Your List"

A special thank you to your Spanish-speaking staff for the extra effort put into this case. The language barrier was never a problem, and we are so very thankful to them. Your name holds much respect in our family.

- G.C. & C.C

"We Have Never Met a More Wonderful Group of People"

It is obvious that the people at Wisner Baum believe in what they do. And that you all really care about your clients.

- The B. Family

"They Worked Very Hard and Kept in Contact, Which Is Very Important to Me"

I appreciate that you care about how I feel and that you take time to use your talents to ensure your every contact with me is warmly professional.

- A.D.B.

"Your Expertise in This Field Gave Me the Utmost Trust and Confidence"

I wanted a fair settlement within an appropriate time frame, and without any public scrutiny. With your hard work and dedication, we were able to achieve those goals.

- T.O.