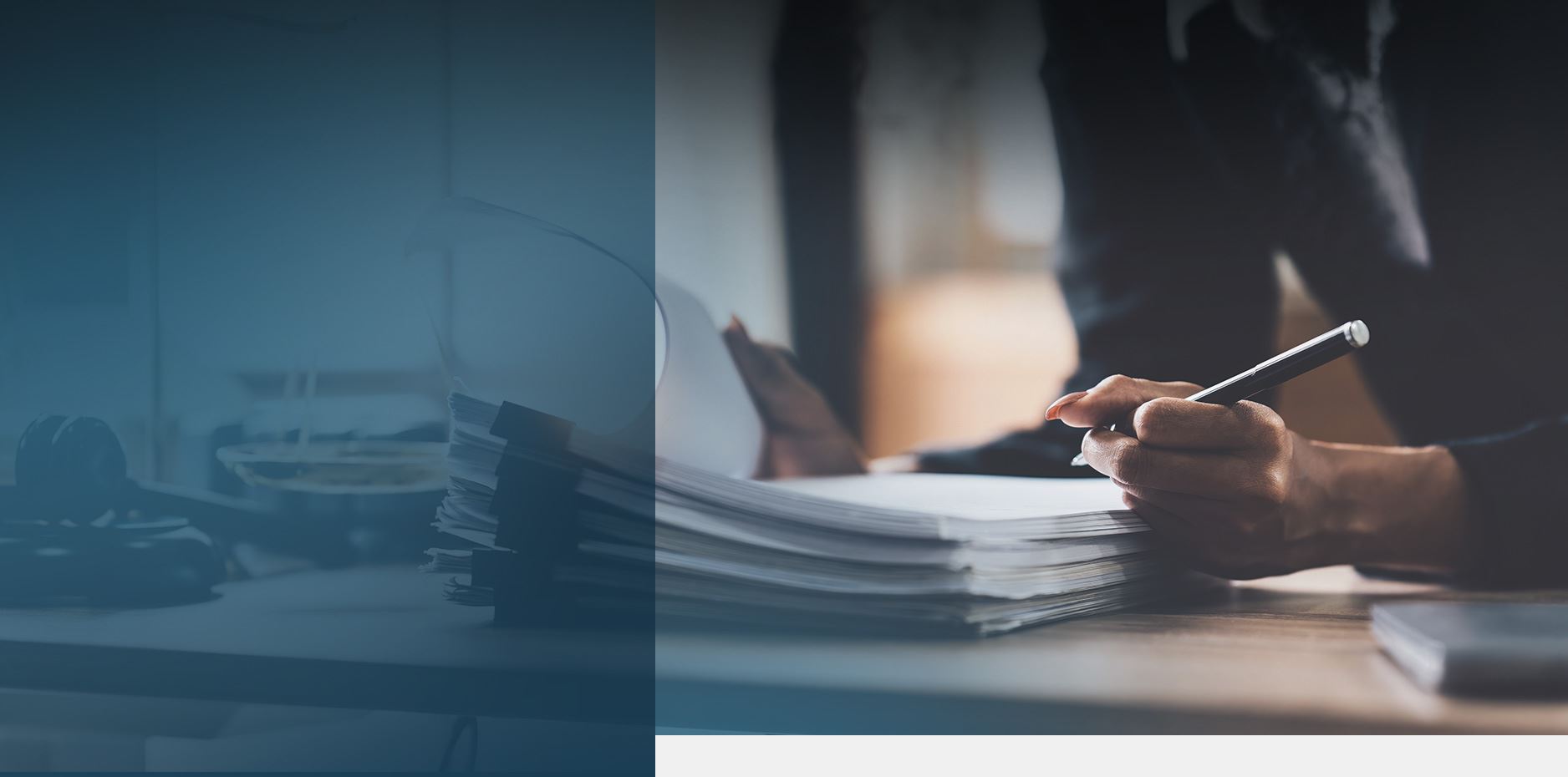 Exposure to Glyphosate Client Focused. Trial Ready. Billions Won.
Exposure to Glyphosate Linked to Non-Hodgkin Lymphoma and Multiple Myeloma
In this study, Chinese scientists working at Lerner Research Institute at the Cleveland Clinic in Cleveland, Ohio, found that mice exposed to glyphosate exhibit multiple blood and plasma abnormalities and damage to bodily organs. They also discovered that exposure to glyphosate induced in the mice a biochemical mechanism that is known to play a role in the development of two types of blood cancers: multiple myeloma (MM) and B-cell lymphoma, which accounts for approximately 90% of non-Hodgkin lymphoma (NHL).
It is one thing to find a significant association between a toxic chemical and a disease, such as the link found in this study between glyphosate exposure and kidney and liver damage. It takes additional evidence to move from there to a conclusion that there is a causative relationship at work—to say the toxin is causing the disease.
To establish causation, scientists study the effects of the toxin in animals that have biological similarities to humans. They look for changes at the cellular and molecular level that might reveal the biological pathways that lead from toxin exposure to the appearance of the disease.
"We uncover a B cell-specific mutational mechanism for glyphosate exposure that increases MM and NHL risk, providing a molecular basis for human epidemiological findings." – Lei Wang et al. See study details below.
Glyphosate Exposure Induces Key Mechanism in Cancer Pathway
Unlike prior mouse glyphosate carcinogenicity studies, the Wang authors used a mouse strain that is "widely regarded as the best animal model for MM."
Their study found that exposure to glyphosate activates a key mechanism known to play a role in the development of non-Hodgkin lymphoma and multiple myeloma. Activation-induced cytidine deaminase (also known as AID) is an enzyme that creates mutations in DNA. It does this by actually altering the base pairs that form the "stair steps" in the DNA double-helix ladder. A guanine-cytosine pairing might be converted to an adenine-thymine pair. AID can result in multiple DNA mutations, some occurring when DNA repair mechanisms are engaged.
AID can produce beneficial results for the immune system, but it can also lead to B-cell lymphoma. Wang et al found that glyphosate exposure caused an increase in the production of AID in the spleen and bone marrow in the study mice. AID, they write, "is a B cell-specific genome mutator and a key pathogenic player in both MM and B cell lymphoma."
"Our data disclose, for the first time, that glyphosate elicits a B cell-specific mutational mechanism of action in promoting carcinogenesis, as well as offering experimental evidence to support the epidemiologic finding regarding its tissue specificity in carcinogenesis (i.e., only increasing the risk for MM and NHL)." – Lei Wang et al. See study details below.
The authors of this study make a very important observation related to causality. While previous studies have revealed several mechanisms by which glyphosate can induce DNA damage, they "failed to explain why glyphosate is only positively associated with MM and NHL." The discovery of a mechanism that is specifically tied to the two cancers most associated with glyphosate offers strong evidence that glyphosate is causing these diseases.
It should be noted that both of the plaintiffs in the most recent Roundup trial, Alva and Alberta Pilliod, got B-cell lymphoma after using Roundup.
Blood Abnormalities and Organ Damage
The researchers also found that exposure to glyphosate damaged several organs and produced blood abnormalities in the mice that mirror conditions that precede or coincide with multiple myeloma and NHL.
Exposure to glyphosate triggered "multiple organ dysfunction" in the mice, including:

Bone lesions
Liver damage
Severe lung damage
Kidney damage

Mice exposed to glyphosate in their drinking water developed "progressive plasma cell neoplasms." (A neoplasm is an abnormal tissue growth characteristic of cancer. Plasma cells are derived from white blood cells called B cells and help the body fight foreign substances.) The exposed mice exhibited "a marked increase" in plasma cells in the spleen and bone marrow. An increase in plasma cells is characteristic of a condition that nearly always precedes multiple myeloma known as monoclonal gammopathy of undetermined significance, or MGUS. MGUS itself usually harmless, but can progress to more serious disease, including blood cancers.
Exposure to glyphosate also produced increased levels of immunoglobin G (IgG), the most common type of antibody found in the blood and body fluids. According to the authors, the steadily increasing IgG levels suggest that exposure to glyphosate induces in mice a condition that is "equivalent to human MGUS." Increases in IgG are also frequently found in patients with Hodgkin and non-Hodgkin lymphoma.
The full study is available online.
Summary Information
Title
Glyphosate induces benign monoclonal gammopathy and promotes multiple myeloma progression in mice
Authors
Lei Wang1,2, Qipan Deng1, Hui Hu1,3, Ming Liu1,4, Zhaojian Gong1,5, Shanshan Zhang1,6, Zijun Y. Xu-Monette7, Zhongxin Lu3, Ken H. Young7, Xiaodong Ma1,8,9, and Yong Li1
Department of Cancer Biology, Lerner Research Institute, Cleveland Clinic, Cleveland, OH, USA.
School of Life Sciences, Institute of Modern Aquaculture Science and Engineering, Guangdong Provincial Key Laboratory for Healthy and Safe Aquaculture, South China Normal University, Guangzhou 510631, China.
Department of Medical Laboratory, Central Hospital of Wuhan, Wuhan, China.
State Key Laboratory of Respiratory Diseases, Guangzhou Institute of Respiratory Diseases, The First Affiliated Hospital of Guangzhou Medical University, Guangzhou Medical University, Guangzhou, China.
Department of Stomatology, the Second Xiangya Hospital, Central South University, Changsha, China.
Department of Stomatology, Xiangya Hospital, Central South University, Changsha, China.
Department of Hematopathology, The University of Texas MD Anderson Cancer Center, Houston, TX, USA.
Institute for Brain Research and Rehabilitation, South China Normal University, Guangzhou 510631, China.
The Research Center of Basic Integrative Medicine, Guangzhou University of Chinese Medicine, Guangzhou 510006, China.
Journal
Journal of Hematology & Oncology (2019),12(1):70
Funding
YL is supported in part by NIH R01 grants (CA138688 and CA177810); LW is supported by National Natural Science Foundation of China (NO. 31500326) and Natural Science Foundation of Guangdong Province of China (NO. 2017A030313194). OVER $4 billion
in verdicts & Settlements
Our top priority is to devise customized legal strategies that are tailored to the unique legal needs of our clients, no matter how simple or complicated their situations, might be.
$2.0 Billion Verdict Personal Injury

In May of 2019, the jury in the case of Pilliod et al. v, Monsanto Company ordered the agrochemical giant to pay $2.055 billion in damages to the plaintiffs, Alva and Alberta Pilliod, a Bay Area couple in their 70s.

$289.2 Million Verdict Personal Injury

On Aug. 10, 2018, a San Francisco jury ordered Monsanto to pay $39.25 million in compensatory damages and $250 million in punitive damages to Mr. Johnson, a former groundskeeper who alleged exposure to Monsanto's herbicides caused him to develop terminal non-Hodgkin lymphoma.

$265 Million Settlement Fatal Train Crash

In 2016, Wisner Baum attorney Timothy A. Loranger and six other attorneys in the Plaintiffs' Management Committee were able to secure a $265 million settlement for victims of the 2015 Amtrak 188 derailment in Philadelphia, one of the largest in the U.S. for 2016.

$105 Million Settlement Pharmaceutical Settlement

Wisner Baum obtained $105 million on behalf of multiple clients involved in a pharmaceutical negligence case.

$80 Million Verdict Personal Injury

Wisner Baum attorneys served on the trial team in the case of Hardeman v. Monsanto Company, which resulted in an $80 million jury verdict for the plaintiff, Edwin Hardeman.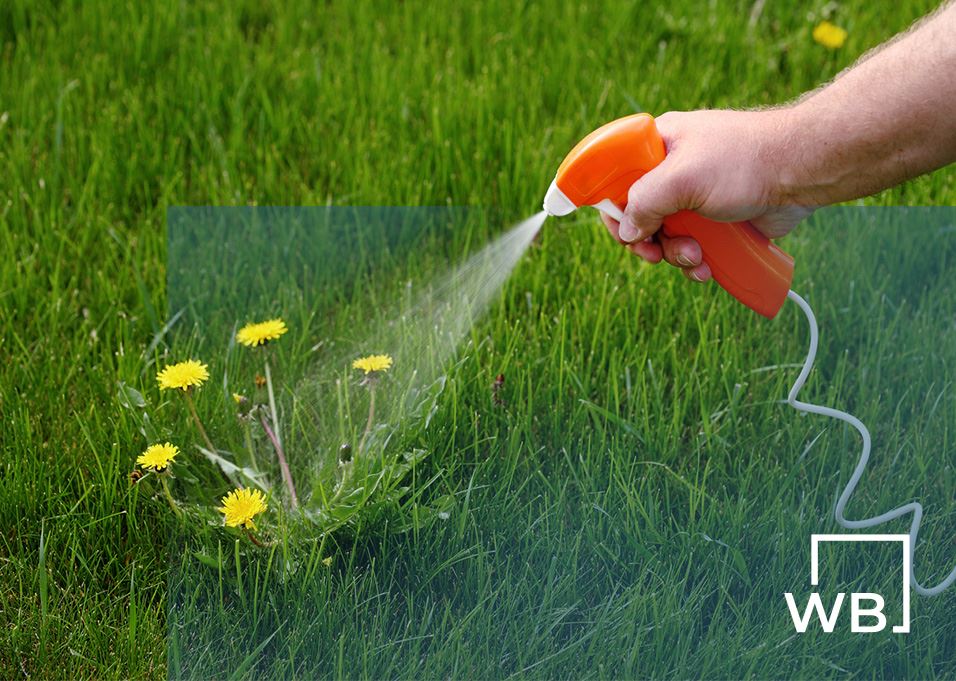 Client-Focused Representation
REVIEWS & TESTIMONIALS
We believe our track record speaks for itself. But you don't have to take our word for it. See what our clients have to say about working with us.
"I Can't Imagine a Better Law Firm"

Multiple lawyers recommended Wisner Baum to me and I have been consistently impressed with the quality of their work.

- Best Law Firms Survey

"They Are About Changing the Systems..."

Wisner Baum are not only amazing attorneys but more importantly, they are activists. They are about changing the systems which got us into trouble in the first place. They understand their role in the process of making change.

- Kim Witczak

"Top Legal Minds in the Country"

The Wisner Baum firm has some of the top legal minds in the country; they are driven, determined, trustworthy, ethical and passionate.

- From Best Lawyers® Best Law Firms

"Diligent & Professional Representation"

Thanks to your efforts I was able to recover from a tragic experience and turn my life around for the best.

- W.T.

"Our Best Interest Was Always Number One on Your List"

A special thank you to your Spanish-speaking staff for the extra effort put into this case. The language barrier was never a problem, and we are so very thankful to them. Your name holds much respect in our family.

- G.C. & C.C

"We Have Never Met a More Wonderful Group of People"

It is obvious that the people at Wisner Baum believe in what they do. And that you all really care about your clients.

- The B. Family

"They Worked Very Hard and Kept in Contact, Which Is Very Important to Me"

I appreciate that you care about how I feel and that you take time to use your talents to ensure your every contact with me is warmly professional.

- A.D.B.

"Your Expertise in This Field Gave Me the Utmost Trust and Confidence"

I wanted a fair settlement within an appropriate time frame, and without any public scrutiny. With your hard work and dedication, we were able to achieve those goals.

- T.O.