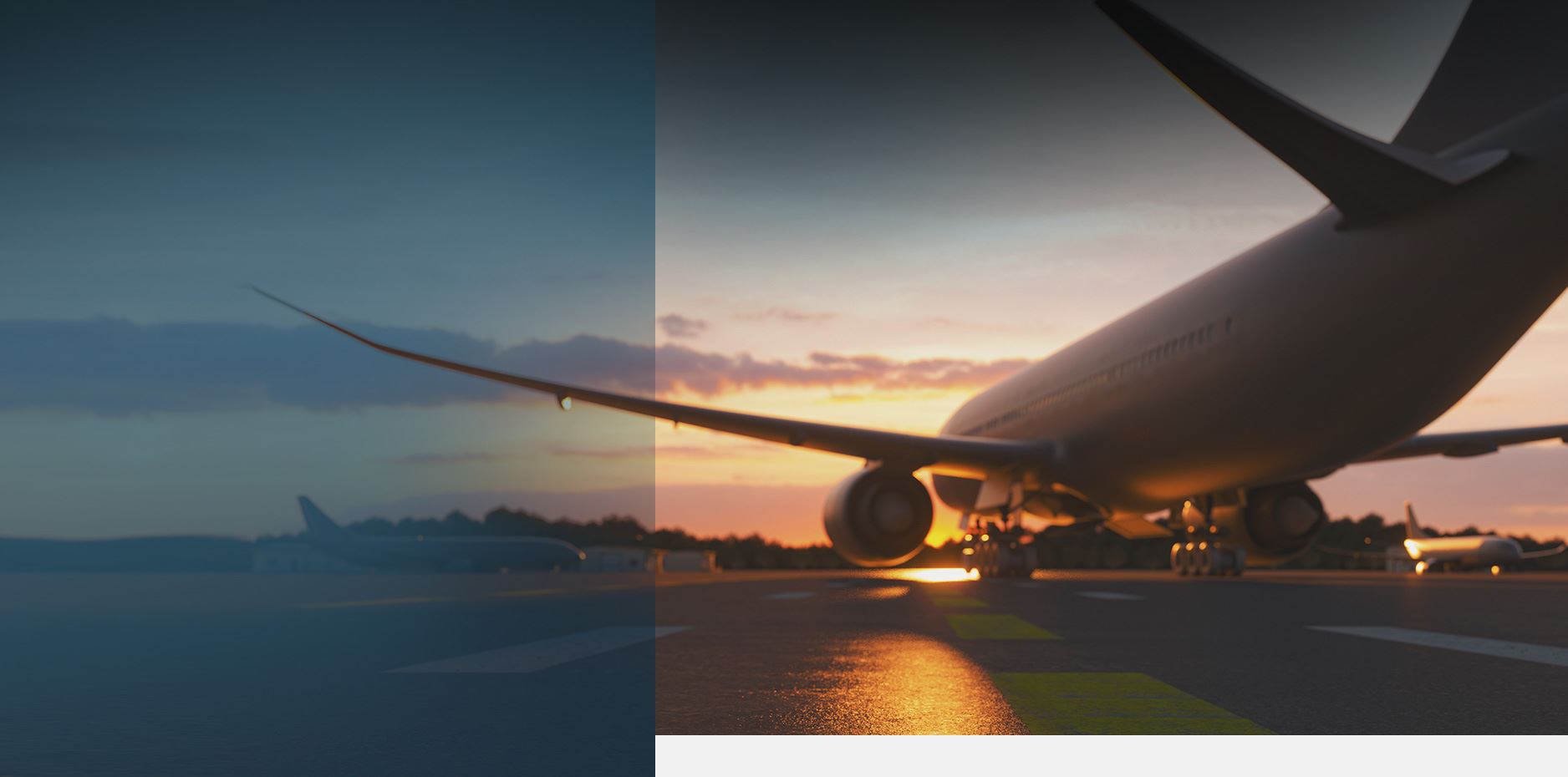 Human Factors in Aviation Client Focused. Trial Ready. Billions Won.
Human Factors in Aviation
According to the NTSB investigations performed into air accidents, over 88 percent of all chartered plane crashes are attributed, at least in part, to pilot error. In private or general aviation, loss of aircraft control by the pilot is the number one cause of plane and helicopter crashes. Even commercial airline flights are not immune from these issues, with recent statistics calculating that at least 50 percent of major airline crashes are related to human factors. The flight crew is the first and last line of defense against an aviation accident, putting aside catastrophic mechanical malfunction. In these situations, their lives are on the line as well. Unfortunately, many airlines place pressures on their pilots and crew that increase the likelihood of human error. Airline corporate negligence often leads to improperly trained or fatigued pilots flying planes, thus putting passengers' lives at risk.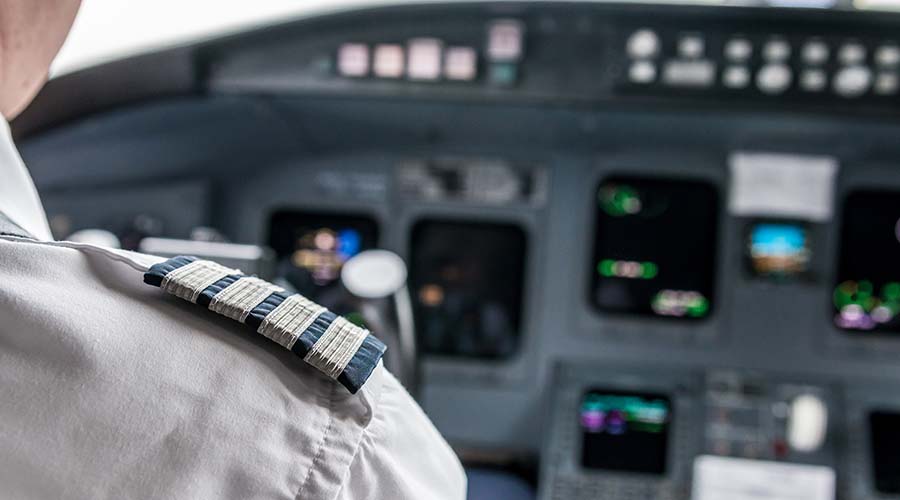 Human Factors in Aviation Safety
Human factors, basically, studies the interaction between the person or persons operating a machine and the machine itself. The relationship between person and machine is more complex in aviation than in most other fields. Wisner Baum has represented many victims of plane crashes in personal injury and wrongful death lawsuits. In fact, we have handled some of the worst air disasters our country has ever faced from commercial airlines to small planes and helicopters, many of them involving human error. In over 40 years* of aviation law experience, we have learned that human factors are a very important cause of aviation accidents that cannot be overlooked.
Take for example, the Southwest Airlines Flight 1455 crash. On March 5, 2000, Southwest Airlines Flight 1455 traveled from Las Vegas to Burbank, California. During the landing approach, cockpit warning signals alerted the captain and first officer that flight speed and angle of descent were well outside of the glide path. These warnings were ignored. As a result, the plane overran the runway, crashed through a fence and wall and came to rest in a neighborhood—a near miss from gas station pumps.
This is a prime example of how multiple human factors can combine to create an even more dangerous situation. Before the crash, the captain heard the initial warning signals, but failed to heed them. The first officer heard the warning signals, but was intimidated by the captain—the first officer chose to believe the captain was making corrections rather than speaking up. When it was apparent that the plane was out of safe landing guidelines, the captain chose to continue the landing rather than aborting and re-attempting the landing. Had the crew worked together, followed approved procedures and made proper corrections, and, if the approach still was not on target, an aborted approach would have avoided the crash.
Both to prove the negligent causes of the crash (failing to heed a safety warning) and to improve aviation safety, Wisner Baum lawyers work with human factors engineers to uncover the reasons the warning was not effective (a product defect) and to explore and propose ways to make such critical warnings much more likely to be effective.
Common Aviation Human Factors
The captain, first officer, crew members, and control tower must work together to ensure the safety of the flight and its passengers. Lack of respect, intimidation, distractions, pilot/co-pilot arguments and pride can get in the way and create serious problems that jeopardize lives. The following are examples of human factors that have contributed to some of the nation's worst disasters:
Man-machine interface: As many aircraft become increasingly automated, the safety of air travel has improved. With increased automation, however, increased reliance, dependence, and indeed, complacency have become too common. Human factors can contribute to an accident due to incorrect use of, or misunderstanding of, technology, not to mention poorly designed cockpit systems. While operating complicated and often delicate machinery, even small mistakes can lead to devastating consequences. Accidentally pushing the wrong button can be a recipe for disaster in a complex aircraft. Our firm represented victims of the China Eastern Airlines Flight 583 accident caused by human error, when a crew member inadvertently bumped controls, resulting in the plane diving 5,000 feet. This incident occurred while the plane was en route from Shanghai to Los Angeles.
Loss of situational awareness: When dealing with one emergency issue aboard an aircraft it is easy to forget to maintain awareness of other potential issues. For example, the 1978 United Airlines Flight 173 Portland, Oregon crash occurred when the crew was so distracted while attempting to diagnose an issue with the landing gear that they failed to realize they were running out of fuel. This type of pilot error is also present in many controlled flights into terrain, such as the 1995 American Airlines Flight 965 crash where the crew failed to notice their navigational errors and forgot that they had deployed the air brakes, which led the plane to crash into a mountain in Colombia.

The July 6, 2013 crash of Asiana Airlines Flight 214 at SFO is another prime example, a case in which we represent numerous passengers. In this case, the pilots failed to properly monitor the landing approach, became fixated on instruments, did not fully understand how the auto-throttle worked (a potential design defect) and did not notice that the auto-throttle was maintaining too-low airspeed and dangerous deviation below the intended glide slope. The crew failed to look out the cockpit windows to see that they could not safely land, all of which led to a catastrophic crash onto the runway.
Crew coordination: In the aviation industry, this area is usually referred to as crew resource management or CRM. Captains must respect the first officer and acknowledge mistakes or warnings addressed by the first officer (setting aside their own pride). First officers must not be intimidated by the captain and must call attention to problems. When communication between flight crew members breaks down the results are often devastating. One incident that exemplifies this human error is the 1982 Air Florida Flight 90 crash, in which the co-pilot tried three times to warn the pilot of issues regarding ice on the wings and low speeds but was ignored or told he was incorrect each time. The plane crashed into the 14th Street Bridge over the Potomac River, two miles from the White House.
Lack of proper training: Airlines are responsible for ensuring their pilots and crew have the training needed to properly operate whatever aircraft they are tasked with operating. Yet, many pilots are not necessarily trained on all aspects of a particular plane. This came up as another human factors issue in the crash of Asiana Airlines Flight 214 at SFO. The NTSB determined the probable cause of the crash stemmed, in large part, from the human factors of pilot error and flight crew mismanagement. Asiana's training was faulted for contributing to the accident since the airline had a policy to always use full automation, discouraging manual flight operations. This led the pilots of Flight 214 to be over-reliant on the automated system and thus unable to properly diagnose or correct the issue when their plane came in for landing too low and slow. Proper training must ingrain efficient and safe CRM principles.
Fatigue: Fatigue is one of the most commonly reoccurring human factors in aviation. Yet, it is one of the most difficult to combat, because the solutions tend to impact airline profits. Over the years airlines have consistently pushed pilots and flight crew to work longer hours with shorter turnaround time, often forcing the pilots and crew to have the bare minimum of rest hours available to them between flights. Airlines often close their eyes to the difficulties that flight crews experience in the effort to actually get the needed rest. Even though they know crew members are constantly operating on unusual schedules in different cities and time zones each day, and have tight schedules that provide for minimum rest opportunity, airlines often choose to simply believe that every hour off duty means adequate rest. Many plane crashes officially blamed on pilot error are truly caused by pilot fatigue that led to pilot error.
Checklists: Checklists are made to be followed. Whenever pre-flight and pre-landing checklists are skimmed or skipped entirely in order to make up time or because the flight crew feels it is unnecessary, the risk for a potential accident grows. In the Southwest Airlines Flight 1455 crash mentioned above, rather than reading the full checklist aloud—as required—the first officer visually acknowledged the checklist items.
Air traffic controller error: Those flying the plane are not the only people who contribute to aviation accidents caused by human factors. If an air traffic controller is distracted from his or her duties, is fatigued or poorly trained, any one of those conditions can easily lead to airport runway accidents, or mid-air collision, or faulty services provided to pilots with aircraft emergencies that unnecessarily leads to loss of life.
Human factors in aviation maintenance: Human error can play a part in a crash before the plane is even in the air. When aircraft maintenance is done incorrectly an aircraft part can malfunction without warning, causing catastrophe. In the 2003 crash of Air Midwest Flight 5481 at Charlotte/Douglas International Airport, an inexperienced and unsupervised crew of mechanics mis-rigged the elevator control of a Beechcraft 1900D, thus preventing the pilot from having full capability of lowering the nose if a climb was excessive. During the fatal takeoff in a fully loaded airplane, the airplane climbed very steeply, but because of the negligent maintenance of the elevator, the pilots could not stop the climb, and the airplane stalled and crashed, killing all the passengers and crew.
Crew negligence: While the actions of flight attendants and other onboard crew members may seem less important, their primary responsibility is to keep passengers safe. If they fail to properly close an overhead bin, luggage can fall on passengers and injure them mid-flight. In an emergency situation, if they do not properly follow escape protocol, passengers can be harmed or killed during those critical moments following a plane crash.
*Ronald Goldman started his career in aviation accident law in 1972. Other principals of the firm began litigating aviation cases in 1985.
Contact Us About Your Case
At Wisner Baum, we are committed to thoroughly analyzing aviation accidents and pursuing full liability against those who acted negligently. If you or a loved one has been affected by an airplane or helicopter crash caused by human factors, please, speak with a caring lawyer at Wisner Baum today.
$14 Million Settlement A Major US Plane Crash

Wisner Baum obtained a $14 million settlement for the death of a passenger in a major US plane crash.

$12 Million Settlement Helicopter Crash

Wisner Baum secured a $12 million settlement for a passenger who was injured in a helicopter crash.

$10 Million Settlement A Major Foreign Plane Crash

Wisner Baum obtained a $10 million settlement for the death of a passenger in a major foreign plane crash.

$17.5 Million Settlement A Major US Plane Crash

Wisner Baum obtained a $17.5 million settlement on behalf of a client who was killed in a major U.S. plane crash. Client-Focused Representation
REVIEWS & TESTIMONIALS
We believe our track record speaks for itself. But you don't have to take our word for it. See what our clients have to say about working with us.
"I Can't Imagine a Better Law Firm"

Multiple lawyers recommended Wisner Baum to me and I have been consistently impressed with the quality of their work.

- Best Law Firms Survey

"They Are About Changing the Systems..."

Wisner Baum are not only amazing attorneys but more importantly, they are activists. They are about changing the systems which got us into trouble in the first place. They understand their role in the process of making change.

- Kim Witczak

"Top Legal Minds in the Country"

The Wisner Baum firm has some of the top legal minds in the country; they are driven, determined, trustworthy, ethical and passionate.

- From Best Lawyers® Best Law Firms

"Diligent & Professional Representation"

Thanks to your efforts I was able to recover from a tragic experience and turn my life around for the best.

- W.T.

"Our Best Interest Was Always Number One on Your List"

A special thank you to your Spanish-speaking staff for the extra effort put into this case. The language barrier was never a problem, and we are so very thankful to them. Your name holds much respect in our family.

- G.C. & C.C

"We Have Never Met a More Wonderful Group of People"

It is obvious that the people at Wisner Baum believe in what they do. And that you all really care about your clients.

- The B. Family

"They Worked Very Hard and Kept in Contact, Which Is Very Important to Me"

I appreciate that you care about how I feel and that you take time to use your talents to ensure your every contact with me is warmly professional.

- A.D.B.

"Your Expertise in This Field Gave Me the Utmost Trust and Confidence"

I wanted a fair settlement within an appropriate time frame, and without any public scrutiny. With your hard work and dedication, we were able to achieve those goals.

- T.O.