Law.com and NLJ Name R. Brent Wisner to 2019 Winning Litigators List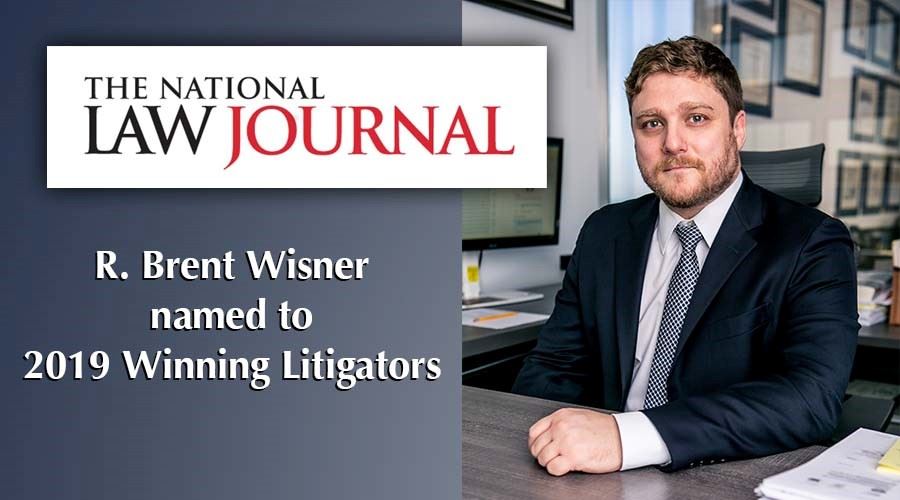 Oct. 31, 2019 – Washington D.C. – – Wisner Baumattorney and vice president R. Brent Wisner was named to Law.com and the National Law Journal's 2019 Winning Litigators list. The honor recognizes attorneys throughout the nation who notched big victories for their clients in high-stakes cases over the last year.
The attorneys recognized as 2019 Winning Litigators were honored last night at the National Law Journal's annual legal awards held at the Mayflower Hotel in Washington D.C. Brent received this recognition for his role in the Monsanto Roundup litigation. He served on the trial team in all three of the first Monsanto Roundup cases to go before juries and was co-lead counsel in two of the cases.
The first three trials resulted in landmark jury verdicts for the plaintiffs worth a combined $2.424 billion.