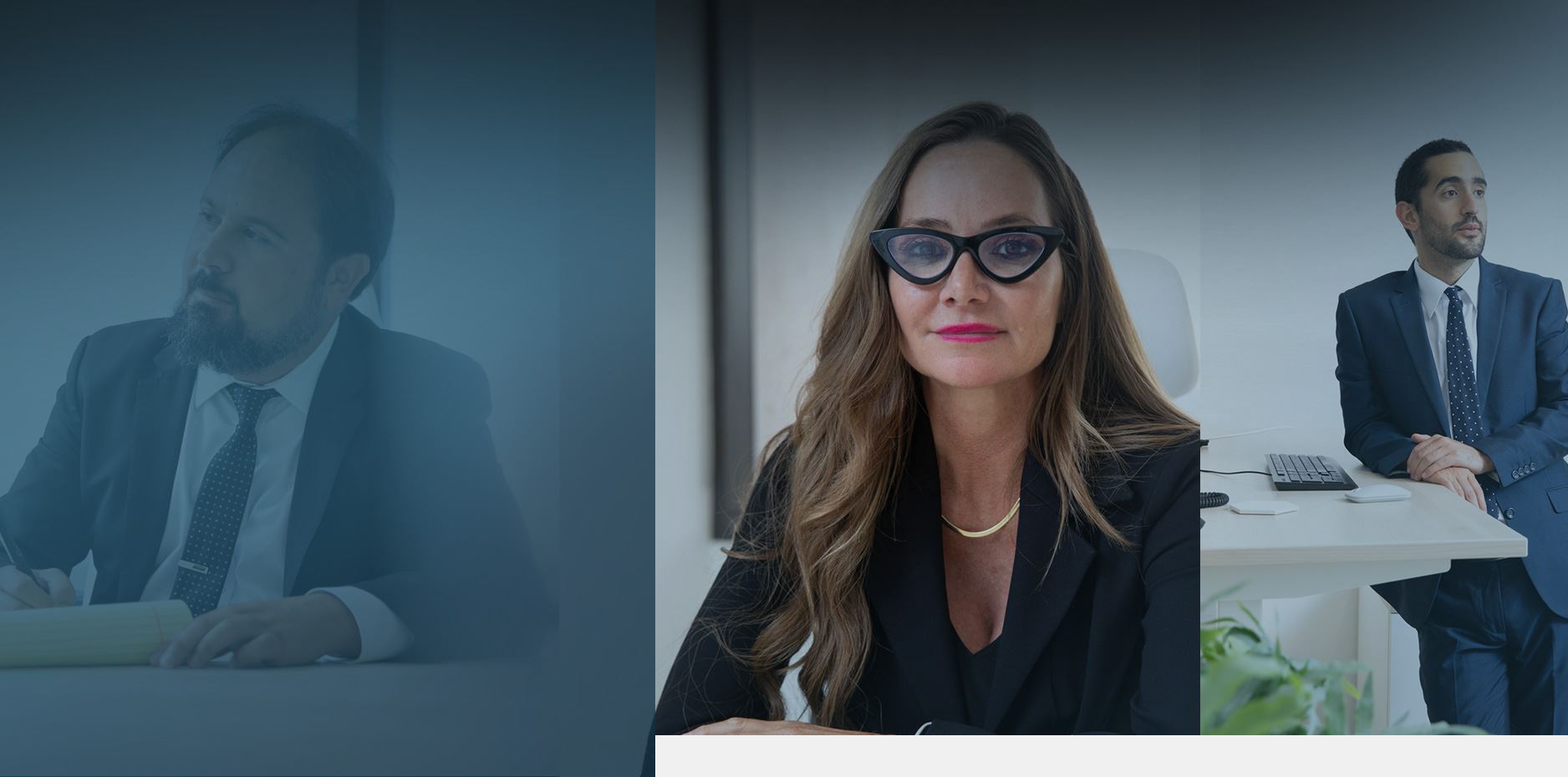 Cymbalta Withdrawal Lawsuit Client Focused. Trial Ready. Billions Won.
Cymbalta® Withdrawal Lawsuits
We are no longer accepting new Cymbalta cases
Cymbalta® (generic name duloxetine) is a serotonin-norepinephrine reuptake inhibitor or SNRI antidepressant that was widely prescribed to treat depression and anxiety in the early 2000's and still used today. However, consumers and healthcare professionals nationwide were not fully and accurately informed of the frequency, severity, and duration of Cymbalta withdrawal when it first entered the market in 2004.
Drug manufacturer Eli Lilly and Co, through its nationwide marketing strategy, led consumers and healthcare professionals to believe that Cymbalta withdrawal is rare or uncommon, with a withdrawal rate of only 1%. In truth, a significant percentage of Cymbalta users experience serious symptoms of withdrawal – up to 51%, according to double-blind trials of Cymbalta that were entirely conducted and funded by Lilly. Subsequent studies showed that the real rates may be even higher.
Our Los Angeles attorneys at Baum Hedlund Aristei & Goldman have the most experience in antidepressant litigation of any other plaintiffs' law firm in the country, including for Cymbalta withdrawal lawsuits. Our firm also has the longest track record of handling antidepressant personal injury and wrongful death cases and remains at the forefront of the antidepressant suicide, withdrawal, and birth defect litigation. In fact, we've handled over 4,500 cases against the makers of Prozac, Paxil, Zoloft, Effexor, Celexa, Lexapro, and Cymbalta since 1990, and we've won over $4 billion over the last 40 years for injury victims and consumers.
We are no longer accepting Cymbalta cases.
Cymbalta Withdrawal Has Severe Consequences and Side Effects
Shortly after Cymbalta was introduced on the market, many people who used Cymbalta reported that they would experience dramatic withdrawal side effects, such as "brain zaps" or electric shock sensations, body zaps, extreme mood swings, agitation, nausea, and dizziness. A Cymbalta withdrawal study by the drug's manufacturer Eli Lilly and Co (Lilly) confirmed this experience, finding that withdrawing from Cymbalta often produces severe adverse effects that continue for weeks following discontinuation of the drug.
In the study, the Lilly investigators looked at nine previous trials in which patients had been abruptly withdrawn from Cymbalta. Six were short-term (8-9 weeks) studies and three were long-term studies that lasted for at least 30 weeks. In the short term trials, 44.3% of the patients treated with Cymbalta experienced one or more withdrawal effects. In a large trial included in the Cymbalta withdrawal study involving 1,279 patients, 51% experienced withdrawal symptoms.
The most common withdrawal symptoms associated with Cymbalta were:
Dizziness
Nausea
Headache
Paresthesia (electric shock sensations in the brain or "brain zaps")
Diarrhea
Vomiting
Irritability
Insomnia
Nightmares
Hyperhidrosis (excessive sweating)
In spite of knowing about these side effects, Lilly overplayed the efficacy of Cymbalta. Seeking to capture a greater segment of the antidepressant market in 2005, Lilly initiated a direct-to-consumer marketing campaign with the tagline: "Depression hurts. Cymbalta can help." Cymbalta advertisements bearing this slogan appeared ubiquitously on television, in print, and on the internet. Lilly's advertising campaign made it appear that Cymbalta not only treated depression, but that it also treated physical pain associated with depression.
Scientists who reviewed the Cymbalta data have since concluded that Lilly's claims were misleading. For example, in a 2008 article published in Psychotherapy and Psychosomatics, the author concluded that "the marketing of duloxetine as an antidepressant with analgesic properties for people with depression does not appear to be adequately supported."
How Did Lilly Manipulate Doctors and the Media?
Lilly also augmented its misleading advertising campaigns by engaging in selective and biased publication of its clinical trials of Cymbalta. In a 2008 study published in the New England Journal of Medicine, researchers obtained clinical trials for antidepressants (including Cymbalta) that had been submitted to the FDA and compared them with studies that had been published. The authors found that there was a clear "bias towards the publication of positive results" and that, "according to the published literature, it appeared that 94% of the trials conducted were positive. By contrast, the FDA analysis shows that 51% were positive."
The authors found that, as a result of such selective publication, the published literature conveyed a misleading impression of Cymbalta's efficacy, resulting in an apparent effect size that was 33% larger than the effect size derived from the full clinical trial data. Because of all these efforts – including the direct-to-consumer promotional campaigns, misleading presentation of Cymbalta's efficacy, and failure to adequately warn regarding Cymbalta's withdrawal and dependency side effects – Cymbalta eventually became a "blockbuster" drug with over $3 billion dollars in annual sales, making it the second-most profitable drug in Lilly's product line.
Industry Watchdog Issues Damaging Findings About Cymbalta Withdrawal
In October 2012, the Institute for Safe Medication Practices (ISMP), a non-profit healthcare consumer safety watchdog, issued findings from its independent investigation of Cymbalta adverse events found in the FDA Adverse Event Reporting System (FAERS). The ISMP's investigation uncovered "a signal for serious drug withdrawal symptoms associated with duloxetine (Cymbalta)," and detailed for the public what Lilly already knew: "Withdrawal symptoms were reported in 44-50% of patients abruptly discontinuing duloxetine at the end of clinical studies for depression, and more than half of this total did not resolve within a week or two."
The ISMP report continued: "[W]e identified a serious breakdown at both the FDA and the manufacturer, Eli Lilly and Company, in providing adequate warnings and instructions about how to manage this common adverse effect." Additionally, the FDA-approved patient guide for Cymbalta was found to be "materially deficient," giving no hint of the persistence or severity of symptoms.
It does not address basic questions about withdrawal like:
What kind of symptoms are most common?
Should patients taper off the dose, and if so, how slowly?
What should a patient do if depression or other symptoms recur?
Is there a way to tell whether these are withdrawal symptoms or the previous illness returning?
Holding Lilly Accountable for Dangerous Drug Defects
Declassified court documents obtained by Baum Hedlund during the course of our Cymbalta withdrawal litigation confirmed that Lilly was well aware of Cymbalta's withdrawal risks, that they occur frequently, and can be quite severe. Instead of being upfront about the risk, however, Lilly hid behind a misleading label, making it appear that the risk was rare and symptoms mild.
Over the past 40 years, our Los Angeles litigation team at Baum Hedlund has led the way in fighting back against these kinds of practices at drug manufacturing companies like Lilly, taking on many cases related to Cymbalta withdrawal, antidepressant-related birth defects, and other dangerous examples of negligence. Our team also helped bring about the black box suicidality warning for children and young adults, now on most antidepressant labels, after finding an internal drug company study linking SSRIs to cardio birth defects. We are also consumer advocates who have testified before state and federal governments on numerous occasions in order to improve consumer and product safety, with many of our attorneys serving in leadership positions on 23 Plaintiffs' Steering Committees, which oversee complex cases in multi-district litigation.
$63 Million Settlement Paxil Pediatric Class Action

$63 million pediatric class action re false promotion of Paxil. Judge approves final terms of improved national pediatric paxil class action settlement – consumers get a better deal.

$40 Million Settlement Third-Party Payer Class Action

$40 million third-party payer class action re off-label promotion of Paxil. Judge approves $40 million settlement in the second phase of national pediatric paxil class action – insurance companies to be reimbursed.

$28 Million Settlement Defective Drug Class Action

$28 million Paxil defective drug class action. A class action has been brought in the US territory of Puerto Rico against UK-based drug major GlaxoSmithKline.

$10 Million Settlement Celexa-Lexapro Pediatric Class Action

$10 million pediatric class action re false promotion of Celexa and Lexapro. Babies born to women who have used Lexapro and other similar medications such as Zoloft, Celexa, Prozac, Paxil, and Symbyax are at an increased risk for birth defects.

$9 Million Settlement Drug Injury

Wisner Baum obtained a $9 million settlement on behalf of an individual who was injured by a drug. Client-Focused Representation
REVIEWS & TESTIMONIALS
We believe our track record speaks for itself. But you don't have to take our word for it. See what our clients have to say about working with us.
"I Can't Imagine a Better Law Firm"

Multiple lawyers recommended Wisner Baum to me and I have been consistently impressed with the quality of their work.

- Best Law Firms Survey

"They Are About Changing the Systems..."

Wisner Baum are not only amazing attorneys but more importantly, they are activists. They are about changing the systems which got us into trouble in the first place. They understand their role in the process of making change.

- Kim Witczak

"Top Legal Minds in the Country"

The Wisner Baum firm has some of the top legal minds in the country; they are driven, determined, trustworthy, ethical and passionate.

- From Best Lawyers® Best Law Firms

"Diligent & Professional Representation"

Thanks to your efforts I was able to recover from a tragic experience and turn my life around for the best.

- W.T.

"Our Best Interest Was Always Number One on Your List"

A special thank you to your Spanish-speaking staff for the extra effort put into this case. The language barrier was never a problem, and we are so very thankful to them. Your name holds much respect in our family.

- G.C. & C.C

"We Have Never Met a More Wonderful Group of People"

It is obvious that the people at Wisner Baum believe in what they do. And that you all really care about your clients.

- The B. Family

"They Worked Very Hard and Kept in Contact, Which Is Very Important to Me"

I appreciate that you care about how I feel and that you take time to use your talents to ensure your every contact with me is warmly professional.

- A.D.B.

"Your Expertise in This Field Gave Me the Utmost Trust and Confidence"

I wanted a fair settlement within an appropriate time frame, and without any public scrutiny. With your hard work and dedication, we were able to achieve those goals.

- T.O.