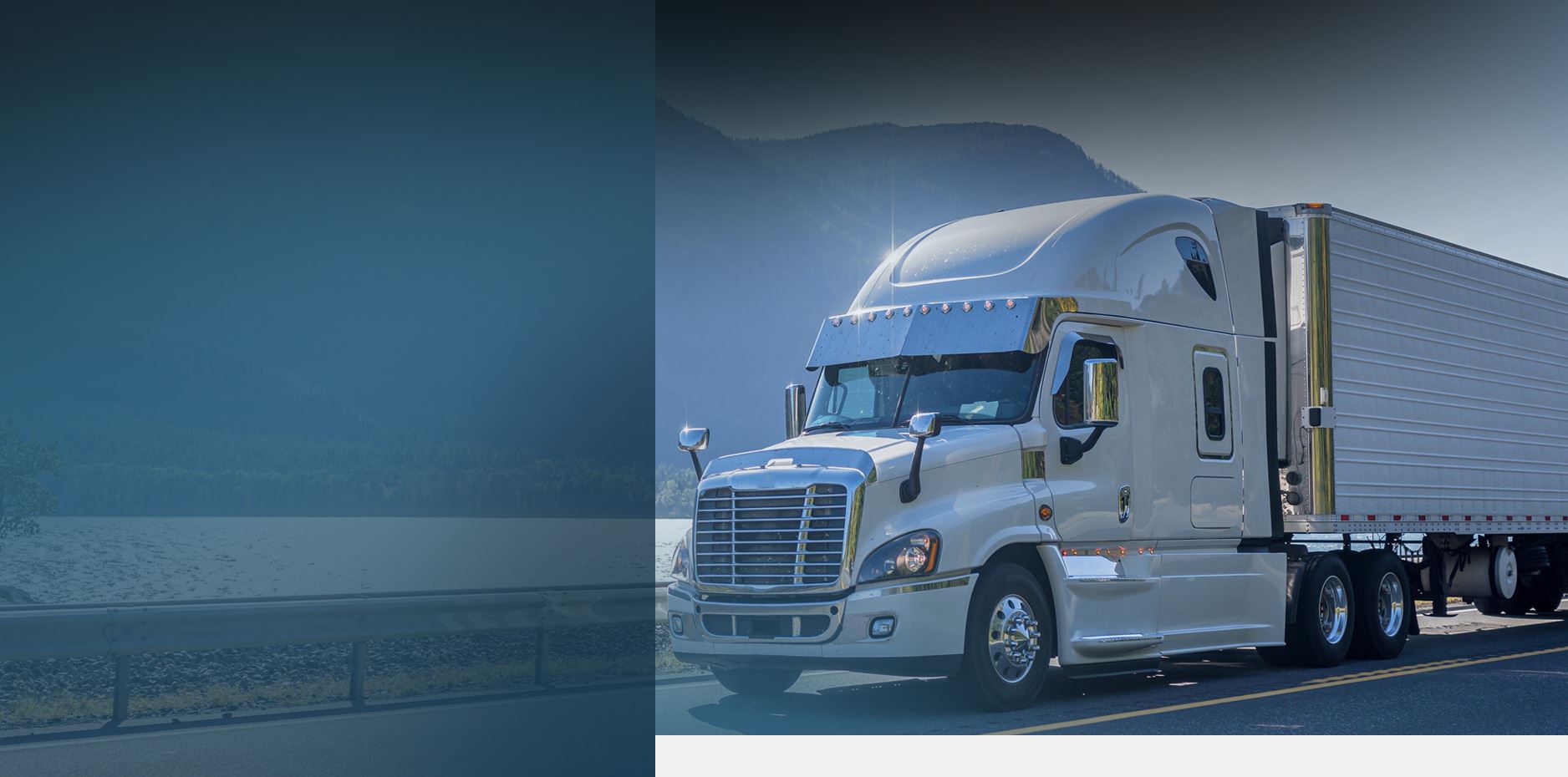 Truck Accidents Client Focused. Trial Ready. Billions Won.
Bakersfield Truck Accident Lawyer
Have you been injured in a truck accident that was not your fault? You may be owed compensation for your medical bills, lost wages, and other damages. Our Bakersfield truck accident lawyer team and support staff at Wisner Baum are here to help you understand your rights and options to pursue maximum compensation and justice. Our attorneys have extensive experience representing people who have been injured in Bakersfield and throughout California's Central Valley, as well as across the nation. With our insight and resources, your case is in good hands.
Dial (855) 948-5098 to speak with a Bakersfield truck accident lawyer about your case.
Truck Crashes in Bakersfield, California
Our attorneys have experience helping clients with many different types of truck accident claims. We understand the complexity of these cases and we know what it takes to build a strong case to earn full and fair compensation for you and your family. We also know how insurance companies operate and we can fight to protect your rights against aggressive insurers who may attempt to minimize liability and undervalue your claims to protect the bottom line.
Some of the most common truck accident cases we handle:
Rear-end collisions: When a truck driver is distracted and slams into stopped traffic at an intersection or an off-ramp.
Jackknife accidents: When a truck skids and folds as it crashes, obstructing traffic and endangering drivers across several lanes.
Sideswipe accidents: When a truck driver tries to merge, turn, or change lanes without giving drivers enough time to leave the truck's blind spots.
Underride accidents: When a smaller vehicle gets caught under a large semi-truck or big rig, which often results in devastating accidents.
Rollover accidents: When a truck and its trailer tip or roll over onto smaller vehicles in adjacent lanes, often caused by overloaded or top-heavy trailers.
Cargo accidents: When unsecured cargo falls off a truck's trailer or flatbed and strikes vehicles behind it.
What Are the Most Common Causes of Truck Crashes in Bakersfield, California?
Government data from the Federal Motor Carrier Safety Administration (FMCSA), lists the following as the most common causes of truck crashes:
Traffic flow issues (congestion)
Speeding
Unfamiliarity with roadway
Problems with road
Improper vehicle maintenance
Inadequate surveillance
How Do You Know If You Can File a Truck Accident Claim?
If you have been injured due to the negligence or wrongdoing of a truck driver, trucking company, or another related party, then you may be eligible to file a truck accident claim. If you are unsure whether negligence or wrongdoing was a factor in the wreck that harmed you or a family member, it would be best to take the matter up with an attorney.
Consulting with an experienced truck accident lawyer can help you determine if you have a valid claim, who may be held liable, how long the case may take, and what you could get out of it. At Wisner Baum, our Bakersfield truck accident attorneys are here to help you understand the legal process from start to finish. We offer 100% free and confidential case evaluations, where we can answer any questions you may have with no obligation to file your truck accident lawsuit with our firm.
What Damages are Available in a Bakersfield Truck Accident Claim?
You may be owed significant compensation if you were catastrophically injured in a Bakersfield truck accident. The value of your case depends on a variety of factors, including (but not limited to) the financial losses you have incurred, medical bills, property damages, and how your day-to-day life, health, and happiness have been impacted. When you contact the truck accident lawyers at Wisner Baum, we can carefully calculate the compensation that may be available to you by pursuing a lawsuit.
A successful truck accident claim in Bakersfield, California may include the following damages:
Medical expenses (past and future): These can include any necessary medical procedures, rehabilitative care, medication, or other related costs.
Lost wages: These are reimbursements for income lost due to an inability to work as a result of the injury.
Pain and suffering: This damage compensates for emotional distress caused by physical injuries or emotional trauma stemming from the incident.
Property damages: Damages to compensate for any damaged property resulting from the incident, which can be handled in a separate property damage claim.
Loss of consortium or support: This damage is compensation for the loss of companionship due to the untimely passing of a loved one.
Other damages may apply to your specific case. Let us put our extensive experience to good use, so we can see what damages are available based on your losses.
What is the Time Limit to File a Truck Accident Lawsuit in CA?
The state of California has a two-year statute of limitations on most truck accident claims, which begins on the date of the crash. Once this period expires, claimants may be time-barred from recovering damages for their injuries and losses. It is important to understand that different limitations exist for certain types of accident claims in California. To make sure your claim remains valid, we recommend speaking with our Bakersfield attorneys as soon as you are able.
Contact us today to arrange a no-cost, no-obligation consultation about your case.
Call Our Award-Winning Truck Crash Lawyers Now
If you or someone you love has been injured as a result of a truck driver's or trucking company's negligence in Bakersfield, it is critical that you act quickly to protect your rights. Our experienced team at Wisner Baum is ready to provide the dedicated legal representation that you expect and deserve during such a difficult time. We have won more than $4 billion for clients across a broad range of practice areas, including truck accident lawsuits.
Some of our truck accident settlements and verdicts include:
$20 Million Settlement for Wrongful Death
$15 Million Settlement for Catastrophic Injuries
$8.5 Million Verdict for Wrongful Death
$6.9 Million Settlement for Wrongful Death and Catastrophic Injuries
$6 Million Settlement for Wrongful Death
75+ Truck Accident Cases Resolved for $1 Million or More
$6 Million Settlement Fatal Truck Accident

Wisner Baum obtained a $6 million wrongful death settlement on behalf of an individual who died following a truck crash.

$15 Million Settlement Truck Accident

Our firm successfully negotiated a $15 million catastrophic injury settlement for our clients. The case stemmed from a Southern California accident involving a commercial truck and a pedestrian.

$8.5 Million Verdict Commercial Truck Accident

Wisner Baum secured a $8.5 million wrongful death verdict against the food industry company, Tyson Foods, for the wrongful death of a young man.

$6.9 Million Settlement Truck Accident Settlement

After a semi-truck drove over a stopped car, killing two of its occupants and injuring a third, one of our attorneys took the case all the way to trial. Our firm continued in pursuit of justice for the three victims over a four-day trial until the case finally settled for $6.9 million. Client-Focused Representation
REVIEWS & TESTIMONIALS
We believe our track record speaks for itself. But you don't have to take our word for it. See what our clients have to say about working with us.
"I Can't Imagine a Better Law Firm"

Multiple lawyers recommended Wisner Baum to me and I have been consistently impressed with the quality of their work.

- Best Law Firms Survey

"They Are About Changing the Systems..."

Wisner Baum are not only amazing attorneys but more importantly, they are activists. They are about changing the systems which got us into trouble in the first place. They understand their role in the process of making change.

- Kim Witczak

"Top Legal Minds in the Country"

The Wisner Baum firm has some of the top legal minds in the country; they are driven, determined, trustworthy, ethical and passionate.

- From Best Lawyers® Best Law Firms

"Diligent & Professional Representation"

Thanks to your efforts I was able to recover from a tragic experience and turn my life around for the best.

- W.T.

"Our Best Interest Was Always Number One on Your List"

A special thank you to your Spanish-speaking staff for the extra effort put into this case. The language barrier was never a problem, and we are so very thankful to them. Your name holds much respect in our family.

- G.C. & C.C

"We Have Never Met a More Wonderful Group of People"

It is obvious that the people at Wisner Baum believe in what they do. And that you all really care about your clients.

- The B. Family

"They Worked Very Hard and Kept in Contact, Which Is Very Important to Me"

I appreciate that you care about how I feel and that you take time to use your talents to ensure your every contact with me is warmly professional.

- A.D.B.

"Your Expertise in This Field Gave Me the Utmost Trust and Confidence"

I wanted a fair settlement within an appropriate time frame, and without any public scrutiny. With your hard work and dedication, we were able to achieve those goals.

- T.O.