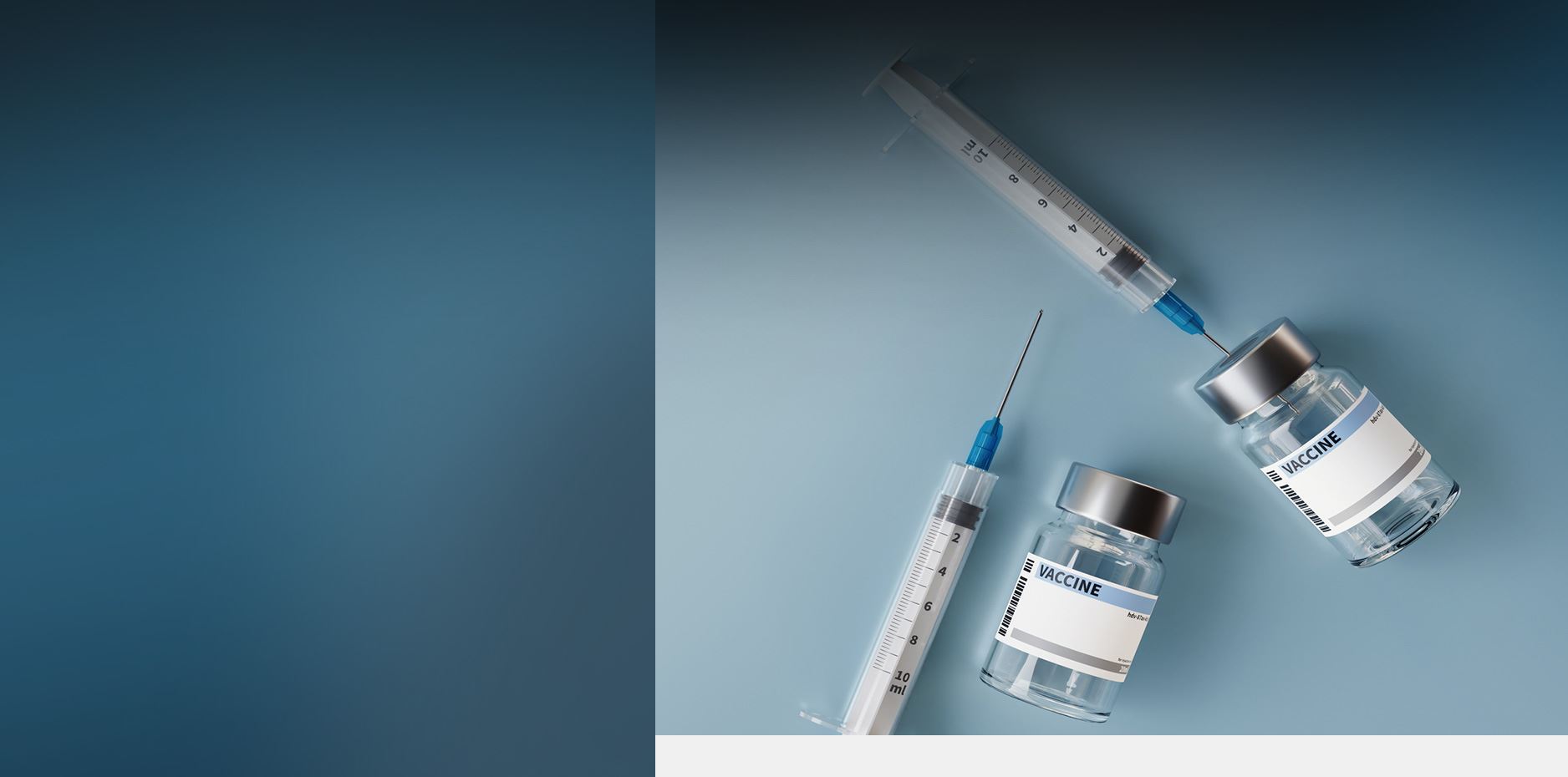 Gardasil Controversy FAQ Client Focused. Trial Ready. Billions Won.
Gardasil Controversy FAQ
What is Behind the Gardasil Controversy?
With so many questions surrounding the Gardasil HPV vaccine litigation, we created the following FAQ page to help answer some of your questions.
If you still have questions or would like to speak with an experienced Gardasil lawyer about filing a claim, give us a call at (855) 948-5098 today or fill out our contact form.
What is Gardasil?
Gardasil is a vaccine now approved for use by adolescents, men and women between the ages of 9 and 45, to prevent sexually transmitted infection from several types of human papillomavirus (HPV). Certain types of HPV are associated with cervical cancer and Gardasil was heavily promoted as a necessary protection against cervical cancer. The vaccine later received FDA approval for protection against other cancers and diseases in males and females in the same age range.
There are over 200 types of HPV, each with a number. Gardasil was designed to protect against certain types of HPV. High-risk HPV is associated with potentially pre-cancerous cell growth on the cervix. Low-risk types pose little or no risk of cervical cancer, but they are associated with skin and genital warts.
Gardasil 4
Gardasil "quadrivalent," or Gardasil 4, was designed to prevent infection from two of the high-risk HPV types (16 and 18) and two low-risk HPV types (6 and 11). The vaccine was initially approved for girls and women ages 9-26. The American Committee on Immunization Practices (ACIP) recommended in 2007 that Gardasil become a routine vaccination for girls ages 11-12. The Gardasil 4 vaccine is no longer available in the U.S. It was replaced by Gardasil 9.
Gardasil 9
Gardasil 9 was designed to prevent infection from seven types of high-risk HPV (16, 18, 31, 33, 45, 52, 58) and two low-risk types (6 and 11). Since May 2017, it has been the only HPV vaccine available in the U.S. In 2018, the U.S. Food and Drug Administration (FDA) approved expanded use of the Gardasil 9 vaccine to include individuals between the ages of 27 and 45.
Who Makes Gardasil?
Merck & Co. is the Gardasil manufacturer.
When Was Gardasil Approved?
The FDA approved the quadrivalent Gardasil 4 in 2006 after being fast-tracked for approval (the process only took six months). Gardasil 9 was approved in 2014.
Does HPV Cause Cancer?
More than 90% of new HPV infections, including those caused by high-risk HPV types, go away naturally in 1 to 2 years. Clearance of the infection usually occurs within 6 months. Even when HPV does not resolve and causes abnormal changes in cervical cells, those "lesions," as they are called, rarely progress to cancer.
Gardasil Makes Good Vaccines Look Bad
There is currently a great deal of controversy surrounding vaccines. Our firm wishes to stress that we are not against vaccines. They have the potential to eradicate disease and save millions of lives. We are, however, against intentional efforts to mislead consumers about the safety and effectiveness of a drug or vaccine. We have always fought-- and will continue to fight-- for the rights of consumers to be fully and honestly informed about risks associated with any drug, vaccine, or medical device. We will work tirelessly to ensure those rights are defended and victims of injustice are compensated for their injuries.
How Do Vaccines Work?
When a virus attacks the body, the body's immune system responds by creating antibodies – proteins that attach to the virus and mark it for destruction. Antibodies remain in the body even after the virus is destroyed. This means that, after the viral attack, the body has a "standing army" of antibodies ready to respond to the next attack.
Vaccines work by simulating a viral attack without actually causing one. This causes the body to create an army of antibodies even though there is no virus. Then, when the real virus appears, the body is prepared to eliminate the infection.
Is Gardasil Safe?
Each Gardasil shot contains ingredients in addition to the viral component (called adjuvants) that are capable of causing adverse reactions in their own right. They include:
Amorphous aluminum hydroxyphosphate sulfate (AAHS)
Polysorbate 80
Sodium borate (borax)
L-histidine
Genetically modified yeast protein
Undisclosed HPV DNA fragments
Adjuvants provoke immune system responses and increase the permeability of blood vessels. While some of the adjuvants are substances that appear in nature, it is important to keep in mind that these substances are being injected into the bloodstream, not simply being ingested or coming into contact with the skin, thus the potential for harm is intensified.
Is Gardasil Effective?
Evidence that Gardasil prevents cancer is remarkably weak. The target age for inoculation is between 11 to 12 years old, but the median age of death by cervical cancer is 58 in the US and the cervical cancer death rate is 2.3 per 100,000. It takes 15 to 30 years for infection with HPV to lead to cancer. With such a low death rate and the decades it takes for cancer to develop, it would take an impossibly large population of patients to reach any statistically significant result in a study to show whether Gardasil prevents cancer.
Cervical cancer causes 1 death in 43,500 Americans.
Median age of cervical cancer diagnosis: 50
[National Cancer Institute data]
Merck tested Gardasil against the development of lesions known as CIN2 and CIN3. CIN stands for "cervical intraepithelial neoplasia," an abnormal growth of cells on the surface of the cervix. Only a small fraction of these lesions ever progress to cancer.
The authors of a 2008 study published in Lancet Oncology estimated that, for women who received adequate treatment, including treatment for recurrent disease, the 30-year risk of cervical cancer in women diagnosed with CIN3 was 0.7%. In other words, in 30 years, 7 out of 1,000 women with CIN3 would get cervical cancer.
Researchers at the National Institute for Public Health and the Environment in the Netherlands estimated that the median time from CIN2/3 to cervical cancer was 23.5 years, with only 1.6% of lesions progressing to cancer within the first 10 years. According to the Cleveland Clinic, treatment of CIN2 and CIN3 lesions is 90% successful and reduces the risk of cervical cancer by 95% for 8 years.) In short, with proper screening, cervical cancer is almost entirely preventable.
Can Gardasil Cause Cancer?
The Gardasil insert states, "Gardasil has not been evaluated for the potential to cause carcinogenicity or genotoxicity."
Researchers have suggested that the elimination or suppression of certain high-risk HPV viruses may in fact open an ecological niche for even more dangerous HPV strains. In other words, it could open pathways to cancer that did not exist prior to vaccination.
Cervical Cancer Deaths v. Gardasil Deaths
Annual Deaths from Cervical Cancer in US for women of all ages: 2.3 out of 100,000
Death Rate in Gardasil Clinical Trials from all causes: 85 out of 100,000
[NCI, study evaluating 2011-15 data]
What is Behind the Gardasil Controversy?
The controversy surrounding Gardasil began during the vaccine's clinical trials. It continued as the vaccine was fast-tracked for FDA approval in only six months. With a long list of side effects and thousands upon thousands of people reporting adverse events—including death—Gardasil is far more than controversial.
How Do I File a Gardasil Lawsuit?
Since Gardasil was fast-tracked for FDA approval in 2006, thousands of people from across the U.S. have submitted vaccine adverse reaction reports. For those who sustained a Gardasil injury, the first thing you should do is speak with an attorney with experience litigating these types of cases. Our firm is leading the Gardasil litigation.
Anyone who suffered an adverse reaction to the HPV vaccine Gardasil may seek compensation from the Vaccine Injury Compensation Program (VICP). All Gardasil claims must first be filed before the United States Court of Federal Claims Office of Special Masters, better known as the Vaccine Court. Unlike traditional lawsuits in civil court, cases involving covered vaccines must go through the Vaccine Court, which uses specialized rules and procedures. Our attorneys, in conjunction with experienced vaccine attorneys, are prepared to assist you in this process.
What is Vaccine Court?
The U.S. Department of Health and Human Services created the VICP to compensate individuals and families of individuals who were injured by covered vaccines. Gardasil is one of many covered vaccines.
Instead of filing a lawsuit against a vaccine maker in civil court, individuals who allege they were harmed by a covered vaccine file a petition for compensation against the U.S. Department of Health and Human Services. Those who are eligible may recover compensation for vaccine injury-related medical and rehabilitative expenses, for pain and suffering, and lost earnings.
How Does Vaccine Court Work?
An individual files a petition with the Court against HHS under the VICP. The Court sends both the Department of Justice (DOJ) and HHS notification of the petition.
HHS reviews the petition and determines if the petitioner's claims meet its medical criteria for compensation. HHS then makes a preliminary recommendation to DOJ. HHS includes its position in a DOJ report, which is submitted to the Court.
The report is presented to a court-appointed special master who decides whether the petitioner should be compensated. The petitioner may appeal the decision.
If the special master does not allow for compensation, the petitioner may reject the decision of the Court (or withdraw their claims after certain timelines are met) and file a lawsuit against Merck & Co. in civil court. Wisner Baum will file this lawsuit on your behalf.
Can I Skip Vaccine Court and File a Gardasil Lawsuit Against Merck?
No. Individuals may only file a Gardasil lawsuit against Merck if their VICP petition does not result in acceptable compensation. Because Gardasil is a covered vaccine, all claims must first go through petition under VICP (Vaccine Court). If your case is rejected, you may file a Gardasil lawsuit against Merck & Co. in civil court.
Can I Sue the Doctor Who Gave Me the Gardasil Shot?
The deception surrounding Gardasil applies to both consumers and the medical community alike. Merck & Co. manipulated people by "repeatedly stating, representing, urging and implying" that it was necessary for girls and young women to take the Gardasil vaccine to prevent cervical cancer, according to allegations in lawsuits filed in civil court. Doctors were also allegedly manipulated by Merck's claims of safety and efficacy.
Is Your Firm Anti-Vax?
Absolutely not. We believe that vaccines have the potential to eradicate disease and save millions of lives. We are, however, against intentional efforts to mislead consumers about the safety and effectiveness of a drug or vaccine. Our firm has always fought―and will continue to fight―for the rights of consumers to be fully and honestly informed about risks associated with any drug, vaccine, medical device, or consumer product. We will work tirelessly to ensure those rights are defended and victims of injustice are compensated for their injuries.
When pharmaceutical companies put profits before consumer safety and regulators fail to correct bad conduct on the part of those companies, consumers have the right to address their grievances through the legal system. Sometimes it is only through litigation that the public discovers the full story behind a product's harmful effects.
If you or someone in your family suffered adverse effects after receiving the Merck Gardasil vaccine, the attorneys at Wisner Baum would like the opportunity to hear your story in a free and confidential case consultation. Across all areas of practice, our firm has won more than $4 billion in verdicts and settlements on behalf of our clients.
Call us today at (855) 948-5098 or fill out our contact form to learn more about pursuing a Gardasil claim.
$63 Million Settlement Paxil Pediatric Class Action

$63 million pediatric class action re false promotion of Paxil. Judge approves final terms of improved national pediatric paxil class action settlement – consumers get a better deal.

$40 Million Settlement Third-Party Payer Class Action

$40 million third-party payer class action re off-label promotion of Paxil. Judge approves $40 million settlement in the second phase of national pediatric paxil class action – insurance companies to be reimbursed.

$28 Million Settlement Defective Drug Class Action

$28 million Paxil defective drug class action. A class action has been brought in the US territory of Puerto Rico against UK-based drug major GlaxoSmithKline.

$10 Million Settlement Celexa-Lexapro Pediatric Class Action

$10 million pediatric class action re false promotion of Celexa and Lexapro. Babies born to women who have used Lexapro and other similar medications such as Zoloft, Celexa, Prozac, Paxil, and Symbyax are at an increased risk for birth defects.

$9 Million Settlement Drug Injury

Wisner Baum obtained a $9 million settlement on behalf of an individual who was injured by a drug. Client-Focused Representation
REVIEWS & TESTIMONIALS
We believe our track record speaks for itself. But you don't have to take our word for it. See what our clients have to say about working with us.
"I Can't Imagine a Better Law Firm"

Multiple lawyers recommended Wisner Baum to me and I have been consistently impressed with the quality of their work.

- Best Law Firms Survey

"They Are About Changing the Systems..."

Wisner Baum are not only amazing attorneys but more importantly, they are activists. They are about changing the systems which got us into trouble in the first place. They understand their role in the process of making change.

- Kim Witczak

"Top Legal Minds in the Country"

The Wisner Baum firm has some of the top legal minds in the country; they are driven, determined, trustworthy, ethical and passionate.

- From Best Lawyers® Best Law Firms

"Diligent & Professional Representation"

Thanks to your efforts I was able to recover from a tragic experience and turn my life around for the best.

- W.T.

"Our Best Interest Was Always Number One on Your List"

A special thank you to your Spanish-speaking staff for the extra effort put into this case. The language barrier was never a problem, and we are so very thankful to them. Your name holds much respect in our family.

- G.C. & C.C

"We Have Never Met a More Wonderful Group of People"

It is obvious that the people at Wisner Baum believe in what they do. And that you all really care about your clients.

- The B. Family

"They Worked Very Hard and Kept in Contact, Which Is Very Important to Me"

I appreciate that you care about how I feel and that you take time to use your talents to ensure your every contact with me is warmly professional.

- A.D.B.

"Your Expertise in This Field Gave Me the Utmost Trust and Confidence"

I wanted a fair settlement within an appropriate time frame, and without any public scrutiny. With your hard work and dedication, we were able to achieve those goals.

- T.O.