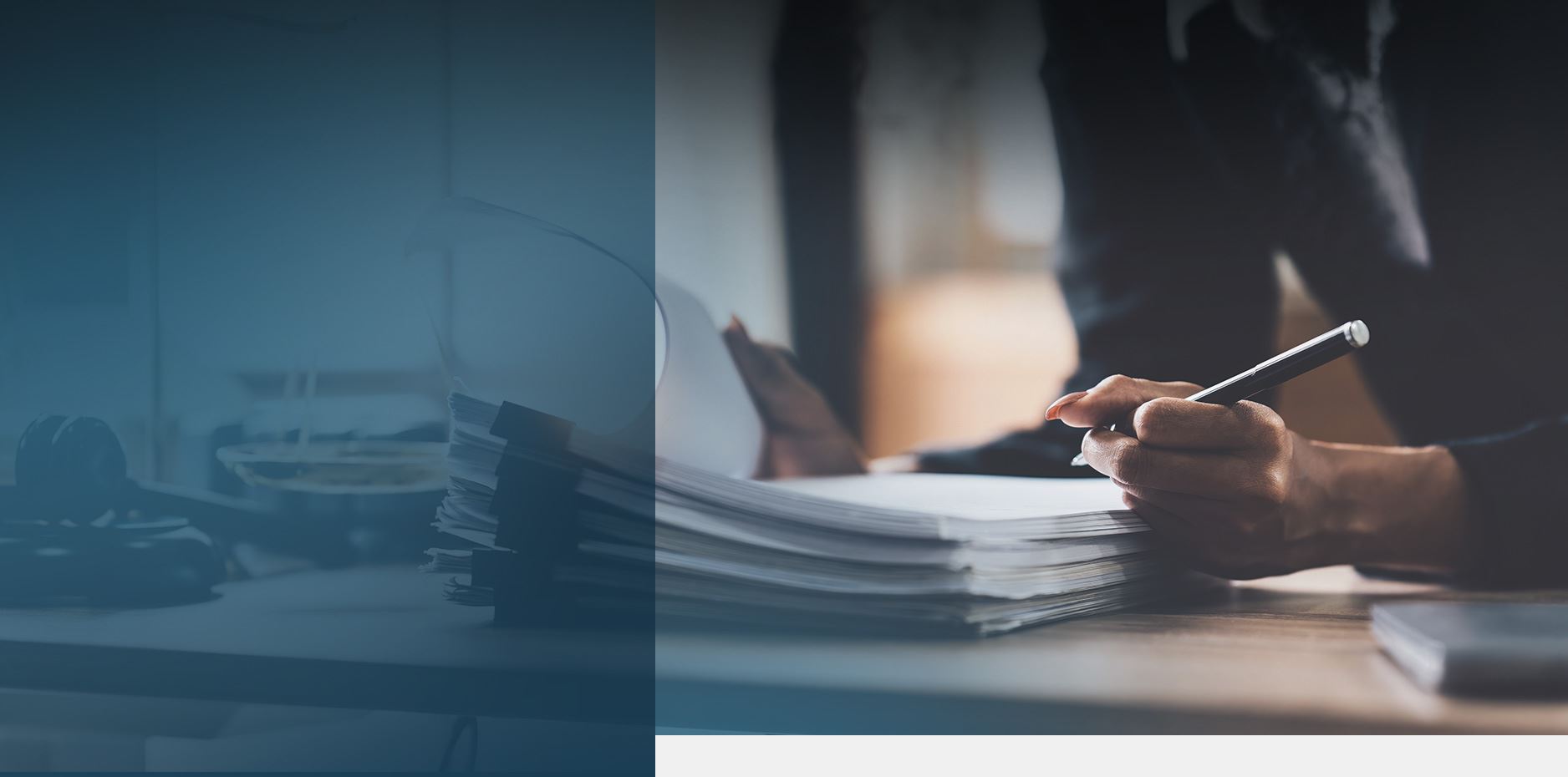 Monsanto Papers Client Focused. Trial Ready. Billions Won.
Monsanto Papers | Secret Documents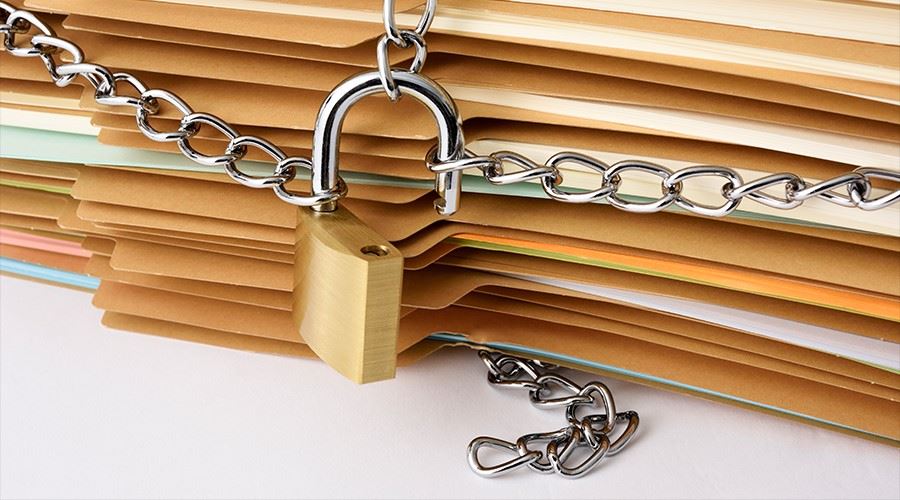 The collection of documents known as The Monsanto Papers or The Monsanto Secret Documents are available, here, and explained in detail. Wisner Baum (formerly Baum Hedlund Aristei & Goldman) is one of the leading law firms representing people across the nation in lawsuits against Monsanto. These personal injury and wrongful death lawsuits claim that exposure to the herbicide weed killer, Roundup, causes non-Hodgkin lymphoma.
These documents, obtained via Discovery (pre-trial civil procedure allowing the parties to obtain evidence from each other) allow people to see what is happening "behind the curtain" of secrecy that normally shrouds ongoing litigation. You will find links to internal Monsanto emails, text messages, company reports, studies and other memoranda.
Monsanto Papers Chart – Updated December 2, 2019
(Quick search with keyboard shortcut Control+F on a PC or Command+F on a Mac to search any word in this chart)
Document Categories:
Absorption, Distribution, Metabolism & Excretion
Discrediting IARC Kate Kelland Interaction with Monsanto
Discrediting Seralini
Freedom to Operate
Ghostwriting, Peer-Review & Retraction
Media and PR Response
Prop 65 and OEHHA
Regulatory & Government
Surfactants, Carcinogenicity & Testing
The Monsanto Papers tell an alarming story of ghostwriting, scientific manipulation, collusion with the Environmental Protection Agency (EPA), and previously undisclosed information about how the human body absorbs glyphosate. These documents, which Monsanto does not want you to see, provide a deeper understanding of the serious public health consequences surrounding Monsanto's conduct in marketing Roundup.
Declassifying Monsanto's Secret Documents
It is important for the public, regulatory agencies, and scientists to be fully informed of the processes which occur behind the thick veil of corporate unaccountability that have a direct impact on public and environmental health. This way, regulators can make informed decisions, the public is provided the opportunity to know what it is consuming (and at what cost), and scientists are able to build upon transparent data as well as know how much weight to place on research that may have an undue corporate profit motive behind it.
In fact, these documents were released in part to aid the efforts of the European regulators and the California Office of Health Hazard Assessment, as they weighed evidence regarding glyphosate registration/classification. The damning tale that these documents tell over how Monsanto has handled the issues over the ostensible safety of its widely-used product will provide regulators across the globe with access to key information that should inform their vital decision-making processes. We sincerely believe that it is imperative for the litigation process to be as transparent and open to public scrutiny as possible, particularly since every aspect of this case has repercussions for society as a whole.
"The terms glyphosate and Roundup cannot be used interchangeably nor can you use "Roundup" for all glyphosate-based herbicides any more. For example, you cannot say that Roundup is not a carcinogen...we have not done the necessary testing on the formulation to make that statement." - Donna Farmer, Lead Toxicologist, Monsanto Company
On March 13, 2017, U.S. District Judge Vince Chhabria ruled that certain documents obtained by plaintiffs in the Monsanto Roundup multidistrict (MDL) litigation could be unsealed. Subsequently, the judge published them on March 14 and March 15 on the website for the U.S. District Court for the Northern District of California. These were the very first evidence to be declassified.
On June 30, 2017, Baum Hedlund, along with the leadership of the Roundup multidistrict litigation (MDL), challenged the protection of another group of documents, in an effort to make them available to the public. In a meeting to discuss the matter, Monsanto told the plaintiffs' attorneys to "go away" and that the company would not voluntarily agree to de-designate any documents.
Pursuant to Paragraph 16.3 of the Protective Order in the MDL, Monsanto was required to file a motion seeking continued protection of those documents challenged by the Plaintiffs' June 30, 2017 letter within 30 days. In failing to file such motion within 30 days, i.e., July 31, 2017, Monsanto "automatically waive[s] the confidentiality designation for each challenged designation." Id. ¶ 16.3. And, since Monsanto did not file any motion seeking continued protection of the documents, it waived confidentiality over them. The documents are now officially public and Baum Hedlund is excited to share them with the world. This second group of documents was first published on the Baum Hedlund website on August 1, 2017.
We sent the August 2017 batch of Monsanto secret documents to (1) the EPA Office of Inspector General, Arthur Elkins, Jr., who is presently investigating whether there was illegal collusion between EPA and Monsanto; (2) the California's Office of Environmental Health Hazard Assessment (OEHHA), which listed glyphosate as a substance known to the state of California to cause cancer on July 7, 2017 and is soliciting comments from Baum Hedlund and others to advise about whether glyphosate should be given a safe-harbor; and (3) the European Parliament members, who, on July 4, 2017, sent a letter to the judge overseeing the MDL litigation, requesting documents as the EU considers whether it will renew registration of glyphosate for sale in Europe.
On April 24, 2019, we released a new batch of 300+ declassified documents obtained during discovery. We also added several new categories. Since 2017, Baum Hedlund has added more than 400 documents to the Monsanto Papers. All Monsanto Papers documents can be viewed in our Master Chart above.
We released our third batch of documents on August 15, 2019. These documents reveal Monsanto's efforts to defund IARC, their involvement with Reuter's reporter Kate Kelland, the creation of their 'Intelligence Fusion Center' targeting journalists and activists critical of Monsanto, and more about their manipulating science.
The pages below only describe the documents released prior to April 24, 2019. It is best to use the chart above to quickly search by keyword or topic. With each document, you will find a release date, a corresponding description, which briefly summarizes the key points raised, and in some cases, commentary describing the relevance of the documents to the ongoing Roundup litigation (only the August 2017 batch of documents contain the relevance information). Our commentary on the relevance of these documents may contain allegations cited in the Roundup litigation.
News Coverage of the Monsanto Papers
Declassified Documents
Issue: Ghostwriting, Peer-Review & Retraction
1. Internal Email Showing Dr. Healy Asked Colleagues to Review Study That Found Roundup and Glyphosate Adverse Effects
No: MONGLY02286842
Date: 8/19/2008
Documents Released: 8/1/2017
Description
This document is an email from Dr. Charles Healy to Drs. Farmer and Saltmiras wherein Dr. Healy requests that Drs. Farmer and Saltmiras review the article that Dr. Healy has been asked to review: "you two would be the reviewers in fact and I would then collate your comments and be the reviewer of record." at *1.
Relevance
This document is relevant and reasonably likely to be used in this litigation for the same reasons as the above (MONGLY01238768) document. Dr. Healy is violating the standards of the peer-review process by asking his Monsanto colleagues to review a study which observed the cytotoxic effects of glyphosate. Drs. Healy, Farmer, and Saltmiras all have vested interests in the study not being accepted for publication. The reliability and consensus of scientific literature is directly relevant to general causation. This document also goes to witness credibility.
2. Internal Email Showing Monsanto's Effort to Silence Science Concluding Roundup Causes Adverse Health Effects
No: MONGLY01189468
Date: 9/9/2008
Documents Released: 8/1/2017
Description
This document is an email from Dr. Charles Healy to Drs. Donna Farmer and David Saltmiras wherein Dr. Healy informs Drs. Farmer and Saltmiras that their decision regarding study sent to Dr. Healy for peer-review will determine whether the study will be published.
Relevance
This document is relevant and reasonably likely to be used in this litigation as it confirms Monsanto's efforts in ensuring that studies which reach conclusions of adverse health effects associated with glyphosate avoid publication and do not contribute to the carcinogenic assessment of glyphosate. The reliability and consensus of scientific literature is directly relevant to general causation. This document also goes to witness credibility.
3. Peer Review by Monsanto Scientist Charles Healy Recommending Rejection of Study That Found Glyphosate and Roundup Adverse Effects
No: MONGLY01238768
Date: 9/12/200
Documents Released: 8/1/17
Description
This document is a peer review by Monsanto employee Dr. Charles Healy of a study titled "Cytotoxicity of herbicide Roundup and its active ingredient, glyphosate in rats". The document contains recommendations for rejecting the study which found substantial adverse cytotoxic effects associated with Roundup and glyphosate.
Relevance
This document is relevant and reasonably likely to be used in this litigation as it demonstrates Monsanto's covert manipulation of the science on glyphosate cytotoxicity given Dr. Healy's vested interests in Monsanto which conflict with the impartiality of the peer review process. Access to comprehensive, impartial peer-reviewed data on glyphosate, which is relied upon by both regulators and scientists to determine the associations between glyphosate and cancer, is thus limited given that Monsanto is able to circumvent the impartiality of the peer-review process. The reliability and consensus of scientific literature is directly relevant to general causation. This document also goes to witness credibility.
4. Monsanto Email from Donna Farmer Demonstrating Company Manipulation of Glyphosate Studies
No: MONGLY00919381, MONGLY00919400
Date: 11/18/2010
Documents Released: 8/1/17
Description
This document is an email and from Dr. Donna Farmer wherein she informs John DeSesso that she "added a section in genotox from the Gasnier study …see a attached a critique we did that I took that from. Am working on a section for gasiner in the mechanistic section. Also we cut and pasted in summaries of the POEA surfactant studies." at *1. The attachment is a draft of the Williams et. al. study with significant edits by Dr. Farmer which is also challenged for confidentiality.
Relevance
Both documents are relevant and reasonably likely to be used in this litigation as they demonstrate Monsanto's covert manipulation of the available scientific data on glyphosate. Scientists reading this published and peer-reviewed article would be unaware that the data was furnished by a biased contributor and the document is related to whether the inherent conflict of interest affects the merits of the data when determining the biological plausibility of glyphosate as a carcinogen. The reliability and consensus of scientific literature is directly relevant to general causation. These documents also go to witness credibility.
5. Emails Between William Heydens, David Saltmiras and others Discussing Kier/Kirkland Study
No: MONGLY02145917 – MONGLY02145930
Date: 7/2012
Documents Released: 3/14/2017
Description
In these documents, Monsanto scientist David Saltmiras admits to writing manuscript of glyphosate genotoxicity literature with Larry Kier, a Monsanto consultant (MONGLY02145925). The email correspondence also details how adding scientist David Kirkland to the study would "add credibility." (MONGLY02145918) OVER $4 billion
in verdicts & Settlements
Our top priority is to devise customized legal strategies that are tailored to the unique legal needs of our clients, no matter how simple or complicated their situations, might be.
$2.0 Billion Verdict Personal Injury

In May of 2019, the jury in the case of Pilliod et al. v, Monsanto Company ordered the agrochemical giant to pay $2.055 billion in damages to the plaintiffs, Alva and Alberta Pilliod, a Bay Area couple in their 70s.

$289.2 Million Verdict Personal Injury

On Aug. 10, 2018, a San Francisco jury ordered Monsanto to pay $39.25 million in compensatory damages and $250 million in punitive damages to Mr. Johnson, a former groundskeeper who alleged exposure to Monsanto's herbicides caused him to develop terminal non-Hodgkin lymphoma.

$265 Million Settlement Fatal Train Crash

In 2016, Wisner Baum attorney Timothy A. Loranger and six other attorneys in the Plaintiffs' Management Committee were able to secure a $265 million settlement for victims of the 2015 Amtrak 188 derailment in Philadelphia, one of the largest in the U.S. for 2016.

$105 Million Settlement Pharmaceutical Settlement

Wisner Baum obtained $105 million on behalf of multiple clients involved in a pharmaceutical negligence case.

$80 Million Verdict Personal Injury

Wisner Baum attorneys served on the trial team in the case of Hardeman v. Monsanto Company, which resulted in an $80 million jury verdict for the plaintiff, Edwin Hardeman.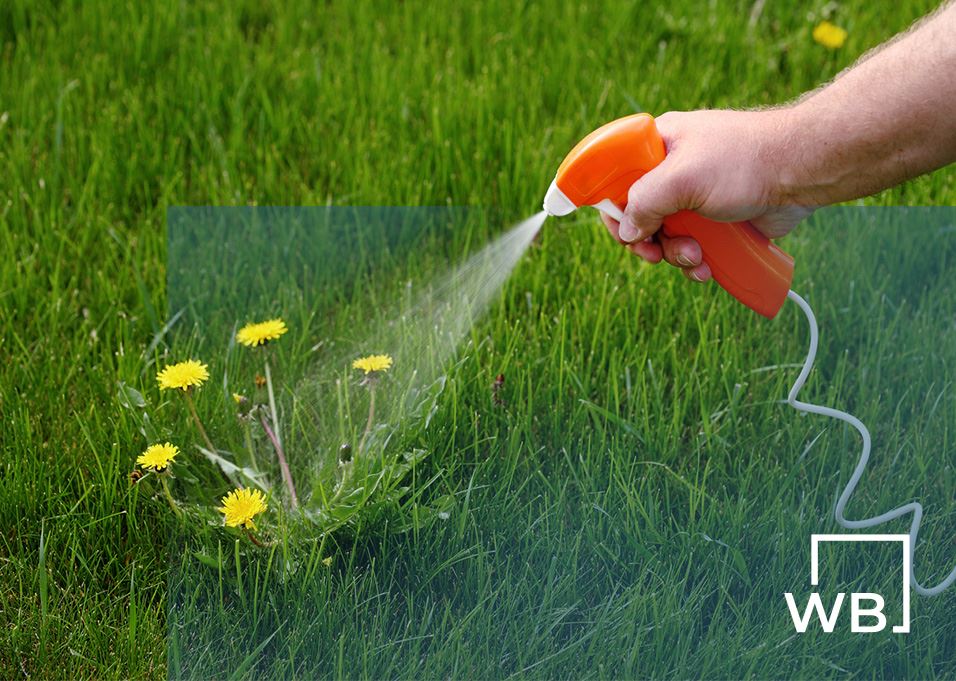 Client-Focused Representation
REVIEWS & TESTIMONIALS
We believe our track record speaks for itself. But you don't have to take our word for it. See what our clients have to say about working with us.
"I Can't Imagine a Better Law Firm"

Multiple lawyers recommended Wisner Baum to me and I have been consistently impressed with the quality of their work.

- Best Law Firms Survey

"They Are About Changing the Systems..."

Wisner Baum are not only amazing attorneys but more importantly, they are activists. They are about changing the systems which got us into trouble in the first place. They understand their role in the process of making change.

- Kim Witczak

"Top Legal Minds in the Country"

The Wisner Baum firm has some of the top legal minds in the country; they are driven, determined, trustworthy, ethical and passionate.

- From Best Lawyers® Best Law Firms

"Diligent & Professional Representation"

Thanks to your efforts I was able to recover from a tragic experience and turn my life around for the best.

- W.T.

"Our Best Interest Was Always Number One on Your List"

A special thank you to your Spanish-speaking staff for the extra effort put into this case. The language barrier was never a problem, and we are so very thankful to them. Your name holds much respect in our family.

- G.C. & C.C

"We Have Never Met a More Wonderful Group of People"

It is obvious that the people at Wisner Baum believe in what they do. And that you all really care about your clients.

- The B. Family

"They Worked Very Hard and Kept in Contact, Which Is Very Important to Me"

I appreciate that you care about how I feel and that you take time to use your talents to ensure your every contact with me is warmly professional.

- A.D.B.

"Your Expertise in This Field Gave Me the Utmost Trust and Confidence"

I wanted a fair settlement within an appropriate time frame, and without any public scrutiny. With your hard work and dedication, we were able to achieve those goals.

- T.O.