Glyphosate Targets an Enzyme That is Vitally Important for the Gut
"Health risks follow when glyphosate disrupts the microbiota cells that regulate numerous biological processes such as the immune system and digestion." – R. Brent Wisner, Roundup Cancer Attorney
It is undisputed that glyphosate kills weeds by interfering with the "shikimate pathway," a metabolic sequence that synthesizes vital amino acids. Glyphosate interferes with 5-enolpyruvylshikimate-3-phosphate (EPSP), disrupting the fifth of six enzymatic steps in the shikimate pathway, which processes aromatic amino acids. Inhibiting the shikimate pathway causes an aromatic amino acid deficiency, which eventually causes plants to die by starvation.
Beneficial bacteria in the human gut (and the guts of other mammals), on which our immune systems rely, produce and utilize EPSP. A 2013 study conducted by Awad A. Shehata found that: "A reduction of beneficial bacteria in the gastrointestinal tract microbiota by ingestion of glyphosate could disturb the normal gut bacterial community."
Another study from 2014 entitled 'Rheumatic Diseases and the Microbiome' reported the following:
"[o]ver the first several years of life each of us establishes a community of microorganisms that are commensal and inhabit niches on skin and mucous membranes. These microorganisms are collectively known as the microbiome, or microbiota, and are predominately obtained from one's mother…gut-associated organisms are critical to the development and activation of the immune system, especially with regard to cell types intimately associated with autoimmunity."– Scofiled R.H.,Rheumatic Diseases and the Microbiome. International Journal of Rheumatic Diseases 2014; 17: 489–492
What is the Difference Between an Individual Monsanto Roundup Lawsuit and the Roundup Class Action?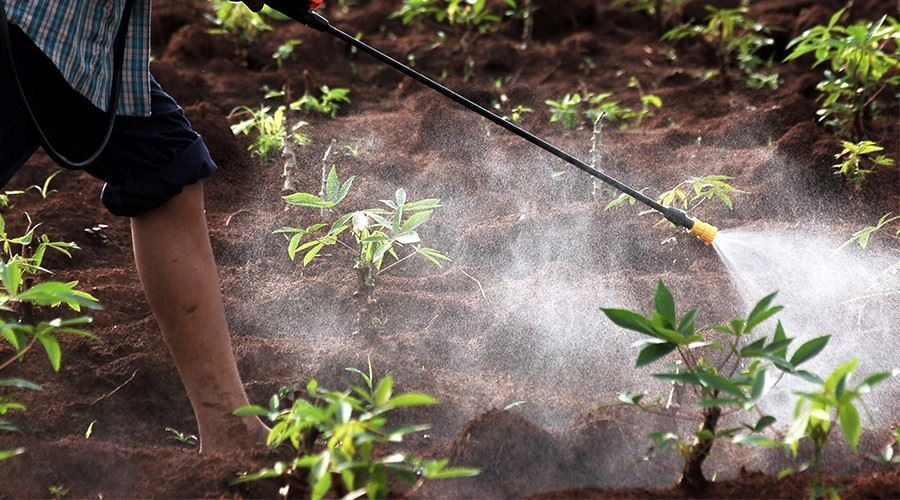 The class action litigation against Monsanto is markedly different than the individual lawsuits Monsanto faces throughout the country. The individual lawsuits seek remedy for personal injuries (non-Hodgkin lymphoma) sustained as a result of exposure to Roundup. These lawsuits are filed by farmers, farm workers, horticulturalists, landscapers, gardeners, government employees, and a host of other people who were diagnosed with non-Hodgkin lymphoma after exposure to Roundup. These individuals allege Monsanto knew about the link between exposure to Roundup and non-Hodgkin lymphoma, but failed to warn consumers.
Monsanto faces individual lawsuits in the following courts:
Federal Litigation: MDL 2741, (Multidistrict Litigation), U.S. District Court, Northern District of California, San Francisco.
California State Litigation: Case No. RG17853420, State of California Superior Court, County of Alameda.
St. Louis Circuit Court Litigation: Case No 1722-CC00796, Case No. 1722-CC00796 and Case No. 1722-CC00799, City of St. Louis Circuit Court for the 22nd Circuit, St. Louis, Missouri.
The Monsanto Roundup class action, on the other hand, involves consumers who allege Monsanto engaged in violations of trade and business practice laws. The class representatives say they would never have purchased Roundup products had they known that glyphosate targets an enzyme that exists in the human body and the bodies of certain mammals, contrary to Monsanto's marketing.
The class action accuses Monsanto of unjustly enriching themselves as a result of class members purchasing more Roundup products and paying more for Roundup products than they would have otherwise in absence of the alleged false marketing claims.
What Compensation is Available in the Roundup Class Action?
Plaintiffs and class members who are participating in the Roundup class action say they suffered economic losses, because they purchased more Roundup weed killer products and/or paid more for Roundup than they otherwise would have had they not been deceived by Monsanto's marketing.
Accordingly, the plaintiffs seek compensation for themselves and class members equal to the amount they paid for Roundup products, which they would never have purchased had they been adequately informed that glyphosate targets an enzyme that exists in both humans and animals.
Unlike the individual Roundup cancer lawsuits filed throughout the country, plaintiffs and class members involved in the Monsanto class action litigation are not seeking damages for personal injuries.