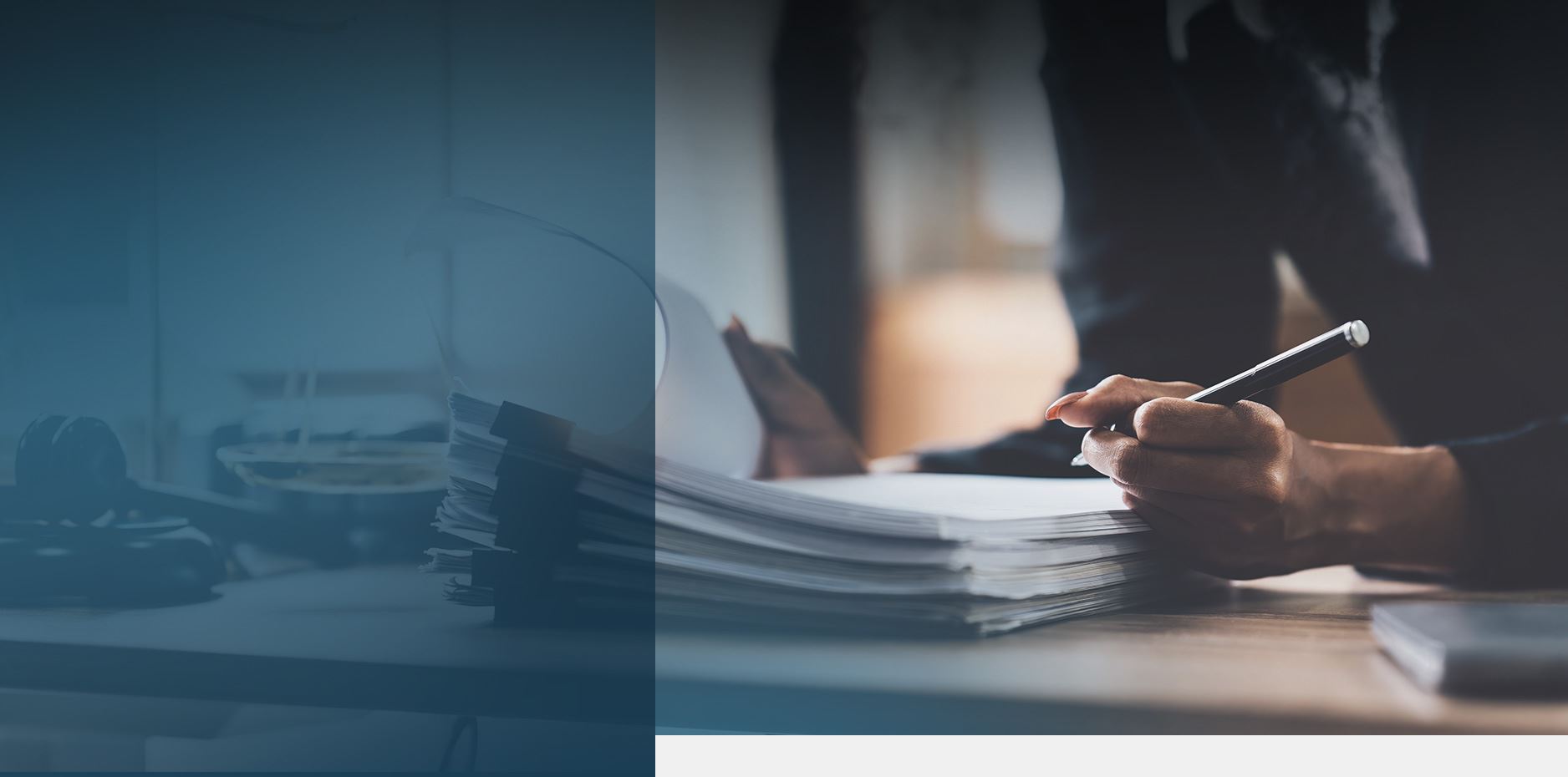 Roundup Settlement Client Focused. Trial Ready. Billions Won.
Monsanto Roundup Verdicts and Settlements
We are no longer accepting new Monsanto Roundup cases.
"Monsanto made a choice to not put a cancer warning on the label…That is a choice that reflects reckless disregard for human health. It is a choice that Monsanto made and today is their day of reckoning." – R. Brent Wisner, Roundup Cancer Attorney
Landmark legal defeats for Monsanto (now Bayer) resulted in jury verdicts worth billions. With consecutive losses, the stock price on a sharp decline and unease with the leadership in the board room, many people are wondering if the Monsanto litigation will soon come to an end with a global settlement between Bayer and thousands of plaintiffs throughout the United States.
$2.055 Billion Monsanto Verdict in Pilliod v. Monsanto Company
Pilliod v. Monsanto Company was the third Roundup cancer trial to go before a jury. It was also the first of hundreds of cases in the California Roundup Judicial Council Coordinated Proceedings (JCCP) to go before a jury.
Alva and Alberta Pilliod, a couple in their 70s from Livermore, California, started using Roundup in the 1970s. The couple alleged in their lawsuit against Monsanto that exposure to Roundup weed killer caused both of them to develop non-Hodgkin lymphoma (NHL).
Alva suffers from NHL in his bones that spread to his pelvis and spine. He was diagnosed in 2011. Alberta was diagnosed with NHL brain cancer in 2015.
On May 13, 2019, after weeks of trial proceedings, an Alameda jury returned a $2.055 billion verdict in favor of the Pilliods, ordering Monsanto to pay $55 million in compensatory damages and $2 billion in punitive damages ($1 billion each for Mr. and Mrs. Pilliod) for failing to warn consumers that exposure to Roundup causes NHL.lick edit button to change this text.
"We finally had a chance to show the jury that Monsanto has engaged in essentially corporate malfeasance for the last 45 years," said Brent Wisner, who represented the Pilliods at trial. "And in so doing, I think the jury's punitive damage award speaks volumes about what the evidence shows. A lot of people talk about how Monsanto–the EPA says it is safe or whatnot, but the simple fact is when you look at the evidence, it is overwhelming and juries are resoundingly saying, 'Stop it.'"
$289.2 Million Monsanto Verdict in Johnson v. Monsanto Company
Dewayne "Lee" Johnson filed a Roundup cancer lawsuit against Monsanto in 2016, alleging his NHL was caused by exposure to the Monsanto herbicides. Lee's case was the first Roundup cancer to proceed to trial, in part, due to his failing health.
After weeks of trial proceedings, the jury issued a unanimous verdict on Aug. 10, 2018, ordering Monsanto to pay $250 million in punitive damages and $39.2 million in compensatory damages for failing to warn consumers that exposure to Roundup weed killer causes cancer.

​"Every major known carcinogen had a moment like this. A moment when the science finally caught up. When a company could no longer bury it. Where people had to actually look at it and say we have a problem," said Johnson's co-lead trial attorney, Brent Wisner, at a press conference shortly after the Monsanto Roundup verdict was read.
In the weeks following the Johnson verdict, Judge Suzanne R. Bolanos denied Monsanto's motion for Judgment Notwithstanding the Verdict (JNOV) but reduced the punitive damage award to $39.25 million, bringing the total verdict award to $78.5 million. Mr. Johnson decided to accept Judge Bolanos' punitive damages reduction to hopefully achieve a final resolution within his lifetime.
Edwin Hardeman and his wife spent decades living on 56 acres of land previously used as an exotic animal refuge. Mr. Hardeman began using Monsanto herbicides in 1986 to treat poison oak, overgrowth, and weeds on his property and continued using Roundup through 2012. In February of 2015, he was diagnosed with B-cell NHL a month before the International Agency for Research on Cancer (IARC) classified glyphosate, a key ingredient in Roundup, as a "probable human carcinogen."
On Feb. 12, 2016, roughly a year after his diagnosis, Mr. Hardeman filed a lawsuit against Monsanto Co. U.S. District Court Judge Chhabria selected his case as the first out of hundreds of other Monsanto Roundup cancer cases consolidated in a federal multidistrict litigation (MDL) to proceed to trial.
The jury in Hardeman v. Monsanto Companyfound that Roundup exposure was a substantial factor in causing Mr. Hardeman's NHL and awarded him $80 million in damages ($5 million in compensatory damages and $75 million in punitive damages).
Why Are People Suing Monsanto?
The litigation against Monsanto is about choice. The plaintiffs that we represent believe that Monsanto's failure to warn consumers about known health dangers associated with its Roundup weed killer deprived them of the opportunity to make an informed choice about whether the benefit of using the product outweighed the risks.
Lee Johnson started working for the Benicia Unified School District in 2012. His work initially consisted of running mail around the school district. Later, Mr. Johnson was promoted to integrated pest manager, a position that required him to spray upwards of 150 gallons of Monsanto weed killers on a given day around school properties. He was repeatedly exposed to Monsanto herbicides.
In 2014, Lee began to experience severe skin irritation, which came as a surprise because his skin, up until that point, had always been perfect. He reported the condition to health care providers, who initially did not know what it was.
Lee then contacted Monsanto to ask if the irritation was related to his use of Monsanto's herbicides. The details of Lee's inquiry were brought to the attention of Dr. Daniel Goldstein, Monsanto's medical director, who indicated in an email that he would contact Lee.
Dr. Goldstein never contacted Lee, so he continued to use Monsanto weed killers on the job believing them to be safe.
Medical notes from around this time show that Lee's symptoms continued to get worse. His health care providers consulted Monsanto's Material Safety Data Sheet for Ranger Pro, which did not refer to any type of cancer risk.
In August of 2014, Lee was diagnosed with epidermotropic T-cell lymphoma. After his diagnosis, Lee's job still required him to apply and be in close contact with Monsanto glyphosate-based herbicides.
Months later in March of 2015, the International Agency for Research on Cancer (IARC) issued a comprehensive evaluation of the published, peer-reviewed data on glyphosate, a key ingredient in Monsanto's Roundup and Ranger Pro. Based on the data, the agency concluded that glyphosate is a "probable human carcinogen" and that glyphosate formulations (glyphosate plus other chemicals) can induce oxidative damage. Considerable evidence has linked oxidative damage to cancer.
Despite enduring chemotherapy treatments throughout 2015, his cancer progressed and in September, a biopsy revealed mycosis fungoides (non-Hodgkin lymphoma with large cell transformation).
"His cancer, while he was spraying, had transformed from a relatively controllable type to one that, essentially, is a death sentence. The fact that Monsanto never called him back, the fact that they never warned him, deprived him of the ability to make an informed choice," Wisner told Democracy Now's Amy Goodman in an interview after the trial.
"I never would've sprayed that product on school grounds or around people if I knew it would cause them harm," Mr. Johnson testified. "It's unethical. It's wrong. People don't deserve that."
When Lee put it together that exposure to Monsanto herbicides may have caused his cancer, he decided to file a lawsuit against Monsanto. He had many motivations for doing so; his wife and sons, first and foremost, but he also recognized that the fight to hold Monsanto responsible is not just for him, it is for everyone who uses Monsanto weed killers without being informed about their dangers:
"After I learned about Roundup and glyphosate and everything, I wanted to be able to help. The cause is way bigger than me, so hopefully the verdict will start to get the attention that it needs to get right, so folks can make an informed choice." – Lee Johnson
After the landmark Monsanto Roundup verdict was read, Wisner told the media that Lee hopes to use his compensation to spend more time with his family. His wife has to put in 14-hour days so the family can make ends meet and afford to pay Lee's substantial medical costs. Lee may also use the compensation to fund a bone marrow transplant.
Lee's experience is similar to Alva and Alberta Pilliod's, who used Roundup for decades believing it was the safest product for themselves, their family and the deer, ducks and other wildlife roaming through their property. Alberta once said in an interview that she thought Roundup was akin to "sugar water." An advertising campaign for Roundup once labeled the product as "safer than table salt."
The couple never used protective equipment when they sprayed and would never have used Roundup if they had known of the health risks linked to the herbicide. "We are very angry. We hope to get justice," Alberta Pilliod said in an interview before the couple had their day in court.
Like other plaintiffs in the Roundup litigation, the Pilliods accused Monsanto of engaging in a "prolonged campaign of misinformation to convince government agencies, farmers and the general public that Roundup was safe".
Third-generation California farmer John Barton, who was diagnosed with NHL in 2015, is eager to have his day in court against Monsanto, especially because Bayer continues to maintain that glyphosate (Roundup's key ingredient) is safe.
"Monsanto needs to realize that we are not going to be silent anymore," said Barton, who is represented by Wisner Baum. "We are not going to roll over and play dead…People should be warned that this stuff is everywhere and we should be careful of this product."
One of Barton's biggest fears is that his three sons could get sick due to exposure to Roundup. "My dad exposed me to this. He never would've done that if he knew it was dangerous," he added. "I have this guilt that I may have endangered my own sons."
Monsanto Roundup Lawsuit Settlement
The media, clients and others have contacted us following the early verdicts to ask if we anticipate cases resolving in a Monsanto Roundup settlement. Monsanto and Bayer have made it clear in media statements that they are appealing the verdicts and continue to defend Roundup and glyphosate in the thousands of other pending court cases.
In May of 2019, U.S. District Court Judge Vince Chhabria appointed prominent attorney Kenneth Feinberg to mediate court-ordered Monsanto Roundup settlement discussions in the federal MDL. Feinberg facilitated dispute resolutions in previous high stakes litigations, including the September 11th Victim Compensation Fund, the Volkswagen diesel emissions scandal and the BP Deep Water Horizon oil spill.
On June 24, 2020, Bayer announced a comprehensive settlement. Our law firm issued the following statement:
Wisner Baum Statement regarding Roundup Litigation Settlement: Wisner Baum is pleased with the settlement. It is a big first step in correcting the forty years of harm caused by glyphosate. Non-Hodgkin lymphoma is devastating. Over the last four years, as we have pressed this litigation forward despite innumerable obstacles, we have had tremendous success in a few important cases. But, those successes have been tempered with the fact that many of our clients continue to suffer from the consequences of cancer. The settlement is for everyone and should help our clients rebuild and move forward in a meaningful way. Actual settlement amounts are yet to be determined, and each of our clients will be made an individual offer based on the facts of their case. For now, however, this is an important and historic day in the fight to protect consumers from harmful pesticides. And, while the story of glyphosate is not over- there are likely many fights surrounding cancer, food safety, and GMOs to be had- this chapter of the glyphosate litigation is over.
Attorneys Behind the Monsanto Roundup Lawsuit Victories
The law firm of Wisner Baum served on the trial teams for the first three Roundup cancer lawsuits to go before juries in Northern California, with attorney Brent Wisner delivering the openings and closing statements in two of the three trials. The cases resulted in jury verdicts for the plaintiffs worth a combined $2.424 billion.
Recognized as one of the leading voices in the fight against Monsanto, our firm represents plaintiffs across the nation in Roundup cancer lawsuits. The firm holds leadership positions in the federal multidistrict litigation against Monsanto (Roundup MDL) before U.S. District Judge Vince Chhabria in Northern California, and the California state litigation (Roundup JCCP) before Judge Winifred Smith.
Wisner Baum was also instrumental in releasing a trove of documents that are now a part of the Monsanto Papers. The documents, which include internal Monsanto emails, text messages company studies, reports and other memoranda, tell an alarming story of ghostwriting, scientific manipulation, collusion with the Environmental Protection Agency (EPA), and previously undisclosed information about how the human body absorbs glyphosate.
$2.0 Billion Verdict Personal Injury

In May of 2019, the jury in the case of Pilliod et al. v, Monsanto Company ordered the agrochemical giant to pay $2.055 billion in damages to the plaintiffs, Alva and Alberta Pilliod, a Bay Area couple in their 70s.

$80 Million Verdict Personal Injury

Wisner Baum attorneys served on the trial team in the case of Hardeman v. Monsanto Company, which resulted in an $80 million jury verdict for the plaintiff, Edwin Hardeman.

$289.2 Million Verdict Personal Injury

On Aug. 10, 2018, a San Francisco jury ordered Monsanto to pay $39.25 million in compensatory damages and $250 million in punitive damages to Mr. Johnson, a former groundskeeper who alleged exposure to Monsanto's herbicides caused him to develop terminal non-Hodgkin lymphoma. Client-Focused Representation
REVIEWS & TESTIMONIALS
We believe our track record speaks for itself. But you don't have to take our word for it. See what our clients have to say about working with us.
"I Can't Imagine a Better Law Firm"

Multiple lawyers recommended Wisner Baum to me and I have been consistently impressed with the quality of their work.

- Best Law Firms Survey

"They Are About Changing the Systems..."

Wisner Baum are not only amazing attorneys but more importantly, they are activists. They are about changing the systems which got us into trouble in the first place. They understand their role in the process of making change.

- Kim Witczak

"Top Legal Minds in the Country"

The Wisner Baum firm has some of the top legal minds in the country; they are driven, determined, trustworthy, ethical and passionate.

- From Best Lawyers® Best Law Firms

"Diligent & Professional Representation"

Thanks to your efforts I was able to recover from a tragic experience and turn my life around for the best.

- W.T.

"Our Best Interest Was Always Number One on Your List"

A special thank you to your Spanish-speaking staff for the extra effort put into this case. The language barrier was never a problem, and we are so very thankful to them. Your name holds much respect in our family.

- G.C. & C.C

"We Have Never Met a More Wonderful Group of People"

It is obvious that the people at Wisner Baum believe in what they do. And that you all really care about your clients.

- The B. Family

"They Worked Very Hard and Kept in Contact, Which Is Very Important to Me"

I appreciate that you care about how I feel and that you take time to use your talents to ensure your every contact with me is warmly professional.

- A.D.B.

"Your Expertise in This Field Gave Me the Utmost Trust and Confidence"

I wanted a fair settlement within an appropriate time frame, and without any public scrutiny. With your hard work and dedication, we were able to achieve those goals.

- T.O.