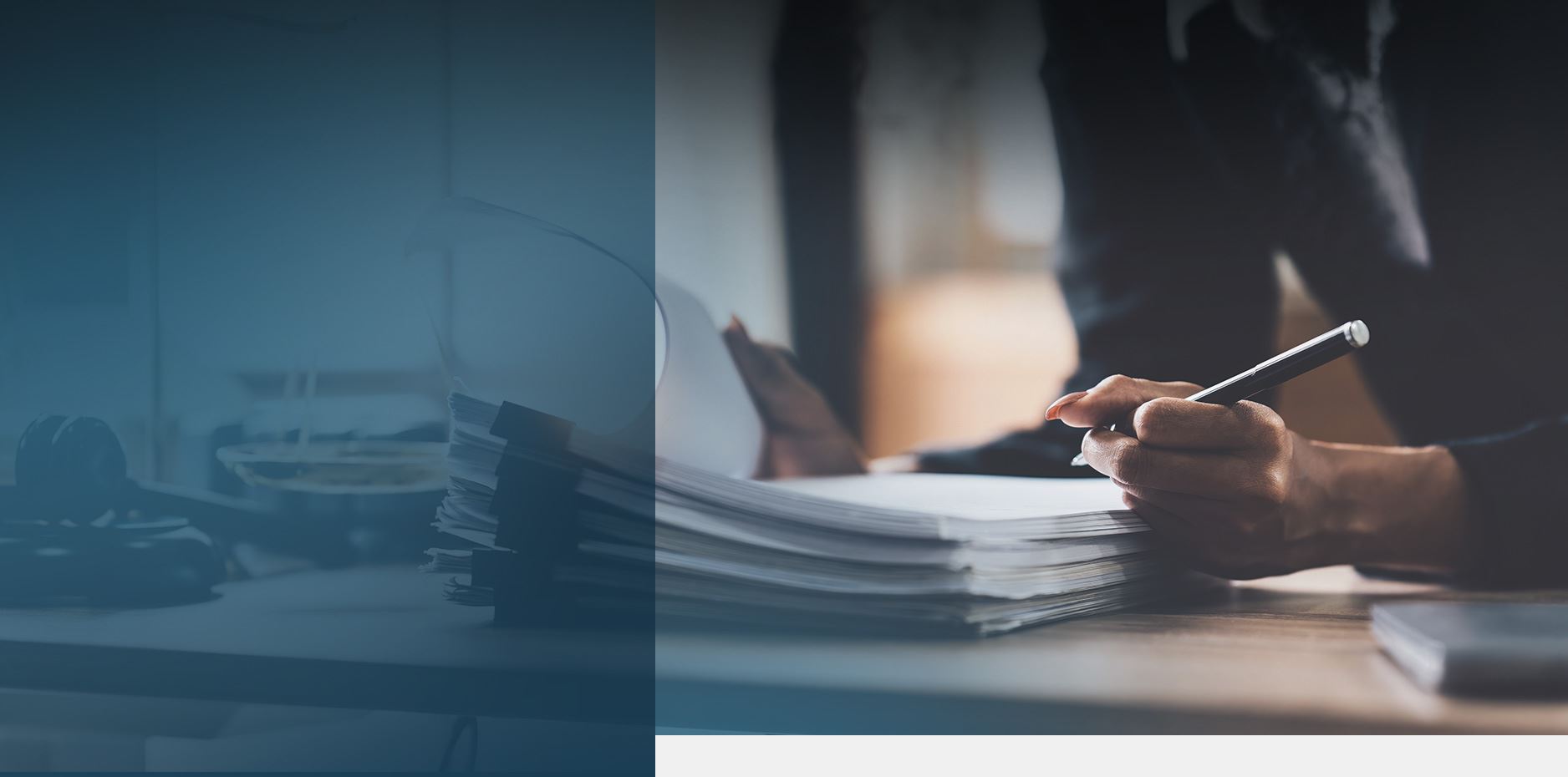 Monsanto Depositions and Court Docs Client Focused. Trial Ready. Billions Won.
Monsanto Court Papers and Depositions
Monsanto Hit with Historic $2 Billion Verdict Losing Third Straight Roundup Trial
If you are looking for unsealed Monsanto emails, communications, studies and other memoranda, please visit the Monsanto Papers page.
If you are looking for trial transcripts and exhibits from previous Monsanto trials please visit:
Monsanto Roundup Case Depositions (State and Federal Court)
John Acquavella (Former Monsanto Epidemiologist, Consultant)
Kirk Azevedo (Former Monsanto Sales Representative)
Charles Benbrook (Plaintiff Expert Witness, Former Executive Director National Academy of Sciences Board on Agriculture)
Aaron Blair (Plaintiff Expert Witness, Scientist Emeritus at the National Cancer Institute Division of Cancer Epidemiology & Genetics, Occupational and Environmental Epidemiology Branch)
Christopher Corcoran (Defense Expert Witness, Professor of Mathematics and Statistics and Director of Data Management and Statistics Core, Center for Epidemiologic Studies, at Utah State University)
Donna Farmer (Monsanto Product Protection and Nutrition Lead)
William Fleming (Defense Expert Witness, Professor of Pediatrics, School of Medicine at Oregon Health & Science University)
Warren Foster (Defense Expert Witness, Professor, Reproductive Biology Division in the Department of Obstetrics & Gynecology at McMaster University)
John R. Fowle III (Defense Expert Witness, Former Deputy Director, Health Effects Division, Office of Pesticide Programs, U.S. Environmental Protection Agency)
Daniel Goldstein (Monsanto Lead Medical Sciences and Outreach)
Jay Goodman (Defense Expert Witness, Professor of Pharmacology & Toxicology
at Michigan State University)
Hugh Grant (Monsanto Chairman and Chief Executive Officer, 2003-2018)
James Guard (Global Roundup Lawn & Garden Lead, Bayer Crop Science)
Neel Gupta, M.D. (Treating Physician for Plaintiff Alberta Pilliod)
Edwin Hardeman (Plaintiff in Hardeman v. Monsanto Co.)
William Heydens (Monsanto Regulatory Product Safety Assessment Lead)
Charles Jameson (Plaintiff Expert Witness, Former Senior Chemist for the National Cancer Institute's Rodent Bioassay Program)
Daniel Jenkins (Former Monsanto US Agency Manager for Regulatory Affairs)
Dewayne "Lee" Johnson (Plaintiff in Johnson v. Monsanto Co.)
Larry Kier (Monsanto consultant)
Michael Koch (Product Safety Team Lead, Bayer Crop Science) – Edwin Hardeman v. Monsanto
Mark Martens (Former Monsanto Executive, Toxicology Agriculture Research & Development Director for Monsanto Europe) Re: Dr. Parry Report – Edwin Hardeman v. Monsanto Co.
Doreen Manchester (Deputy General Counsel for CropLife America)
Roger McClellan (Editor in Chief at Critical Reviews in Toxicology)
Lorelei Mucci (Defense Expert Witness, Associate Professor of Epidemiology at Harvard T.H. Chan School of Public Health)
Samuel Murphey (Head of Global Issues Management, Bayer Crop Science)
Chadi Nabhan (Plaintiff Expert Witness, Chief Medical Officer for Cardinal Health, Chicago)
Alfred Neugut (Plaintiff Expert Witness, Medical Oncologist and Professor of Cancer Research and Professor of Medicine and Epidemiology at Columbia University)
Christopher Portier (Plaintiff Expert Witness, Former Director of the Agency for Toxic Substances and Disease Registry)
Kavitha Raj, M.D. (Treating Physician for Plaintiff Alva Pilliod)
Todd Rands (Global Corporate Strategy, External Advocacy Lead & Strategic Transactions Counsel, Monsanto/Bayer)
William Reeves (Global Health and Safety Issues Management Lead, Bayer Crop Science)
Jennifer Rider (Defense Expert Witness, Adjunct Assistant Professor in the Department of Epidemiology at Harvard T.H. Chan School of Public Health)
Beate Ritz (Plaintiff Expert Witness, Chair of the Epidemiology Department at the University of California, Los Angeles)
Matthew Ross (Plaintiff Expert Witness, Associate Professor at the College of Veterinary Medicine, Mississippi State University)
James Rubenstein, M.D. (Treating Physician for Plaintiff Alberta Pilliod)
Andrei Shustov (Plaintiff Expert Witness, Oncologist at Seattle Cancer Care Alliance)
Richard Turley (Edwin Hardeman's Physician)
Roger Turk (Edwin Hardeman's Physician)
Dennis Weisenburger (Plaintiff Expert Witness, Chairman of the Department of Pathology at City of Hope National Medical Center)
Jeffrey Ye (Edwin Hardeman's Physician)
Court Papers from Monsanto Roundup MDL
Hundreds of Monsanto Roundup lawsuits have been consolidated into a multi-district litigation (MDL-2741 In Re: Roundup Products Liability Litigation) before U.S. District Judge Vince Chhabria in the Northern District of California in San Francisco. Below are some of the court documents pertaining to the Monsanto Roundup MDL (federal litigation).
Monsanto Co. is facing thousands of Roundup lawsuits in state and federal courts filed by farmers, farm workers, gardeners, landscapers, government workers and a host of other individuals from all across the nation who allege exposure to Roundup weed killer caused them to develop non-Hodgkin lymphoma, and that Monsanto concealed health risks associated with its blockbuster herbicide.
The Monsanto court papers include motions, statements, notices of appeal, depositions, hearing transcripts, and court orders, among others.
$2.0 Billion Verdict Personal Injury

In May of 2019, the jury in the case of Pilliod et al. v, Monsanto Company ordered the agrochemical giant to pay $2.055 billion in damages to the plaintiffs, Alva and Alberta Pilliod, a Bay Area couple in their 70s.

$80 Million Verdict Personal Injury

Wisner Baum attorneys served on the trial team in the case of Hardeman v. Monsanto Company, which resulted in an $80 million jury verdict for the plaintiff, Edwin Hardeman.

$289.2 Million Verdict Personal Injury

On Aug. 10, 2018, a San Francisco jury ordered Monsanto to pay $39.25 million in compensatory damages and $250 million in punitive damages to Mr. Johnson, a former groundskeeper who alleged exposure to Monsanto's herbicides caused him to develop terminal non-Hodgkin lymphoma. Client-Focused Representation
REVIEWS & TESTIMONIALS
We believe our track record speaks for itself. But you don't have to take our word for it. See what our clients have to say about working with us.
"I Can't Imagine a Better Law Firm"

Multiple lawyers recommended Wisner Baum to me and I have been consistently impressed with the quality of their work.

- Best Law Firms Survey

"They Are About Changing the Systems..."

Wisner Baum are not only amazing attorneys but more importantly, they are activists. They are about changing the systems which got us into trouble in the first place. They understand their role in the process of making change.

- Kim Witczak

"Top Legal Minds in the Country"

The Wisner Baum firm has some of the top legal minds in the country; they are driven, determined, trustworthy, ethical and passionate.

- From Best Lawyers® Best Law Firms

"Diligent & Professional Representation"

Thanks to your efforts I was able to recover from a tragic experience and turn my life around for the best.

- W.T.

"Our Best Interest Was Always Number One on Your List"

A special thank you to your Spanish-speaking staff for the extra effort put into this case. The language barrier was never a problem, and we are so very thankful to them. Your name holds much respect in our family.

- G.C. & C.C

"We Have Never Met a More Wonderful Group of People"

It is obvious that the people at Wisner Baum believe in what they do. And that you all really care about your clients.

- The B. Family

"They Worked Very Hard and Kept in Contact, Which Is Very Important to Me"

I appreciate that you care about how I feel and that you take time to use your talents to ensure your every contact with me is warmly professional.

- A.D.B.

"Your Expertise in This Field Gave Me the Utmost Trust and Confidence"

I wanted a fair settlement within an appropriate time frame, and without any public scrutiny. With your hard work and dedication, we were able to achieve those goals.

- T.O.