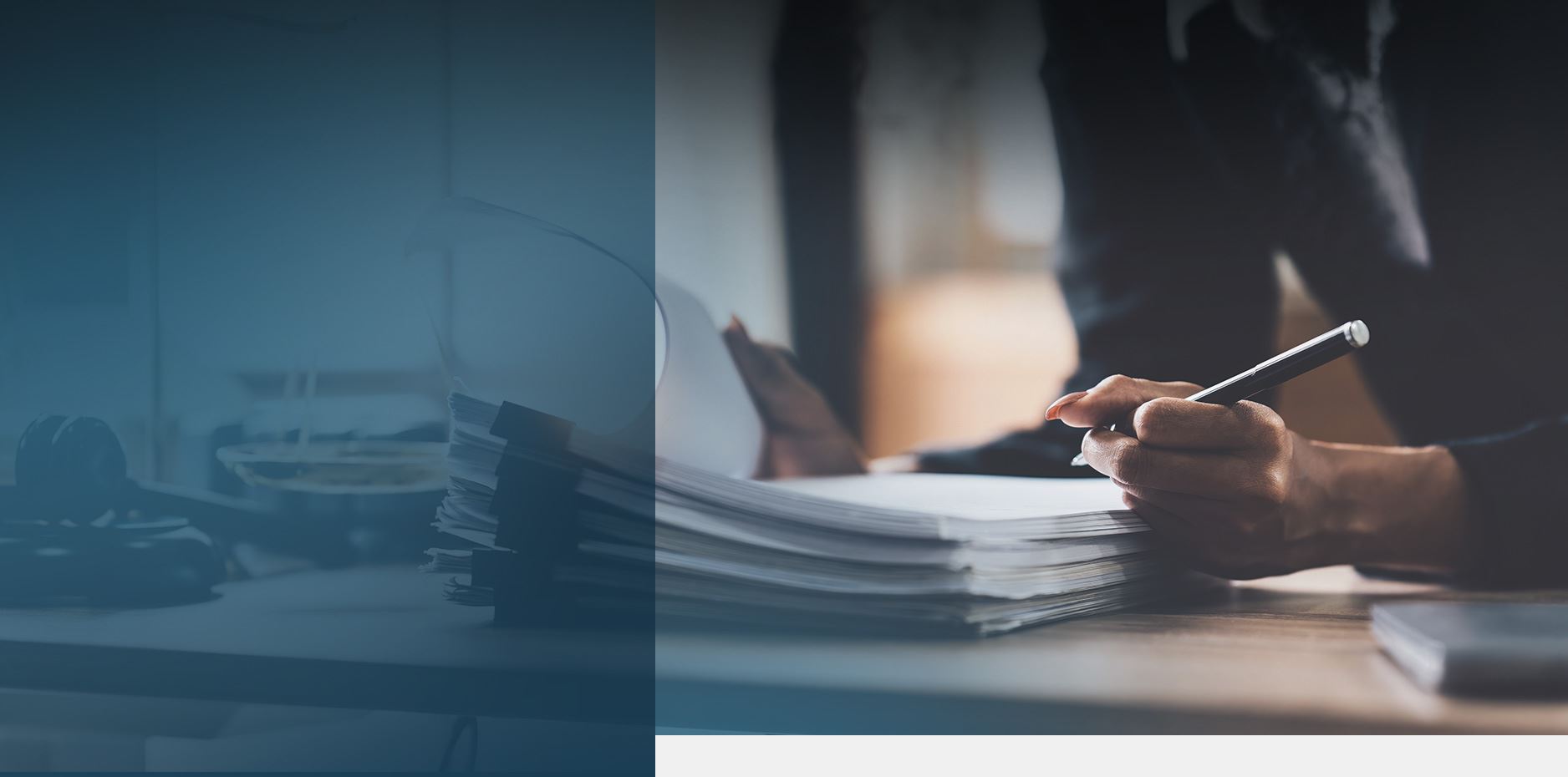 Index Monsanto Papers Names Client Focused. Trial Ready. Billions Won.
Index of People Named in Monsanto Papers
Abadin, Henry
Branch Chief at Centers for Disease Control and Prevention / Agency for Toxic Substances and Disease Registry
Acquavella, John
Former Monsanto Company Scientist, Paid Monsanto Consultant. Currently works as a Consultant/Professor Clinical Epidemiology, Aarhus University
Adams, Steven
Monsanto Company Chemistry Regulatory Affairs Manager
Belvaux, Xavier
Regulatory Affairs Lead for Monsanto Europe and Middle East
Carpintero, David
Former Monsanto Europe Corporate Affairs Lead for Crop Protection
Chassy, Bruce
University of Illinois Professor and Paid Monsanto Company Consultant
Collins, Janet
CropLife America Senior Vice President of Science and Regulatory Affairs
Cowell, John
Former Monsanto scientist. Co-wrote an occupational pesticide exposure study with John Acquavella. At the time, both Cowell and Acquavella were Monsanto employees.
Dean, Nasser
Executive at Bayer CropScience, Western Growers member, California Seed Association member
De Billot, Maurice
Monsanto Europe Regulatory Affairs Lead
DeRoos, Anneclaire J. (De Roos 2005)
Lead author on 'Cancer incidence among glyphosate-exposed pesticide applicators in the Agricultural Health Study.' Study found suggested association with multiple myeloma associated with glyphosate exposure.
DeSesso, John
Scientist and Monsanto Company Consultant. Currently works for Exponent

Farmer, Donna
Monsanto Company Lead Toxicologist. Monsanto employee since 1991
Flagg, Lisa
Monsanto Global Product Quality Lead, Crop Protection
Garnett, Richard
Monsanto Company (Europe) Global Crop Protection Regulatory Affairs Strategy Lead. Also Chair of the Glyphosate Task Force

Gasnier, Celine (Gasnier 2009)
Lead author of the study 'Glyphosate-based herbicides are toxic and endocrine disruptors in human cell lines
Glick, Harvey
Monsanto Executive, Asia Regional Director, Regulatory Policy and Scientific Affairs since 2006
Goldstein, Daniel
Monsanto Company Lead, Medical Sciences and Outreach and Distinguished Science Fellow. Monsanto employee since 1998
Graham, William (Bill)
Former Monsanto Co. International Regulatory Affairs Manager for Glyphosate. Currently works as a consultant
Greim, Helmut (Greim 2015)
German toxicologist and lecturer, co-wrote a review on glyphosate, which found the chemical is not carcinogenic. His co-author, David Saltmiras, was a Monsanto employee. The study was funded by Monsanto.
Gustin, Christophe
EMEA Crop Protection Regulatory Affairs Lead, Monsanto Europe. Former Regulator Affairs Manager for Glyphosate
Haupfear, Eric
Monsanto Director of Process Technology
Hayes, Wallace (Wally)
Former Editor of the journal Food and Chemical Toxicology
Healy, Charles
Former Monsanto Company Manager of Toxicology Programs (1989 – 2010)
Heering, David
Monsanto Company Strategy, Compliance, Operations Lead, U.S. Technology Development
Heydens, William (Bill)
Monsanto Company Product Safety Assessment Strategy Lead. Previously worked as Toxicology Manager, Toxicology & Human Risk Assessment Lead, Product Safety Center Lead, and Global Chemistry Regulatory Affairs Lead. Monsanto employee since 1990
Housenger, Jack
Former Director of EPA's Office of Pesticide Programs. Now retired
Jenkins, Dan
Monsanto Company Director of Regulatory Affairs, United States. Liaison for Monsanto to U.S. regulatory agencies including U.S. EPA, USDA, FDA, and Fish & Wildlife Services for all biotechnology and chemistry products
Kier, Larry and Kirkland, David (Kier & Kirkland, 2013)
Published the study 'Review of genotoxicity studies of glyphosate and glyphosate-based formulations.' The study found that glyphosate, nor formulation poses a risk to humans. At the time of the study, Larry Kier was a Monsanto toxicologist. He later became a consultant for Monsanto. David Kirkland was paid over $15,000 for 10 days of work on the project.
Koch, Michael
Monsanto Company Toxicologist
Levine, Steven
Environmental Assessment Strategy Lead at Monsanto Company
Listello, Jennifer
Molecular biologist at Monsanto Regulatory Affairs
Lynch, John
Monsanto Canada Regulatory Affairs Lead
MacInnes, Alison
Monsanto Research Scientist
Manibusan, Mary
Former EPA official, sat on CARC Committee with Jess Rowland. Now works for Exponent
Martens, Mark
Former Monsanto Executive, worked in Toxicology Agriculture Research & Development for Monsanto Europe. Currently works as a consultant
McCarthy, Gina
McClellan, Roger
Editor of the journal Critical Reviews in Toxicology, which published the Expert Panel Manuscript on glyphosate. Monsanto paid a number of experts on the panel.
Miller, Henry
Former Forbes contributor and fellow of the Stanford Hoover Institute. Forbes cut ties with Miller and his articles were retracted for his failing to disclose conflict of interest with Monsanto.
Monken, Josh
Former Monsanto Regulatory Affairs Specialist. Currently Monsanto Communications and Technology Writing Manager
Natarajan, Sekhar
Former CEO Monsanto India. Sits on Board of Directors for Monsanto Global. Managing partner of SN Consultants
Nguyen, Khue
EPA Chemical Review Manager
Nyangulu, James
Monsanto U.S. Agency Regulatory Affairs Manager
Parry, James
Former Monsanto consultant who found evidence of glyphosate genotoxicity and gave suggestions for Monsanto to perform additional tests
Roberts, Ashley
Intertek Scientific & Regulatory Consultancy Staff, Ph.D. Senior Vice President, Food & Nutrition Group
Rogers, Stephen G.
Former Monsanto chief technology officer and former Monsanto research scientist
Roose, Bart
Rowland, Jesudoss (Jess)
Former Deputy Division Director of EPA's Office of Pesticide Programs (retired). Author of CARC report which found glyphosate is not carcinogenic. Had close ties to Monsanto, now works as a consultant for chemical industry
Sachs, Eric
Monsanto Company Scientist, Science and Policy Lead Since 2005
Saltmiras, David
Former Monsanto Company Toxicology Manager. Currently works for Bristol-Myers Squibb
Seralini, G.E.
Molecular biologist, professor at University of Caen since 1991. Lead author of a two-year feeding study on rats which reported tumors among rats that were fed Roundup
Sorahan, Thomas (Tom)
Scientist and Paid Monsanto Company Consultant
Stump, Jeremy
Monsanto North America Vice President of Government Affairs
Vale, Allister
Toxicologist. Co-authored a 2004 study on glyphosate, which found the weight of evidence is against surfactants potentiating the toxicity of glyphosate
Vaughn, Ty
Monsanto Company Vice President of Global Regulatory Affairs
Williams, G.M., Kroes, R. & Munro, I.C. (Williams, Kroes & Munro, 2000)
Wrote the review 'Safety evaluation and risk assessment of the herbicide Roundup and its active ingredient, glyphosate, for humans.' The review concluded "Roundup herbicide does not pose a health Client-Focused Representation
REVIEWS & TESTIMONIALS
We believe our track record speaks for itself. But you don't have to take our word for it. See what our clients have to say about working with us.
"I Can't Imagine a Better Law Firm"

Multiple lawyers recommended Wisner Baum to me and I have been consistently impressed with the quality of their work.

- Best Law Firms Survey

"They Are About Changing the Systems..."

Wisner Baum are not only amazing attorneys but more importantly, they are activists. They are about changing the systems which got us into trouble in the first place. They understand their role in the process of making change.

- Kim Witczak

"Top Legal Minds in the Country"

The Wisner Baum firm has some of the top legal minds in the country; they are driven, determined, trustworthy, ethical and passionate.

- From Best Lawyers® Best Law Firms

"Diligent & Professional Representation"

Thanks to your efforts I was able to recover from a tragic experience and turn my life around for the best.

- W.T.

"Our Best Interest Was Always Number One on Your List"

A special thank you to your Spanish-speaking staff for the extra effort put into this case. The language barrier was never a problem, and we are so very thankful to them. Your name holds much respect in our family.

- G.C. & C.C

"We Have Never Met a More Wonderful Group of People"

It is obvious that the people at Wisner Baum believe in what they do. And that you all really care about your clients.

- The B. Family

"They Worked Very Hard and Kept in Contact, Which Is Very Important to Me"

I appreciate that you care about how I feel and that you take time to use your talents to ensure your every contact with me is warmly professional.

- A.D.B.

"Your Expertise in This Field Gave Me the Utmost Trust and Confidence"

I wanted a fair settlement within an appropriate time frame, and without any public scrutiny. With your hard work and dedication, we were able to achieve those goals.

- T.O.