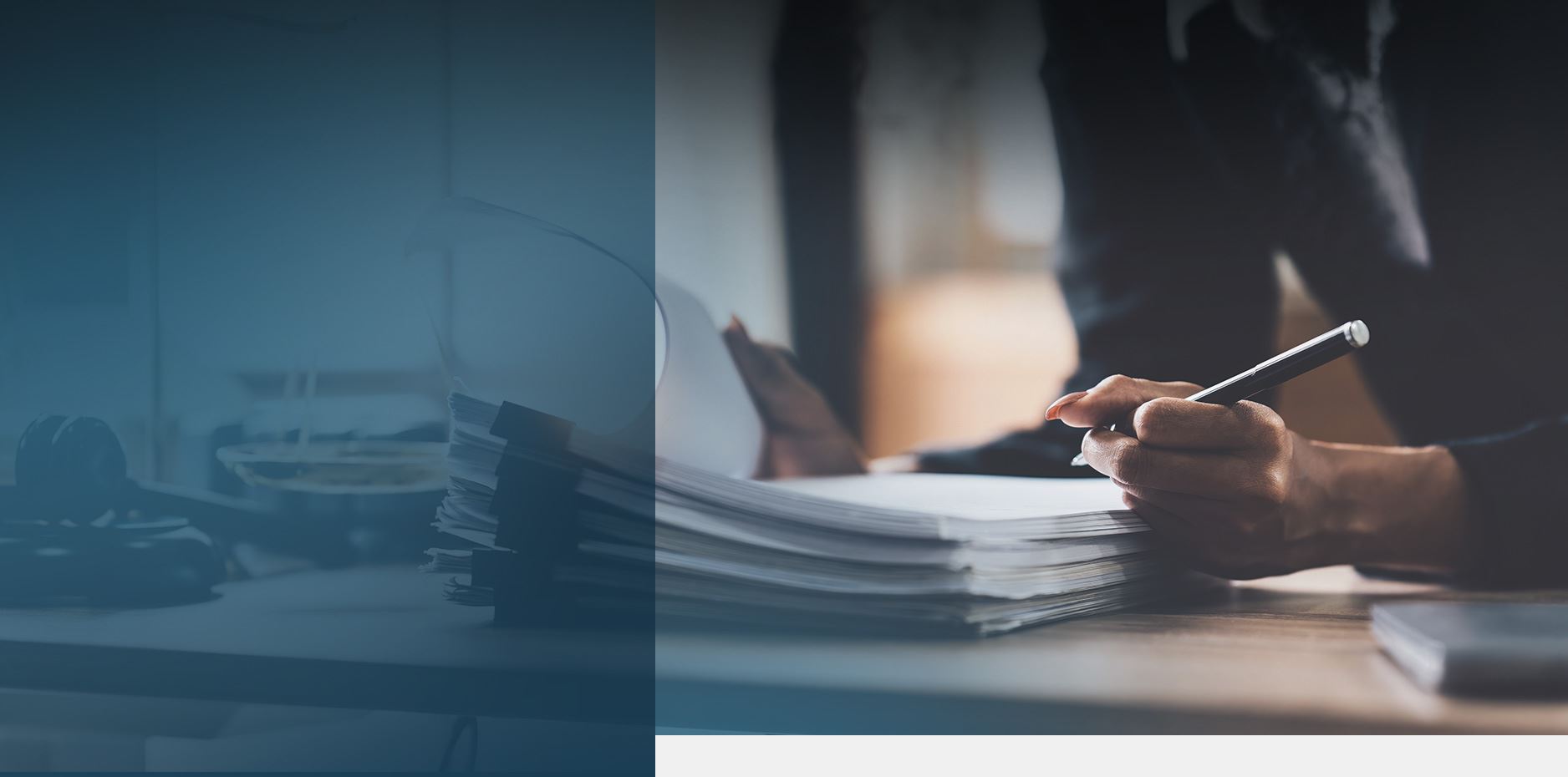 Whistleblower Protection Act Client Focused. Trial Ready. Billions Won.
Whistleblower Protection Act (WPA)
Understanding Your Rights as a Whistleblower
The Whistleblower Protection Act (WPA) was passed in 1989. Its stated purpose was to "strengthen and improve protection for the rights of Federal employees, to prevent reprisals, and to help eliminate wrongdoing in the government."
The WPA amended an earlier act, the Civil Service Reform Act (CSRA) of 1978. The CSRA created a Merit Systems Protection Board (MSPB) to replace the Civil Service Commission, which had been in existence since the late 1800s. It had been the job of the Commission to ensure that federal employees were selected and advanced according to their ability and value— their "merit"—not as a result of partisan politics, favoritism, or connections to powerful people. This was known as the "merit system." The new MSPB was also charged with upholding the principles of the merit system.
The CSRA created an office within the MSRB to investigate alleged "prohibited personnel practices"—the unfair treatment of federal employees—and take action. It was called the Office of the Special Counsel (OSC).
It became apparent, however, that the OSC was not doing its job. According to a report prepared for Congress by the MSPB, the Whistleblower Protection Act was necessary because the OSC "was perceived as failing to protect whistleblowers." The WPA moved the OSC out from under the MSPB and made it an independent Federal agency with broad powers to investigate allegations of prohibited personnel practices and take corrective action.
Among the federal personnel practices that are prohibited if taken in retaliation for whistleblowing are:
Removal or demotion.
A "transfer, or reassignment."
Any "significant change in duties, responsibilities, or working conditions."
"A decision concerning pay, benefits, or awards."
A decision concerning education or training, "if the education or training may reasonably be expected to lead to an appointment, promotion, performance evaluation," or other personnel practice.
The Whistleblower Protection Act amended several sections of the CSRA and added new sections 1211-1222. The core of the WPA is found in Title 5, sections 1211 through 1216 of the U.S. Code, and section 1221, which permits a whistleblower who has first complained about retaliatory actions before the OSC to appeal an adverse OSC ruling directly to the MSRB. (Certain more serious personnel actions, including removal, suspensions that exceed 14 days, and reductions in grade or pay, could be appealed directly to the MSRB—without going to the OSC—even before the WPA. This is still the case.)
The Whistleblower Protection Act also added section 3352 to Title 5, giving preference to an employee who has applied to transfer to another position if that employee is:
Qualified and eligible for the position; and
The Merit Systems Protection Board makes a determination that a prohibited personnel action was taken against the employee in retaliation for legal acts of whistleblowing.
Whistleblower Protection Enhancement Act
By 2000, several decisions by the U.S. Court of Appeals for the Federal Circuit had substantially weakened the WPA by holding that certain disclosures by whistleblowers were not protected. In response, Congress passed the Whistleblower Protection Enhancement Act (WPEA) of 2012. The WPEA strengthened the law by amending Title 5, section 2302, which defines prohibited personnel practices.
The WPEA established that whistleblower disclosures do not lose protection even if the disclosure was:
Made to a supervisor or person who participated in the wrongdoing the whistleblower was disclosing.
Revealed previously disclosed information.
Was not made in writing.
Was made during the normal course of the employee's duties, as long as it can be shown that the disclosure resulted in a prohibited retaliation against the employee.
In addition, the Whistleblower Protection Enhancement Act clarified that disclosures are not excluded from protection because of 1) the employee's motive for making the disclosure or 2) the amount of time which had passed since the occurrence of the events described in the disclosure.
The WPEA also enhanced whistleblower protections afforded federal employees in several other ways. To protect scientific integrity, the Act amended Title 5, section 2302, adding a note that extends whistleblower protections to disclosures that an "employee or applicant reasonably believes is evidence of censorship related to research, analysis, or technical information."
The law prohibited attempts to silence whistleblowers be means of non-disclosure agreements and made it mandatory that, where such agreements exist, employees must be informed that they do not alter their rights and protections under whistleblower law (see Title 5, section 2302(b)(13)).
The law strengthened the ability of the Office of Special Counsel (OSC) to bring disciplinary actions against managers or agencies found to have retaliated against a whistleblower. The OSC must only demonstrate that the whistleblower's disclosure was a "significant motivating factor" in the adverse action taken by the manager or agency, even if other factors were involved (see Section 1215 (a)(3)(B)).
The Whistleblower Protection Enhancement Act added compensatory damages to the remedies available to the whistleblower. A 1994 amendment to the Whistleblower Protection Act entitled a wronged whistleblower to "reimbursement for attorney's fees, back pay and related benefits, medical costs incurred, travel expenses, and any other reasonable and foreseeable consequential damages." The WPEA added "compensatory damages (including interest, reasonable expert witness fees, and costs)" to the remedies. (See section 1214(g)(2)).
Do you need to speak with a whistleblower lawyer about your rights? Our Los Angeles legal team at Wisner Baum can fight on your behalf. Call (855) 948-5098 today. OVER $4 billion
in verdicts & Settlements
Our top priority is to devise customized legal strategies that are tailored to the unique legal needs of our clients, no matter how simple or complicated their situations, might be.
$18 Million Settlement Whistleblower Settlement

Wisner Baum secured an $18 million settlement against the Boeing Company for overcharging the U.S. government on aircraft maintenance.

$8.5 Million Settlement Whistleblower Settlement

Wisner Baum secured an $8.5 million whistleblower settlement against Neuroscience/ Pharmasan Labs for improper billing over unnecessary or questionable tests.

$8.45 Million Settlement Whistleblower Settlement

Wisner Baum obtained an $8.45 million settlement against MB2 Dental Solutions for improper billing and kickbacks.

$6.5 Million Settlement Whistleblower Settlement

Wisner Baum obtained a $6.5 million settlement against San Diego Hospice for healthcare fraud.

$1.2 Million Settlement Whistleblower Settlement

Wisner Baum secured a $1.2 million settlement against Bizlink Technology for underpaying custom fees.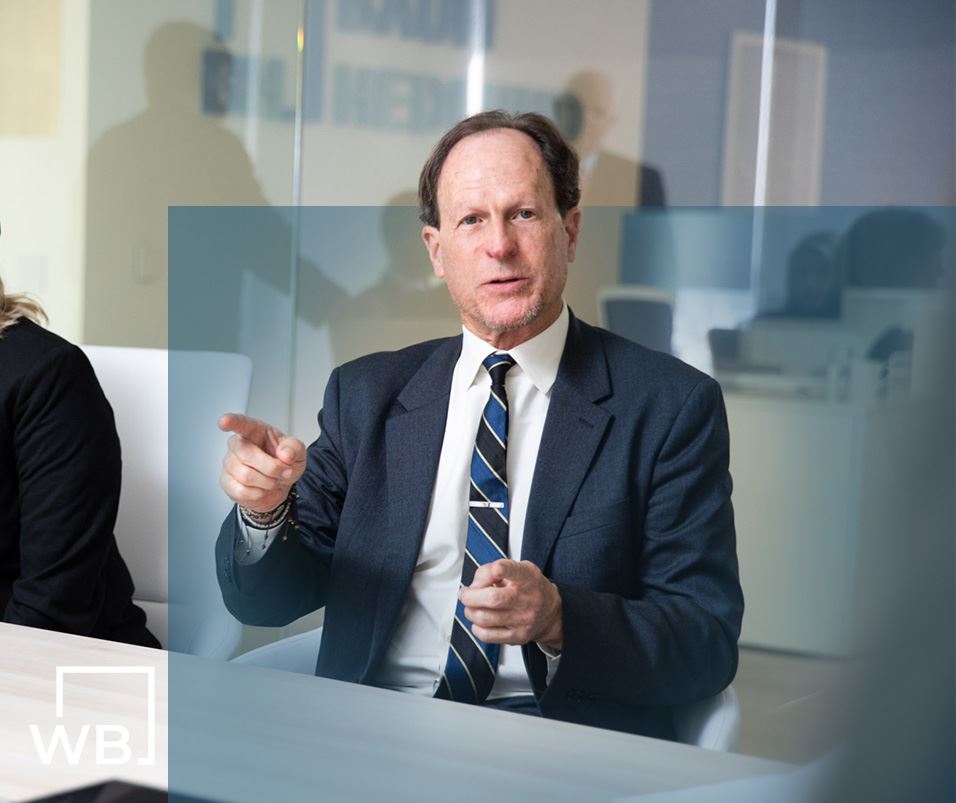 Client-Focused Representation
REVIEWS & TESTIMONIALS
We believe our track record speaks for itself. But you don't have to take our word for it. See what our clients have to say about working with us.
"I Can't Imagine a Better Law Firm"

Multiple lawyers recommended Wisner Baum to me and I have been consistently impressed with the quality of their work.

- Best Law Firms Survey

"They Are About Changing the Systems..."

Wisner Baum are not only amazing attorneys but more importantly, they are activists. They are about changing the systems which got us into trouble in the first place. They understand their role in the process of making change.

- Kim Witczak

"Top Legal Minds in the Country"

The Wisner Baum firm has some of the top legal minds in the country; they are driven, determined, trustworthy, ethical and passionate.

- From Best Lawyers® Best Law Firms

"Diligent & Professional Representation"

Thanks to your efforts I was able to recover from a tragic experience and turn my life around for the best.

- W.T.

"Our Best Interest Was Always Number One on Your List"

A special thank you to your Spanish-speaking staff for the extra effort put into this case. The language barrier was never a problem, and we are so very thankful to them. Your name holds much respect in our family.

- G.C. & C.C

"We Have Never Met a More Wonderful Group of People"

It is obvious that the people at Wisner Baum believe in what they do. And that you all really care about your clients.

- The B. Family

"They Worked Very Hard and Kept in Contact, Which Is Very Important to Me"

I appreciate that you care about how I feel and that you take time to use your talents to ensure your every contact with me is warmly professional.

- A.D.B.

"Your Expertise in This Field Gave Me the Utmost Trust and Confidence"

I wanted a fair settlement within an appropriate time frame, and without any public scrutiny. With your hard work and dedication, we were able to achieve those goals.

- T.O.