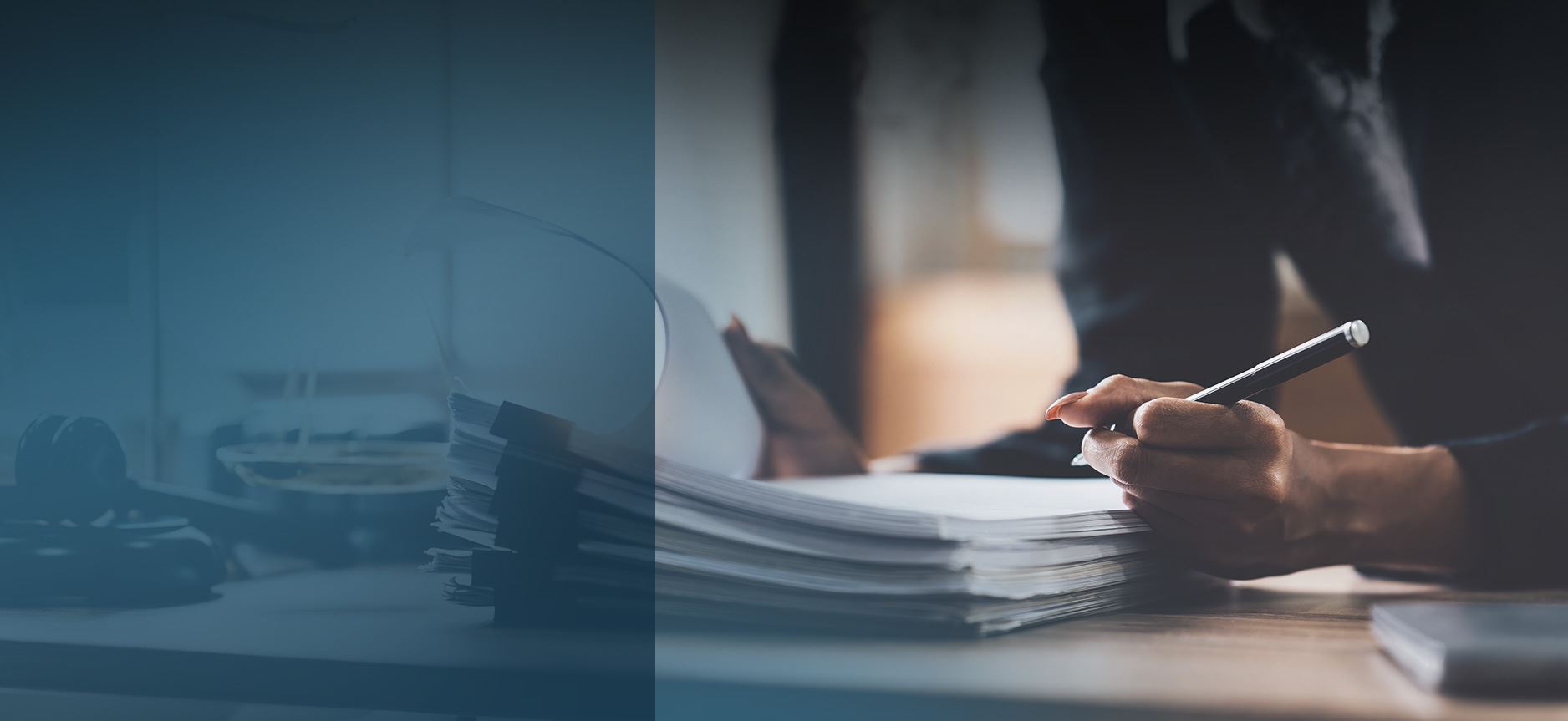 Defense Contractor Fraud Client Focused. Trial Ready. Billions Won.
Defense Contractor Fraud
The United States spends nearly $600 billion every year on defense. A significant portion of our defense budget is spent on goods and services provided by defense contractors.
A defense contractor is a business or organization that bids on contracts from the government to manufacture goods or provide services for the military and/or the Department of Defense. In some cases, defense contractors are also referred to as military contractors because all or most of their business comes from providing goods or services to the military.
Defense contractors manufacture weapons, aircraft, ships, vehicles and specialized electronic systems. They also provide important services, including logistics, technical training and support, intelligence, engineering, consulting, maintenance, security management and specialized private military services. According to a report prepared for Congress by the Congressional Research Service, defense contractors made up more than half of the Department of Defense's total workforce during the wars in Iraq and Afghanistan.
Some of the largest defense contractors include:
Boeing
Lockheed Martin
Northrop Grumman
General Dynamics
Raytheon
United Technologies Corp.
BAE Systems
L-3 Communications
Defense Contractor Fraud and the Whistleblower
Defense contractor fraud occurs when defense contractors submit false claims about the products they manufacture or the services they provide the government. There are a number of different ways in which defense companies can cheat the government.
Often, when a company is guilty of defense contractor fraud, they are guilty of multiple types of fraud. In many cases, whistleblowers bring fraud allegations to the government's attention.
Every year, defense contractors are hit with whistleblower lawsuits alleging millions in fraud and abuse, making the industry one of the biggest targets of false claims litigation under the False Claims Act. Over just one three-week period in 2014, the Department of Justice received nearly $25 million in the settlement of three False Claims Act (FCA) actions—all of them involving defense contractor fraud. A brief summary of these actions illustrates the broad nature of defense contractor fraud, as well as the importance of the whistleblower in exposing FCA violations.
A shipyard in Florida paid $1 million to resolve FCA allegations that it created a front company in order to be awarded contracts meant for disabled veteran owned businesses. The allegations were originally filed in a lawsuit by two whistleblowers under the qui tam provisions of the False Claims Act. They received $180,000 as an award.
A company in Colorado that makes antenna and radio systems paid $10 million to resolve allegations that it violated the FCA by submitting inflated claims for electronic warfare antennas sold to the U.S. Army to combat Improvised Explosive Devices.
A company that designs, operates and maintains satellite and wireless network solutions and telecommunications services and security systems, paid $13.7 million to resolve allegations that it overbilled the government for services and supplies to be provided to the Army's Communication and Electronics Command in Iraq and Afghanistan, and to the Coast Guard for aircraft maintenance.
In 2015, Boeing agreed to pay $18 million to settle a False Claims Act complaint filed by our whistleblower client.
What Can You Do to Stop Defense Contractor Fraud?
Defense companies who commit fraud are stealing taxpayer dollars that fund our nation's defense. These greed-driven fraud schemes put the lives of our military servicemen and women at risk and undermine our nation's security. As a whistleblower, you can help put a stop to defense contractor fraud by exposing these corrupt companies.
The False Claims Act states that a whistleblower can file a lawsuit on behalf of the United States if they have original information about a company making false claims to defraud the government. Qui tam lawsuits filed by whistleblowers have recovered billions of taxpayer dollars from defense contractors who submitted false claims in order to cheat the government. In one of the largest defense contractor fraud settlements in history, a whistleblower filed a false claims lawsuit against a company that allegedly failed to disclose information on the failure of electrical components the company had sold to the United States for use in defense satellites. The company paid $325 million to settle the claims and the whistleblower received a $48.8 million award.
If you have information that a government contractor is committing fraud, you may be entitled to a reward. Federal false claims cases often result in large multi-million dollar settlements and, in order to encourage people to come forward with information about fraud, the government offers whistleblower rewards up to 25 percent of the total amount recovered in a successful enforcement action. Expert legal assistance can protect your rights, give you the best chance of a successful outcome and can maximize the size of your reward.
Please contact the Wisner Baum whistleblower team if you are considering taking legal action. OVER $4 billion
in verdicts & Settlements
Our top priority is to devise customized legal strategies that are tailored to the unique legal needs of our clients, no matter how simple or complicated their situations, might be.
$18 Million Settlement Whistleblower Settlement

Wisner Baum secured an $18 million settlement against the Boeing Company for overcharging the U.S. government on aircraft maintenance.

$8.5 Million Settlement Whistleblower Settlement

Wisner Baum secured an $8.5 million whistleblower settlement against Neuroscience/ Pharmasan Labs for improper billing over unnecessary or questionable tests.

$8.45 Million Settlement Whistleblower Settlement

Wisner Baum obtained an $8.45 million settlement against MB2 Dental Solutions for improper billing and kickbacks.

$6.5 Million Settlement Whistleblower Settlement

Wisner Baum obtained a $6.5 million settlement against San Diego Hospice for healthcare fraud.

$1.2 Million Settlement Whistleblower Settlement

Wisner Baum secured a $1.2 million settlement against Bizlink Technology for underpaying custom fees.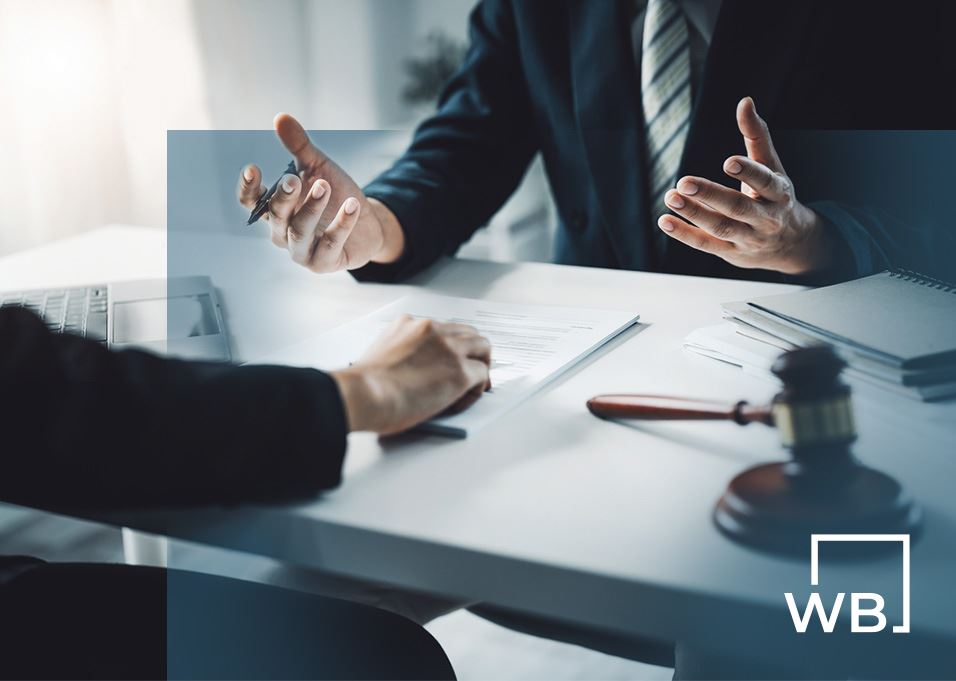 Client-Focused Representation
REVIEWS & TESTIMONIALS
We believe our track record speaks for itself. But you don't have to take our word for it. See what our clients have to say about working with us.
"I Can't Imagine a Better Law Firm"

Multiple lawyers recommended Wisner Baum to me and I have been consistently impressed with the quality of their work.

- Best Law Firms Survey

"They Are About Changing the Systems..."

Wisner Baum are not only amazing attorneys but more importantly, they are activists. They are about changing the systems which got us into trouble in the first place. They understand their role in the process of making change.

- Kim Witczak

"Top Legal Minds in the Country"

The Wisner Baum firm has some of the top legal minds in the country; they are driven, determined, trustworthy, ethical and passionate.

- From Best Lawyers® Best Law Firms

"Diligent & Professional Representation"

Thanks to your efforts I was able to recover from a tragic experience and turn my life around for the best.

- W.T.

"Our Best Interest Was Always Number One on Your List"

A special thank you to your Spanish-speaking staff for the extra effort put into this case. The language barrier was never a problem, and we are so very thankful to them. Your name holds much respect in our family.

- G.C. & C.C

"We Have Never Met a More Wonderful Group of People"

It is obvious that the people at Wisner Baum believe in what they do. And that you all really care about your clients.

- The B. Family

"They Worked Very Hard and Kept in Contact, Which Is Very Important to Me"

I appreciate that you care about how I feel and that you take time to use your talents to ensure your every contact with me is warmly professional.

- A.D.B.

"Your Expertise in This Field Gave Me the Utmost Trust and Confidence"

I wanted a fair settlement within an appropriate time frame, and without any public scrutiny. With your hard work and dedication, we were able to achieve those goals.

- T.O.