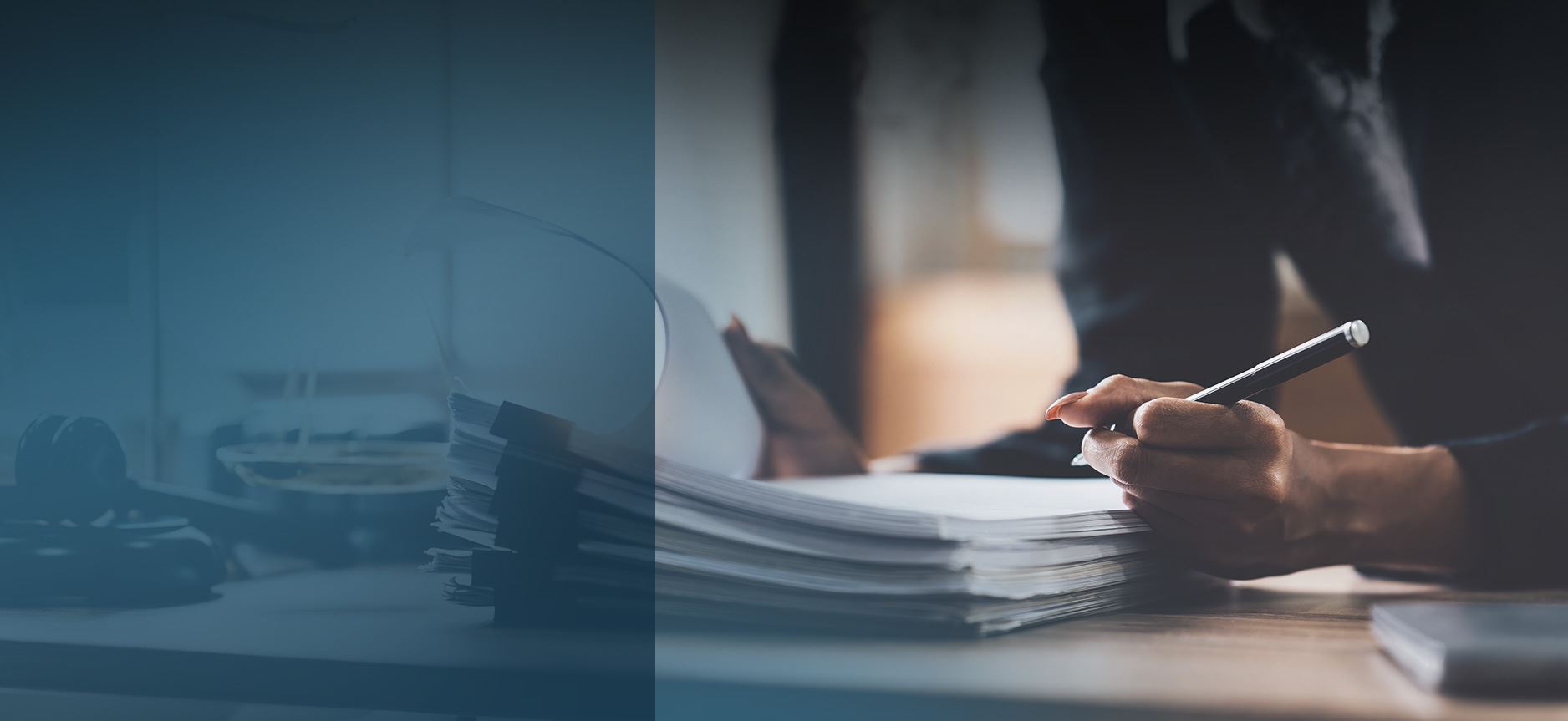 Mortgage Fraud Whistleblower Client Focused. Trial Ready. Billions Won.
Mortgage Fraud Whistleblower
Whistleblowers can play an important role in uncovering mortgage fraud. Many of the mortgage fraud cases filed in the wake of the 2008 financial crisis were based on whistleblower allegations. A number of these cases were brought by individuals working within these financial institutions.
In one example, JP Morgan Chase & Co. paid $614 million to resolve charges that it defrauded the Federal Housing Administration and the Department of Veterans Affairs by insuring thousands of home mortgages that did not meet government qualifications. The federal government incurred hundreds of millions of dollars in losses when homeowners defaulted on their federally insured loans. The whistleblower who filed the qui tam lawsuit that led to the settlement received an award of $63.9 million.
Another example of a successful mortgage fraud whistleblower: A former appraiser at Countrywide Financial filed a whistleblower lawsuit in 2009, accusing Countrywide of fraudulent appraisal and lending practices. As is often the case, the whistleblower tried unsuccessfully to get company executives to correct the improper lending practices before seeking help from a whistleblower attorney. Bank of America, which purchased Countrywide in 2008, paid $1 billion to settle the charges. The whistleblower received an award of $14.5 million for bringing the appraisal and lending fraud allegations to the government's attention.
What is Mortgage Fraud?
Lenders, borrowers and loan underwriters rely on accurate financial information to fund, purchase or insure loans. Mortgage fraud, also known as loan fraud or real estate fraud, can be an omission, misrepresentation or misstatement relating to the property, the loan, or insurance for the loan.
Mortgage fraud can be perpetrated by anyone involved in the mortgage acquisition process, including home buyers, sellers, investors, developers, real estate agents, appraisers, lenders, brokers, insurers or creditors. Some people who engage in this type of fraud falsely represent their qualifications or the value of their collateral when applying for a loan. After they have obtained the money, they steal the proceeds with no intent of paying back the borrowed sum.
In most cases, however, the participation of corrupt bankers, insurers or appraisers is required for the scheme to succeed.
While mortgage fraud was especially prevalent leading up to the 2008 financial crisis, it continues to be an issue throughout the country. Some estimates have pegged the total cost of real estate fraud to be around $10 billion per year. New York, Illinois, California and Florida are states with the highest amount of mortgage fraud each year.
Mortgage fraud involves:
Fraud for profit usually involves a conspiracy of industry insiders, such as corrupt bankers and appraisers who have unique access and authority to either assist or commit the fraud.
Fraud for property is commonly committed by a borrower seeking approval for a home or property loan by inflating information about their income and assets.
Mortgage fraud can be prevented by obtaining the advice of experienced attorneys before entering into a property transfer and by reporting any fraud to the Securities and Exchange Commission, the Federal Trade Commission or the Federal Bureau of Investigation. Consulting with an experienced attorney before taking any action is always advisable.
Types of Mortgage Fraud
Fraud schemes are often diverse and complex. The following are common types of mortgage, real estate, or loan fraud:
Occupancy Fraud: Occurs when a borrower states on a home loan application that a property will be a primary or secondary home but is really an investment property. Owners of investment properties are more likely to default on the loan than someone buying a home as a primary residence. This is the reason primary or secondary home loans usually have a lower interest rate than investment properties. Misstating the property's purpose results in the lender incurring more risk under false pretenses, while the borrower gets a more favorable interest rate than he would otherwise receive.
Appraisal Fraud: Occurs when an appraiser purposefully inflates or understates the value of a home. If the value is overstated, the borrower can get more money by refinancing or selling the home. When a home value is understated, it decreases the cost of a foreclosed home or can fraudulently decrease the amount owed on a mortgage in a loan modification.
Income Fraud: Occurs when a home buyer overstates his or her income in order to obtain a loan they wouldn't qualify for otherwise. This typically happens when someone seeking a loan forges a W-2 form or bank account records to indicate that they make more money than they actually do.
Equity Skimming: This fraud for profit scheme involves a variety of parties. The fraud starts with an appraiser inflating the price of a home. A straw buyer then secures a loan under false pretenses by using their name, social security number and credit history to hide the identity of the fraud organizers. The straw buyer signs the property over to the fraud organizers, releasing all rights to the property in a quit claim deed. The fraud organizers then rent the property fraudulently skimming money until the deteriorating property goes into foreclosure months later.
Identity Theft: Occurs when fraud organizers assume the victim's identity in order to secure a mortgage loan. The theft is not usually discovered by the lender until they attempt to collect on the loan, and by then the fraud organizers have vanished without making any payments on balance owed. Usually there is never any intention of ever paying back the loan.
A report prepared by the National White Collar Crime center lists several other types of mortgage fraud.
In one scenario, the broker invents the property and the buyer, obtaining multiple loans on the same property (made possible by the time gap between the submission of the Deed of Trust to the Recorder of Deeds and the appearance of the new deed of trust in available records).
In another foreclosure scheme, a con artist tells homeowners in distress that they can save their homes in exchange for a fee and transfer of the deed. The criminal takes the fee and re-mortgages the home, leaving the former homeowner with nothing.
Filing a whistleblower lawsuit can be a long, complicated process. If you have any information about a mortgage fraud scheme, it is imperative that you contact a respected and experienced attorney. For more information about filing a claim, contact the whistleblower attorneys at Wisner Baum today for a free case evaluation. OVER $4 billion
in verdicts & Settlements
Our top priority is to devise customized legal strategies that are tailored to the unique legal needs of our clients, no matter how simple or complicated their situations, might be.
$18 Million Settlement Whistleblower Settlement

Wisner Baum secured an $18 million settlement against the Boeing Company for overcharging the U.S. government on aircraft maintenance.

$8.5 Million Settlement Whistleblower Settlement

Wisner Baum secured an $8.5 million whistleblower settlement against Neuroscience/ Pharmasan Labs for improper billing over unnecessary or questionable tests.

$8.45 Million Settlement Whistleblower Settlement

Wisner Baum obtained an $8.45 million settlement against MB2 Dental Solutions for improper billing and kickbacks.

$6.5 Million Settlement Whistleblower Settlement

Wisner Baum obtained a $6.5 million settlement against San Diego Hospice for healthcare fraud.

$1.2 Million Settlement Whistleblower Settlement

Wisner Baum secured a $1.2 million settlement against Bizlink Technology for underpaying custom fees.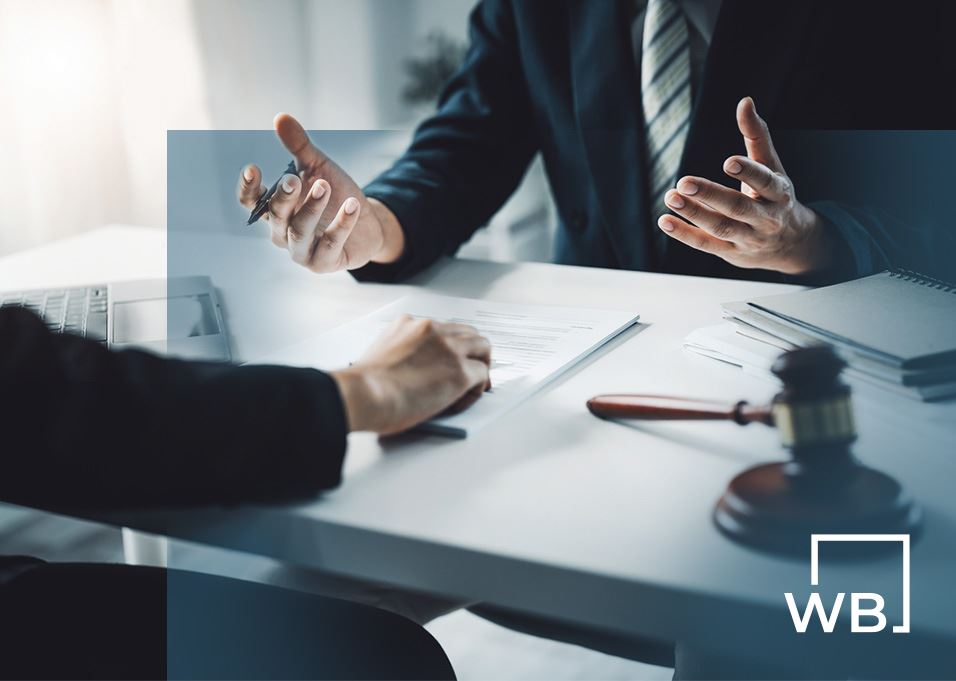 Client-Focused Representation
REVIEWS & TESTIMONIALS
We believe our track record speaks for itself. But you don't have to take our word for it. See what our clients have to say about working with us.
"I Can't Imagine a Better Law Firm"

Multiple lawyers recommended Wisner Baum to me and I have been consistently impressed with the quality of their work.

- Best Law Firms Survey

"They Are About Changing the Systems..."

Wisner Baum are not only amazing attorneys but more importantly, they are activists. They are about changing the systems which got us into trouble in the first place. They understand their role in the process of making change.

- Kim Witczak

"Top Legal Minds in the Country"

The Wisner Baum firm has some of the top legal minds in the country; they are driven, determined, trustworthy, ethical and passionate.

- From Best Lawyers® Best Law Firms

"Diligent & Professional Representation"

Thanks to your efforts I was able to recover from a tragic experience and turn my life around for the best.

- W.T.

"Our Best Interest Was Always Number One on Your List"

A special thank you to your Spanish-speaking staff for the extra effort put into this case. The language barrier was never a problem, and we are so very thankful to them. Your name holds much respect in our family.

- G.C. & C.C

"We Have Never Met a More Wonderful Group of People"

It is obvious that the people at Wisner Baum believe in what they do. And that you all really care about your clients.

- The B. Family

"They Worked Very Hard and Kept in Contact, Which Is Very Important to Me"

I appreciate that you care about how I feel and that you take time to use your talents to ensure your every contact with me is warmly professional.

- A.D.B.

"Your Expertise in This Field Gave Me the Utmost Trust and Confidence"

I wanted a fair settlement within an appropriate time frame, and without any public scrutiny. With your hard work and dedication, we were able to achieve those goals.

- T.O.