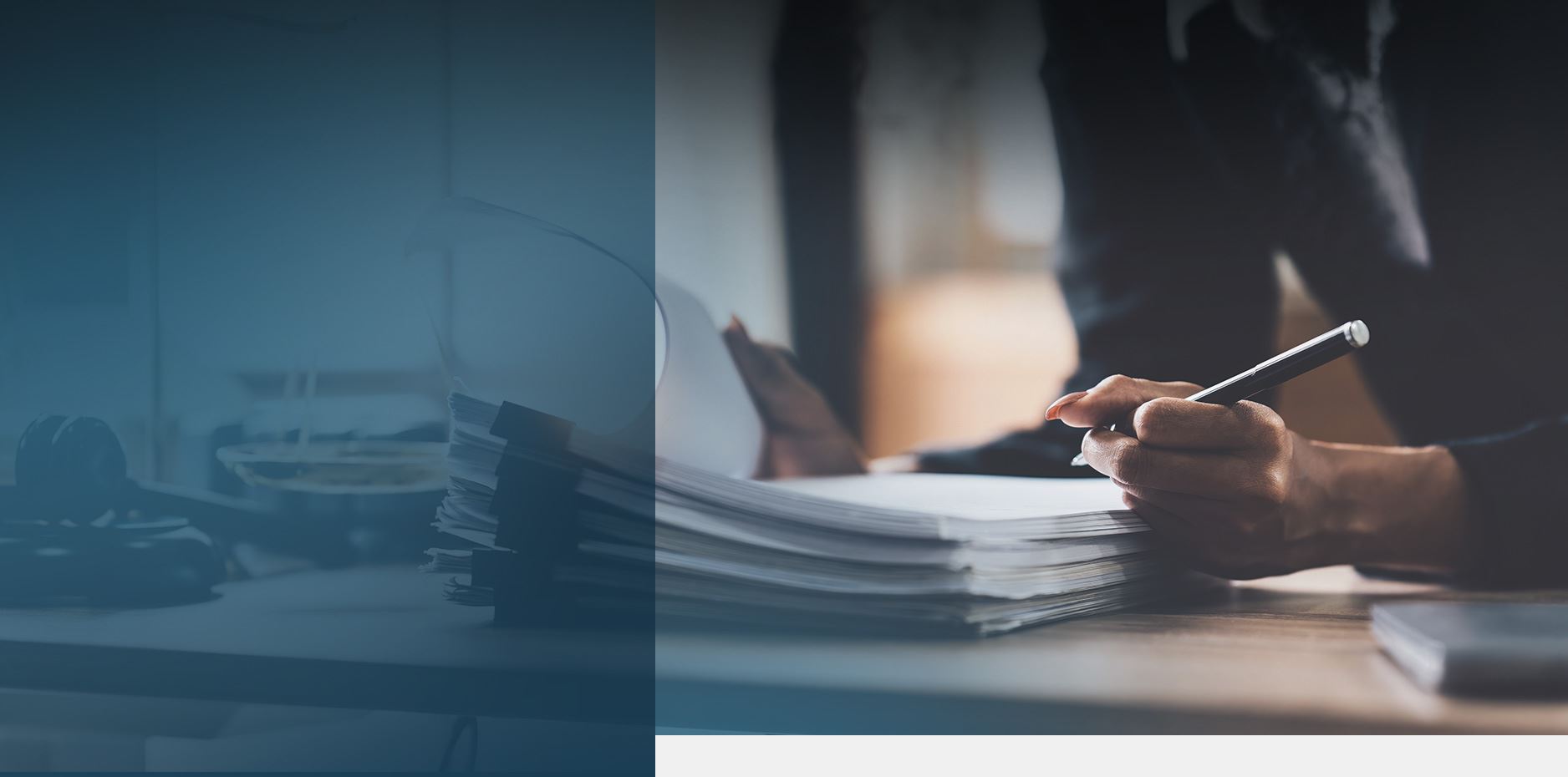 Aerospace Fraud Client Focused. Trial Ready. Billions Won.
Aerospace Fraud
Aerospace Fraud and the Whistleblower
The aerospace industry is a high technology field with applications in research, development, manufacturing and operation of aircraft and spacecraft. Some aerospace companies manufacture aircraft, propulsion units, space vehicles, satellites, and related parts and components for the United States Department of Defense and the National Aeronautics and Space Administration (NASA) under the terms of government contracts. These companies may also be paid by the government to develop, upgrade or fix aging technology and equipment as needed.
Aerospace companies covet defense contracts with the federal government. In some cases, these contracts can be worth many millions, if not billions of dollars. This amount of money changing hands opens the door to fraud and abuse.
Wisner Baum Settles Boeing Aerospace Whistleblower Case for $18 Million
The Boeing Company has agreed to pay $18 million to settle whistleblower allegations claiming the world's largest aerospace company improperly charged the government for aircraft maintenance. Whistleblower James Thomas Webb, Jr., represented by Wisner Baum whistleblower attorney Mark H. Schlein and will receive a reward of over $3 million for exposing the alleged aerospace fraud.
Boeing was under government contract to perform maintenance on the C-17 Globemaster aircraft at Long Beach Depot between 2006 and 2013. According to Mr. Webb, the aerospace company allegedly submitted claims during this time for 8-hour work shifts performed by its employees, even though the billed for hours included time spent at lunch and extended breaks. Billing for hours which were not reimbursable under the terms of the government contract caused the government to drastically overpay for the aircraft maintenance, according to the whistleblower lawsuit.
When an aerospace manufacturer submits false claims about the technology they manufacture or the services they provide to the government, they are, in effect, stealing taxpayer dollars by committing fraud.
Aerospace fraud schemes can include many types of corrupt conduct, including, but not limited to, deliberately inflating the charges on a particular contract with the Department of Defense or NASA, supplying defective parts, or failing to meet the specifications of a contract. Whatever the scheme, the end result is bilking money from our defense budget.
Aerospace fraud is investigated by the Department of Justice (DOJ) and other federal agencies, frequently as the result of complaints filed by whistleblowers under the False Claims Act.
Examples of Aerospace Fraud
The Justice Department pursued a complaint against Sikorsky Aircraft Corporation, alleging that Sikorsky and two of its subsidiaries, Sikorsky Support Services and Derco Aerospace Inc., overbilled for parts and materials that were used to maintain Navy Aircraft. In filing the complaint, DOJ joined a whistleblower lawsuit that had been filed by a former Derco employee. According to the Milwaukee Wisconsin Journal Sentinel, Sikorsky billed the government using special software that hid an illegal 20 percent markup for the parts. The amount of the overbilling was reported to be nearly $50 million, a figure which would entitle the whistleblower to a multimillion dollar reward of between 15 and 25 percent of the money recovered by the government.
In another case, the Boeing Company paid $23 million to resolve allegations that it improperly charged the U.S. Air Force for labor costs in connection with the repair and maintenance of C-17 Globemaster aircraft. The C-17 is used to transport troops and cargo around the world. The allegations were originally brought in a qui tam lawsuit by four Boeing Company employees under the FCA. The four split a whistleblower award of $3.9 million as their share of the settlement.
One of the largest aerospace fraud settlements in history came in 2009 when aerospace giant Northrop Grumman paid $325 million to settle FCA allegations that TRW, Inc., a company which Northrop Grumman acquired in 2002, had provided defective parts for spy satellites in the 1990s. The charges were first raised in a qui tam lawsuit brought by whistleblower Robert Ferro, an electrical engineer for a private research company that tested the parts for TRW in 1995. Ferro discovered the parts would likely fail if used in satellites but his findings were suppressed by TRW. He received a whistleblower award of $48.8 million.
If you are aware of aerospace fraud and are considering legal action, the experienced Wisner Baum whistleblower team can assist you in filing a whistleblower lawsuit. Expert legal assistance can protect your rights, gives you the best chance of a successful outcome and can maximize the size of your reward.
Becoming an Aerospace Fraud Whistleblower
All of these cases highlight the critical role that the whistleblower plays in fighting aerospace fraud. By reporting schemes that would be difficult or impossible for the government to uncover without inside information, the integrity of government contracts can be preserved .
The False Claims Act permits an individual who is aware of fraud against the government to file a qui tam lawsuit (also known as a whistleblower lawsuit) against the perpetrators on behalf of themselves and the government. DOJ is notified of the lawsuit and, after its own investigation, may decide to intervene in the action. In such cases, the whistleblower is entitled to receive between 15 percent and 25 percent of the recoveries stemming from a successful enforcement action.
$18 Million Settlement Whistleblower Settlement

Wisner Baum secured an $18 million settlement against the Boeing Company for overcharging the U.S. government on aircraft maintenance.

$8.5 Million Settlement Whistleblower Settlement

Wisner Baum secured an $8.5 million whistleblower settlement against Neuroscience/ Pharmasan Labs for improper billing over unnecessary or questionable tests.

$8.45 Million Settlement Whistleblower Settlement

Wisner Baum obtained an $8.45 million settlement against MB2 Dental Solutions for improper billing and kickbacks.

$6.5 Million Settlement Whistleblower Settlement

Wisner Baum obtained a $6.5 million settlement against San Diego Hospice for healthcare fraud.

$1.2 Million Settlement Whistleblower Settlement

Wisner Baum secured a $1.2 million settlement against Bizlink Technology for underpaying custom fees. Client-Focused Representation
REVIEWS & TESTIMONIALS
We believe our track record speaks for itself. But you don't have to take our word for it. See what our clients have to say about working with us.
"I Can't Imagine a Better Law Firm"

Multiple lawyers recommended Wisner Baum to me and I have been consistently impressed with the quality of their work.

- Best Law Firms Survey

"They Are About Changing the Systems..."

Wisner Baum are not only amazing attorneys but more importantly, they are activists. They are about changing the systems which got us into trouble in the first place. They understand their role in the process of making change.

- Kim Witczak

"Top Legal Minds in the Country"

The Wisner Baum firm has some of the top legal minds in the country; they are driven, determined, trustworthy, ethical and passionate.

- From Best Lawyers® Best Law Firms

"Diligent & Professional Representation"

Thanks to your efforts I was able to recover from a tragic experience and turn my life around for the best.

- W.T.

"Our Best Interest Was Always Number One on Your List"

A special thank you to your Spanish-speaking staff for the extra effort put into this case. The language barrier was never a problem, and we are so very thankful to them. Your name holds much respect in our family.

- G.C. & C.C

"We Have Never Met a More Wonderful Group of People"

It is obvious that the people at Wisner Baum believe in what they do. And that you all really care about your clients.

- The B. Family

"They Worked Very Hard and Kept in Contact, Which Is Very Important to Me"

I appreciate that you care about how I feel and that you take time to use your talents to ensure your every contact with me is warmly professional.

- A.D.B.

"Your Expertise in This Field Gave Me the Utmost Trust and Confidence"

I wanted a fair settlement within an appropriate time frame, and without any public scrutiny. With your hard work and dedication, we were able to achieve those goals.

- T.O.