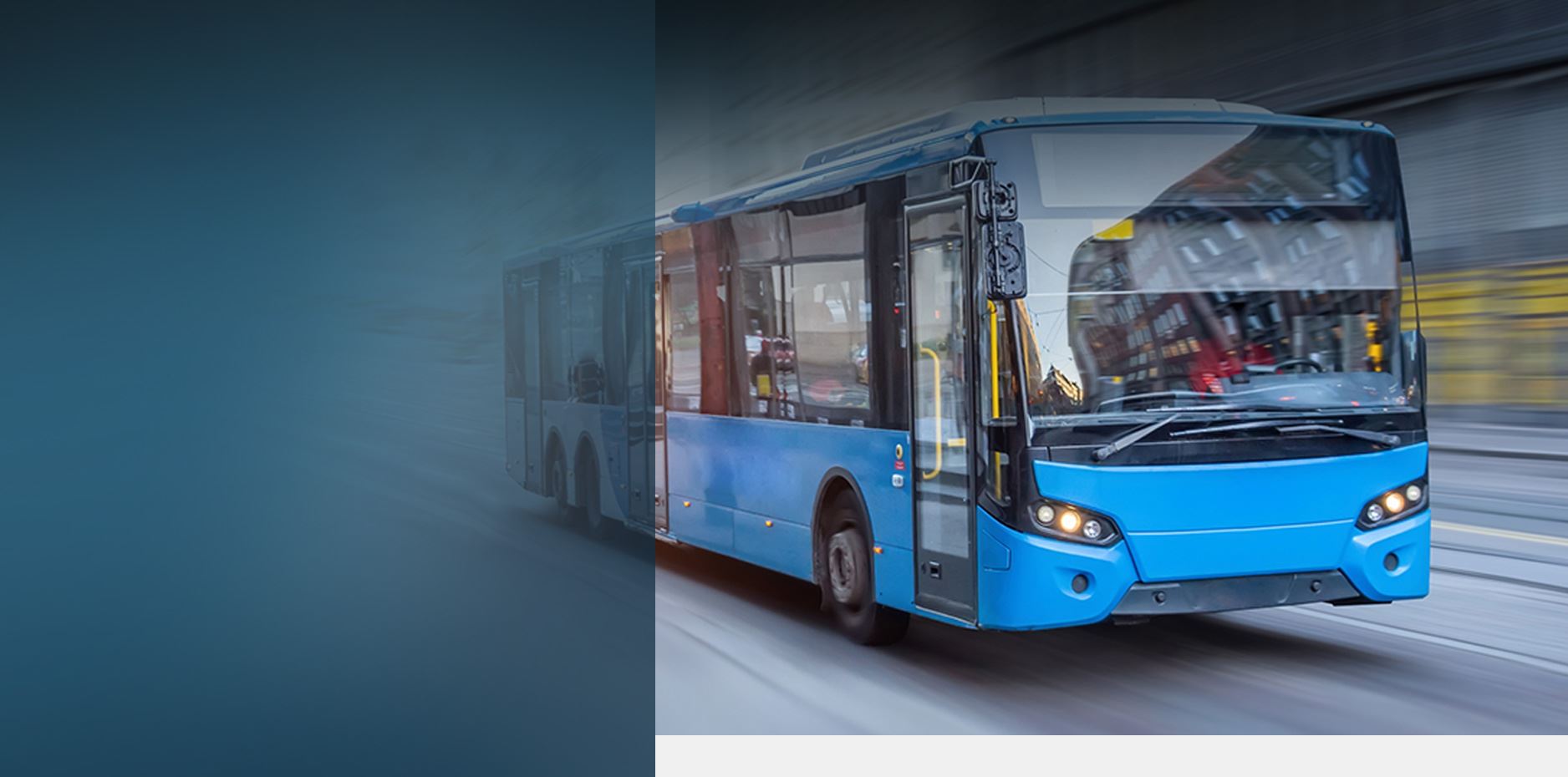 Bus Accidents Client Focused. Trial Ready. Billions Won.
Los Angeles Bus Accident Attorneys
Wisner Baum Provides Caring Counsel to Bus Accident Victims
If you were injured in a bus accident, you may be able to receive compensation for any damages you suffered, including medical bills, past and future lost wages, time missed from work, pain and suffering, among others. In the event that a family member was killed in a bus accident, you may be eligible to recover additional damages related to your loss, including funeral and burial expenses, the loss of companionship and affection, and more.
The Los Angeles bus accident attorneys at Wisner Baum want to assist you in your fight to obtain the compensation you deserve. We have the resources needed to thoroughly investigate and hold accountable any at-fault party or parties. Put your case in the hands of seasoned Los Angeles trial attorneys with decades of experience earning justice and maximum compensation on behalf of bus crash victims.
Just a few of our past successes in bus accident cases include:
$10 million won for the victims of an Orange County school bus accident
$6.2 million won for a child tragically killed in a bus accident
$1.9 million won for a tourist who suffered an untimely death during a foreign bus accident
Please note: Past successes should not be viewed as a guarantee that your case will be brought to a similarly favorable conclusion; they only act to illustrate our skill in pursuing and handling these claims.
Contact our Los Angeles bus accident lawyers online or call (855) 948-5098. We offer free consultations, with no strings attached.
Common Causes of Bus Accidents
Although buses and public transportation are often hailed as safer than cars, thousands of people are still injured in bus accidents — and hundreds are killed — every single year in the United States, according to a study from the University of Michigan Transportation Research Institute (UMTRI). With many people using buses as their primary form of transportation, especially school-aged students, bus accidents pose a huge risk to our communities. Fortunately, if you or a family member sustained injuries in a bus crash, our Los Angeles lawyers can help.
We have handled accident claims concerning the following types of buses:
Casino buses
City buses
Charter buses
School buses
Tour buses
In fact, we have taken on some of the largest bus manufacturers and operators in the nation, such as Ford Motor Company, Greyhound, and Blue Bird Corporation. In complex litigation against major bus companies and their insurers, you need an experienced accident lawyer who will be able to demonstrate that a crash caused a victim's injuries, and that the crash was caused by negligence or other issues.
Common examples of negligence resulting in bus accidents include:
Driving while under the influence of alcohol and/or drugs
Transporting too many passengers
Driving an improperly/poorly maintained bus
Speeding or other forms of reckless driving
How to Choose a Los Angeles Accident Lawyer for Your Claim
In choosing a lawyer, it is vital to give the decision proper consideration, as you are putting your recovery in their hands.
A few categories to consider include the following:
Reputation/peer reviews and testimonials: An ideal attorney will have a good reputation, even in the eyes of the opposition. For instance, Wisner Baum is well-respected by peers on both sides of the courtroom.
Track record of success: As mentioned, past successes should not be taken as a guarantee, but they do speak to the prowess of the legal team that achieved them. To date, our firm has won billions of dollars in compensatory damages for our clients.
Areas of practice: Since a bus accident may have many nuances, especially for cases concerning defective bus design and manufacturing, hiring an attorney with extensive experience in practice areas related to your claim is of the utmost importance. The Los Angeles personal injury attorneys at Wisner Baum have decades of experience handling bus accident lawsuits, trucking claims, and many other related practice areas.
Hire a Trusted Legal Adviser
After an accident, you are legally entitled to pursue a personal injury or wrongful death claim for the harm done to you. The Los Angeles lawyers at Wisner Baum are respected leaders in a wide variety of practice areas, including bus accident litigation. Renowned by The Best Lawyers in America©, Super Lawyers®, and the Multi-Million Dollar Advocates Forum®, among many others, we know what it takes to win your case.
Call (855) 948-5098 today to speak to a Los Angeles bus accident attorney.
Why Hire a Bus Crash Attorney?
After being involved in an accident, some may feel they can handle their injury claim on their own. Unfortunately, the insurance companies that represent bus operators and manufacturers do not have your best interest at heart. In fact, they are often more than willing to minimize your claim by adding on many deductions — in some cases, they may entirely deny your claim. Add in government bodies in charge of city buses or school districts responsible for school buses and you have a complicated, highly complex case on your hands.
A bus crash attorney with the right skill set to advocate on your behalf will help level the playing field and ensure that you receive the compensation you may be entitled to. Retaining an experienced lawyer will also allow you to focus on recovering physically and mentally from the accident instead of having to repeatedly discuss and relive what for many crash victims is a harrowing and traumatic experience.
$10 Million Settlement School Bus Accident

In 2017, Wisner Baum reached a settlement of nearly $10 million with Orange Unified School District (OUSD) in California on behalf of families of children who sustained serious injuries when an OUSD school bus left the roadway and crashed.

$6.2 Million Settlement Fatal Bus Crash

Wisner Baum negotiated a $6.2 million settlement on behalf of a family whose child was killed in a bus crash.

$1.9 Million Settlement Foreign Bus Crash

Wisner Baum obtained a $1.9 million settlement for a tourist who was killed in a foreign bus crash.

$1.8 Million Settlement Tour Bus Crash

Wisner Baum secured a $1.8 million wrongful death settlement for a tour bus passenger.

$1.7 Million Fatal School Bus Crash

Wisner Baum obtained $1.7 million on behalf of a child who was killed in a school bus crash. Client-Focused Representation
REVIEWS & TESTIMONIALS
We believe our track record speaks for itself. But you don't have to take our word for it. See what our clients have to say about working with us.
"I Can't Imagine a Better Law Firm"

Multiple lawyers recommended Wisner Baum to me and I have been consistently impressed with the quality of their work.

- Best Law Firms Survey

"They Are About Changing the Systems..."

Wisner Baum are not only amazing attorneys but more importantly, they are activists. They are about changing the systems which got us into trouble in the first place. They understand their role in the process of making change.

- Kim Witczak

"Top Legal Minds in the Country"

The Wisner Baum firm has some of the top legal minds in the country; they are driven, determined, trustworthy, ethical and passionate.

- From Best Lawyers® Best Law Firms

"Diligent & Professional Representation"

Thanks to your efforts I was able to recover from a tragic experience and turn my life around for the best.

- W.T.

"Our Best Interest Was Always Number One on Your List"

A special thank you to your Spanish-speaking staff for the extra effort put into this case. The language barrier was never a problem, and we are so very thankful to them. Your name holds much respect in our family.

- G.C. & C.C

"We Have Never Met a More Wonderful Group of People"

It is obvious that the people at Wisner Baum believe in what they do. And that you all really care about your clients.

- The B. Family

"They Worked Very Hard and Kept in Contact, Which Is Very Important to Me"

I appreciate that you care about how I feel and that you take time to use your talents to ensure your every contact with me is warmly professional.

- A.D.B.

"Your Expertise in This Field Gave Me the Utmost Trust and Confidence"

I wanted a fair settlement within an appropriate time frame, and without any public scrutiny. With your hard work and dedication, we were able to achieve those goals.

- T.O.