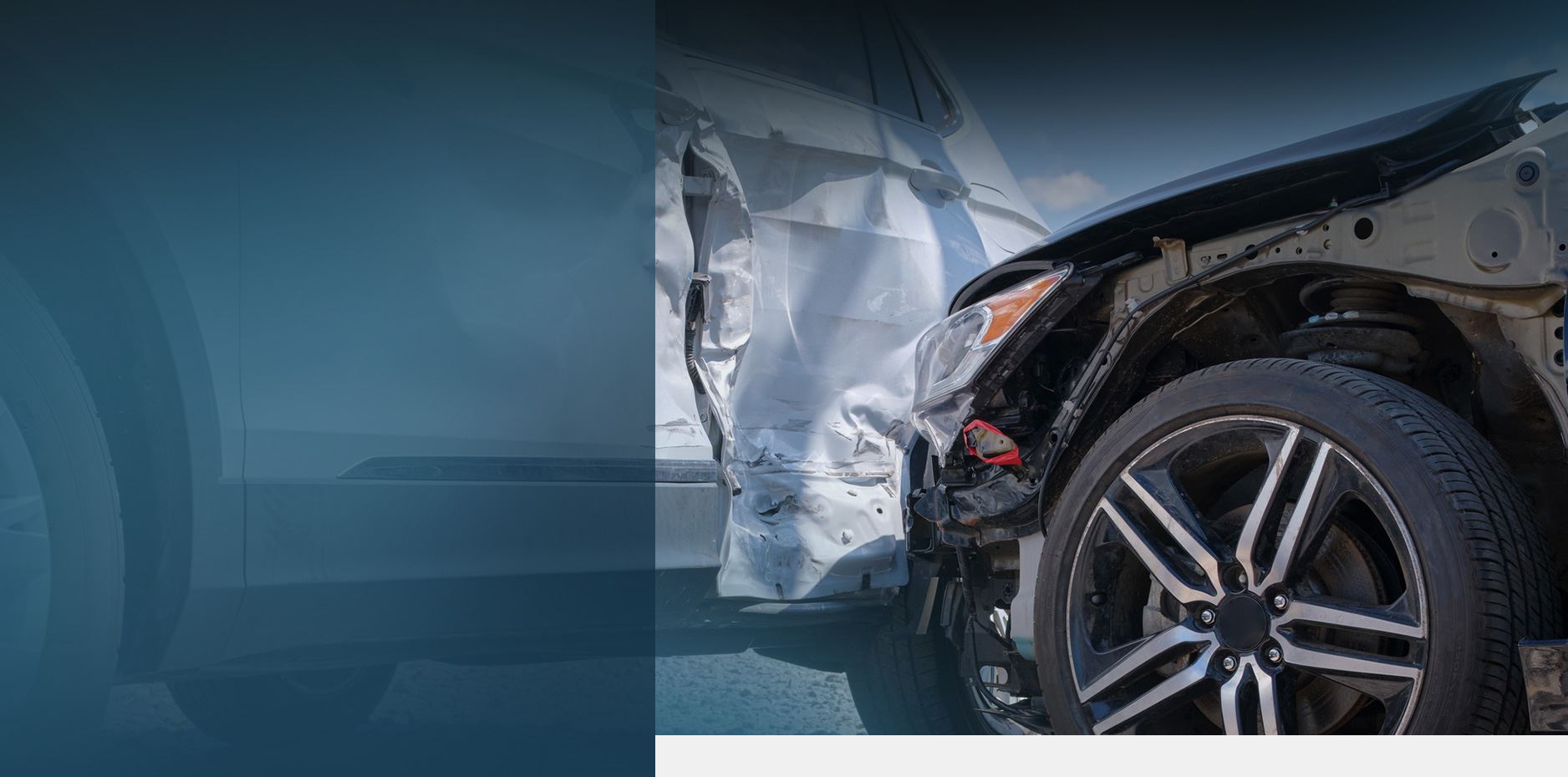 Landstar System Truck Accident Client Focused. Trial Ready. Billions Won.
Landstar System Truck Accident Lawyers
Experienced Truck Crash Lawyers Representing Clients in California and Nationwide
At Wisner Baum, our attorneys have vast experience maximizing compensation for clients injured in semi-truck crashes by aggressively pursuing claims against negligent trucking companies. Our highly-skilled team has obtained over $4 billion on behalf of our clients by tirelessly investigating and building solid cases against truck companies, logistics companies and truck drivers who put profits ahead of safety. We dedicate our substantial resources, skills, and knowledge to every case we handle and have taken on many of the major trucking companies in the U.S. and many from Canada.
If you've been injured in a Landstar System truck accident, we can help you with the process of filing a claim. We have witnessed the devastation caused by commercial truck accidents and are firmly committed to improving trucking safety on US roadways.
Contact us at (855) 948-5098 today to start exploring your legal options after an accident with a Landstar System truck.
A Company Snapshot of Landstar System
Landstar System, Inc. is a Fortune 500 transportation company that began operations in 1968 and was incorporated in 1991. Landstar is headquartered in Jacksonville, Florida. The company employs over 1,400 people and services more than 25,000 customers.
In 2023, Landstar projects to earn more than $4 billion in revenue (based on July 2023 earnings report). The company's network includes:
87,000+ Carriers

18,000+ Trailers

10,000+ BCO Trucks ("business capacity owners," or independent contractors who provide truck capacity to Landstar under exclusive lease arrangements)

7,000+ Truck Drivers
LANDSTAR SYSTEM SUBSIDIARIES
Landstar Acquisition Corporation
Landstar Blue LLC
Landstar Canada Inc.
Landstar Express America Inc.
Landstar Gemini Inc.
Landstar Global Logistics Inc.
Landstar Inway Inc.
Landstar Inco Inc.
Landstar Ranger Inc.
Landstar Transportation Logistics Inc.
LANDSTAR TRUCK CRASH DATA
Landstar trucks are involved in hundreds of accidents each year. According to accident data from the U.S. Department of Transportation (DOT), Landstar trucks were involved in more than 420 accidents over a recent two-year period. Of those, 13 were fatal and 127 resulted in injuries.
During the same time period, the company's drivers were cited more than 1,000 times for various unsafe driving violations, including (among others):
Speeding (including 67 violations for going more than 15 mph over the posted limit)
Lane restriction violations
Inattentive driving
Following too close
Improper lane change
is Landstar a safe Trucking company?
Although Landstar works with truck owner-operators, the company still has a duty to ensure that the trucks and their drivers operate in a safe manner. As with any trucking entity, the tractor trailers, tractor tankers and semi trucks are only safe if they are operated in accordance with the law, including hours of service, maintenance, and traffic regulations.
Unfortunately, too many truck owners and operators fail to follow regulations, putting motorists' lives in jeopardy. Due to their immense size and weight, semi-trucks pose a significant risk on the road. Collisions with tractor-trailers are all too often catastrophic for those in passenger vehicles.
Landstar truck accident lawsuits
Landstar System's safety record includes the following serious semi-truck crashes.
In 2016, a Landstar truck was hauling a 197,000-pound submarine propeller over a narrow bridge when it collided with a passenger vehicle in Texas, killing a 73-year-old woman. The family filed a lawsuit against Landstar and other entities. Landstar settled the lawsuit for $50 million weeks before trial.
In 2012, 19-year-old Alan Casillas stopped his bicycle at an intersection in Los Angeles. A Landstar tractor-trailer moved into the intersection to make a right turn. The driver drove the trailer over the sidewalk, knocking the victim down. The trailer's rear wheels ran over Casillas' left leg, which later resulted in a lower leg amputation. A jury awarded the victim more than $34 million.
In 2011, two men died at an intersection in Florida when a Landstar truck turned into the path of the motorcycle they were riding. A jury found the truck driver had falsified driver logs, was fatigued, and had violated hours-of-service rules. The family of one of the motorcyclists received a $14 million jury award. The jury found that Landstar knew paper logs were not effective in ensuring safe driving.
In 2011, the driver of a Chevrolet Silverado died after his vehicle experienced tread separation and he crashed into the back of a Landstar tractor-trailer, which was parked along the side of the highway. The victim's family alleged in their wrongful death lawsuit that the truck driver was negligent in not moving his vehicle as far from the roadway as possible. Michael Bruno died and three other people in the car suffered serious injuries. An Arizona state jury awarded Bruno's family $19.25 million.
In 2007, a 77,000-pound Landstar semi-truck transporting rubber pellets ran a stop sign and crashed into a car. Two men in the vehicle died, and another passenger suffered fractured vertebrae. A 2011 wrongful death lawsuit resulted in a $40 million jury award.
Contact us by filling out an online form or giving us a call at (855) 948-5098 for a free case evaluation.
Experienced Truck Crash Attorneys Fighting for You
If you or a family member has been harmed in a Landstar System truck crash, contact one of our experienced truck accident attorneys today. Our team of highly qualified, veteran trial attorneys have decades of experience successfully litigating truck crash lawsuits.
At Wisner Baum, we believe in fighting to secure full and fair compensation for your losses.
$6 Million Settlement Fatal Truck Accident

Wisner Baum obtained a $6 million wrongful death settlement on behalf of an individual who died following a truck crash.

$15 Million Settlement Truck Accident

Our firm successfully negotiated a $15 million catastrophic injury settlement for our clients. The case stemmed from a Southern California accident involving a commercial truck and a pedestrian.

$8.5 Million Verdict Commercial Truck Accident

Wisner Baum secured a $8.5 million wrongful death verdict against the food industry company, Tyson Foods, for the wrongful death of a young man.

$6.9 Million Settlement Truck Accident Settlement

After a semi-truck drove over a stopped car, killing two of its occupants and injuring a third, one of our attorneys took the case all the way to trial. Our firm continued in pursuit of justice for the three victims over a four-day trial until the case finally settled for $6.9 million. Client-Focused Representation
REVIEWS & TESTIMONIALS
We believe our track record speaks for itself. But you don't have to take our word for it. See what our clients have to say about working with us.
"I Can't Imagine a Better Law Firm"

Multiple lawyers recommended Wisner Baum to me and I have been consistently impressed with the quality of their work.

- Best Law Firms Survey

"They Are About Changing the Systems..."

Wisner Baum are not only amazing attorneys but more importantly, they are activists. They are about changing the systems which got us into trouble in the first place. They understand their role in the process of making change.

- Kim Witczak

"Top Legal Minds in the Country"

The Wisner Baum firm has some of the top legal minds in the country; they are driven, determined, trustworthy, ethical and passionate.

- From Best Lawyers® Best Law Firms

"Diligent & Professional Representation"

Thanks to your efforts I was able to recover from a tragic experience and turn my life around for the best.

- W.T.

"Our Best Interest Was Always Number One on Your List"

A special thank you to your Spanish-speaking staff for the extra effort put into this case. The language barrier was never a problem, and we are so very thankful to them. Your name holds much respect in our family.

- G.C. & C.C

"We Have Never Met a More Wonderful Group of People"

It is obvious that the people at Wisner Baum believe in what they do. And that you all really care about your clients.

- The B. Family

"They Worked Very Hard and Kept in Contact, Which Is Very Important to Me"

I appreciate that you care about how I feel and that you take time to use your talents to ensure your every contact with me is warmly professional.

- A.D.B.

"Your Expertise in This Field Gave Me the Utmost Trust and Confidence"

I wanted a fair settlement within an appropriate time frame, and without any public scrutiny. With your hard work and dedication, we were able to achieve those goals.

- T.O.