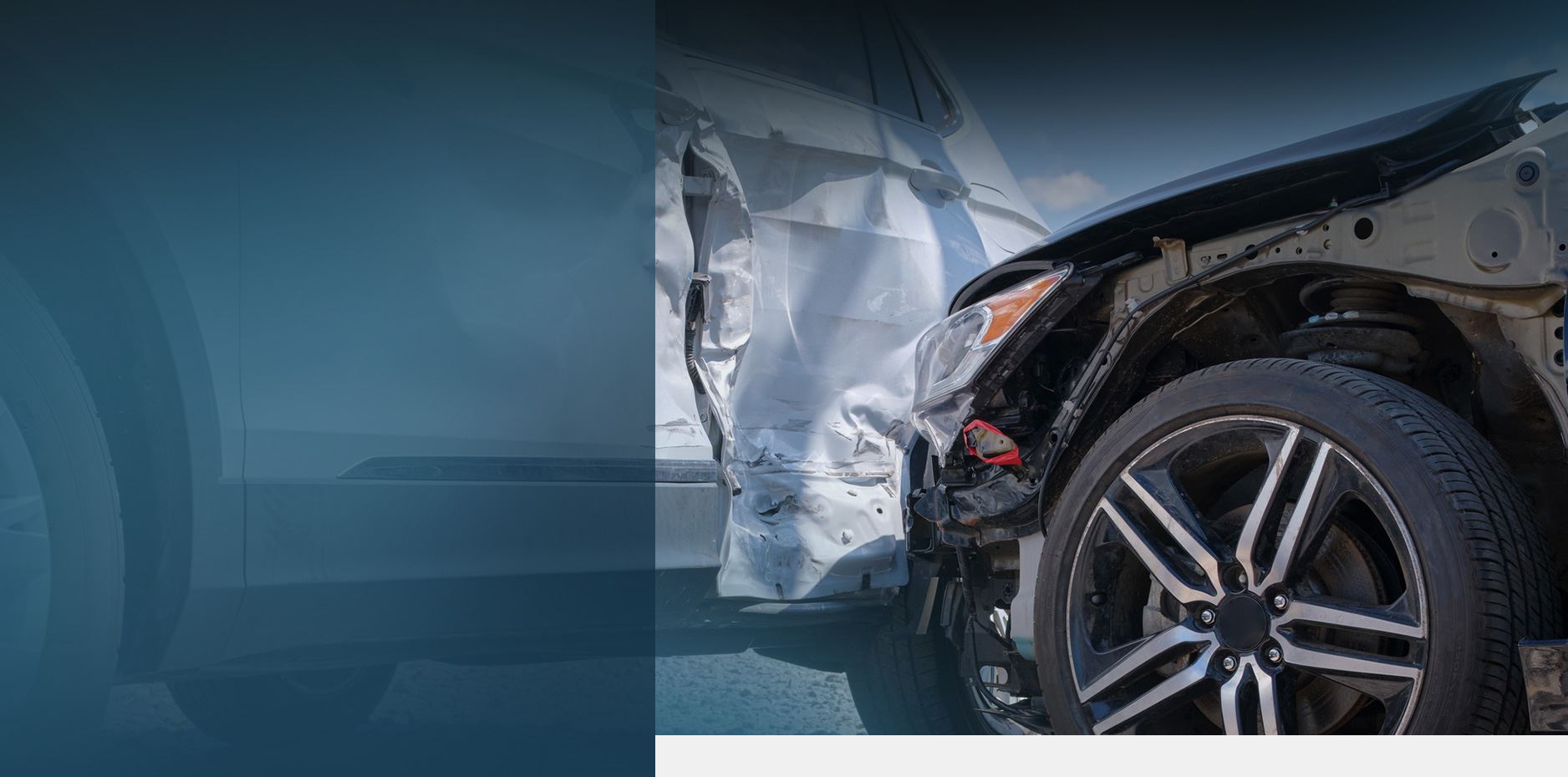 Knight-Swift Truck Accident Client Focused. Trial Ready. Billions Won.
Knight-Swift Truck Accident Lawyer
Los Angeles Truck Crash Attorneys Serving Clients Nationwide
A truck accident can happen in the blink of an eye, and the results are often catastrophic. While tractor-trailers and other commercial trucks only account for about four percent of vehicles on the road, accidents involving trucks account for roughly 11 percent of all traffic deaths.
Knight-Swift Transportation trucks are involved in hundreds of crashes each year. Over a recent two-year span, Knight-Swift trucks were cited over 2,000 times for unsafe driving violations. These violations include failure to obey traffic control devices, speeding, driving while operating a mobile phone, and others.
Our truck accident lawyers at Wisner Baum have litigated cases against many of the largest trucking and transportation companies in the world, including Swift Transportation. If you or someone in your family was in a car crash, pedestrian accident, or motorcycle crash involving a Knight-Swift truck, you need an accident lawyer with the experience and resources to protect your legal rights.
Knight-Swift Trucking Operations
As of 2023, Knight-Swift's trucking operations consist of the following companies:
Knight Transportation (Truckload, Logistics)
Swift Transportation (Truckload, Logistics, Intermodal)
AAA Cooper Transportation, or ACT (Less than truckload)
Midwest Motor Express, or MME (Less than truckload)
Barr-Nunn Transportation (Truckload)
Abilene Motor Express (Truckload)
How Many Trucks Does Knight-Swift Have?
According to its 2022 annual report, Knight-Swift trucking fleet consists of:
18,000+ tractors
79,000+ trailers
70-plus trucking terminals
Knight-Swift Truck Accident Data
Government data* shows that Knight-Swift's accident and violation record is concerning.
Some of the most common trucking safety citations Knight-Swift has been hit with over the last two years include the following:
Failing to obey traffic control devices
Speeding
Hours-of-service violations
Reckless driving
Number of Vehicles: 3,200
Number of Drivers: 3,200
Total Accidents: 187
Total Unsafe Driving Violations: 436
Number of Vehicles: 15,902
Number of Drivers: 15,000
Total Accidents: 876
Total Unsafe Driving Violations: 1,828
Number of Vehicles: 2,865
Number of Drivers: 2,972
Total Accidents: 168
Total Unsafe Driving Violations: 155
Number of Vehicles: 395
Number of Drivers: 351
Total Accidents: 14
Total Unsafe Driving Violations: 26
Number of Vehicles: 582
Number of Drivers: 570
Total Accidents: 33
Total Unsafe Driving Violations: 68
Number of Vehicles: 582
Number of Drivers: 570
Total Accidents: 32
Total Unsafe Driving Violations: 150
An Experienced Truck Accident Lawyer Can Help
In the aftermath of a truck wreck, a representative from the trucking company may offer you settlement compensation before you have the chance to consult with a truck accident lawyer. They do this in an effort to limit their liability. Retaining an experienced attorney with a proven track record gives you the best chance to obtain justice and maximum compensation for your injuries.
Many law firms across the nation present themselves as truck crash lawyers. Few, however, have the experience and resources necessary to take on major trucking companies like Knight-Swift. Our firm has obtained justice on behalf of clients in litigation against Swift Transportation. If you have been involved in a car accident, pedestrian accident, or motorcycle crash involving a Knight Transportation or Swift Transportation 18-wheeler, retaining an accident attorney to champion and protect your rights is critical.
Our experience representing those harmed in truck crashes is vast:
$20 million commercial vehicle verdict for wrongful death
$15 million tractor trailer vs. pedestrian for catastrophic injury
$8.5 million truck accident verdict (plus pre and post-judgment interest) for wrongful death
$6.9 million truck accident settlement during trial
$6 million truck accident settlement for wrongful death
$3.5 million truck accident settlement for wrongful death
Negotiated more than 75 truck accident settlement agreements for $1 million or more
Over 300 trucking cases handled in nearly all 50 states
*data current as of April 27, 2023
Call (855) 948-5098 today to speak with an experienced truck accident lawyer. We offer free, no-hassle case evaluations and can answer any questions you may have.
Knight-Swift Transportation Company Snapshot 2023
In 2017, Swift Transportation merged with Knight Transportation to form Knight-Swift Transportation Holdings, Inc. Based in Phoenix, Arizona, the company is now one of North America's largest full-truckload carriers, generating $7.4 billion in total revenue in FY 2022.
Knight-Swift is one of North America's most diversified freight transportation companies, providing multiple full truckload, less than truckload (LTL), intermodal, logistics, and other complementary services. The company has over 210 locations in the U.S. and Mexico, including company headquarters, terminals, driving academies, and other locations.
Knight-Swift is one of the most aggressive trucking companies in the country in terms of acquisitions. In 2022, Knight-Swift added to its long list of acquisitions by purchasing U.S. Xpress Enterprises, Inc., a $2 billion revenue truckload carrier based in Tennessee.
$6 Million Settlement Fatal Truck Accident

Wisner Baum obtained a $6 million wrongful death settlement on behalf of an individual who died following a truck crash.

$15 Million Settlement Truck Accident

Our firm successfully negotiated a $15 million catastrophic injury settlement for our clients. The case stemmed from a Southern California accident involving a commercial truck and a pedestrian.

$8.5 Million Verdict Commercial Truck Accident

Wisner Baum secured a $8.5 million wrongful death verdict against the food industry company, Tyson Foods, for the wrongful death of a young man.

$6.9 Million Settlement Truck Accident Settlement

After a semi-truck drove over a stopped car, killing two of its occupants and injuring a third, one of our attorneys took the case all the way to trial. Our firm continued in pursuit of justice for the three victims over a four-day trial until the case finally settled for $6.9 million. Client-Focused Representation
REVIEWS & TESTIMONIALS
We believe our track record speaks for itself. But you don't have to take our word for it. See what our clients have to say about working with us.
"I Can't Imagine a Better Law Firm"

Multiple lawyers recommended Wisner Baum to me and I have been consistently impressed with the quality of their work.

- Best Law Firms Survey

"They Are About Changing the Systems..."

Wisner Baum are not only amazing attorneys but more importantly, they are activists. They are about changing the systems which got us into trouble in the first place. They understand their role in the process of making change.

- Kim Witczak

"Top Legal Minds in the Country"

The Wisner Baum firm has some of the top legal minds in the country; they are driven, determined, trustworthy, ethical and passionate.

- From Best Lawyers® Best Law Firms

"Diligent & Professional Representation"

Thanks to your efforts I was able to recover from a tragic experience and turn my life around for the best.

- W.T.

"Our Best Interest Was Always Number One on Your List"

A special thank you to your Spanish-speaking staff for the extra effort put into this case. The language barrier was never a problem, and we are so very thankful to them. Your name holds much respect in our family.

- G.C. & C.C

"We Have Never Met a More Wonderful Group of People"

It is obvious that the people at Wisner Baum believe in what they do. And that you all really care about your clients.

- The B. Family

"They Worked Very Hard and Kept in Contact, Which Is Very Important to Me"

I appreciate that you care about how I feel and that you take time to use your talents to ensure your every contact with me is warmly professional.

- A.D.B.

"Your Expertise in This Field Gave Me the Utmost Trust and Confidence"

I wanted a fair settlement within an appropriate time frame, and without any public scrutiny. With your hard work and dedication, we were able to achieve those goals.

- T.O.