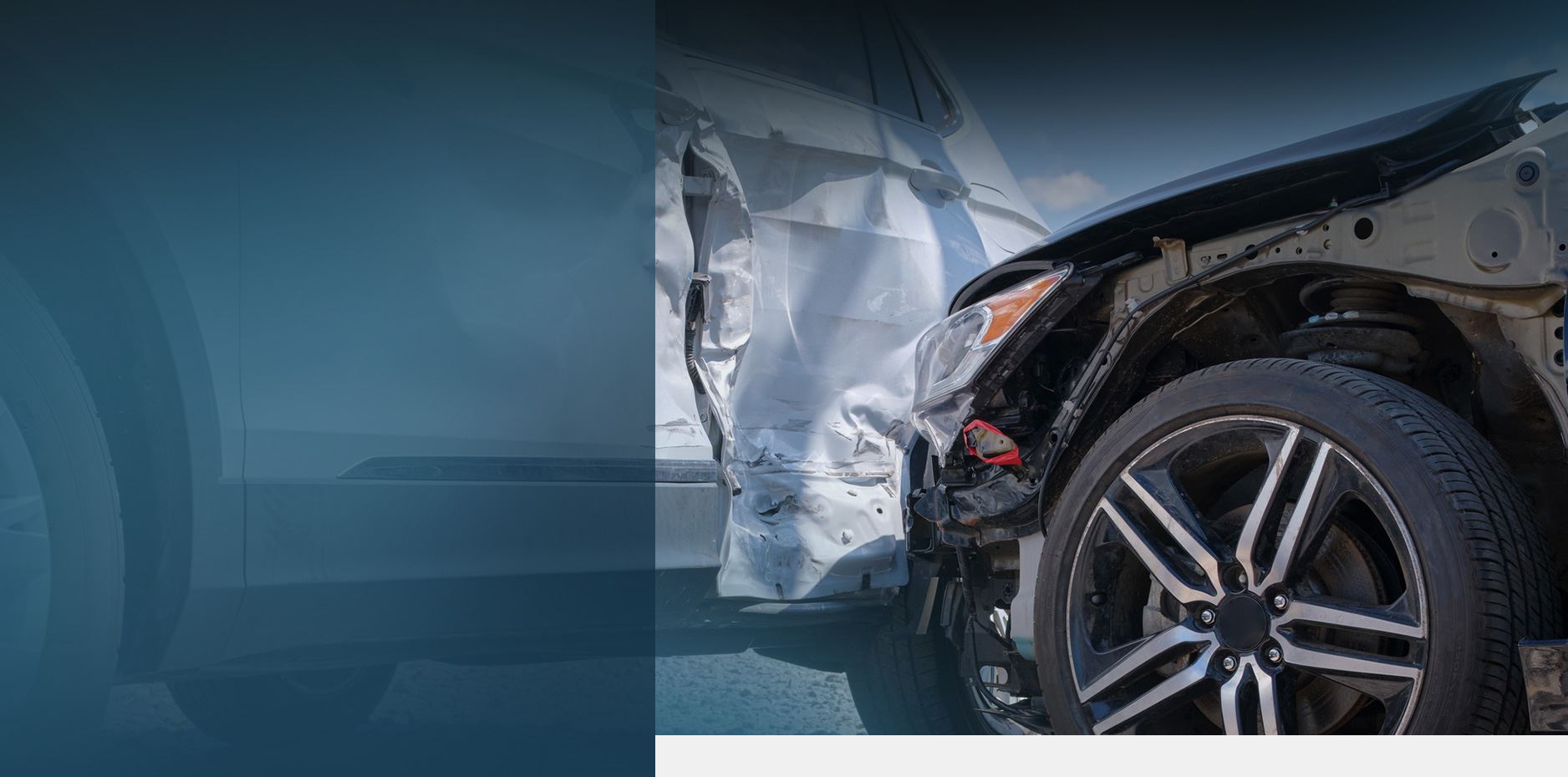 UPS Truck Accident Client Focused. Trial Ready. Billions Won.
UPS Accident Lawyer
Decades of Experience Representing Victims of UPS Truck Accidents
UPS (United Parcel Service) is the largest package delivery and supply chain management company in the world. The multinational courier service delivers tens of thousands of packages every day in the United States alone.
The truck accident lawyers at Wisner Baum have experience representing individuals harmed in UPS crashes. If you or someone in your family sustained injuries in a UPS accident, you need an experienced lawyer to pursue justice and obtain maximum compensation on your behalf.
Contact us at (855) 948-5098 today to schedule a free consultation. From our offices in Los Angeles, we help clients nationwide.
UPS Truck Accident Statistics 2023
According to a 2023 U.S. Department of Transportation (DOT) report, UPS operates a fleet of more than 134,000 vehicles and employs 127,000 drivers who are authorized to transport general freight in and between states. UPS delivery vehicles travel billions of miles each year, and are involved in thousands of accidents.
With intense pressure to make scheduled deliveries on time, UPS truck drivers often find themselves in a rush to get to all the stops on their route. This focus on speed and efficiency can lead to accidents with passenger vehicles, motorcycles, or pedestrians.
Over a recent 24-month period*, UPS freight and delivery trucks were involved in 2,876 accidents (66 were fatal and 1,015 caused injuries). In terms of crashes per year, UPS ranks among the highest of all U.S. trucking companies. FedEx, the country's other top courier service, also ranks high when it comes to truck crashes.
Put simply, accidents involving UPS trucks and other delivery vehicles occur nearly every day. In our experience, UPS and its team of attorneys make every effort to limit the amount of compensation to truck accident victims. They may offer a settlement agreement before you have had a chance to consult with a trucking accident lawyer, knowing that settlement may save them money.
A Company Snapshot of UPS
James E. Casey founded what would become United Parcel Service (UPS) in 1907. With headquarters in Atlanta, Georgia, UPS is now the world's largest package delivery company in the world, generating roughly $100 billion in revenue annually.
In 2022, the company delivered more than 5.2 billion packages and documents to more than 220 countries and territories, servicing every address in North America and Europe. UPS operates more than 1,800 facilities and has a fleet of approximately 125,000 package cars, vans, tractors and motorcycles for delivery and freight services.
UPS Trucks or "Package Cars"
Many of the UPS delivery trucks we see in the U.S. are actually package vans that the company calls "package cars." The name is something of a misnomer, however, as most UPS vehicles that deliver packages to our homes look more like box trucks. UPS package cars are easy to spot—they are all painted in the same Pullman brown with the UPS insignia along the sides.
The following companies manufacture UPS package car delivery trucks:
Morgan Olson (Grumman Olson)
Union City Body
Utilimaster
Modern UPS package vans manufactured since the 1990s are based on Freightliner, Navistar, or Workhorse chassis.
UPS Tractor-Trailers or Freight Vehicles
UPS commonly refers to its fleet of tractor-trailers as "feeders." Many of the company's freight delivery vehicles are conventional day cab trucks.
UPS's fleet of tractor trailers is manufactured by the following companies:
Mack Trucks (Pinnacle and Vision)
Navistar (International ProStar+ and 9900i)
PACCAR (Kenworth T800, T660 and T680)
Older tractor-trailers in the fleet include those manufactured by Ford/Sterling (Aeromax/A-Line) and Freightliner (Argosy). UPS is in the process of phasing out International 8100 and Mack CH tractors.
The company's trailers are light grey with the UPS insignia positioned on the sides. UPS uses several trailer lengths: 28, 45, 48, and 53 feet. Some UPS short trailers are towed in tandem (one trailer attached to another trailer with both attached to the tractor) in states that permit truckers to do so.
Are UPS Trucks Safe?
UPS has a safety rating of 'satisfactory' from the Federal Motor Carrier Safety Administration (FMCSA).
The company's fleet of vehicles and drivers both have out-of-service rates below the national average:
UPS Delivery Vehicle Out-of-Service Rate: 11.3%. National Average: 21.4%
UPS Delivery Driver Out-of-Service Rate: .9%. National Average: 6%
Nevertheless, UPS delivery vehicles are routinely involved in accidents, some of which lead to catastrophic injuries or even death. In the first quarter of 2023 (January to March), UPS delivery vehicles were involved in four fatal crashes that killed five people. Another 25 accidents resulted in injuries.
According to FMCSA data, over a recent 24-month span, UPS delivery vehicles were cited 2,716 times for unsafe driving. Many of these violations were for speeding, in some cases more than 15 miles per hour over the posted speed limit. Other violations included driver distraction (using a cell phone while operating a truck or delivery vehicle), improper lane change, failure to obey traffic control devices, and more.
UPS drivers are trained to be expedient and make sure they reach all the stops on their routes on time to make deliveries. Occasionally, this rush can lead to accidents.
*Data covers 24-month period ending on March 23, 2023
Call us today at (855) 948-5098 to speak with a UPS truck accident lawyer. We offer free, no-hassle case evaluations and can answer any questions you may have.
A UPS Accident Lawyer Can Help
After a crash, it is in your best interest to consult with an experienced trucking lawyer as soon as you are able. Retaining a truck accident law firm—one that has experience going toe-to-toe against UPS—levels the playing field and gives you the best chance to maximize the compensation to which you and your family members are entitled.
If you or a member of your family were the victim of a UPS accident, you need a truck accident attorney with experience litigating cases against major trucking companies. Our firm will aggressively pursue claims to maximize compensation and hold the company accountable for any negligence.
$6 Million Settlement Fatal Truck Accident

Wisner Baum obtained a $6 million wrongful death settlement on behalf of an individual who died following a truck crash.

$15 Million Settlement Truck Accident

Our firm successfully negotiated a $15 million catastrophic injury settlement for our clients. The case stemmed from a Southern California accident involving a commercial truck and a pedestrian.

$8.5 Million Verdict Commercial Truck Accident

Wisner Baum secured a $8.5 million wrongful death verdict against the food industry company, Tyson Foods, for the wrongful death of a young man.

$6.9 Million Settlement Truck Accident Settlement

After a semi-truck drove over a stopped car, killing two of its occupants and injuring a third, one of our attorneys took the case all the way to trial. Our firm continued in pursuit of justice for the three victims over a four-day trial until the case finally settled for $6.9 million. Client-Focused Representation
REVIEWS & TESTIMONIALS
We believe our track record speaks for itself. But you don't have to take our word for it. See what our clients have to say about working with us.
"I Can't Imagine a Better Law Firm"

Multiple lawyers recommended Wisner Baum to me and I have been consistently impressed with the quality of their work.

- Best Law Firms Survey

"They Are About Changing the Systems..."

Wisner Baum are not only amazing attorneys but more importantly, they are activists. They are about changing the systems which got us into trouble in the first place. They understand their role in the process of making change.

- Kim Witczak

"Top Legal Minds in the Country"

The Wisner Baum firm has some of the top legal minds in the country; they are driven, determined, trustworthy, ethical and passionate.

- From Best Lawyers® Best Law Firms

"Diligent & Professional Representation"

Thanks to your efforts I was able to recover from a tragic experience and turn my life around for the best.

- W.T.

"Our Best Interest Was Always Number One on Your List"

A special thank you to your Spanish-speaking staff for the extra effort put into this case. The language barrier was never a problem, and we are so very thankful to them. Your name holds much respect in our family.

- G.C. & C.C

"We Have Never Met a More Wonderful Group of People"

It is obvious that the people at Wisner Baum believe in what they do. And that you all really care about your clients.

- The B. Family

"They Worked Very Hard and Kept in Contact, Which Is Very Important to Me"

I appreciate that you care about how I feel and that you take time to use your talents to ensure your every contact with me is warmly professional.

- A.D.B.

"Your Expertise in This Field Gave Me the Utmost Trust and Confidence"

I wanted a fair settlement within an appropriate time frame, and without any public scrutiny. With your hard work and dedication, we were able to achieve those goals.

- T.O.