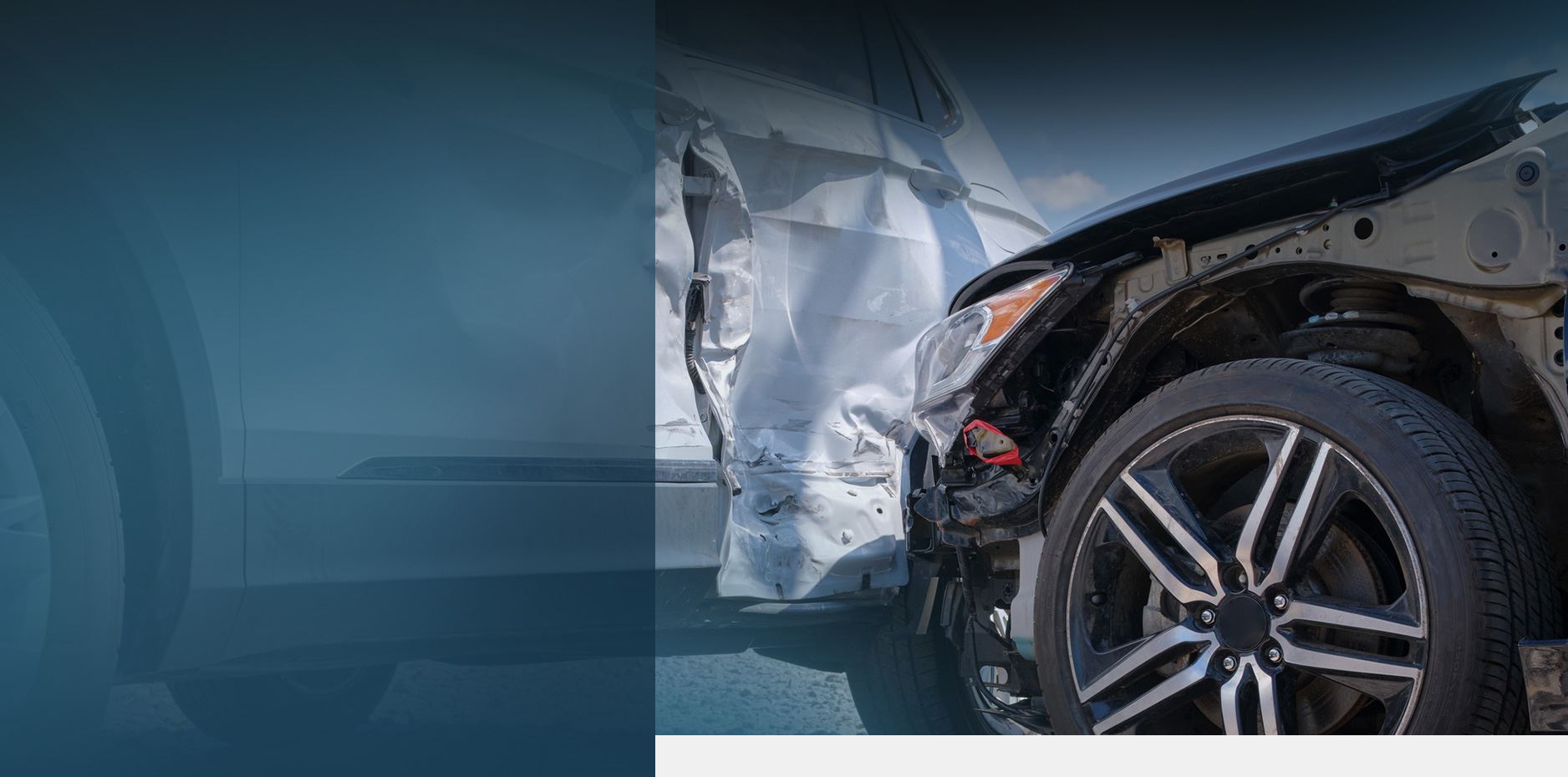 XPO Logistics Truck Accident Client Focused. Trial Ready. Billions Won.
XPO Logistics Truck Accidents
Experienced Attorneys Serving Injury Victims Nationwide
As a truck accident law firm with a national reputation, Wisner Baum has experience litigating against XPO Logistics, one of the largest ground transportation companies in the world. Our truck accident lawyers have successfully represented hundreds of people from across the nation in trucking claims, obtaining justice and maximum compensation on their behalf. If you or someone in your family was in an XPO Logistics truck accident, you need a law firm with the experience and resources to fight for your rights.
Contact Wisner Baum today at (855) 948-5098. From our offices in Los Angeles, we can help those in California and across the country.
XPO Logistics Company Snapshot
In 2011, American businessman Bradley Jacobs acquired a transportation company called Express-1 Expedited Solutions. As chairman and CEO, one of the first things Jacobs did with his new company was change the name to XPO Logistics, a nod to Express-1's AMEX ticker symbol, XPO. Over the next several years, Jacobs and XPO acquired 17 other transportation and logistics companies. In 2016, XPO was named in the Fortune 500 list of the largest corporations in the U.S.
XPO Logistics, Inc. is also now one of the largest transportation and logistics companies in the entire world. With operations in 30 countries employing roughly 100,000 team members, XPO does business with more than two-thirds of the companies listed in the Fortune 100. XPO Logistics has its U.S. headquarters in Greenwich, Connecticut, and its European headquarters in Lyon, France.
Why does this matter? It means the difference between the company enjoying a good year and enduring a bad year is relatively small. To protect against the possibility of a bad year, any company in this situation will likely look for ways to boost efficiency while keeping down costs.
How Cost-Cutting Measures Affect Truck Accident Rates
When large trucking companies expect more from their workforce while also cutting costs, safety is often compromised. Truck drivers may push themselves beyond their physical limits to meet a deadline, causing them to drive while fatigued or use excessive speed to deliver a load on time.
Another way to keep costs down is to fight truck accident lawsuits to limit payouts. XPO is a major transportation company; its trucks are involved in hundreds of accidents every year. You can be sure that XPO will vigorously defend itself against truck accident lawsuits to protect its bottom line.
It would be unfair to say that this issue is unique to XPO; quite the opposite is true. Such focus on efficiency and cost-cutting at the expense of trucking safety is an industry-wide issue. Unfortunately, it is everyday people that suffer the consequences of car crashes, pedestrian accidents, and motorcycle crashes that involve tractor-trailers or box trucks.
XPO Logistics Semi-Truck Operations
The transportation segment of XPO accounts for 65% of its business (logistics is 35%). According to a company fact sheet, XPO Logistics performs 160,000 ground shipments and moves seven billion units of inventory daily.
XPO owns more than 16,000 tractors, 39,000 trailers, 9,500 intermodal 53-foot boxes, and 5,000 container chassis. In addition to these assets, the company also utilizes more than a million brokered trucks and roughly 12,000 contracted trucks.
The transportation arm of XPO Logistics consists of five parts:
Freight Brokerage: As one of the largest trucking brokers in the world, XPO connects companies that need to ship materials or finished products with independent trucking carriers.
Intermodal and Drayage: XPO combines truck (drayage) and rail transport. The company owns thousands of intermodal containers and chassis.
Last Mile: XPO conducts millions of last mile deliveries per year of heavy goods that require installation or assembly (refrigerators, washing machines, etc.).
Less-Than-Truckload: Less-than-truckload (also known as less-than-load) refers to the shipping of smaller freight or freight that does not need a full trailer. XPO is the third-largest less-than-truckload provider in North America.
Global Forwarding: XPO provides international freight transportation. Shipments travel by land, air, and sea.
XPO Truck Crash Statistics
The two largest trucking operations for XPO Logistics are XPO Logistics Drayage LLC and XPO Logistics Freight, Inc. Both utilize thousands of trucks and truck drivers. According to the Federal Motor Carrier Safety Administration (FMCSA), both companies were involved in a combined 839 truck crashes over a recent two-year span.
Eighteen of those crashes resulted in deaths and 244 caused truck accident injuries:
XPO Logistics Drayage: 151 total crashes, 6 fatal, 58 injury
XPO Logistics Freight: 688 total, 12 fatal, 186 injury
Only a select few trucking companies—including FedEx, and UPS—were involved in more crashes over the same period of time.
Experience Litigating XPO Truck Accident Claims
Many law firms market themselves as truck accident lawyers. Few, however, have the experience and a proven track record to take on a major transportation company like XPO Logistics. At Wisner Baum, we have often obtained justice on behalf of clients in litigation against XPO.
In 2016, our truck accident lawyers filed a lawsuit against XPO Logistics on behalf of Don and Brenda Garcia for the wrongful death of their daughter, Sarah M. Garcia, a 25-year-old school nurse. Sarah Garcia was killed in a semi-truck wreck in Manteca, California in 2015. If you have been involved in a car crash or a pedestrian accident involving an XPO big rig, retaining an accident attorney to champion and protect your rights is critical.
Our experience representing truck crash victims is vast:
Over 300 truck cases handled in nearly all 50 states
The National Law Journal's 2019 Elite Trial Lawyers
The National Trial Lawyers Top 100 Trial Team of the Year
The Best Lawyers in America® (2014-2019) and Top Ranked Law Firms™
Martindale-Hubbell's Bar Register of Preeminent Lawyers
Call (855) 948-5098 today or contact us to speak with an XPO truck accident lawyer. We offer free, no-hassle case evaluations.
Experience Handling Cases Against XPO Logistics
If you or a family member was in a car accident, pedestrian accident, or motorcycle crash involving an XPO Logistics semi-truck, someone from the company may offer you settlement compensation before you have a chance to consult with an accident attorney. The company's legal team may do this to limit their liability in a truck accident lawsuit.
The bottom line is that it is in your best interest to speak with an experienced trucking lawyer as soon as possible. Retaining a truck accident law firm—one that has experience investigating and litigating against XPO Logistics—is your way to level the playing field and give you the best chance of maximizing compensation and obtaining justice for you and your family.
If you or a member of your family was injured or killed in an XPO tractor-trailer accident, you need an attorney with experience litigating cases against major trucking companies. Our firm has earned favorable results in past cases against XPO – and with experience, skill, and compassion, we will pursue claims to maximize compensation for you and your family.
$6 Million Settlement Fatal Truck Accident

Wisner Baum obtained a $6 million wrongful death settlement on behalf of an individual who died following a truck crash.

$15 Million Settlement Truck Accident

Our firm successfully negotiated a $15 million catastrophic injury settlement for our clients. The case stemmed from a Southern California accident involving a commercial truck and a pedestrian.

$8.5 Million Verdict Commercial Truck Accident

Wisner Baum secured a $8.5 million wrongful death verdict against the food industry company, Tyson Foods, for the wrongful death of a young man.

$6.9 Million Settlement Truck Accident Settlement

After a semi-truck drove over a stopped car, killing two of its occupants and injuring a third, one of our attorneys took the case all the way to trial. Our firm continued in pursuit of justice for the three victims over a four-day trial until the case finally settled for $6.9 million. Client-Focused Representation
REVIEWS & TESTIMONIALS
We believe our track record speaks for itself. But you don't have to take our word for it. See what our clients have to say about working with us.
"I Can't Imagine a Better Law Firm"

Multiple lawyers recommended Wisner Baum to me and I have been consistently impressed with the quality of their work.

- Best Law Firms Survey

"They Are About Changing the Systems..."

Wisner Baum are not only amazing attorneys but more importantly, they are activists. They are about changing the systems which got us into trouble in the first place. They understand their role in the process of making change.

- Kim Witczak

"Top Legal Minds in the Country"

The Wisner Baum firm has some of the top legal minds in the country; they are driven, determined, trustworthy, ethical and passionate.

- From Best Lawyers® Best Law Firms

"Diligent & Professional Representation"

Thanks to your efforts I was able to recover from a tragic experience and turn my life around for the best.

- W.T.

"Our Best Interest Was Always Number One on Your List"

A special thank you to your Spanish-speaking staff for the extra effort put into this case. The language barrier was never a problem, and we are so very thankful to them. Your name holds much respect in our family.

- G.C. & C.C

"We Have Never Met a More Wonderful Group of People"

It is obvious that the people at Wisner Baum believe in what they do. And that you all really care about your clients.

- The B. Family

"They Worked Very Hard and Kept in Contact, Which Is Very Important to Me"

I appreciate that you care about how I feel and that you take time to use your talents to ensure your every contact with me is warmly professional.

- A.D.B.

"Your Expertise in This Field Gave Me the Utmost Trust and Confidence"

I wanted a fair settlement within an appropriate time frame, and without any public scrutiny. With your hard work and dedication, we were able to achieve those goals.

- T.O.