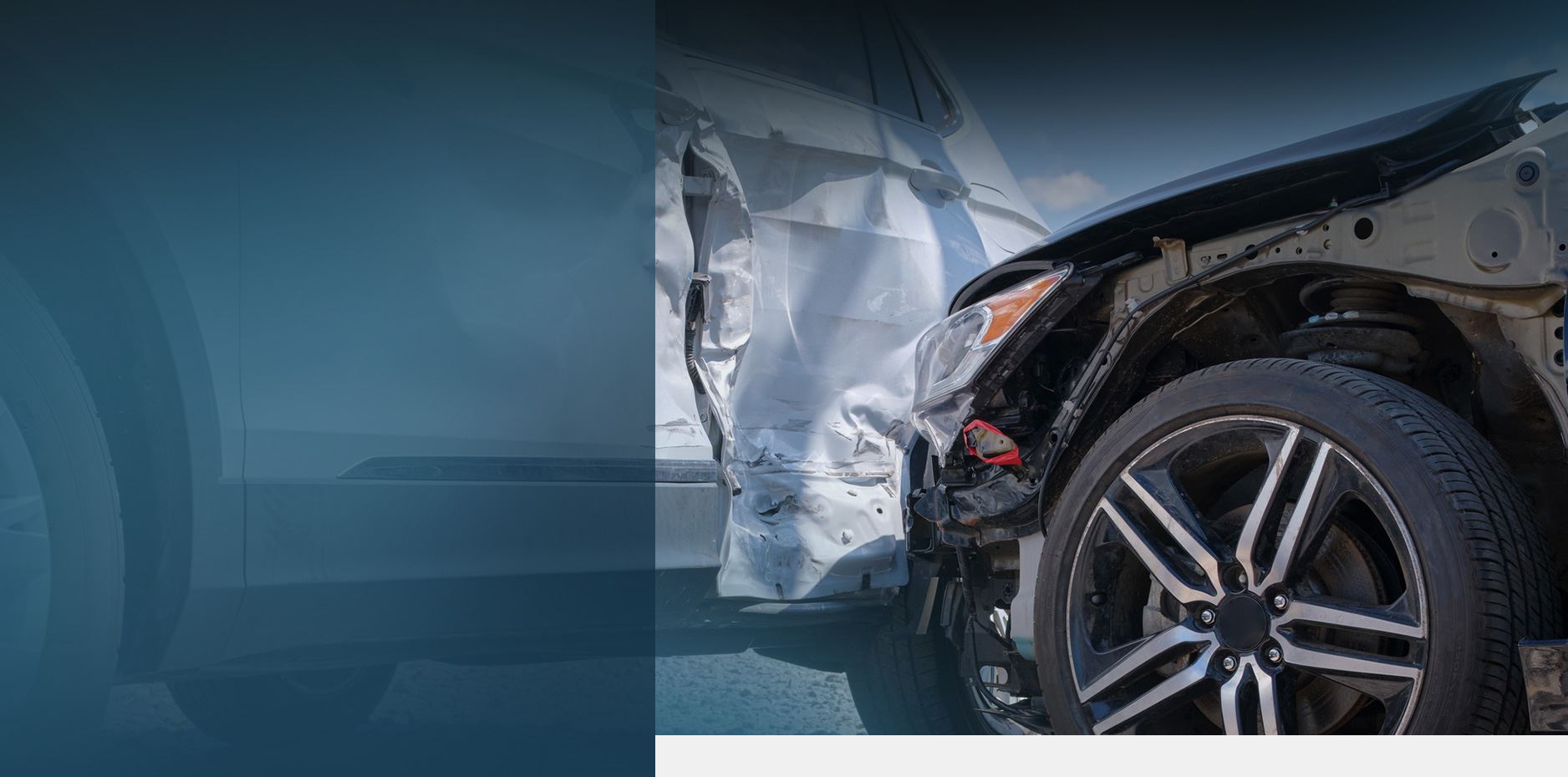 TFI International Truck Accident Client Focused. Trial Ready. Billions Won.
TFI International Truck Accident Attorneys
Los Angeles Litigators Helping Truck Crash Victims Nationwide
At Wisner Baum, our truck accident attorneys have litigated many claims and represented hundreds of people against trucking companies in the U.S. If you or someone in your family was involved in a TFI International truck accident, you need an experienced truck crash attorney to fight for justice on your behalf.
Contact our team today at (855) 948-5098 or submit our online contact form to schedule a free consultation. Based in Los Angeles, we serve clients across the country.
A Company Snapshot of TFI International
TFI International Inc. is a Canadian transport company based in Montreal, Quebec. It was founded in 1957 by the Emond brothers and began as a small trucking service known as Cabano. In 1999, the company's name was changed to TFI International. TFI International has grown by taking over other companies, with more than 80 fully owned subsidiaries that continue operations under their own brand. In 2018, TFI International reported revenue of $5.12 billion (US $3.89 billion). The company listed 7,465 power units, 26,487 trailers, and 8,527 independent contractors in its 2018 annual report.
The company transports a wide variety of cargo, including hazardous materials, food, and retail items, operating thousands of vehicles throughout the United States, Canada, and Mexico. TFI International has more than 350 facilities and employs more than 17,500 people. The transport and logistics company has four business segments: Package and Courier, Less-Than-Truckload, Truckload, and Logistics. With 48% of the annual revenue, Truckload is TFI International's main source of revenue, followed by Less-Than-Truckload and Logistics, both of which contribute 19% of the revenue.
TFI's Segments and Subsidiary Companies
TFI International expands its network by purchasing other companies and allowing them to continue operating under their own brand. As a result, it is difficult to get information specifically about TFI's tractor-trailers or the TFI international accident history. Its subsidiary companies operate a variety of vehicles, including tractor-trailers, tanker trucks, delivery vans and other vehicles used to transport goods.
Although TFI allows the companies it buys to operate under their own brand, it is still responsible for ensuring that the companies it owns operate their trucks in a safe and legal manner and that their drivers do not violate hours-of-service rules. TFI has a responsibility to other motorists on the road to take every necessary precaution to avoid a car crash, pedestrian accident, motorcycle crash, or any other incident that causes damage or harm.
Package and Courier Companies
Canpar Express
ICS Courier
Loomis Express
TForce Integrated Solutions
Less-Than-Truckload Companies
Intermodal:
Clarke Transport
National Fast Freight
Quitrax Intermodal
Vitran
Over-the-road:
Canadian Freightways
Cavalier
Concord
La Crete Transport
McMurry Serv-U Expediting
Normandin
Quik X Transportation
Tripar Transportation
TST Overland Express
Truckload Companies
Conventional: A&M International, Besner, CFI, Clarke Road Transport, Couture, Ganeca, Grégoire, Laidlaw Carriers Van, Papineau International, TF Dedicated, Transport America, Transport J.C. Germain
Specialized: Aulick Leasing, Bergeron, BTC East, Charbonneau, Contrans Flatbed Group, Contrans Tank Group, Contrans Vrac, Durocher International, E.L. Farmer, GBT, GHL Transport, Golden International, JAF, JAG, Kingsway Bulk, Laidlaw Carriers Bulk, McArthur Express, Mirabel Logistic, Nordique, P&W Intermodal, Piston Tank, Rebel Transport, SAF, TF Truckload & Logistics, Timeline Logistic, Tri-line Carriers, TST Expedited, TTL, Westfreight Systems, Winalta
Logistics Companies
AC Final Mile, Cavlier Logistics, CRI Logistica, CFI Logistics, CK Logistics, Clarke North America, Cornerstone Logistics, Craler, E&L Logistics, Guardian Medical Logistics, Hyphen Transportation Management, Kobelt Transportation, Landry, Logikit, Patriot Freight Services, Quik X Logistics, St-Lambert, Stream Logistics, TForce Critical, TForce Final Mile Canada, TForce Final Mile U.S., TForce Premier Distribution
Are TFI International Trucks Safe?
Unfortunately, some trucking companies cut corners on safety in the interest of protecting profits. This can include failing to properly maintain their trucks, pushing drivers to work too many hours without enough rest, allowing inadequately trained pets in the tractor, failing to adequately train its drivers, and other activities that put motorists and pedestrians at risk of serious injuries.
Thorough statistics about TFI International's semi-truck accident history are difficult to determine because it owns 80 subsidiaries that do business under their own name, it is clear that they have been involved in many collisions in the past two years.
Among those:
CFI: 4,148 inspections, 1,275 violations, 211 crashes, 4 fatalities
E.L. Farmer: 97 inspections, 64 violations, 6 crashes, 0 fatalities
Transport America: 1,833 inspections, 571 violations, 120 crashes, 2 fatalities
This is a snapshot of only three of TFI International's subsidiaries that operate in the US. The actual number of crashes and fatalities to have occurred on US roads since TFI began operating in the US is significantly higher, when all the trucking company's subsidiaries who operate in the US are accounted for and their collisions collected.
When trucking companies are involved in car crashes, their commercial vehicle accident attorneys and insurance companies will do what they can to minimize the amount they pay to truck crash victims. Often, the first settlement they offer you will be only a fraction of what you are entitled to as compensation following your big rig accident.
Once you have accepted their offer, you likely will not be able to file a lawsuit. That is why it's vital—before you agree to anything the trucking company or their truck accident lawyer offers you—to speak with an experienced truck accident attorney.
Call (855) 948-5098 or fill out our online form to contact our attorneys.
Truck Accident Lawyers Representing Your Interests
The high number of tractor-trailers and delivery vehicles on the road increases the risk of a catastrophic truck collision. Passenger vehicle occupants often suffer debilitating injuries when they are involved in a tractor-trailer crash or a truck wreck. Truck accident injuries are often life-threatening and can permanently affect the victim's quality of life.
All too often, transport companies focus on profits and efficiency at the expense of public safety. Improperly maintained trucks, vehicles that don't meet safety regulations, and overworked, fatigued truck drivers all contribute to the danger on US highways.
At Wisner Baum, we have successfully litigated against many large trucking firms in the US. We have obtained billions of dollars for our clients, some of which suffered devastating truck crash injuries or lost a family member. If you were in a car accident involving a big rig, our team is here to build the strongest claim possible and to hold negligent trucking companies accountable for the harm they have caused. Contact us today to speak with a TFI International truck crash lawyer. Our attorneys are available for a free, no-obligation consultation and to answer any questions you may have.
$6 Million Settlement Fatal Truck Accident

Wisner Baum obtained a $6 million wrongful death settlement on behalf of an individual who died following a truck crash.

$15 Million Settlement Truck Accident

Our firm successfully negotiated a $15 million catastrophic injury settlement for our clients. The case stemmed from a Southern California accident involving a commercial truck and a pedestrian.

$8.5 Million Verdict Commercial Truck Accident

Wisner Baum secured a $8.5 million wrongful death verdict against the food industry company, Tyson Foods, for the wrongful death of a young man.

$6.9 Million Settlement Truck Accident Settlement

After a semi-truck drove over a stopped car, killing two of its occupants and injuring a third, one of our attorneys took the case all the way to trial. Our firm continued in pursuit of justice for the three victims over a four-day trial until the case finally settled for $6.9 million. Client-Focused Representation
REVIEWS & TESTIMONIALS
We believe our track record speaks for itself. But you don't have to take our word for it. See what our clients have to say about working with us.
"I Can't Imagine a Better Law Firm"

Multiple lawyers recommended Wisner Baum to me and I have been consistently impressed with the quality of their work.

- Best Law Firms Survey

"They Are About Changing the Systems..."

Wisner Baum are not only amazing attorneys but more importantly, they are activists. They are about changing the systems which got us into trouble in the first place. They understand their role in the process of making change.

- Kim Witczak

"Top Legal Minds in the Country"

The Wisner Baum firm has some of the top legal minds in the country; they are driven, determined, trustworthy, ethical and passionate.

- From Best Lawyers® Best Law Firms

"Diligent & Professional Representation"

Thanks to your efforts I was able to recover from a tragic experience and turn my life around for the best.

- W.T.

"Our Best Interest Was Always Number One on Your List"

A special thank you to your Spanish-speaking staff for the extra effort put into this case. The language barrier was never a problem, and we are so very thankful to them. Your name holds much respect in our family.

- G.C. & C.C

"We Have Never Met a More Wonderful Group of People"

It is obvious that the people at Wisner Baum believe in what they do. And that you all really care about your clients.

- The B. Family

"They Worked Very Hard and Kept in Contact, Which Is Very Important to Me"

I appreciate that you care about how I feel and that you take time to use your talents to ensure your every contact with me is warmly professional.

- A.D.B.

"Your Expertise in This Field Gave Me the Utmost Trust and Confidence"

I wanted a fair settlement within an appropriate time frame, and without any public scrutiny. With your hard work and dedication, we were able to achieve those goals.

- T.O.