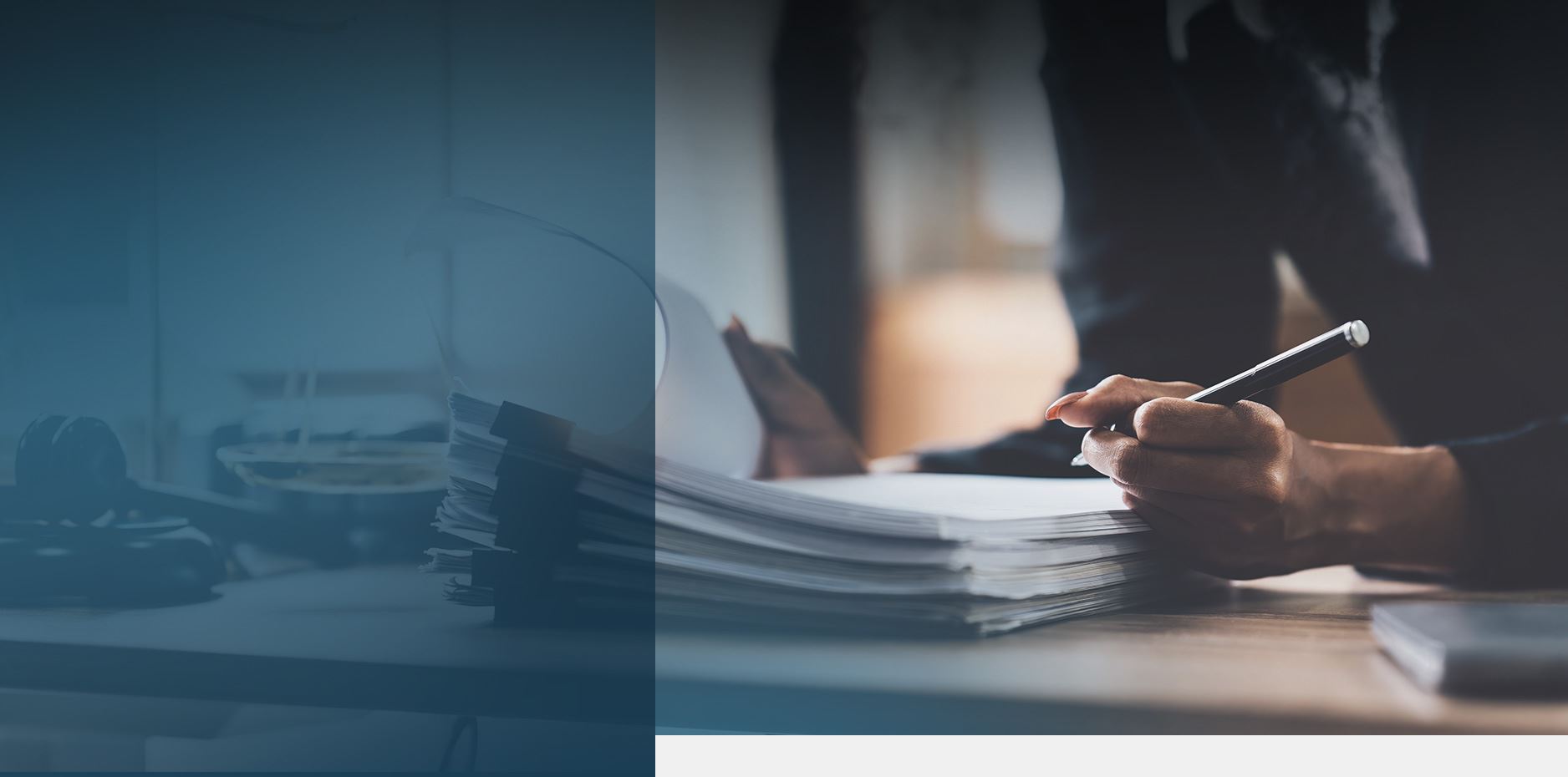 Abilify Gambling & Compulsive Behavior Lawsuit Client Focused. Trial Ready. Billions Won.
Abilify Gambling & Compulsive Behavior Lawsuit
We are no longer accepting new Abilify cases
The product liability attorneys at Baum Hedlund Aristei & Goldman are currently reviewing and accepting potential Abilify gambling cases throughout the United States. If you were prescribed Abilify and suffered serious financial loss as a result of compulsive gambling, you may be entitled to compensation through an Abilify gambling lawsuit.
The U.S. Food and Drug Administration (FDA) has issued an Abilify warning, affirming that use of the drug has been associated with impulse control problems, such as gambling, hyperactive sexuality and compulsive shopping. These impulse control issues reportedly stopped when individuals ceased taking Abilify.
One particular Abilify side effect—gambling addiction—can have a devastating impact on your family, your career and your quality of life. Abilify gambling issues have affected a number of individuals who were unaware that research has linked the drug to compulsive or uncontrollable gambling urges.
Our firm believes that Bristol-Myers Squibb and Otsuka Pharmaceutical Company, the manufacturers of Abilify, failed to adequately warn consumers about the potential risk/side effect of compulsive gambling. As such, financial compensation may be available to those who suffered financial damages as a result of compulsive gambling while taking Abilify.
Baum Hedlund Aristei & Goldman is offering free, no obligation Abilify case evaluations for individuals across the nation to determine what legal options are available to them and their families. If you are interested in speaking with a product liability attorney about filing an Abilify gambling lawsuit, fill out the form below or call us toll free at (855) 948-5098.
We are here to help and can answer any questions you have related to your Abilify gambling claim. While Abilify has been linked to a number of other compulsive behaviors, our firm is only accepting cases related to Abilify gambling issues.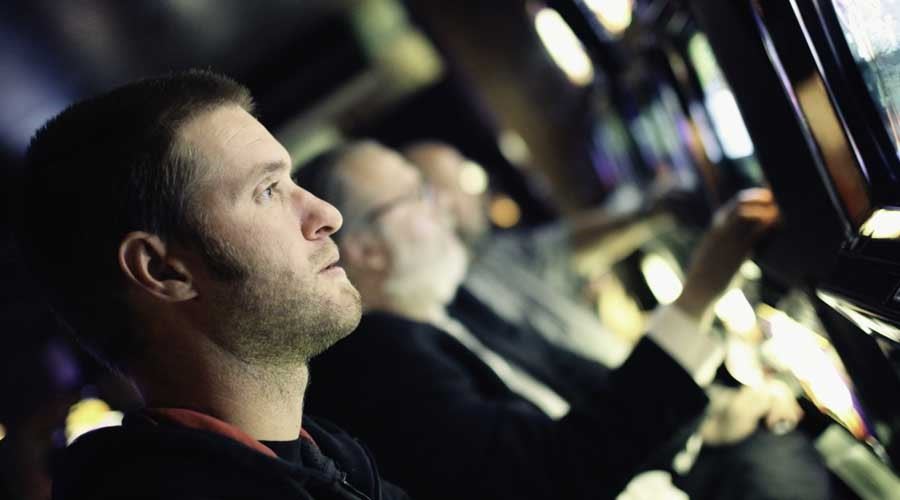 ​
How Does Abilify Work?
This question is difficult to answer because the FDA—which is responsible for assuring the safety, efficacy and security of the drugs we take—says it is "unknown" exactly how Abilify works.
PLOS Medicine critiqued advertising for Abilify, which at one point claimed that the drug works "like a thermostat to restore balance." The drugmakers widely disseminated this ad campaign to consumers, even though the FDA-approved product information insert for Abilify lists the mechanism of action for aripiprazole as "unknown."
According to PLOS, this type of advertising "is only possible in the absence of vigorous government regulation or outcry from professional associations. We hypothesize that their combined silence significantly contributes to the process of disease mongering."
Otsuka America, the company that markets Abilify in the U.S., pointed to two six-week studies to demonstrate that Abilify works better than a placebo in treating major depressive disorder. The problem is that these studies fail to explain how it is that the drug works, only that it works better than a placebo.
It is believed that Abilify (aripiprazole) acts as a 'partial agonist' at the serotonin and dopamine receptors, which regulate mood and behavior. Unlike other drugs in the second generation antipsychotics (SAG) class, Abilify does not block dopamine or serotonin receptors. Rather, the drug is supposed to serve two purposes: it can enhance dopamine and serotonin signaling where those transmitters are deficient and it can also inhibit signaling where they are in excess.
When a person's dopamine system is stimulated, they feel pleasure or a high. This reward system ensures that we continue to do things necessary for survival, like eating, for example. But certain people can have excessively stimulated or blunted dopamine systems. This dysregulation is implicated in schizophrenia, bipolar disorder, depression and ADD.
Abilify Gambling
Joanna Moncrieff, a leading British psychiatrist and author, has argued that antipsychotics like Abilify (aripiprazole) do not actually treat anything—they just zone people out so their awareness is dull. They can be effective for some, but that is essentially because they are powerful tranquilizers.
This appears to be at the heart of the Abilify gambling issue: researchers think Abilify may overstimulate dopamine receptors for some people, triggering compulsive behavior like gambling, hyperactive sexuality and compulsive shopping.
This compulsion can be uncontrollable, driving some people with no prior history of gambling to do so by any means necessary, even when they can no longer afford it. A number of documented cases include people funding their gambling addiction via credit cards or borrowed money. Other severe Abilify gambling cases include individuals who felt they needed to gamble in order to continue living.
This particular Abilify side effect may not result in physical harm to a person, but it can cause serious financial, emotional and psychological problems that tear lives apart.
Those whose lives have been turned upside down due to crippling gambling debt after taking Abilify may have the option of filing an Abilify lawsuit against Bristol-Myers Squibb and Otsuka Pharmaceutical Company, in order to seek compensation.
Abilify Gambling Studies
A number of Abilify studies have found a link between aripiprazole and compulsive gambling:
A 2013 French study examined eight individuals who checked into a clinic to treat pathological gambling. The patients were mostly young men who were schizophrenic or bipolar. Each had a prior history of addictive disorders and regular gambling before they were prescribed aripiprazole. For each, the causality of aripiprazole was considered using an algorithm. According to the study, the probability that pathological gambling was actually due to aripiprazole was considered "possible" in seven of the eight cases. After discontinuing the drug or greatly reducing the dose, most patients regained control of their compulsive behaviors, researchers wrote.
A 2011 case study published by Current Drug Safety found similar results among patients who were being treated for schizophrenia. None of the patients involved with this study had a history of pathological gambling. Soon after they began taking Abilify, they began gambling uncontrollably.
Another 2011 study conducted by the National Problem Gambling Clinic affirmed a relationship between Abilify and gambling. One of the patients involved in the study that was on Abilify, was described by researchers thusly:
"He was pre-occupied with thoughts of gambling and his gambling activity became both impulsive and involved extensive planning in obtaining funds to gamble, including the use of crime."
Another patient on Abilify described an increase in his gambling "to the extent of spending all of his money and it being 'a reason to live'."
In all cases, patients involved in the study reported a positive response in their psychotic symptoms. However, they also reported noticeable changes in their approach to gambling after being prescribed Abilify, experiencing strong compulsions to gamble that differed from reports of other gamblers. Each patient also reported a clear change in their thinking and behavior after they ceased taking the drug. They returned to a more recognizable state of occasional gambling urges that were easier to control.
Another 2010 study published in the Australian & New Zealand Journal of Psychology chronicled the story of a woman who took Abilify to treat schizophrenia. She gambled away thousands of dollars and gained nearly 20 pounds in six months. She had no prior history of gambling or compulsive eating.
Abilify FDA Warning
In May of 2016, the FDA announced that it will require Bristol-Myers Squibb to add new warnings to the Abilify (aripiprazole) label about the increased risk of compulsive gambling and other compulsive behavior.
"Although pathological gambling is listed as a reported side effect in the current aripiprazole drug labels, this description does not entirely reflect the nature of the impulse-control risk that we identified." – FDA Safety Alert on Abilify, May 2016
According to the FDA, the rare, but serious, impulse control problems cease after an individual stops taking Abilify. The FDA recommended that health care professionals make patients and caregivers aware of the risk of uncontrollable urges when prescribing Abilify. Specifically, doctors should ask patients about any new or increasing urges while they are being treated with aripiprazole and closely monitor for new or worsening compulsive urges in patients at higher risk for impulse-control problems.
Why File an Abilify Gambling Lawsuit?
Bristol-Myers Squibb and Otsuka Pharmaceutical Company had an obligation to inform the public about harmful side effects associated with Abilify. In this case, both companies failed to inform consumers about the compulsive behaviors associated with Abilify.
Abilify's label makes no mention of compulsive gambling. As a result, patients taking the drug are unknowingly being exposed to serious risk, while Abilify sales continue to bring in billions for Bristol-Myers and Otsuka.
How Do I File an Abilify Lawsuit?
Baum Hedlund Aristei & Goldman is prepared to file cases on behalf of individuals who suffered serious gambling losses while taking Abilify. To find out if you may be eligible to file an Abilify lawsuit, follow these three easy steps:
Contact an Abilify Attorney at Baum Hedlund Aristei & Goldman – You can learn more about filing an Abilify gambling lawsuit by calling us toll free at 800-827-0087, or you can fill out the case review form on this page.
An Attorney Will Provide You With a Free No Obligation Case Consultation – During this free case consultation, our attorneys will review the circumstances of your claim and determine if you are eligible to seek compensation by filing an Abilify lawsuit. During this time, we can answer any questions you may have related to your claim.
Decide Whether Filing an Abilify Lawsuit is the Right Decision For You and Your Loved Ones – Talk to your family about whether filing an Abilify lawsuit is right for you. Even after we review your case and agree to represent you in your Abilify lawsuit, you are under no obligation to file a claim. You decide whether or not to proceed.
Related Articles ​​Minnesota Woman Who Lost $156,000 Files Abilify Gambling Lawsuit

​​Bristol-Myers Squibb Will Pay $19.5 Billion in Abilify Settlement

U.S. Abilify Warning Label Now Includes Compulsive Gambling
About Baum Hedlund Aristei & Goldman
The national law firm of Baum Hedlund Aristei & Goldman has litigated thousands of personal injury, wrongful death and class action lawsuits against major pharmaceutical companies. Our attorneys have been on the prevailing side of some of the most highly publicized cases in the country.
Baum Hedlund has successfully won over $4 billion in verdicts and settlements on our clients' behalf. With decades of experience handling wrongful death and personal injury cases, we have developed a reputation for holding Fortune 500 companies accountable, influencing public policy, improving product safety and raising public awareness.
Our firm is listed in The Best Lawyers in America, the Bar Register of Preeminent Lawyers, and it maintains the highest AV® peer review legal rating* and is nationally recognized as a preeminent plaintiff firm that tries or settles serious personal injury and wrongful death lawsuits.
For more information about our firm, check out our some of our settlements and verdicts or read some client testimonials.
$63 Million Settlement Paxil Pediatric Class Action

$63 million pediatric class action re false promotion of Paxil. Judge approves final terms of improved national pediatric paxil class action settlement – consumers get a better deal.

$40 Million Settlement Third-Party Payer Class Action

$40 million third-party payer class action re off-label promotion of Paxil. Judge approves $40 million settlement in the second phase of national pediatric paxil class action – insurance companies to be reimbursed.

$28 Million Settlement Defective Drug Class Action

$28 million Paxil defective drug class action. A class action has been brought in the US territory of Puerto Rico against UK-based drug major GlaxoSmithKline.

$10 Million Settlement Celexa-Lexapro Pediatric Class Action

$10 million pediatric class action re false promotion of Celexa and Lexapro. Babies born to women who have used Lexapro and other similar medications such as Zoloft, Celexa, Prozac, Paxil, and Symbyax are at an increased risk for birth defects.

$9 Million Settlement Drug Injury

Wisner Baum obtained a $9 million settlement on behalf of an individual who was injured by a drug. Client-Focused Representation
REVIEWS & TESTIMONIALS
We believe our track record speaks for itself. But you don't have to take our word for it. See what our clients have to say about working with us.
"I Can't Imagine a Better Law Firm"

Multiple lawyers recommended Wisner Baum to me and I have been consistently impressed with the quality of their work.

- Best Law Firms Survey

"They Are About Changing the Systems..."

Wisner Baum are not only amazing attorneys but more importantly, they are activists. They are about changing the systems which got us into trouble in the first place. They understand their role in the process of making change.

- Kim Witczak

"Top Legal Minds in the Country"

The Wisner Baum firm has some of the top legal minds in the country; they are driven, determined, trustworthy, ethical and passionate.

- From Best Lawyers® Best Law Firms

"Diligent & Professional Representation"

Thanks to your efforts I was able to recover from a tragic experience and turn my life around for the best.

- W.T.

"Our Best Interest Was Always Number One on Your List"

A special thank you to your Spanish-speaking staff for the extra effort put into this case. The language barrier was never a problem, and we are so very thankful to them. Your name holds much respect in our family.

- G.C. & C.C

"We Have Never Met a More Wonderful Group of People"

It is obvious that the people at Wisner Baum believe in what they do. And that you all really care about your clients.

- The B. Family

"They Worked Very Hard and Kept in Contact, Which Is Very Important to Me"

I appreciate that you care about how I feel and that you take time to use your talents to ensure your every contact with me is warmly professional.

- A.D.B.

"Your Expertise in This Field Gave Me the Utmost Trust and Confidence"

I wanted a fair settlement within an appropriate time frame, and without any public scrutiny. With your hard work and dedication, we were able to achieve those goals.

- T.O.
Wisner Baum's Blog
Recent Posts