VTOL Crashes
Vertical take-off and landing (VTOL) vehicles are a widely accepted part of aviation. From helicopters to F35B fighter jets, vertical take-off and landing has shown many benefits. In fact, many electric aircraft designers are focusing on creating electric or eVTOL aircraft in order to create commuter flight services that may one day have less environmental impact and cost than conventional airplanes.
A VTOL aircraft reduces the need for a runway and, in many cases, for other transportation to move you from those runways to where you actually need to go. VTOL offers direct point-to-point transportation. The direct nature of VTOL flight is why helicopters are commonly used in military and emergency medical situations.
From an environmental perspective, VTOL reduces the fuel used during the runway and taxiing portions of the flight, along with time spent circling busy airports waiting for runway space. But from a safety perspective, increased VTOL aircraft usage presents a host of new safety concerns.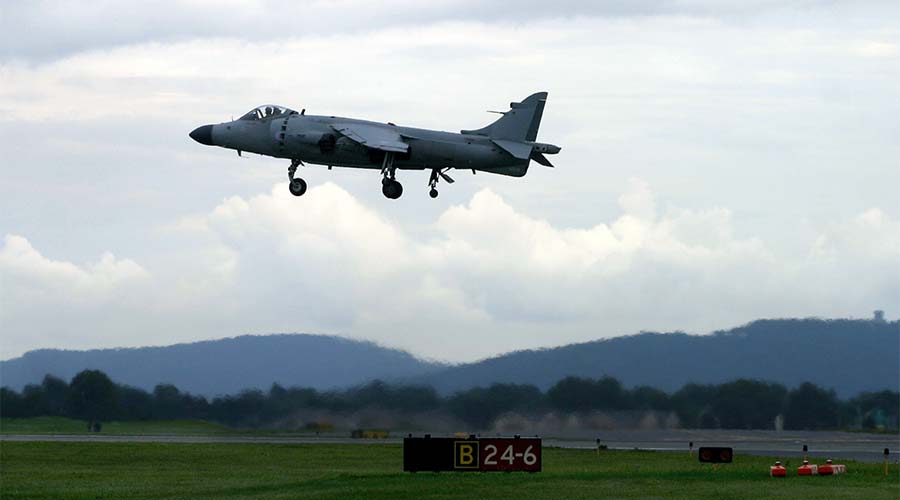 Increased VTOL Use Could Lead to Serious Safety Concerns
Although VTOL aircraft provide some safety benefits over traditional airplanes—including not needing a runway to taxi, take-off, or land—there are still real challenges behind the move to increase VTOL transportation. As with the move to self-driving vehicles, the move to eVTOL will have its benefits, but could also have very real drawbacks.
Not requiring all aircraft to land at an airport will change traffic patterns in the sky above the cities. Already, some tourist attractions boast enough aircraft that critics say the sky in the immediate area is too crowded, and the regulations aren't strict enough on air tour companies. With more aircraft in the sky above cities, regulators will have to move to ensure that not only are the aircraft themselves safe, but also that they are operated in a safe manner.
Consider what might happen when VTOL air-taxi services begin landing at the tops of buildings downtown. That could create massive air traffic, with only a limited number of controllers to tell operators when it is safe for them to take off or land. This increases the risk of a catastrophic accident involving a VTOL aircraft. Accidents in urban areas increase the risk of fatalities on the ground, as well.
And, while the aircraft might be smaller than typical planes, they could still cause a lot of damage if they were to crash into a building.
These are all issues for regulators to explore before VTOL aircraft becomes widely used as an alternative commercial transportation system. Although the damage caused by a VTOL accident might be small compared with that of a passenger jet, it's possible that accident patterns could become similar to those of passenger cars. A lot of small accidents involving one or two VTOL aircraft can quickly add up to a large number of severe injuries or fatalities.
Call (855) 948-5098 or fill out our online form to schedule a consultation.
A Major US Plane Crash $17.5 Million Settlement

Wisner Baum obtained a $17.5 million settlement on behalf of a client who was killed in a major U.S. plane crash.

A Major US Plane Crash $14 Million Settlement

Wisner Baum obtained a $14 million settlement for the death of a passenger in a major US plane crash.

Helicopter Crash $12 Million Settlement

Wisner Baum secured a $12 million settlement for a passenger who was injured in a helicopter crash.

A Major Foreign Plane Crash $10 Million Settlement

Wisner Baum obtained a $10 million settlement for the death of a passenger in a major foreign plane crash.
Best Law Firms 2023

A ranking in The U.S. News – Best Lawyers® "Best Law Firms" is widely regarded by both client and legal professionals as a significant honor. It is considered the most reliable, unbiased source of legal referrals anywhere.

The Truck Safety Coalition

Wisner Baum is proud to be a sponsor of The Truck Safety Coalition, a a group of caring individuals dedicated to reducing the number of deaths and injuries caused by truck-related crashes. Our support enables them to help families and save lives.

California Powerhouse

Law360 recognizes law firms that have a strong regional presence, working on important matters within their home state. "[Wisner Baum] possesses a David v. Goliath-sized slingshot while seeking justice for everyday citizens it believes were harmed or killed through corporate wrongdoing."

Elite Trial Lawyers

NLJ and American Lawyer Media honor law firms and attorneys as Elite Trial Lawyers for their cutting-edge legal work on behalf of plaintiffs in practice areas ranging from mass torts to securities litigation.

Listed in Best Lawyers

Best Lawyers is the oldest and most respected peer-review publication in the legal profession. A listing in Best Lawyers is widely regarded by both clients and legal professionals as a significant honor, conferred on a lawyer by his or her peers.

AV Top Ranked Law Firm

Less than one-half of one percent of firms across the nation have achieved this ranking. A firm must have a high percentage of lawyers who have achieved the prestigious AV® Preeminent rating by Martindale-Hubbell®.

Verdicts Hall of Fame

The National Law Journal inducted Wisner Baum into the Verdicts Hall of Fame for obtaining the $2 billion landmark verdict in the Roundup cancer case of Pilliod et al. v. Monsanto. The verdict was #1 in California and #2 in the U.S. in 2019 and is #9 in American history.

Super Lawyers

Super Lawyers is a rating service of outstanding lawyers from more than 70 practice areas who have attained a high-degree of peer recognition and professional achievement.

National Trial Lawyers Top 100

The National Trial Lawyers Top 100 recognized the law firms of Wisner Baum, the Miller Firm and Audet & Partners with the 2019 Trial Team of the Year award (in the Mass Torts category) for their work in the groundbreaking case of Dewayne "Lee" Johnson v. Monsanto Company.

AV Preeminent Peer Review Rated

An AV® rating reflects an attorney who has reached the heights of professional excellence. The rating signifies the highest legal ability, and very high adherence to professional standards of conduct, ethics, reliability, and diligence.

Avvo 10.0 Rating

Wisner Baum is proud to have all of its lawyers listed in Avvo, a legal directory connecting people in need of legal services with lawyers and connecting lawyers to lawyers. Eight of our attorneys have earned a 10.0 perfect rating with Avvo.

Top Jury Verdict in
CA and USA

TopVerdict.com ranks our $2 billion verdict in Pilliod et al. v. Monsanto as the biggest verdict in California and the second largest verdict in the U.S. in 2019. It is the ninth largest verdict in U.S. history.

Lawdragon 500 Leading Plaintiff Consumer Lawyers

Published annually, the Lawdragon 500 Leading Plaintiff Consumer Lawyers list recognizes the "best of the best" in this area of the law through nominations, research, and review by a board of their peers.

Product Liability Practice Group of the Year

In 2020, Law360 honored the law firms "behind the litigation wins and major deals that resonated throughout the legal industry." It recognized our success in several landmark cases.

Top Personal Injury Jury Verdict in California

In 2018, our $289 million Johnson v. Monsanto verdict was the largest personal injury verdict in California. TopVerdict.com also ranked it #2 among all verdicts in California and #10 in the nation.

Bar Register of Preeminent Lawyers

The Bar Register is the definitive guide to the most distinguished law firms in America. It includes only those select law practices that have earned the highest rating in the Martindale-Hubbell Law Directory and have been designated by their colleagues as preeminent in their field.
Firm Reviews
What Our Clients Are Saying
I Can't Imagine a Better Law Firm - Best Law Firms Survey

They Are About Changing the Systems... - Kim Witczak

Top Legal Minds in the Country - From Best Lawyers® Best Law Firms

Diligent & Professional Representation - W.T.

Our Best Interest Was Always Number One on Your List - G.C. & C.C