Hawaii Tour Helicopter Crashes Client Focused. Trial Ready. Billions Won.
Hawaii Tour Helicopter Crashes
Experienced Representation for Cases Involving Helicopters and Airplanes in Hawaii
The Hawaiian Islands offer spectacular landscapes and scenery that attract millions of tourists every year. Many of these visitors plan sightseeing tours on a helicopter or airplane as a highlight of their vacation: In fact, it's estimated that 1 in 10 visitors to Hawaii may take a sightseeing or air tour flight during their visit. Unfortunately, these adventures can sometimes end in tragedy. This is why it's always a good idea to check out the safety record of any tour company you plan on using.
According to government data, there have been at least 55 tour helicopter crashes in Hawaii since 1985*. Fifteen of these crashes resulted in fatalities and 19 resulted in injuries.
At Wisner Baum, our leading aviation accident attorneys have experience taking on Hawaii helicopter and airplane crash cases on behalf of injury victims. Whether you were injured on a sightseeing tour or en route to Hawaii, our firm has what it takes to help you obtain full and fair compensation.
*Data current as of August 2023
Call (855) 948-5098 or submit our online form to get started with a free consultation. We handle cases across the U.S.
WISNER BAUM HAS DECADES OF EXPERIENCE LITIGATING HAWAII HELICOPTER ACCIDENT CASES
September 23, 2005 – Our team successfully handled a major helicopter tour crash that occurred on September 23, 2005, involving an Aerospatiale AS-350BA registered to Jan Leasing, LLC, of Las Vegas and operated by Heli USA Airways. The helicopter crashed into the ocean, several hundred yards off the coastline at Kauai's Ke'e Beach. The pilot says he saw another helicopter below him and apparently took sudden, uncalled-for maneuvering actions that resulted in his helicopter dropping, hitting the water, going up into the air again and then back into the water. Three passengers were killed, and the commercial pilot and two other passengers received minor injuries. The 45-minute helicopter tour had departed from Lihue Airport, Lihue, Hawaii, on the island of Kauai.
July 23, 2003 – Five people died when a Bell 206B helicopter tour, operated by Jack Harter Helicopters, crashed while nearing the Waialeale Crater on Kauai. The pilot failed to maintain adequate terrain clearance / altitude while descending into adverse weather over mountainous terrain.
November 29, 1996 – A Bell 206B helicopter operated by Pacific Helicopter Tours, Inc., of Kahului, Hawaii, was substantially damaged during a power line construction project. The helicopter pilot and passenger sustained serious injuries.
September 16, 1992 – A sightseeing helicopter operated by Hawaii Helicopters, Inc., in Maui, took off and flew into adverse weather conditions. The Aerospatiale AS-350B helicopter and all seven passengers and the pilot, died when it collided with mountainous terrain near the town of Hana.
Get Help From a Leader in Aviation Law
Wisner Baum is recognized as an industry leader in aviation crash litigation. We represent clients throughout the U.S. and around the world. We have handled multiple helicopter or small plane crashes in Hawaii since 1989, and we have continued to take on some of the most challenging, high-stakes aviation accident and in-flight injury cases nationwide.
These crashes involved, among others:
Hawaii Helicopters, Inc
Heli USA
Jack Harter Helicopters
Scenic Air Tours
For immediate assistance, or to schedule an initial consultation or free case evaluation with a Hawaii helicopter crash lawyer, contact us online or call (855) 948-5098. OVER $4 billion
in verdicts & Settlements
Our top priority is to devise customized legal strategies that are tailored to the unique legal needs of our clients, no matter how simple or complicated their situations, might be.
$10 Million Settlement A Major Foreign Plane Crash

Wisner Baum obtained a $10 million settlement for the death of a passenger in a major foreign plane crash.

$14 Million Settlement A Major US Plane Crash

Wisner Baum obtained a $14 million settlement for the death of a passenger in a major US plane crash.

$17.5 Million Settlement A Major US Plane Crash

Wisner Baum obtained a $17.5 million settlement on behalf of a client who was killed in a major U.S. plane crash.

$10 Million Settlement Celexa-Lexapro Pediatric Class Action

$10 million pediatric class action re false promotion of Celexa and Lexapro. Babies born to women who have used Lexapro and other similar medications such as Zoloft, Celexa, Prozac, Paxil, and Symbyax are at an increased risk for birth defects.

$8.5 Million Verdict Commercial Truck Accident

Wisner Baum secured a $8.5 million wrongful death verdict against the food industry company, Tyson Foods, for the wrongful death of a young man.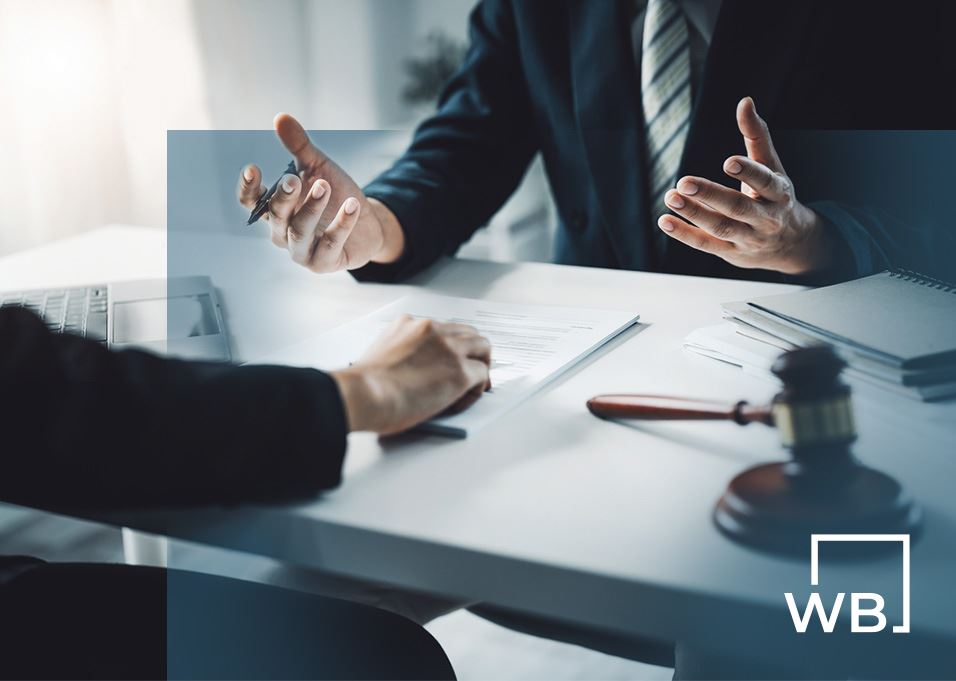 Client-Focused Representation
REVIEWS & TESTIMONIALS
We believe our track record speaks for itself. But you don't have to take our word for it. See what our clients have to say about working with us.
"I Can't Imagine a Better Law Firm"

Multiple lawyers recommended Wisner Baum to me and I have been consistently impressed with the quality of their work.

- Best Law Firms Survey

"They Are About Changing the Systems..."

Wisner Baum are not only amazing attorneys but more importantly, they are activists. They are about changing the systems which got us into trouble in the first place. They understand their role in the process of making change.

- Kim Witczak

"Top Legal Minds in the Country"

The Wisner Baum firm has some of the top legal minds in the country; they are driven, determined, trustworthy, ethical and passionate.

- From Best Lawyers® Best Law Firms

"Diligent & Professional Representation"

Thanks to your efforts I was able to recover from a tragic experience and turn my life around for the best.

- W.T.

"Our Best Interest Was Always Number One on Your List"

A special thank you to your Spanish-speaking staff for the extra effort put into this case. The language barrier was never a problem, and we are so very thankful to them. Your name holds much respect in our family.

- G.C. & C.C

"We Have Never Met a More Wonderful Group of People"

It is obvious that the people at Wisner Baum believe in what they do. And that you all really care about your clients.

- The B. Family

"They Worked Very Hard and Kept in Contact, Which Is Very Important to Me"

I appreciate that you care about how I feel and that you take time to use your talents to ensure your every contact with me is warmly professional.

- A.D.B.

"Your Expertise in This Field Gave Me the Utmost Trust and Confidence"

I wanted a fair settlement within an appropriate time frame, and without any public scrutiny. With your hard work and dedication, we were able to achieve those goals.

- T.O.