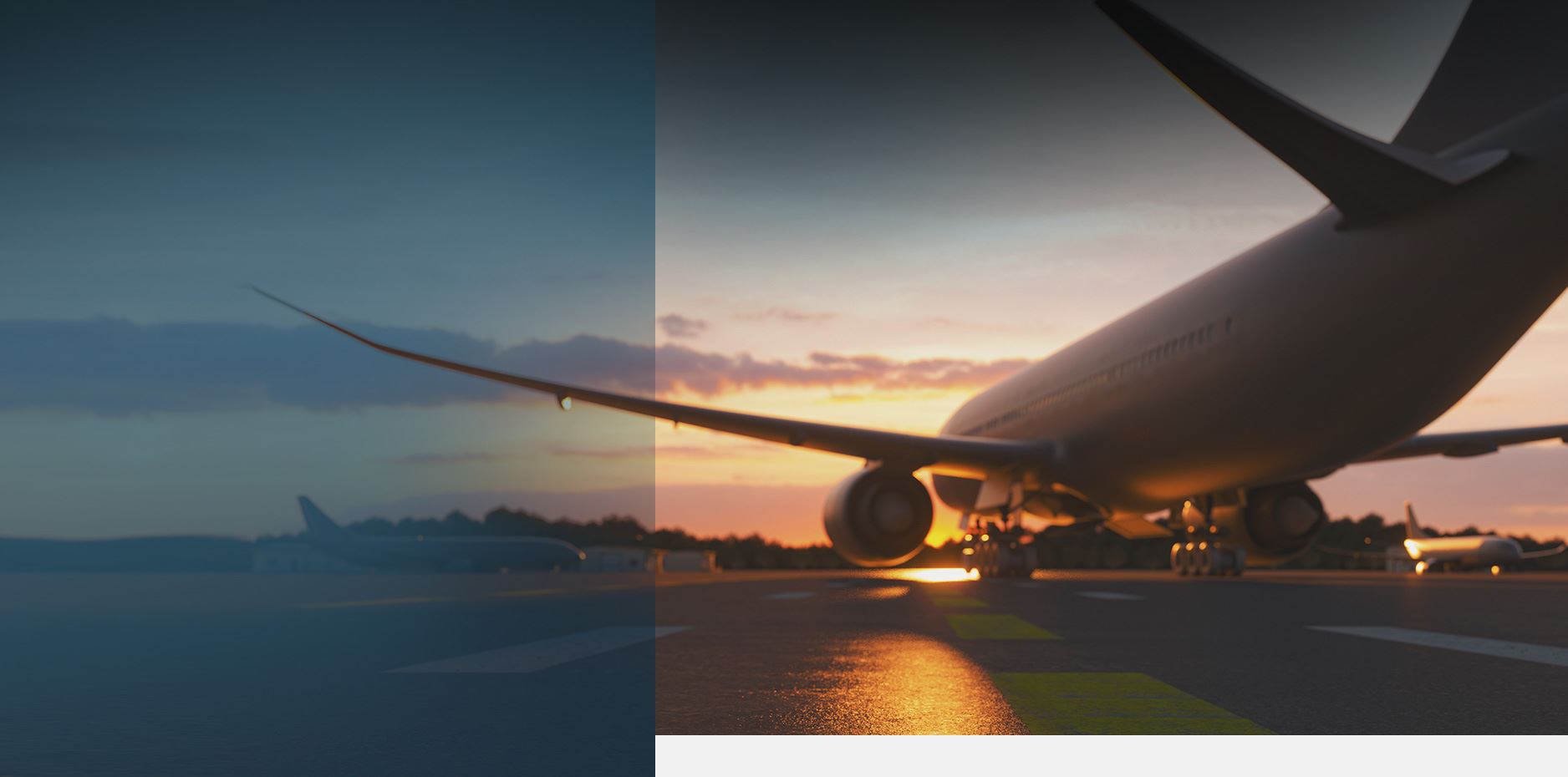 Delta Airlines Crashes Client Focused. Trial Ready. Billions Won.
Delta Air Lines Crashes
Handling Complex Aviation Litigation Against Delta
Wisner Baum is a nationally-recognized law firm with an extensive history of providing legal representation in aviation accidents, both commercial and private. Throughout our almost 50-year history, we have represented plaintiffs against the majority of commercial U.S. airlines involved in a crash and nearly two dozen foreign air carriers as well – including crashes involving Delta Air Lines.
Serving clients nationwide from our Los Angeles offices, our attorneys are highly skilled and respected, and have fought hard to improve safety in the aviation industry while also recovering hundreds of millions of dollars for people affected by plane crashes. Our legal experience includes litigation against Delta Air Lines and other major airline carriers.
Contact us at (855) 948-5098 right away for a free consultation on your Delta Air Lines lawsuit.
A Snapshot of Delta Air Lines
Headquartered in Atlanta, Georgia, Delta Air Lines, Inc., operates out of its major hubs located in Atlanta, Detroit, Los Angeles, Minneapolis-St. Paul, New York, Salt Lake City, and Seattle. The company began in 1928 as a crop-dusting service and air mail delivery.
As the company grew, it merged with or purchased other airlines, including:
Northeast Airlines
Western Airlines
Northwest Airlines
Chicago Air Lines
Southern Air Lines
After decades of exponential growth, Delta now has major operations in nearly every region of the world and a mainline fleet of more than 800 aircraft. Delta, through its SkyTeam partners, operates approximately 15,000 flights each day, and also has joint venture partnerships with international partners, including Air France-KLM, Alitalia and Virgin Australia. Delta is part of the SkyTeam alliance, which includes 18 other member airlines.
Delta Air Lines also transports more than 180 million customers on an annual basis and offers flights to more than 304 destinations in 52 countries. The airline employs about 86,500 employees worldwide. In 2017, Delta Air Lines had pre-tax income of $5.5 billion.
Delta Air Lines' Fleet
Delta's fleet is one of the largest in the world, with 909 aircraft. The carrier's fleet has a mix of Airbus, Boeing, and McDonnell Douglas aircraft, with Boeing making up more than half the airline's planes.
The current fleet includes:
Airbus A220-100 — 12 in service
Airbus A220-300 — 0 in service (deliveries begin in 2020)
Airbus A319-100 — 57 in service
Airbus A320-200 — 62 in service
Airbus A321-200 — 80 in service
Airbus A321neo — 0 in service (deliveries begin in 2020)
Airbus A330-200 — 11 in service
Airbus A330-300 — 31 in service
Airbus A330-900neo — 0 in service (deliveries began in 2019)
Airbus A350-900 — 13 in service
Boeing 717-200 — 91 in service
Boeing 737-700 — 10 in service
Boeing 737-800 — 77 in service
Boeing 737-900ER — 126 in service
Boeing 757-200 — 111 in service
Boeing 757-300 — 16 in service
Boeing 767 300ER — 57 in service
Boeing 767-400 ER — 21 in service
Boeing 777-200ER — 8 in service
Boeing 777-200LR — 10 in service
McDonnell Douglas MD-88 — 78 in service
McDonnell Douglas MD-90-30 — 36 in service
Delta Airlines Accidents and Incidents
Unfortunately, since 1947, Delta has been involved in several accidents, resulting in the loss of over 300 people. Like all airlines, it can be plagued by negligence at every level, especially now that the company has grown to become an international airline giant. Whether your airplane accident was caused by a defective part, pilot error, inflight injury, or failure to maintain, our experienced team can help you navigate the process of filing a claim against Delta or its partner companies.
Case Study: A Hard Landing for Delta Airlines
A Delta Air Lines Boeing 757-200 experienced a hard landing at Ponta Delgada Airport on the island of Sao Miguel in the Azores, damaging the aircraft's fuselage and its landing gear. Flight DL414 was carrying passengers on a seasonal route between JFK Airport in New York and the Azores when the runway incident occurred at around 8:30 a.m. local time on Sunday, Aug. 18, 2019.
Although the plane was intact, portions of the fuselage crumpled in the landing, thus placing this airplane out of service, resulting in the cancellation of the return flight, Flight DL415. While few physical injuries were reported, this recent crash served as a reminder of how quickly a seemingly uneventful flight can turn terrifying and put people's safety at risk.
Officials have not said what caused the Boeing 757 to land with such force that the fuselage was caused to crumple in several places. Although the Azores area is known to have extremely windy weather, it is not clear whether that was a factor in this incident. After the plane landed, it successfully taxied and passengers disembarked in the usual way. Experts suggest damage to the plane could have been caused by the aircraft's nose gear contacting the runway with excess force.
Following the incident, a spokesperson for Delta said the airline is "investigating damage to the 757 aircraft that operated flight 414 from JFK to Ponta Delgada, Azores on Saturday. A replacement aircraft was dispatched to operate the return flight back to New York."
Call (855) 948-5098 or fill out our online form to schedule a free case evaluation.
Wisner Baum Represents Families in High-Profile Delta Accident Cases
An AV-rated firm by Martindale-Hubbell, Wisner Baum has handled claims in the following Delta Air Lines incidents, including:
Delta Air Lines death during flight, enroute to Shanghai, China, 2019
Delta Air Lines slip and fall off steps on exit in California, 1995
Delta Air Lines in flight emergency, McDonnell Douglas MD-88 Tampa to Los Angeles, 1992 (two injured passengers)
Delta Air Lines Flight 1141, Boeing 727-232, Dallas/Fort Worth Int'l Airport, runway crash, 1988 (the families of two passengers killed)
If you or a loved one has suffered harm as the result of a crash or accident on a Delta Air Lines flight, we can help you pursue the compensation you deserve. Bringing almost half a century of experience in aviation litigation, our team can help clients in Los Angeles, California, and nationwide.
$14 Million Settlement A Major US Plane Crash

Wisner Baum obtained a $14 million settlement for the death of a passenger in a major US plane crash.

$12 Million Settlement Helicopter Crash

Wisner Baum secured a $12 million settlement for a passenger who was injured in a helicopter crash.

$10 Million Settlement A Major Foreign Plane Crash

Wisner Baum obtained a $10 million settlement for the death of a passenger in a major foreign plane crash.

$17.5 Million Settlement A Major US Plane Crash

Wisner Baum obtained a $17.5 million settlement on behalf of a client who was killed in a major U.S. plane crash. Client-Focused Representation
REVIEWS & TESTIMONIALS
We believe our track record speaks for itself. But you don't have to take our word for it. See what our clients have to say about working with us.
"I Can't Imagine a Better Law Firm"

Multiple lawyers recommended Wisner Baum to me and I have been consistently impressed with the quality of their work.

- Best Law Firms Survey

"They Are About Changing the Systems..."

Wisner Baum are not only amazing attorneys but more importantly, they are activists. They are about changing the systems which got us into trouble in the first place. They understand their role in the process of making change.

- Kim Witczak

"Top Legal Minds in the Country"

The Wisner Baum firm has some of the top legal minds in the country; they are driven, determined, trustworthy, ethical and passionate.

- From Best Lawyers® Best Law Firms

"Diligent & Professional Representation"

Thanks to your efforts I was able to recover from a tragic experience and turn my life around for the best.

- W.T.

"Our Best Interest Was Always Number One on Your List"

A special thank you to your Spanish-speaking staff for the extra effort put into this case. The language barrier was never a problem, and we are so very thankful to them. Your name holds much respect in our family.

- G.C. & C.C

"We Have Never Met a More Wonderful Group of People"

It is obvious that the people at Wisner Baum believe in what they do. And that you all really care about your clients.

- The B. Family

"They Worked Very Hard and Kept in Contact, Which Is Very Important to Me"

I appreciate that you care about how I feel and that you take time to use your talents to ensure your every contact with me is warmly professional.

- A.D.B.

"Your Expertise in This Field Gave Me the Utmost Trust and Confidence"

I wanted a fair settlement within an appropriate time frame, and without any public scrutiny. With your hard work and dedication, we were able to achieve those goals.

- T.O.